Enjoy ten days of iconic cities and awe-inspiring National Parks with a California road trip. This LA to San Francisco route guides you inland via iconic Palm Springs, Joshua Tree, Death Valley, Sequoia and Kings Canyon, and Yosemite National Park. If you only have 10-days to explore, this California road trip itinerary will ensure you see the many glittering highlights of the Golden State.
Disclosure: I may earn compensation from the purchase of any product or service linked on this website, at no extra cost to you. I only link to products I use and love, therefore feel comfortable recommending.
Notes:
This is a fast-paced California road trip itinerary with lots of driving. I recommend arriving in LA the evening before Day 1 and departing San Francisco on the evening of Day 10 or following day to get the most out of your time. 10-days is not ideal for covering such a large area, but if like us it's all you have, then this is the way to maximise your time. Should you have extra time available, I would add a day each in LA, San Francisco and Yosemite.
If you have direct flight access to Burbank Airport, I recommend choosing it over LAX.
We didn't pick up our rental car until Day 2 and instead used Uber to get around LA so we didn't have to worry about parking. Depending on where you are staying and the cost of parking there, it may be worth your while picking up your vehicle on arrival at the airport and leaving it in the hotel lot for the day. We did the same at the San Francisco end, returning our rental on arrival and using Uber to get around or simply making our way on foot.
We tried and tested this road trip in summer, therefore we had long daylight hours to make use of (sunset at roughly 8:30 pm) and no road closures due to ice or snow. Consider seasonal variations and adapt this California road trip itinerary accordingly.
California road trip itinerary
Day 1
Morning
Arrive in Los Angeles and check into your accommodation, ideally somewhere in Hollywood or West Hollywood. First up, head on down to Venice Beach, starting at the classic Venice sign hanging at the intersection of Pacific and Winward Avenues where you'll find a cluster of good cafes to grab breakfast or a snack.
Wander south down to Venice Muscle Beach and then return north up the boardwalk to Santa Monica Pier. Be prepared with comfy shoes and sunscreen, this is a good 4km (2.5mi) walk, you can also rent scooters and bicycles. Note, Venice and Santa Monica are average in terms of beaches (to Australians at least), the allure is in the people watching… the bodybuilders, roller skaters, skateboarders and the "it's just like in the movies" wonder.
Afternoon
From Santa Monica, hop another Uber to the Getty Center and spend a couple of hours being enthralled by the art collection, architecture, gardens and panoramic views. It would be easy to spend days soaking in the art and surrounds (entry is free after all), so I recommend picking up a booklet with the highlights of the Museum to ensure you see the best it has to offer in your short visit.
Next, continue on to Hollywood and find a late lunch. Take a walk down Hollywood Boulevard, following a trail of terrazzo and brass stars. The Walk of Fame now stretches for 15 blocks, so if there are any stars you particularly want to see, I recommend looking up their location here. Stop at the Chinese Theatre, the location of many Hollywood film premieres and sink your hands into the imprints of your favourite stars out front. Continue on to the neighbouring Dolby Theatre, venue of the Oscars. From the Highland complex in which the Dolby Theatre is set, you can also take in the Hollywood sign.
Evening
As sunset nears, make your way to Griffith Observatory and watch LA turn from day to night with expansive views including the Hollywood sign. Note, get your Hollywood sign photos during daylight because it isn't lit at night and it is shadowed from the setting sun by the mountain. Also, internet connection at the Observatory—even the free wifi—is almost non-existent. This slows/complicates the use of rideshare and you will need to be patient when trying to get a ride back down Mount Hollywood.
Driving distance:  Local driving distance depends on accommodation location and chosen activities.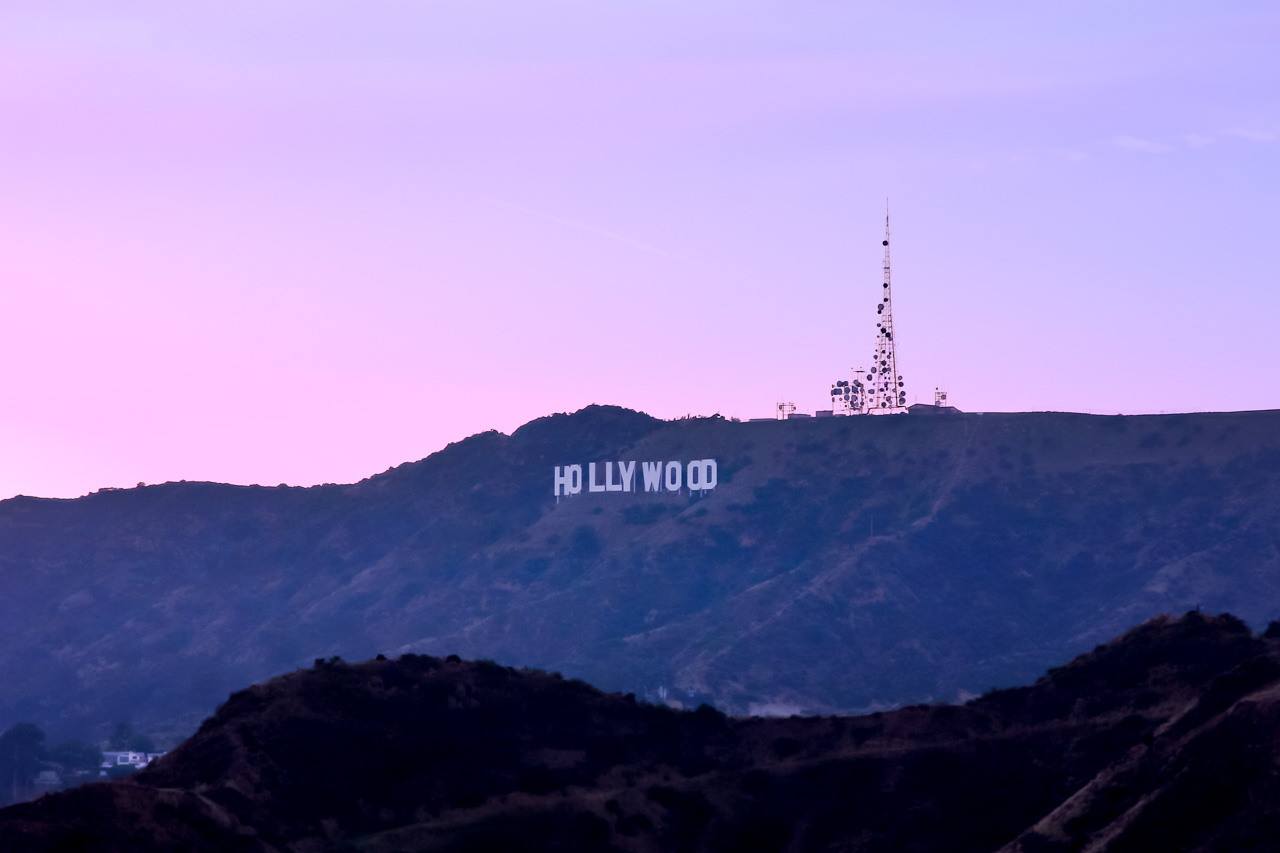 Day 2
After breakfast, collect your rental car (if you haven't already) and make your way out of town to Palm Springs. As you arrive via CA-111, stop into the Albert Frey designed, former Tramway Gas Station turned Visitor Centre on the corner of Tramway Road. There you can take a picture with the Palm Springs sign with the San Jacinto Mountains in the background and pick up maps and information. Enjoy lunch in town and enjoy some of these fun things to do in Palm Springs before checking into a classic Mid-Century hotel.
Driving distance:  Hollywood to Palm Springs 183km (approx. 121mi) 2hr 5mins. Local driving distance in Palm Springs depends on accommodation location and chosen activities.
Day 3
Morning
Ensure you have a full tank of fuel, lots of water, packed lunch and snacks before setting out for a day in Joshua Tree National Park. If you happen to be a geomorphology geek like me and love the idea of standing on the San Andreas Fault, I suggest you visit the Thousand Palms Oasis in Coachella Valley Preserve before entering Joshua Tree. You will only need an hour in the Preserve to walk the short trails around the Oasis which grows from a spring bubbling up through the fault.
Continue in through the southern entrance of Joshua Tree NP near Cottonwood Spring. Stop in at the Visitor Center to purchase a Park Pass, pick up a map and get the latest Park updates, closures and alerts. If you are following this itinerary right through to San Francisco, I recommend purchasing an annual National Parks pass. At $80 it will save you a lot of money considering each individual Park charges roughly $35 for 7-day entry.
Afternoon
Follow Pinto Basin Road north, stopping at Cholla Cactus Garden, Arch Rock (near White Tank Campground), and using the various pull-outs to take photos of the incredible landscapes along the way. Take a left at Park Boulevard and follow this road to sights such as Split Rock, Skull Rock, Hall of Horrors and the Joshua Trees. Bypass Keys View for now (we will come back to that) and hike the loop around Hidden Valley.
Evening
Double back to Keys View closer to sunset and enjoy! Continue out of the Park through the northern entrance and take a right at Pioneertown Road in Yucca Valley. This detour will take you into a town created by Hollywood investors in 1946 for location shoots of Old West films. Have dinner at the Pappy and Harriet's Pioneertown Palace which has a reputation for good live music and famous faces pop up on occasions.  From here, return to your accommodation in Palm Springs.
Driving distance:  
Round trip Palm Springs through Joshua Tree, back to Palm Springs with Keys View sunset 271km (168mi) 4hr.
Round trip Palm Springs through Joshua Tree, back to Palm Springs via Pioneertown 258km (160mi) 3hr 45min.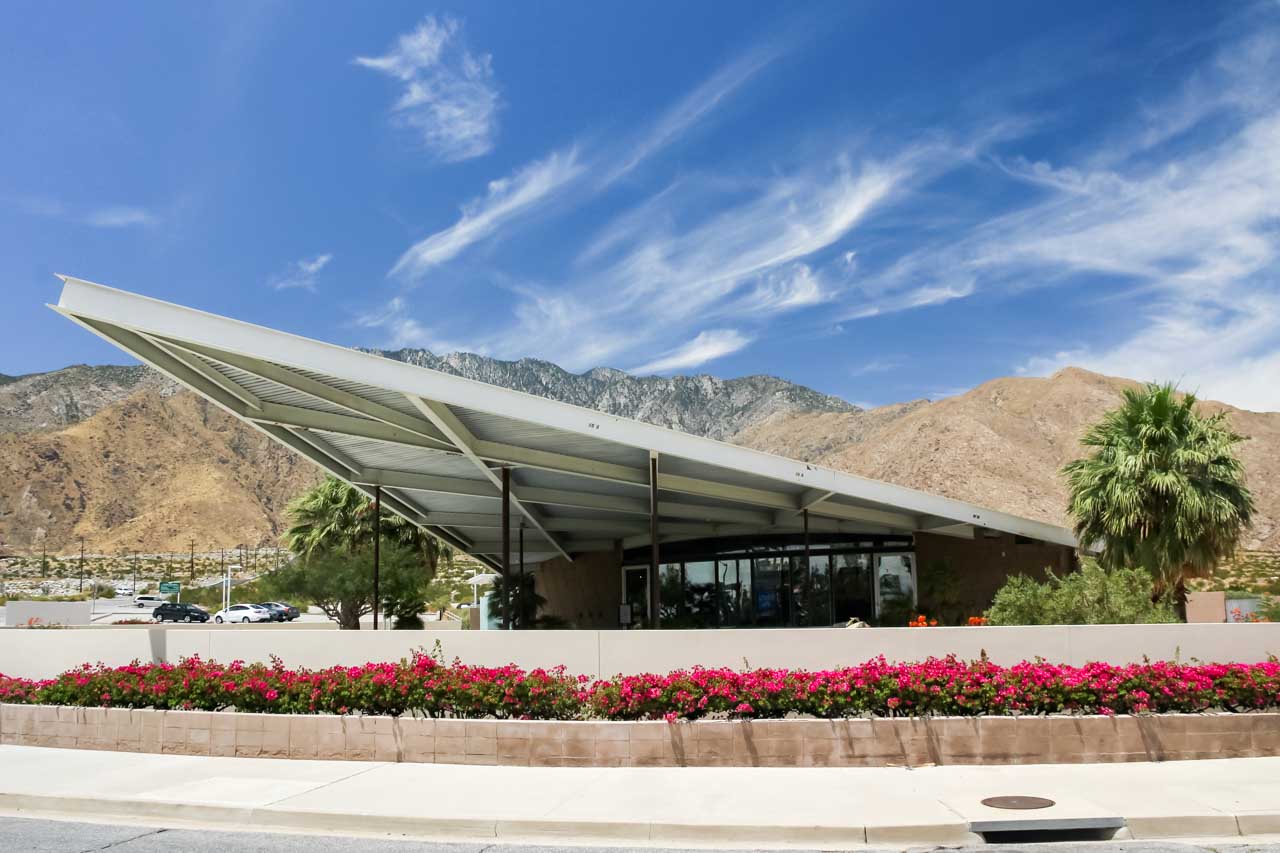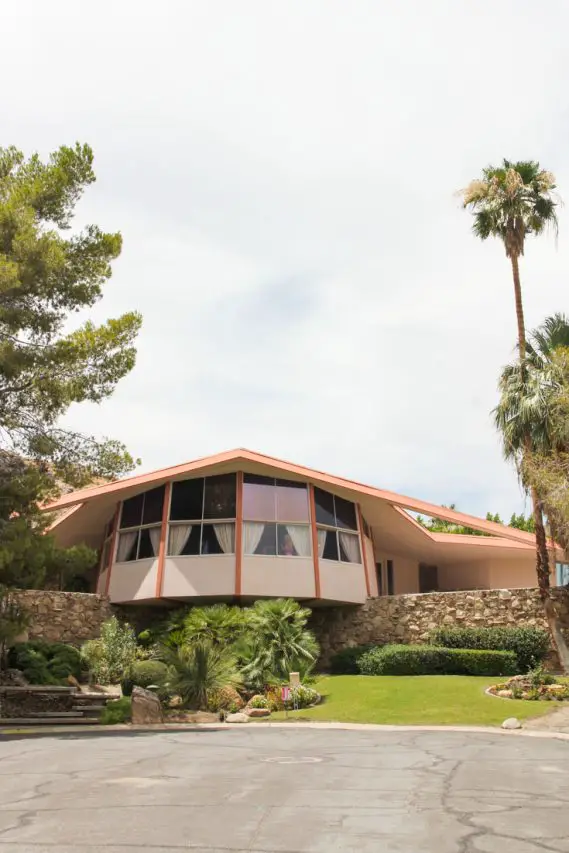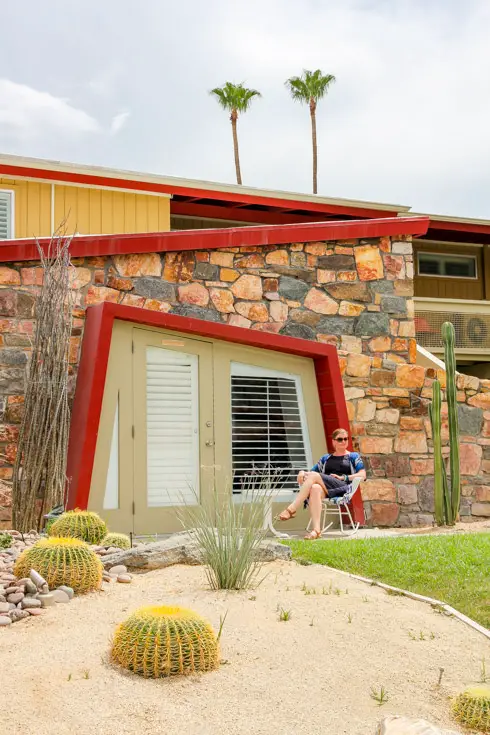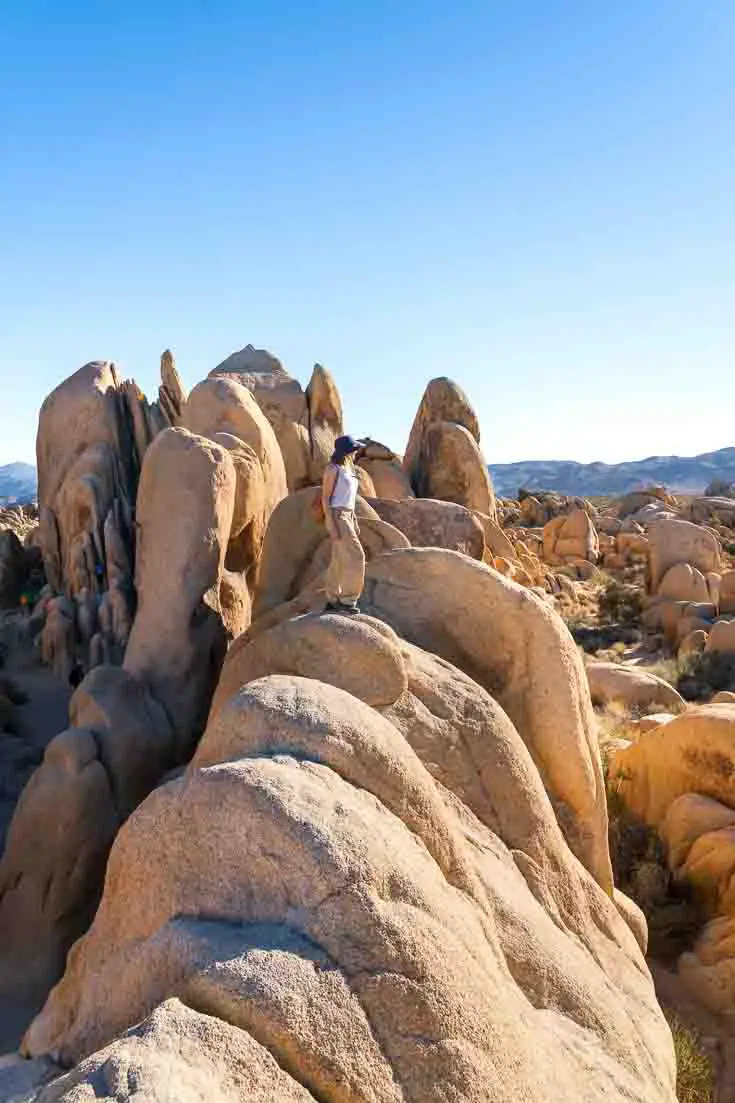 Day 4
This is one of the longest drives of your California road trip, so make sure you get an early start on your journey to Death Valley, taking the CA-178 at Shoshone to enter the National Park. Again, make sure you fuel up before entering the Park and that you are carrying plenty of water. There is a gas station and a single café in Shoshone but be wary of opening hours, it's a very, very small town. We got gas and lunch in Baker to be sure. For those into roadside attractions, Baker is also home of the world's tallest thermometer.
This route into Death Valley will allow you to check off some of the Park's attractions along the way to your Furnace Creek accommodation, including Badwater Basin, Devil's Golf Course and Artist's Palette–see more details with photos in this post. Check into your accommodation and have an early dinner or pack a picnic, then drive up to Dante's View before sunset. On your way to Dante's View, make a stop at Zabriske Point also.
Driving distance: Palm Springs to Furnace Creek, Death Valley through San Bernadino and Shoshone 596-km (approx. 370-mi), 7-hrs. This includes the Artist's Palette detour inside the National Park (instead of the main road) and the return trip to Dante's View at sunset.
Day 5
Morning
Setting out from Furnace Creek, visit Mesquite Flat Sand Dunes as you exit the Park of CA-190. As you drive back over the mountain pass, remember to turn and look behind you and stop at the pull-outs for mesmerizing views of Death and Panamint Valleys.
Continue your drive to Sequoia via the scenic route passing Lake Isabella. There is an important option for routes up to this point. U2 fans who want to see THE Joshua Tree from the album cover will want to drive out of Death Valley on the CA-190 towards Olancha, then turn south onto the CA-395, followed by the CA-178 to Lake Isabella. More instructions on visiting the fallen Joshua Tree, coming up in a future post. 314-km (195-mi) 3-hr 31-min.
If you're not into music history, take that 10-mi shorter route by take the turn at Panamint Springs south onto Panamint Valley Road and pass through Ridge Crest on your way to Lake Isabella. 297-km (185-mi) 3hr 30min.
Afternoon
I recommend taking Sierra Way off the CA-178 at Weldon and driving around Lake Isabella to the north, through Kernville for lunch because it has better food options than the usual suspects (fast-food chains) than in the town of Lake Isabella.
Hopefully, you'll have accommodation booked within Sequoia National Park, which means you have a longer drive but more time exploring in the morning. For those of us who booked late and couldn't get Park lodging, you are more likely to be staying in Three Rivers just outside the Ash Mountain Entrance to the Park.
Driving distance:
Furnace Creek to Three Rivers via Joshua Tree and Kernville 478-km (297-mi) 6-hr
Furnace Creek to Sequoia National Park via Joshua Tree and Kernville 524-km (326-mi) 7-hr 10-min
Day 6
Spend a day exploring Sequoia and Kings Canyon including the world's largest tree by volume, General Sherman, and the groves of spectacular giant Sequoias in the Park. Make sure you climb to the top of Moro Rock for incredible views of the surrounding landscape. Then continue onto your accommodation in Fresno for the night.
Driving distance: 
Sequoia to Fresno via Generals Highway through Sequoia including backtrack to Moro Rock and General Sherman from closest lodge 191-km (118-mi) 3-hrs 15-min
Three Rivers to Fresno via Generals Highway through Sequoia 171-km (106-mi) 3-hrs
Day 7
Morning
Drive from Fresno to Yosemite Valley via Oakhurst. Oakhurst is a good place to purchase supplies and fuel before proceeding into the Yosemite National Park. Check into your Yosemite Valley accommodation and have had some lunch.
Afternoon
Lace up those hiking shoes and take on the Valley Floor Half Loop Trail for the afternoon. This 11.6-km (7.2-mi) loop will take you from Yosemite Falls, on a circuit past some of the Valley's top attractions including Half Dome and Mirror Lake. Non-hikers can take the shuttle bus service to the same top Valley sights.
Evening
If you have time, drive up to Tunnel View for sunset views of El Capitan and Bridalveil Falls, not included on the Half Loop. See this post for a more detailed Yosemite 2-Day Itinerary.
Driving distance: Fresno to Yosemite Valley 151-km (94-mi) 2-hrs 25-min
Day 8
On your second day in Yosemite National Park, take on the Vernal and Nevada Falls/Mist Trail, drive to Glacier Point and enjoy sunset from Sentinel Dome. For more details on conquering Yosemite in 48-hours, I'll be publishing a post on this shortly.
Driving distance:  Local driving distance depends on accommodation location and chosen activities.
Day 9
Drive to San Francisco from Yosemite and take make your way across the Golden Gate Bridge to check out the views from Battery Spencer. Return to your city accommodation for the night. Watch the sun go down with a cocktail at Top of the Mark on Nob Hill, then grab a cioppino in North Beach or yum cha in Chinatown for dinner.
Driving distance: Yosemite Valley to San Francisco with a detour across the Golden Gate to Battery Spencer 331-km (206-mi) 4-hr 45-min.
Day 10
Depending on your departure time from San Francisco and where your interests lie, there are countless options for sightseeing. I recommend prioritizing the signature Postcard Row of Painted Ladies on Alamo Square, venture into Haight-Ashbury and explore my alternative to Fisherman's Wharf—all listed in Fun and Fascinating Things to do in San Francisco (coming soon).
Driving distance:  Local driving distance depends on accommodation location and chosen activities.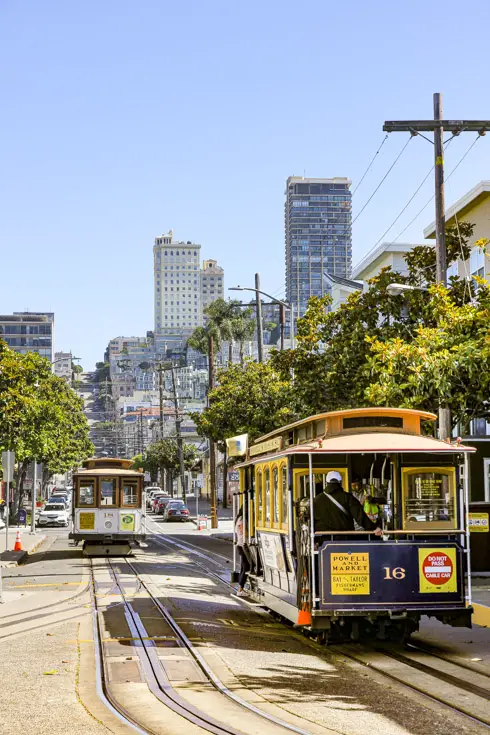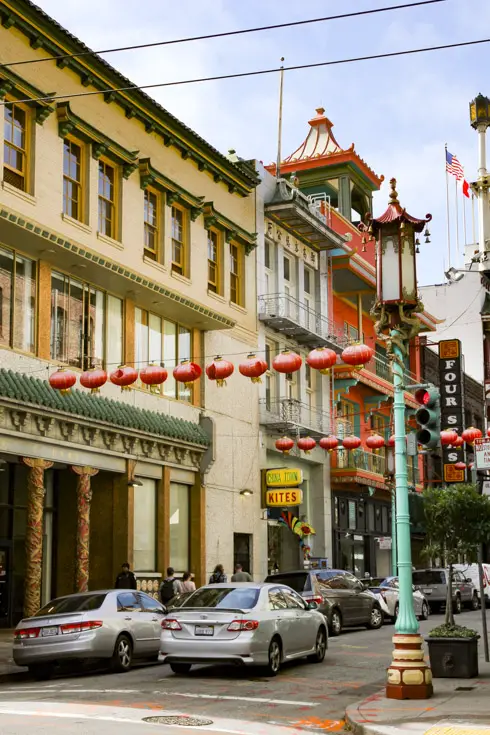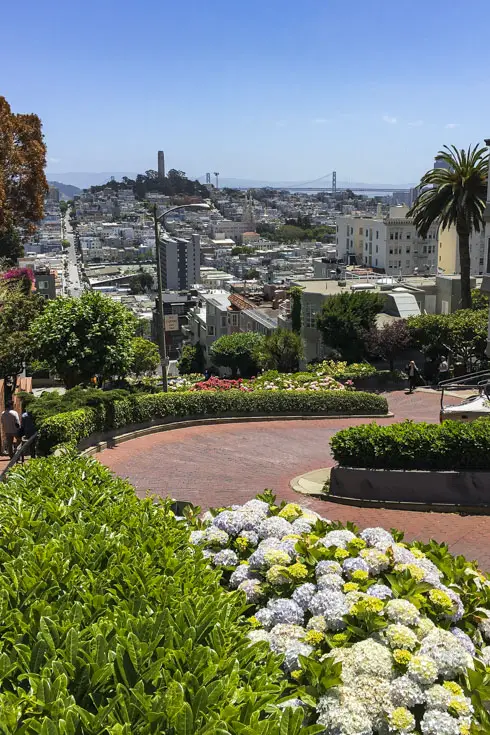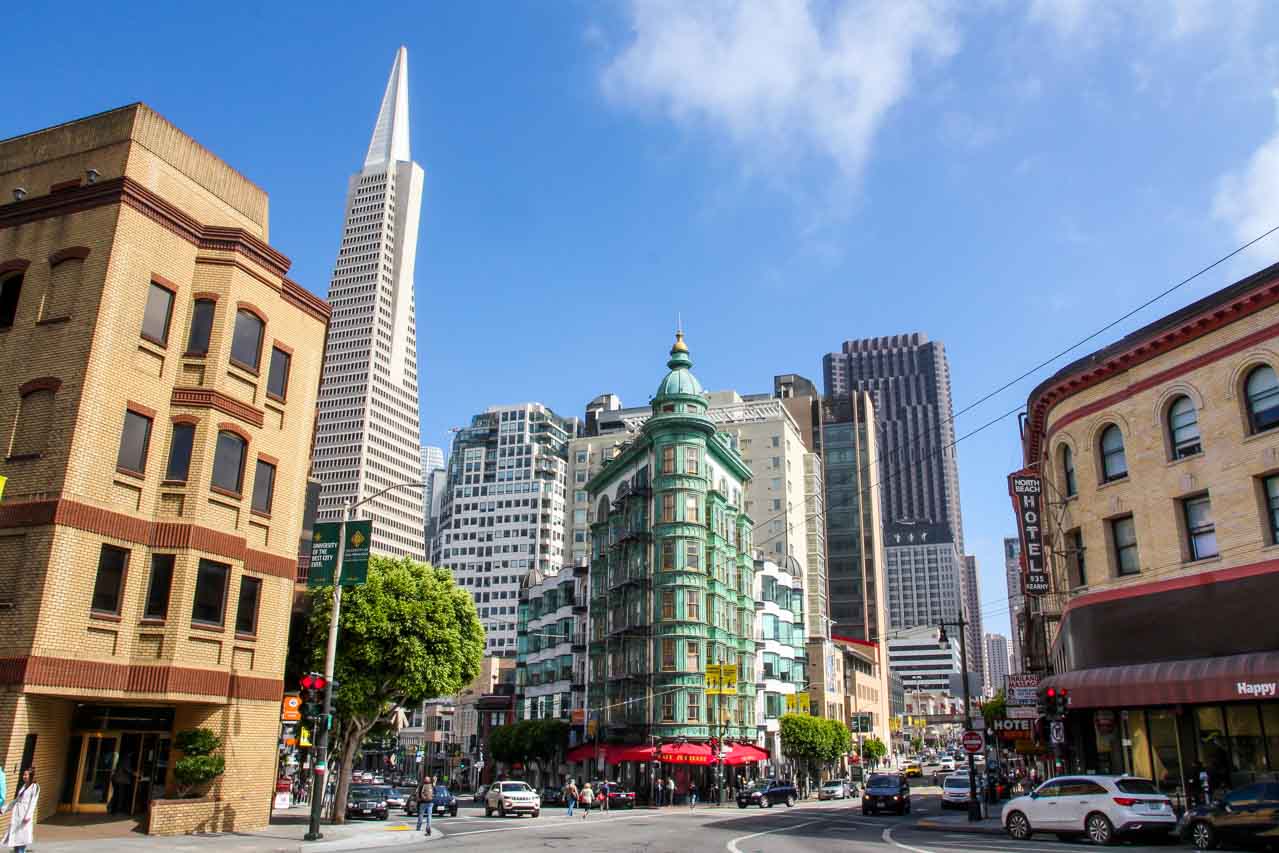 Places to eat, drink & be merry
Rise N Grind, Hollywood, LA (coffee and breakfast)
Shintaro, Hollywood, LA (dinner)
Grand Central, Palm Springs (lunch and dinner)
Ernest Coffee, Palm Springs (coffee)
Tutti Frutti, Palm Springs (smoothies and juices)
Kern River Brewing, Kernville (lunch)
Big Blue Bear, Kernville (coffee)
Café Aroma, Manteca (lunch and coffee)
Café Réveille, San Francisco (brunch and coffee)
Station, San Francisco (lunch)
Sotto Mare, San Francisco (dinner)
California road trip map
Save a copy of this map for yourself by clicking in the top righthand corner to open in Google Maps. There you can save and customise the map for your California road trip.
California road trip playlist
I create unique playlists for all our road trips. These tunes have been carefully researched and chosen to reflect California with music that has been written, played and recorded there.
California National Parks summer packing list
Download a printable copy of my California National Park's summer packing checklist here:
Use this guide to tailor yourself a California road trip that will knock your socks off, and please leave any feedback or questions in the comments below.
Peace, love and inspiring travel,
Madam ZoZo