A pictorial peek inside Myanmar, a country newly opened to the world. Images include Buddhist shrines, handicrafts and the natural vistas of Bagan and Lake Inle. You will detect a theme of bold burgundy and ruby reds, glistening golds and a spectrum of greens from aquamarine to emerald. These are the bright and beautiful Myanmar highlights that will have you going back for more.
[vc_text_titles title="Yangon" title_type="h2″]
[vc_text_titles title="Bagan" title_type="h2″]
In ancient Bagan, see endless religious structures – temples, libraries and caves – all with their own personality from teak to stone and carved stucco, to frescoes and glazing. There are so many to see, best to take them all in at once with a sunrise hot air balloon ride!
[vc_text_titles title="Mandalay" title_type="h2″]
From the sparkling mosaics of Su Taung Pyae, perched on Mandalay Hill, down into the valleys of Irrawaddy River – the sunsets in Mandalay are blazing gold affairs. The burgundy robes of monks at Amarapura and 45 gilded Buddha images of U Min Thonze Pagoda on Sagaing Hill bring even more colour to the mix.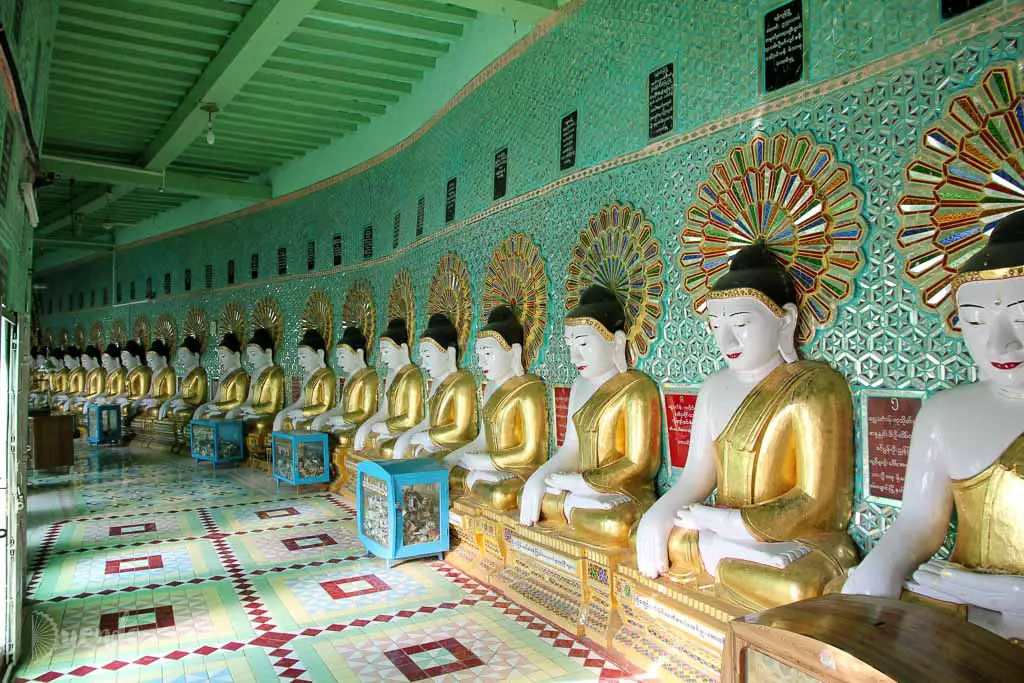 [vc_text_titles title="Lake Inle" title_type="h2″]
On the calm waters of Inle, see the meditative art of lotus weaving unique to this part of the world. Shop for handicrafts and observe daily life at the rotating markets, around the hydroponic orchards and the watery streets between stilted homes.