Though Frank Lloyd Wright travelled and designed buildings across the USA and around the world, his life began and ended in his favourite place – Wisconsin. In 2017, Wisconsin celebrated the 150th anniversary of Wright's birth by unveiling its Frank Lloyd Wright Trail.
The self-guided route links significant, publicly accessible Frank Lloyd Wright-designed buildings across the state. The signed route crosses nine counties of Dairyland tracking the landscapes that inspired the architect's Prairie-style design. The Frank Lloyd Wright Trail is ideally tackled in a 3-5 day trip, but we did it in a weekend, and here's how you can too.
Disclosure: I may earn compensation from the purchase of any product or service linked on this website, at no extra cost to you. I only link to products I use and love, therefore feel comfortable recommending.
Frank Lloyd Wright Trail itinerary planning notes
Our plan was to complete the Trail in a long weekend – Friday night to Monday afternoon. There is a 3-day Trail itinerary by Travel Wisconsin, but we didn't find it very useful because it doesn't account for arrival and departure from interstate. It's really a 5-day itinerary, which isn't suitable for us weekend travel warriors.
In order to complete the Trail in under 3-days you will need to tour the three Milwaukee/Racine sights on one day. Unfortunately, tour times for all three sights are clustered in the middle of the day, and don't align in a way that will allow you to do the tours in a logical sequence along the Trail. Instead, you will have to do a little bouncing back and forth to get it all done. Of course, tour times are likely to change seasonally, so double-check that this order will work for your chosen dates. If you prefer to do the Trail in geographical order, then be prepared to skip a tour of the Burnham Block Model B1 and observe from the exterior instead.
There are a couple of Frank Lloyd Wright homes in Wisconsin available as vacation rentals, but unfortunately, they are too far from the Trail to make them viable for a weekend visit. They are also very expensive, book out months in advance and often have 2-night minimums.
We found the best flight deals were return out of Milwaukee, so we constructed the itinerary accordingly. You may find flying into Milwaukee and out of Madison works for you, so be sure to check those options.
Ensure you book all building tours in advance to get the time slots that will work with your itinerary. Many tours sell out, especially over the summer.
Where to stay along the Frank Lloyd Wright Trail
There are a few Frank Lloyd Wright-designed (or FLW student-designed) homes in Wisconsin available as vacation rentals and one motel. Unfortunately, the vacation rentals are too far from the Trail to make them viable for a weekend visit. They are also very expensive, book out months in advance and often have 2-night minimums. But I'll list them here in case you have more time/money to spare:
For comfortable, more budget-friendly options try the Doubletree Hilton Harborwalk in Racine and Comfort Inn, Madison.
Frank Lloyd Wright Trail Wisconsin weekend itinerary
Friday
Arrive in Milwaukee, Wisconsin on an evening flight and pick up your rental car. Head straight out of town to the historic port city of Racine, which should take less than an hour. Racine is a funny, little town on the shores of Lake Michigan. Though it is clearly passed its heyday, it still has a charming downtown core and harbor. There is limited accommodation in the downtown area itself. We stayed at the DoubleTree by Hilton Hotel Racine Harbourwalk to be close to the downtown restaurants and our first Frank Lloyd Wright sight – Wingspread.
Saturday
Enjoy a leisurely (and filling) brunch in Racine because you likely won't have time for another full meal until dinner. Make your way to Wingspread for the first tour of the day at 11:30. Wingspread was designed by Frank Lloyd Wright as a home for H.F. Johnson Jr, grandson of SC Johnson founder, Samuel Curtis Johnson. It is now owned and operated by The Johnson Foundation as a conference centre.
When you book your tour at Wingspread, you will be advised to arrive no more than 15-minutes in advance. We arrived 17-minutes before and the gate wasn't even open, so don't think you're going to arrive early and get some extra time to photograph the grounds – we tried that! However, by arriving that quarter hour in advance, you do get some time to wander freely around the house until everyone arrives. This is good, because you won't have time to linger too much after the tour is done – you'll be off to the Burnham Block.
As I mentioned previously, due to tour times we will be doing this in a somewhat illogical order. Next you will need to drive 45-minutes north to the Burnham Block. The Burnham Block is a row of homes along West Burnham Street which were designed by Frank Lloyd Wright and built by developer Arthur L. Richards. The pair teamed up to bring affordable, architect-designed housing to working class families and these were the first "model" homes for the project. However, the American System-Built Homes didn't really take off, and the partnership quickly soured.
At 2714 West Burnham, you can tour a Model B-1. There are a couple of other homes on the block owned by the preservation organization that runs the tours and are in the process of being restored. Hopefully they will be open for tours and as Airbnb accommodation in the future.
Another 50-minute drive south back to Racine and you will be in time to take the last tour of the day (4pm) at the SC Johnson Administration Building, Research Tower and Fortaleza Hall. The tour runs for about 1.5-hours.
Note: We planned to have a late lunch in Racine before the last tour, but most of the town's food establishments close at 2pm on Saturday after lunch and don't open again until 6pm. Either hit a drive through on the way back down from Milwaukee or pack some snacks in advance, to get your through to dinner time.
You'll finish up the day with a 2-hour scoot to Madison. We stopped for dinner along the way at a town called Delafield, which had a number of highly rated restaurants.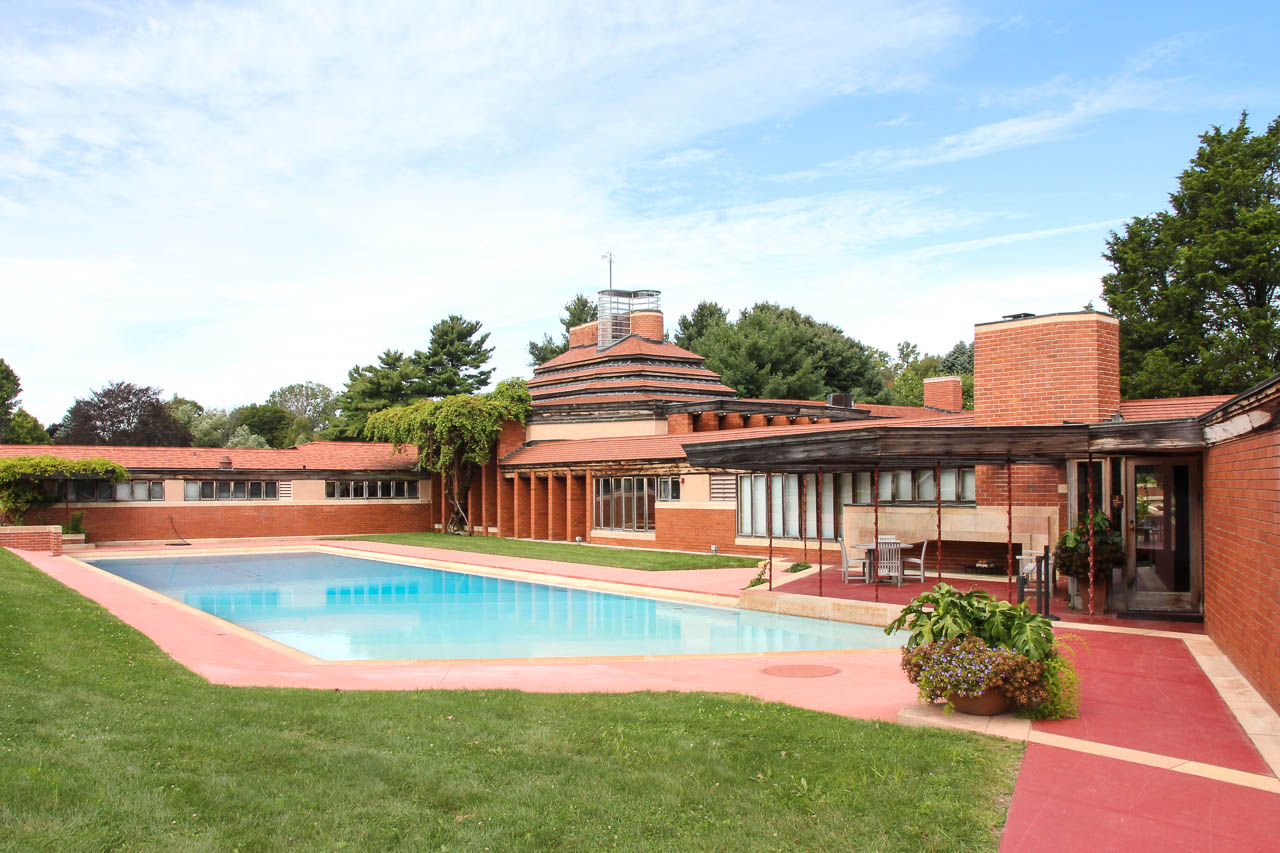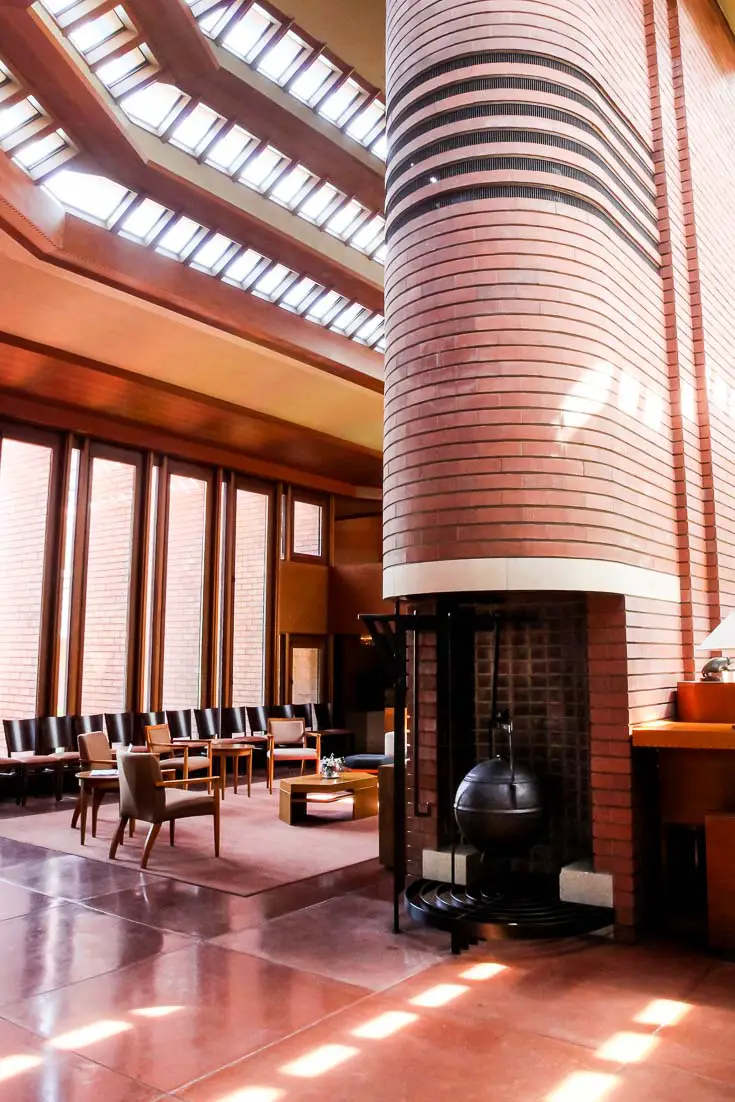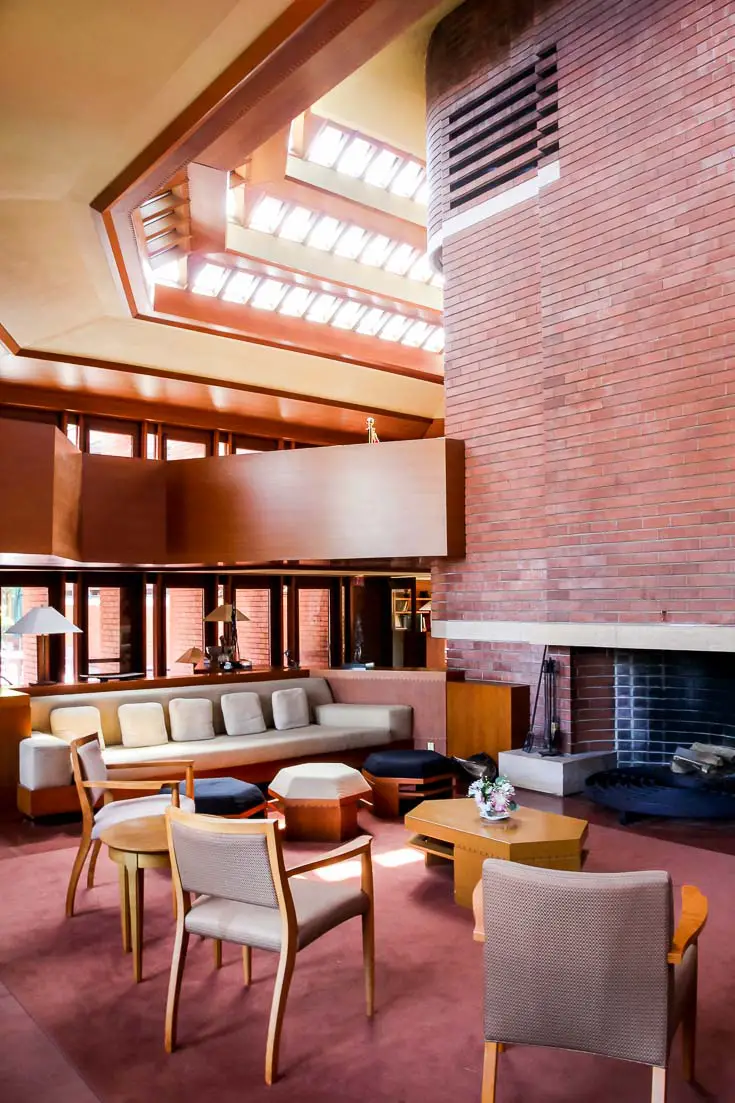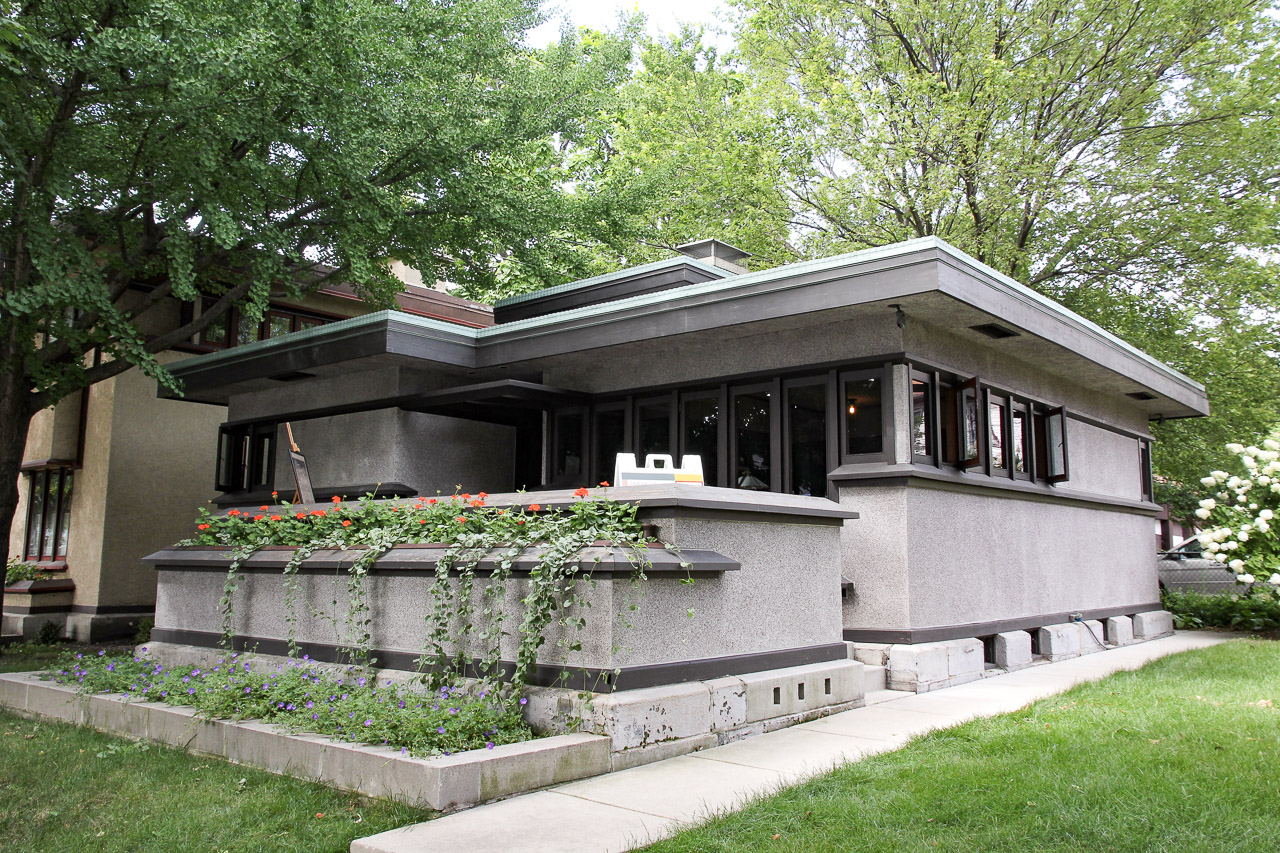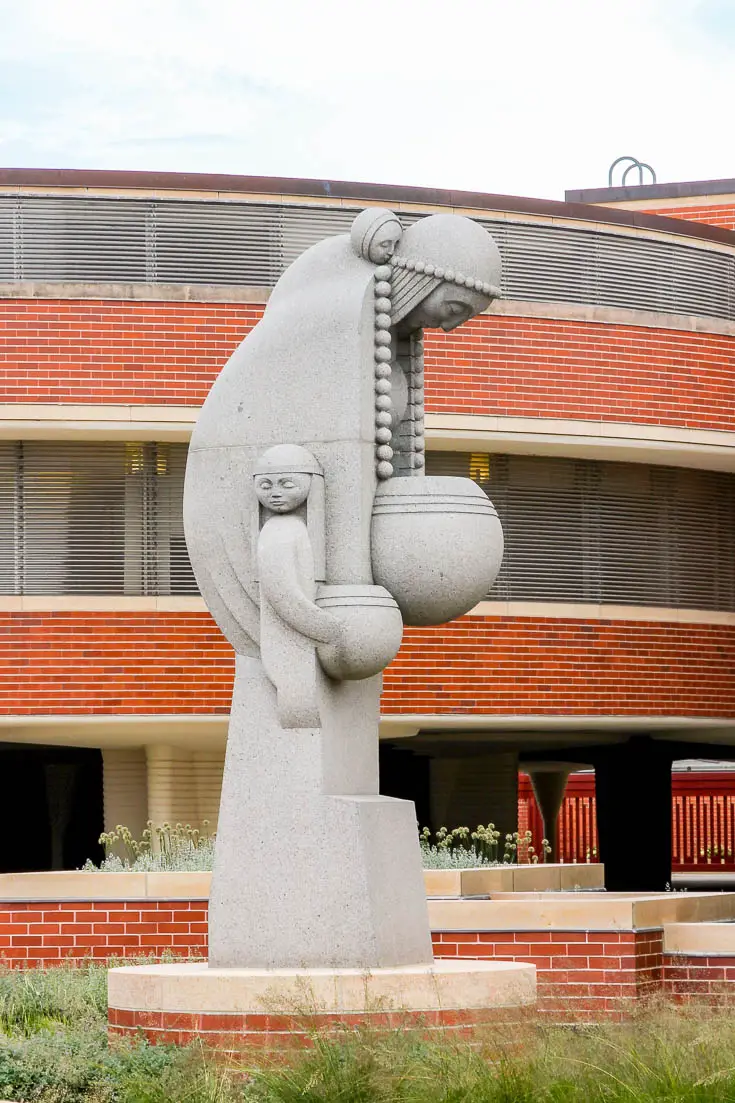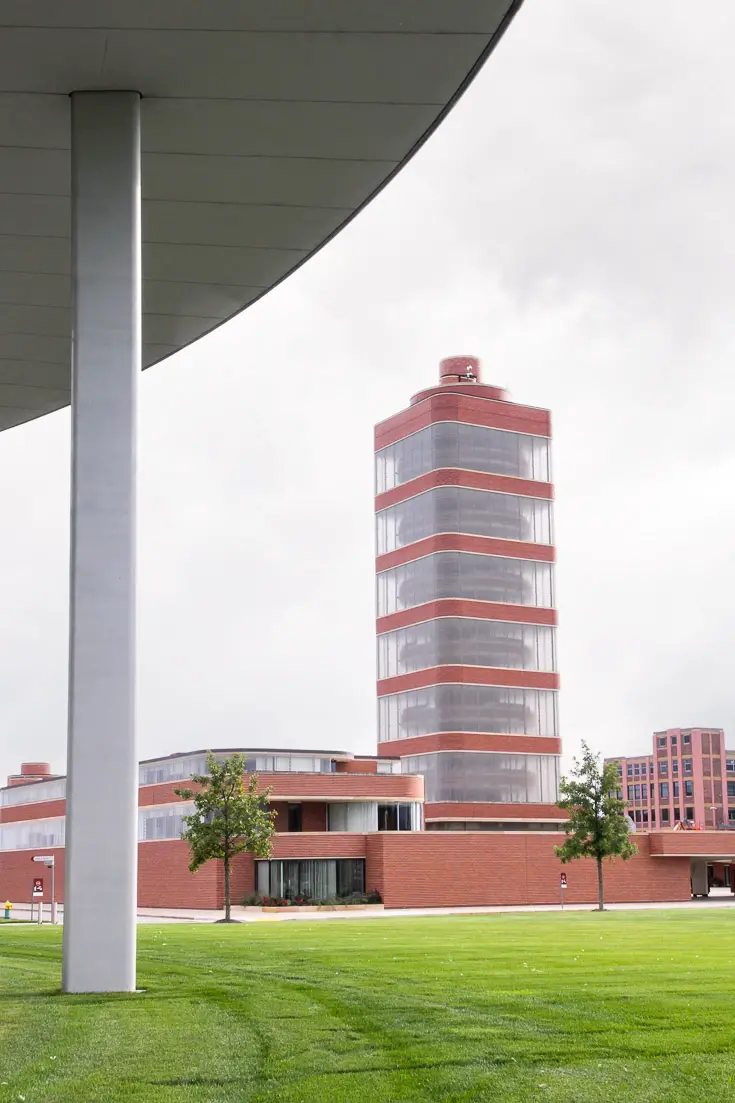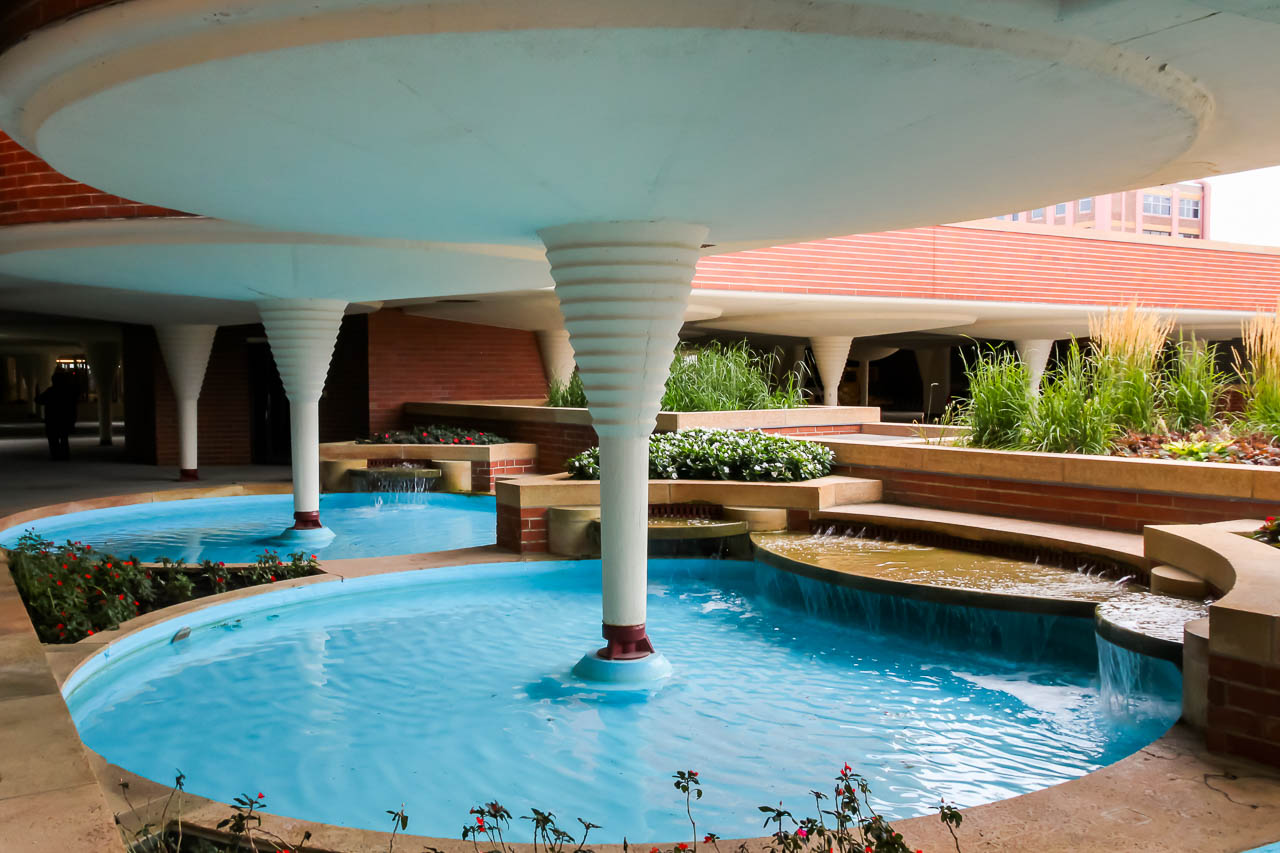 Sunday
After breakfast, make your way to Taliesin, Frank Lloyd Wright's home and architecture school, for a 2-hour Highlights Tour of the property. I recommend taking the first Highlights Tour of the day at 10:15am. It takes just shy of an hour drive from Madison to the Taliesin Visitor Center where you will embark on your tour. It is best to arrive 15-minutes in advance.
Following your tour, I recommend having lunch at Riverview Terrace Café adjoining the Taliesin Visitors Center. You will find very little else open on a Sunday. Pop by the family chapel, the interiors of which were one of Wright's earliest projects. The chapel is the burial grounds of a number of Wright family members, including at one stage Frank himself, who was later exhumed moved to Taliesin West. Also visit the Wisconsin Valley School Cultural Arts Center while you are in the area. If the Center is open, you may have the opportunity to take a short tour at the cost of a self-determined donation.
Next, proceed to Richland Center for a tour of the A.D. German Warehouse, designed by Wright in 1915 for local businessman A.D. German. The building was unfortunately never completed, but is under restoration to create a cool heritage tourism venue. Docent's lead tours between 11am and 3pm on Sundays, May through October. The tours are roughly 45-minutes in length and leave at quarter past the hour.
Return to Madison via the Arena Cheese store for a mid-afternoon snack, you are in Dairyland afterall! On your way back into Madison, visit the First Unitarian Society Meeting House. You will have to be satisfied with seeing the outside, because again, tour times don't align. The only Sunday tour is 10.15am running May through September.
Lastly, visit Monona Terrace. The Convention Center was designed by Wright in 1938 but due to World War II and various other delays, was not constructed until 1997. Building tours are generally 8am-5pm. Public tours are available for $5 per adult, see tour times here.
Take a late evening flight home from Madison, or if you still have another day under your belt, you might return to Milwaukee. There aren't any Frank Lloyd Wright Buildings or many cheese/dairy outlets open on public holidays, so this is really just a bonus travel day. We used the Monday morning before our flight to return to Milwaukee and drop in at the Milwaukee Art Museum including the Eero Saarinen designed War Memorial Building and Santiago Calatrava's Quadracci Pavilion.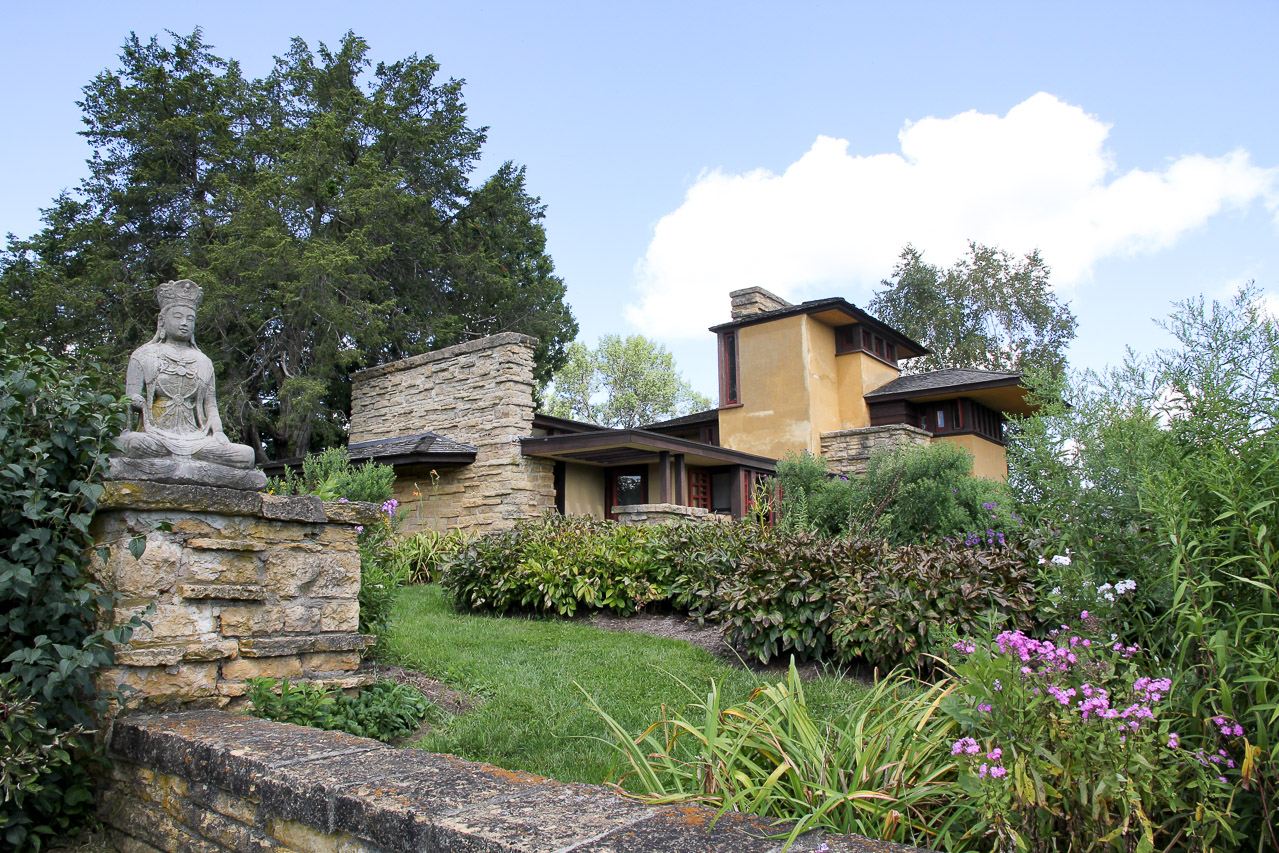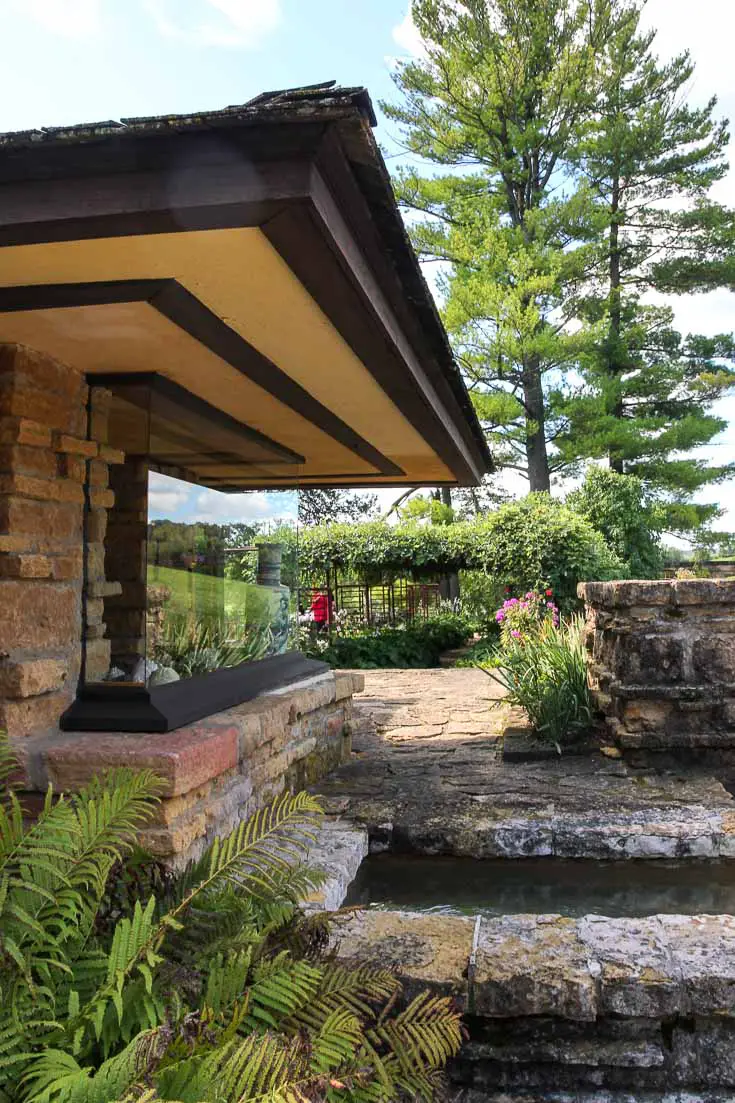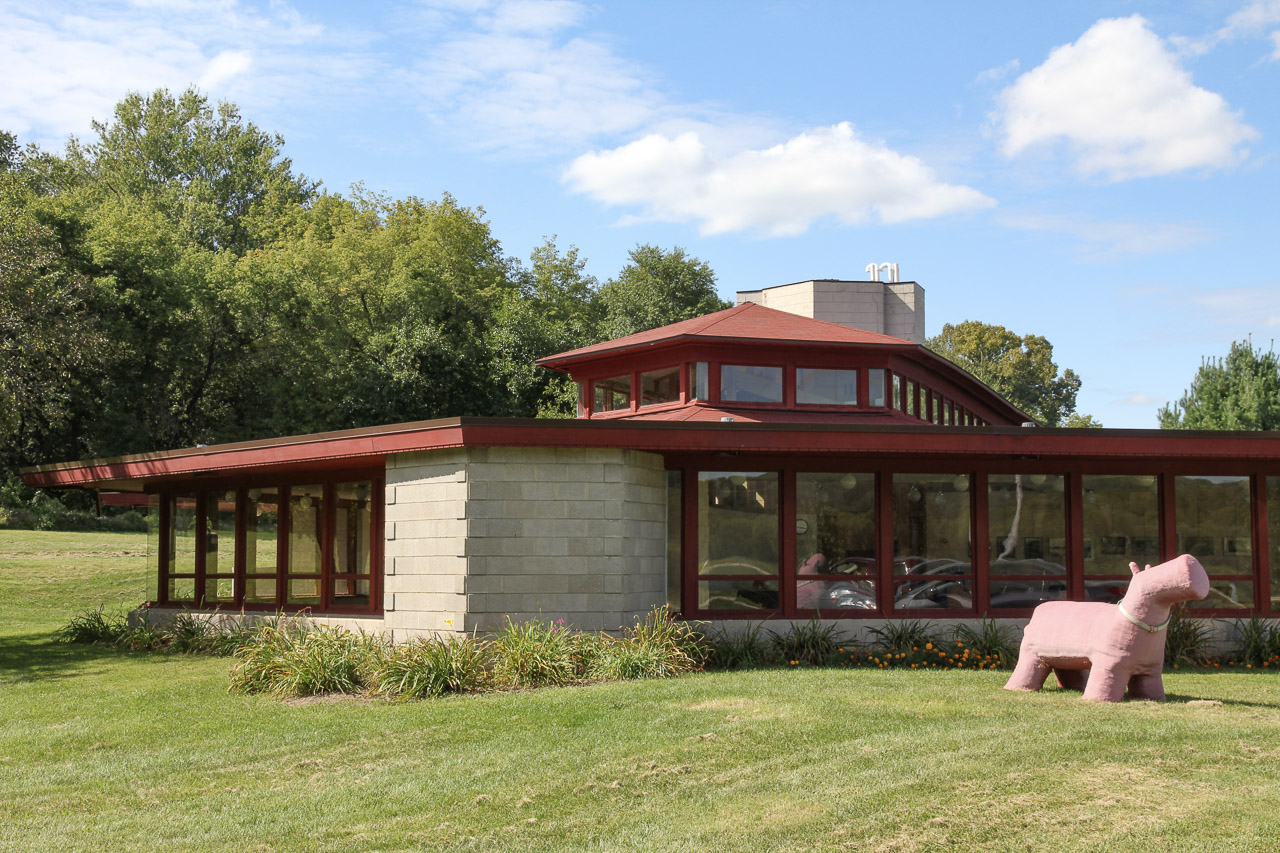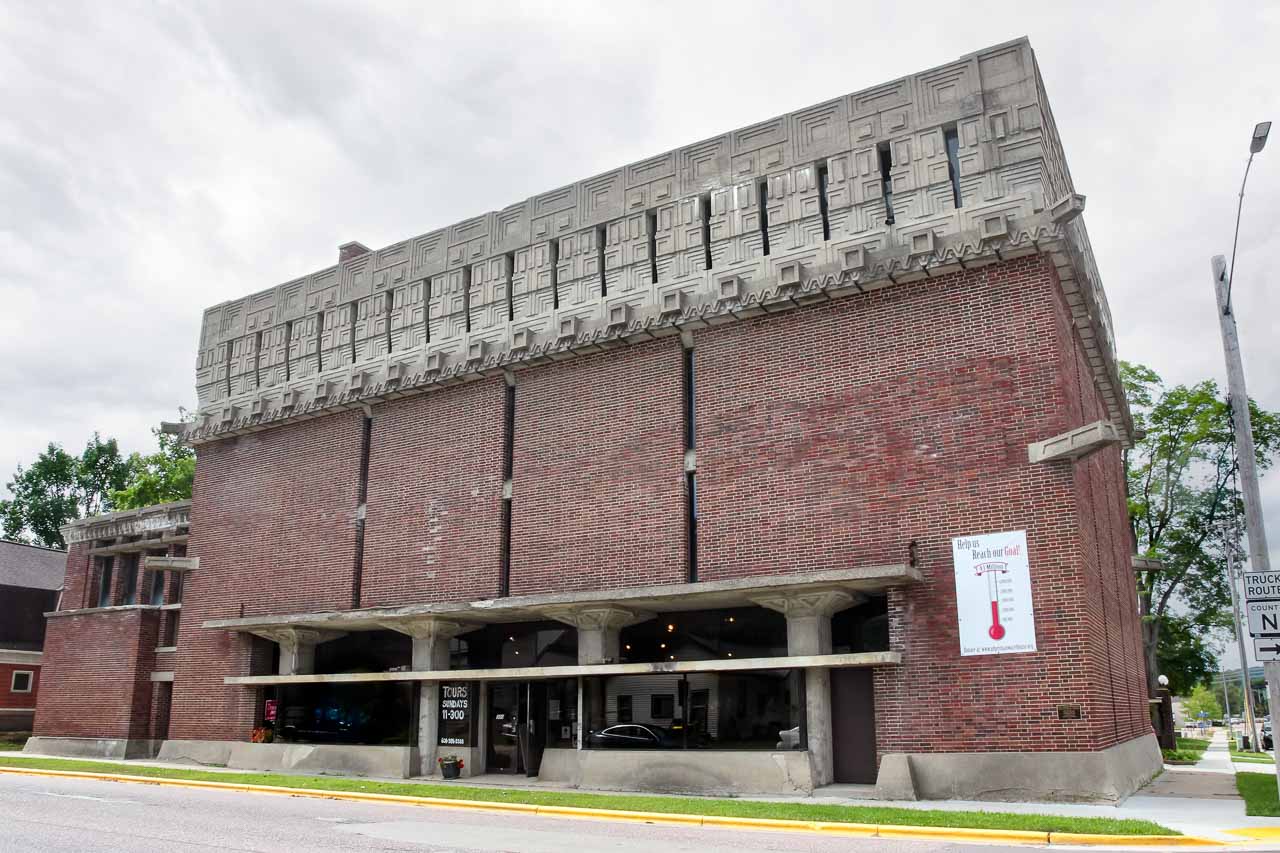 Bonus sights
If you have time, let's go off-Trail briefly. The Frank Lloyd Wright Trail only includes buildings that offer regular public tours, however there are more Wright buildings to see along the way.
Thomas P. Hardy House located at 1319 South Main Street, Racine was designed by FLW circa 1904. There are no tours of this private residence but the lovely terracotta-coloured home is clearly visible from the street.
You might be interested in dropping by Usonia-1, at 441 Toepfer Ave, Madison. The private home is Wright's first in a series of affordable dwellings post the Great Depression which he dubbed Usonia. Tours are not offered, but the home is easy to see from the street.
Also close by is the Eugene A. Gilmore House aka "Airplane House" at 120 Ely Pl, Madison, which is another private residence viewable from the street.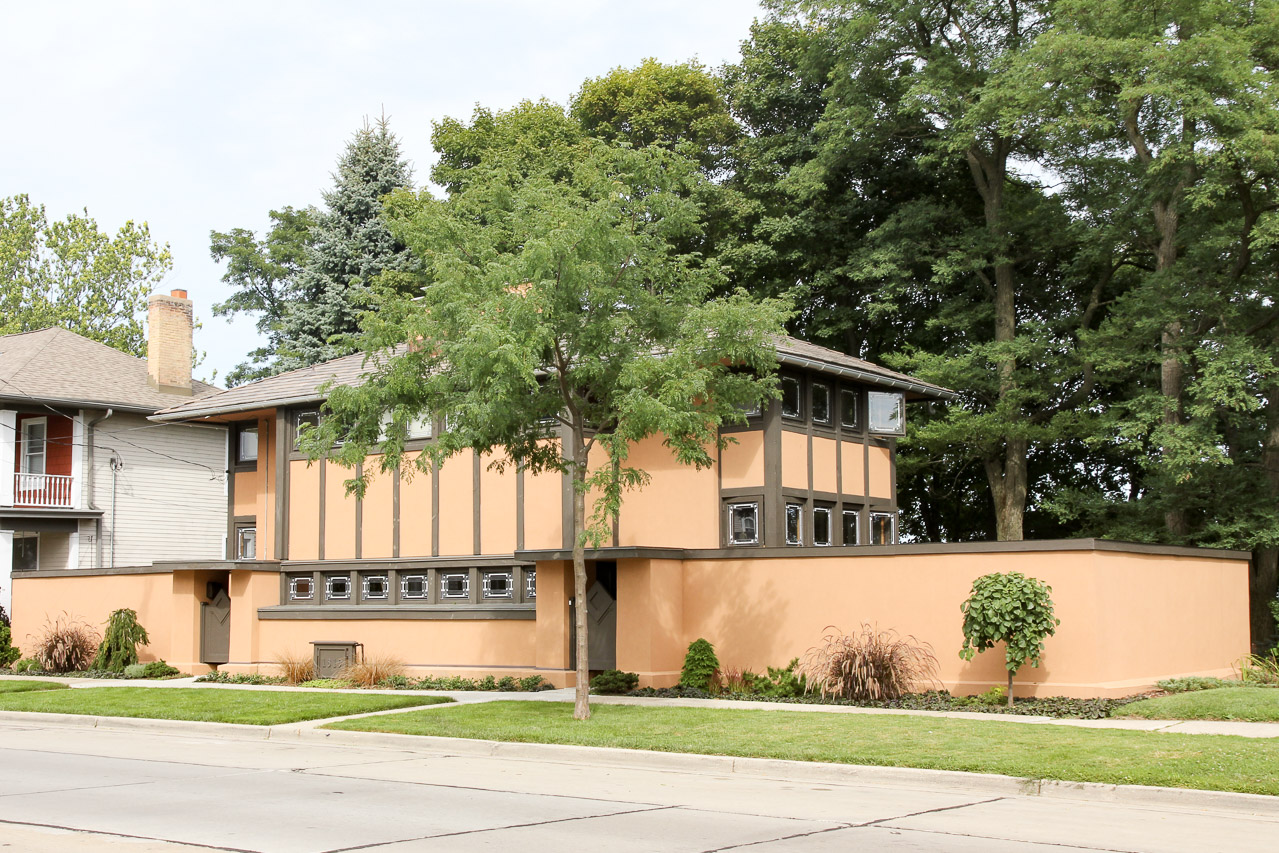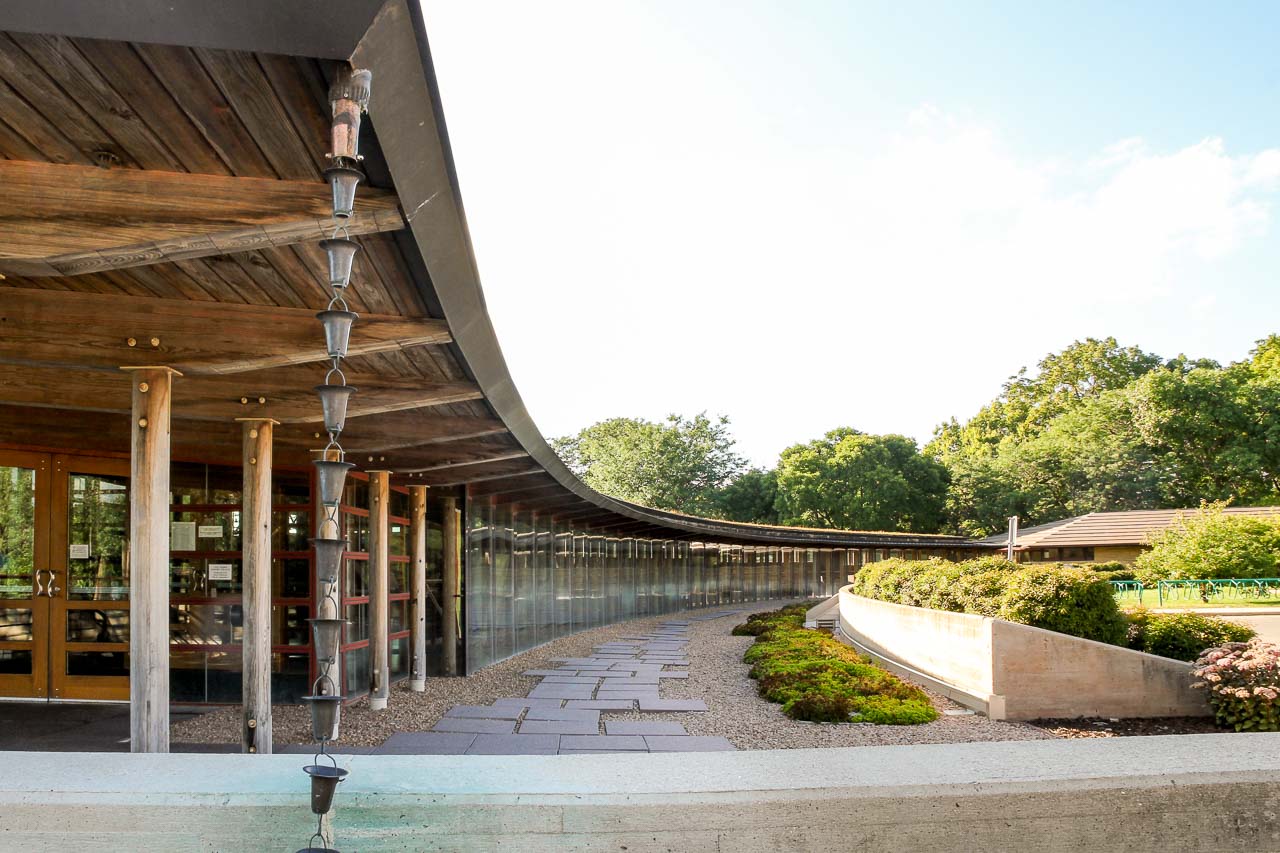 As you can tell, doing the Frank Lloyd Wright Trail in a weekend is a little clunky but completely worthwhile. I highly recommend the Trail for architecture enthusiasts. For more Frank Lloyd Wright sights to visit on your travels, see my guides to Pittsburgh and Chicago.
Peace, love & inspiring travel,
Madam ZoZo