You might have thought about hiking on a glacier or flightseeing tours that land on glaciers. Another exciting experience to consider is glacier kayaking! The 49th US State is blessed with the highest concentration of glaciers in North America, so if you're considering glacier kayaking in Alaska, then you've made an excellent choice. Let's take a look at what makes this experience so special and why I recommend adding it to your Alaska itinerary.
Disclosure: I may earn compensation from the purchase of any product or service linked on this website, at no extra cost to you. I only link to products I use and love, therefore feel comfortable recommending.
Why glacier kayaking?
If you've hiked or landed on a glacier, it was probably the type that terminates on land. There are also glaciers that terminate in freshwater lakes or seawater such as fjords. This offers us an opportunity to explore them in a different way: glacier kayaking.
Freshwater or tidewater glaciers as they are known, also calve off chunks of ice that become icebergs. These icebergs add to the adventure and uniqueness of the glacier kayaking experience.
Another dimension is the wildlife. Being out on the water in a quiet craft increases the chance you might come across seals, sea lions and whales among other amazing animals in and out of the water.
Where to go glacier kayaking in Alaska?
There are various locations where you can go glacier kayaking in Alaska. They include but aren't limited to the following seawater and freshwater glaciers. I've grouped them via the closest town that provides kayak hire or tours to these destinations.
From Seward
Bear Glacier, Resurrection Bay
Aialik Glacier, Aialik Bay
Holgate Glacier, Holgate Arm
Northwestern Glacier, Northwestern Fjords
From Valdez
Valdez Glacier, Valdez Glacier Lake
Shoup Glacier, Shoup Bay
Columbia Glacier, Columbia Bay
From Yakutat
Tyndall Glacier, Guyot, Tsaa, and Yahtze in Icy Bay
Hubbard Glacier, Disenchantment Bay and Russell Fjord
Dawes Glacier, Endicott Arm
From Girdwood and Anchorage
Spencer Glacier, Spencer Glacier Lake
From Whittier
Blackstone Glacier, Blackstone Bay
Harriman Glacier, Harriman Fjord
Chenenga Glacier, Nassau Fjord
Harvard Glacier, College Fjord
From Homer
Grewingk Glacier, Glacier Lake. These glaciers may have receded beyond water level – check current conditions.
From Juneau
Mendhall Glacier, Mendenhall Lake
From Gustavus
McBride Glacier, Riggs Glacier and Muir Glacier in Glacier Bay. These glaciers may have receded beyond sea level – check current conditions.
Why Kenai Fjords National Park?
One of the best places to visit in Alaska is Kenai Fjords National Park. Ease of access, milder weather, incredible wildlife and opportunities for both land and water-based activities elevate it to the top of most visitor's Alaskan itinerary.
For those exploring the interior of the State or maybe taking a road trip… nudge, nudge… then Kenai Fjords is a terrific place to experience the coastal features of Alaska. Kenai Fjords is over 600,000 acres large, encompassing fjord and rainforest ecosystems along with the Harding Icefield which feeds most of the Park's glaciers.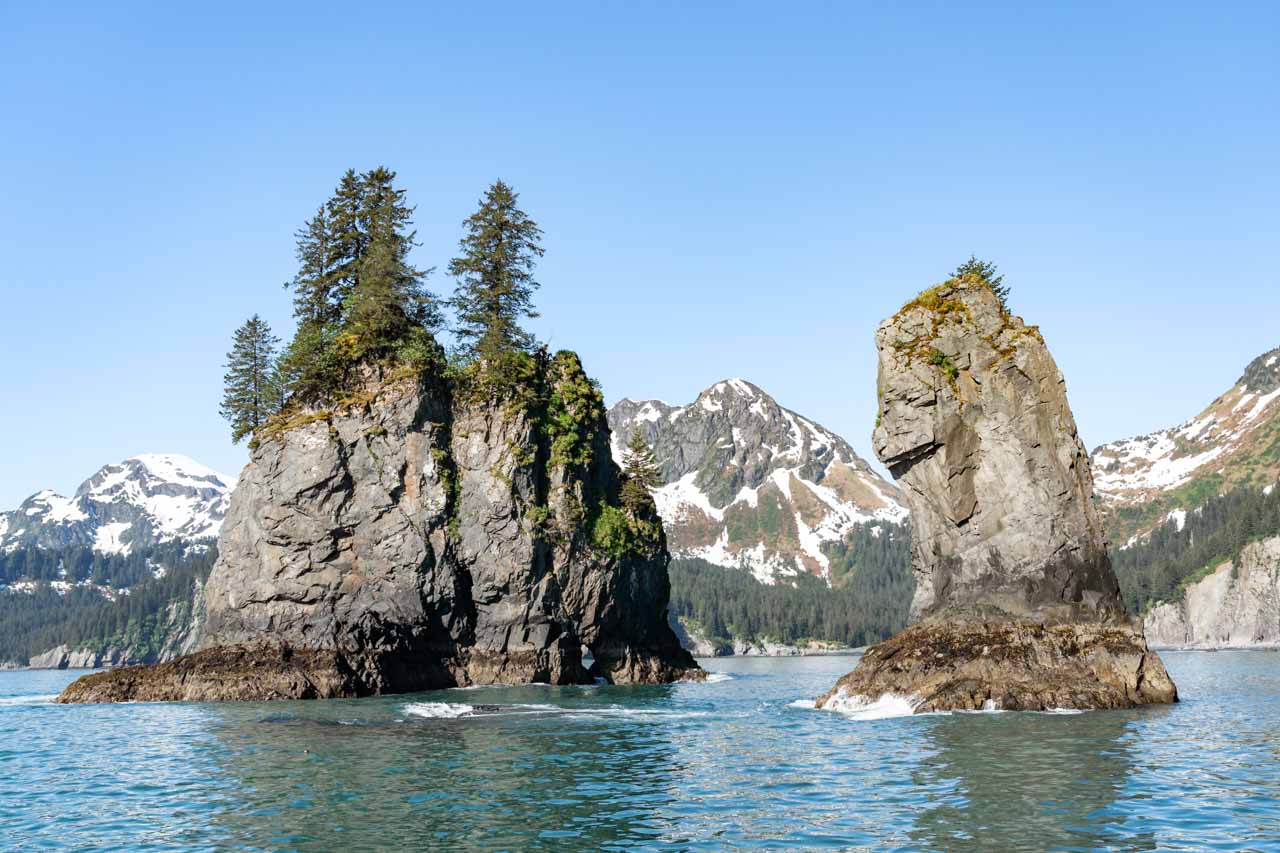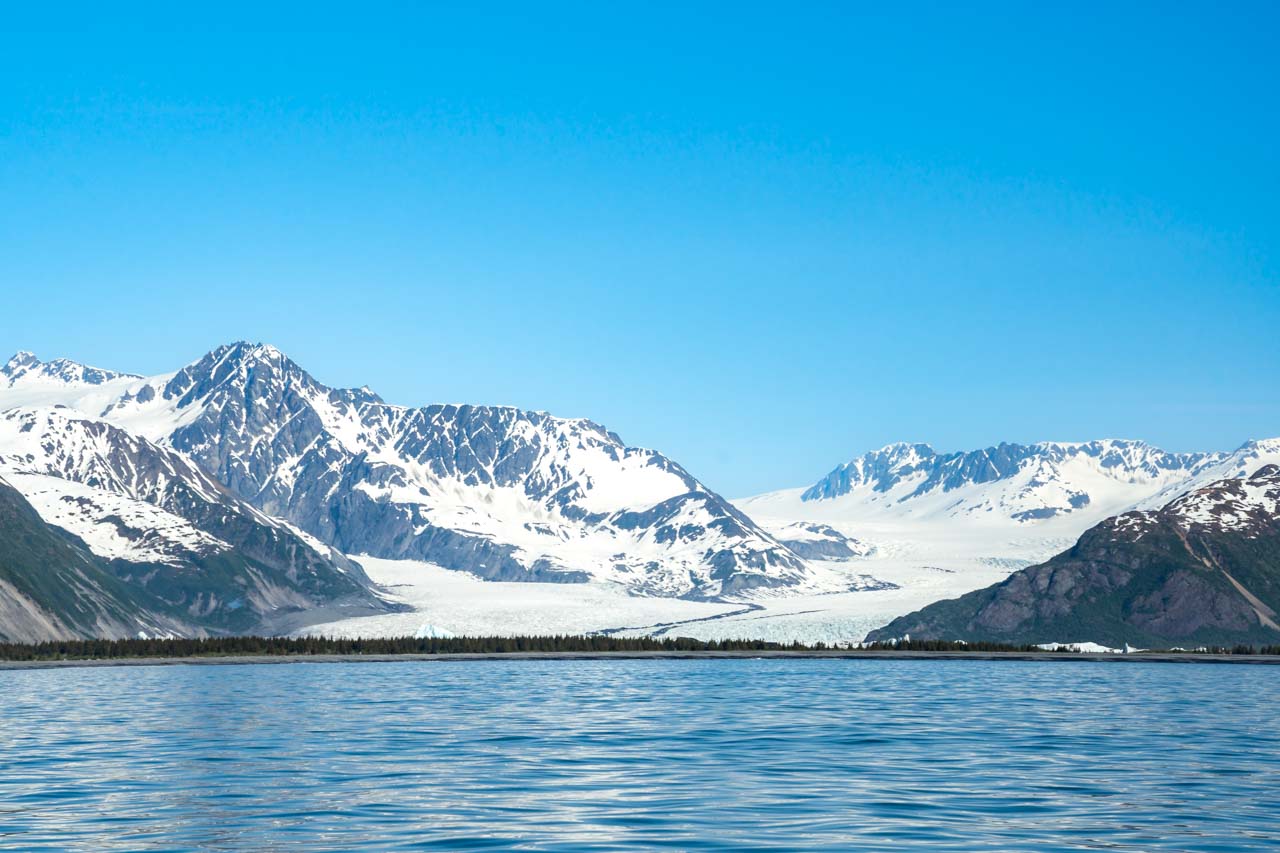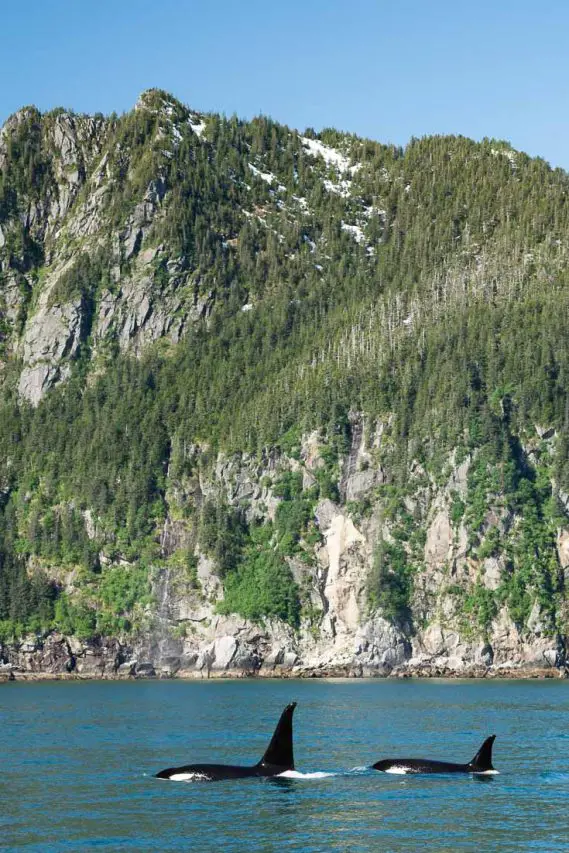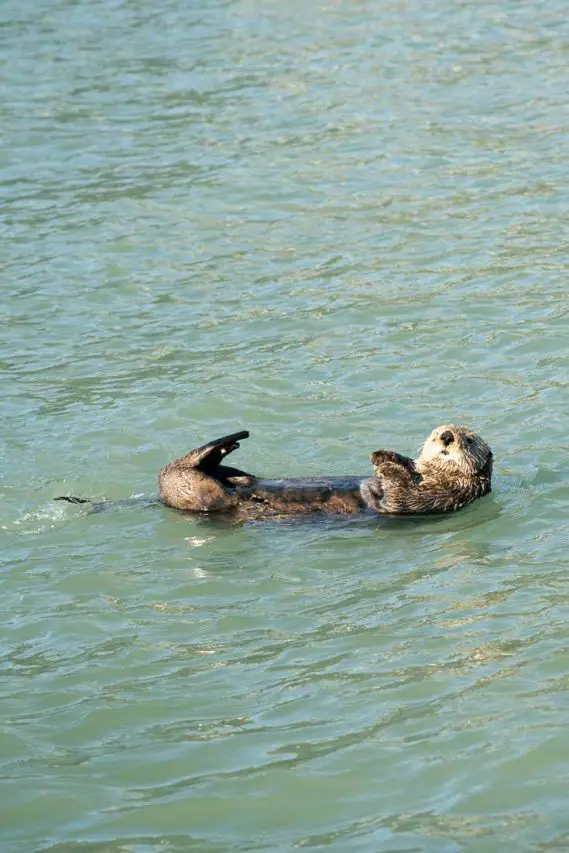 What type of glacier kayaking experience to choose?
First and foremost, unless you are VERY experienced in cold-water kayaking and specifically kayaking around glaciers and icebergs, then a guided tour is a must. Between Alaska's continually changing weather and sea conditions, along with the dynamic nature of glaciers, a knowledgeable guide is essential to making sure you have a safe and fun experience.
Reputable tour companies will also provide commercial quality gear to outfit you appropriately, so you don't have to invest in expensive equipment or haul stuff along on your trip. Always check the reviews for a company before booking your trip.
Here are a few considerations for choosing the type of glacier kayaking tour:
Length – Glacier kayaking tours range from half-day to multi-day tours. A half- to full-day is generally enough physical exertion and exposure to the elements for the first-time or casual kayaker. In most instances, you will have a private boat or water taxi take you to a more remote kayaking location, although there are instances of hiking to and from the water's edge also.
Size – There are small, smaller and private tours available. Due to the adventurous nature of a glacier kayaking trip, most tour companies will keep to a ratio of one guide to every six kayakers. Smaller and private tours will obviously cost more.
Transport – Another difference between tour companies that will influence the price is whether they use a shared water taxi to transport paddlers, or they have a private boat. Water taxis may take several tour groups and drop them at various locations, then round back to pick everyone up. Other companies hire a water taxi all to themselves or own a private boat that will only be used by their customers, which offers some more flexibility but will bump up the price.
Glacier kayaking in Kenai Fjords National Park
There are various glaciers (listed above under "From Seward") that you can kayak around in Kenai Fjords National Park. Some of these are closer to Seward than others, which will affect the length of your trip.
Overall, if you have just one day to experience Kenai Fjords National Park, or maybe are looking for things to do in Seward, Alaska on a cruise stop, I highly recommend taking a combination wildlife cruise and kayaking tour.
These types of tours will give you the best of both worlds: a relaxing boat trip with stops for wildlife along the way and a little adventure with some glacier kayaking. Our experience on such a tour took us to the terminus of Aialik Glacier. Along the return journey out to Aialik Bay we saw sea otters, orcas, humpback whales, sea lions, puffins, mountain goats PLUS stunning landscapes.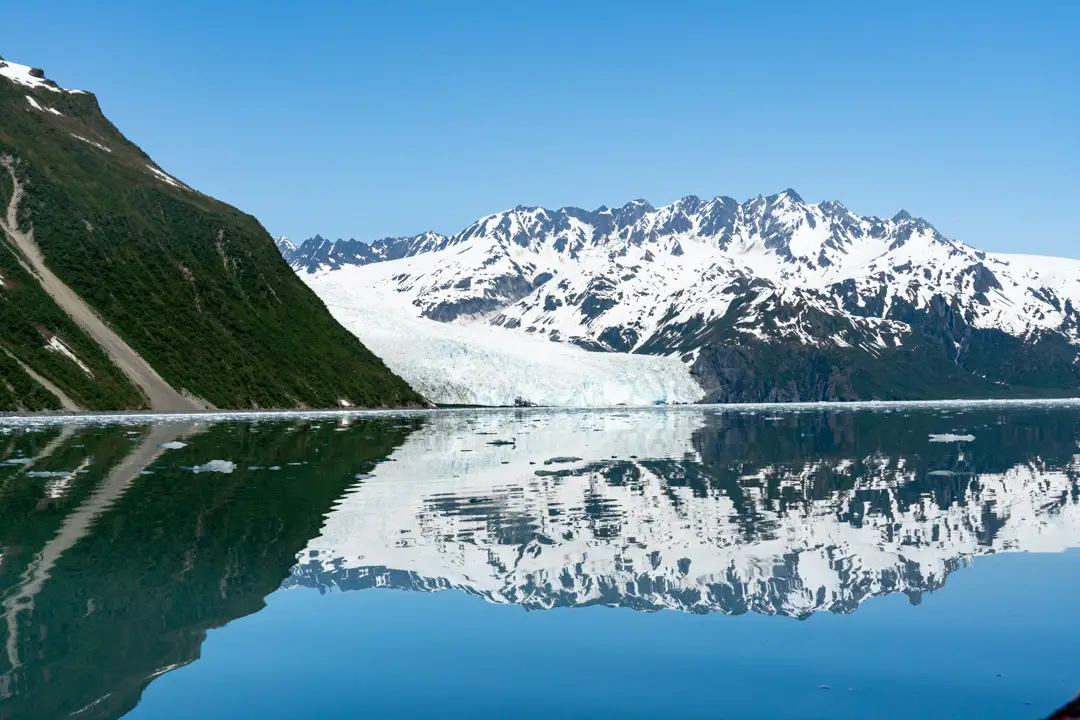 How to dress for your glacier kayaking experience?
Be prepared for all kinds of weather. Dress in warm layers that allow for movement. A waterproof outer layer is essential including something to keep your head dry. Try not to wear cotton garments, as they don't dry readily enough. Wool and synthetics are best for this kind of activity. For more detailed advice on how to dress for Alaska in Summer, see this post.
A hat, sunglasses and long sleeves are important for sunny days. You won't just be exposed to the sun coming from above but also reflecting off the water and ice—you can get burnt from all directions!
What to take glacier kayaking?
In addition to dressing appropriately, bring the following with you:
Camera or phone with waterproof case – Most outfitters will provide a dry bag for your personal items, however, you won't want to be getting things in and out too much while paddling because if you drop something heavy in the water, it is lost forever. Those fjords are DEEP, man! Seriously though, I recommend a waterproof camera or phone with a waterproof case that you can hang around your neck for easy access and safe-keeping.
Sunscreen – Again with the sun exposure warning! You can get sunburnt on cloudy days too. Make sure you take sunscreen including SPF-rated lip balm and re-apply throughout the day.
Spare warm socks—Just in case!
Water bottle—Most responsible companies advocate reusable water bottles over providing disposable plastic, so that together we can reduce the plastic that might end up in those beautiful waterways and National Parks.
Thermos with hot drink – I noticed the guides all had their own small thermos or travel mug of hot tea or coffee with them for the boat ride out to the glacier. I wished I had thought of that!
Snacks – Reputable companies keep their paddlers well fed and usually support locally-owned cafes in Seward to provide fresh catering. It's always nice to have a few extra snacks on you for an active day, especially if you have any special dietary requirements.
I hope you venture out glacier kayaking in Alaska and have an amazing trip. If you have any questions about glacier kayaking or travel in Alaska, please drop me a comment below or hit me up on social media. I spend most of my "social time" here on Insta.
Peace, love & inspiring travel,
Madam ZoZo
Pin this for later…