Food, glorious food, is a fun way to delve into the roots of a culture; to peel back the layers of influence and taste the history of a destination. The American South possesses a cuisine all of its own reflecting its climate, resources and varied residents over history, including Native Americans, European colonial powers and African slaves, not to mention borrowings from its Central American neighbours. Within Southern cooking are sub-cuisines like TexMex, Floribbean or Louisiana's Cajun and Creole. Dig into these famously Louisianan dishes and New Orleans foods for a window into the State's fascinating history and culture.
Disclosure: I may earn compensation from the purchase of any product or service linked on this website, at no extra cost to you. I only link to products I use and love, therefore feel comfortable recommending.
Creole or Cajun, what's the difference?
In case like me, you are new to The South, it will be far less confusing if I begin by explaining the distinction between the two Louisiana sub-cuisines. To understand the difference between Cajun (pronounced "kay-juhn") and Creole (pronounced "kree-ohl") cuisine, you have to understand the people behind them.
The first Cajuns were French Canadians expelled by the British and who settled in remote parts of Louisiana, living off the land. In contrast, Creoles are city folk who were historically a mix of wealthy European expats mostly from France and Spain, along with Caribbean immigrants, and both enslaved and free African Americans. Therefore, both Cajun and Creole cultures developed in Louisiana and their cuisines apply similar European techniques to locally available ingredients, however, Cajun cuisine could be distinguished as simpler, and Creole as more refined.
If you are sitting down to a meal and you want a practical way to determine Cajun from Creole, it's in the tomatoes! Cajun cooking doesn't use the red fruit, Creole does due to the heavier Spanish influence. Another, more subtle indicator is the depth of colour which can be attributed to the roux used in dishes like Étouffée. In Cajun tradition, roux is made with oil and flour cooked long and slow, giving it a darker colour. A Creole roux is made with butter and flour and is only cooked for a short time, yielding a lighter or "blonde" roux.
Famous New Orleans foods
Gumbo – country cookin'
Gumbo blurs the line between a hearty soup and a stew. It cannot be placed in the Cajun pot nor the Creole. Gumbo is a crossover in many directions. It's a filling meal that can be prepared with ingredients on hand, making it as extravagant or as economical as the chef chooses.
Gumbo is generally a seafood and/or meat stew, prepared with a rich stock and the "holy trinity" of vegetables: bell peppers (capsicums in my language), celery and onion. The mixture was traditionally thickened with okra or filé (dried and ground sassafras leaves) depending on the season.
In fact, the thickening ingredient is the crux of the debate over the origins of the name "gumbo." Some say it is a shortening of the African Bantu name for okra – ki ngombo, others suggest it comes from the Choctaw Indian name for filé  – kombo. Whichever theory you subscribe to, a gumbo is served with steamed white rice prepared separately – an important distinction from our next food exploration.
Jambalaya – southern paella
Jambalaya can be thought of as the Southern adaption of the Spanish paella and is my personal favourite of these New Orleans foods. It's a meat and rice dish usually incorporating sausage, with another meat or seafood. Again, that holy trinity of veggies gets involved along with carrots, garlic, chillies and tomatoes – yes jambalaya is a Creole dish. It is theorised that tomato was originally substituted for the traditional paella ingredient saffron, due to availability. Once the meat and vegetables are browned and sauteed, a stock is added with rice and seasonings to cook all together in one pot.
Étouffée – crawfish favourite
The last stop on our tour of New Orleans cuisine is the étouffée, another dish that crosses both Cajun and Creole cuisine. In French, "étouffée" means "smothered" or "suffocated". The dish is believed to have originated in Breaux Bridges, Louisiana during the 1920s. A Cajun étouffée consists of shellfish, often crawfish but also shrimp and crab, "smothered" in a dark roux with vegetables (namely the aforementioned holy trinity) and served over rice. The Creole version uses a blonde roux and sometimes tomatoes.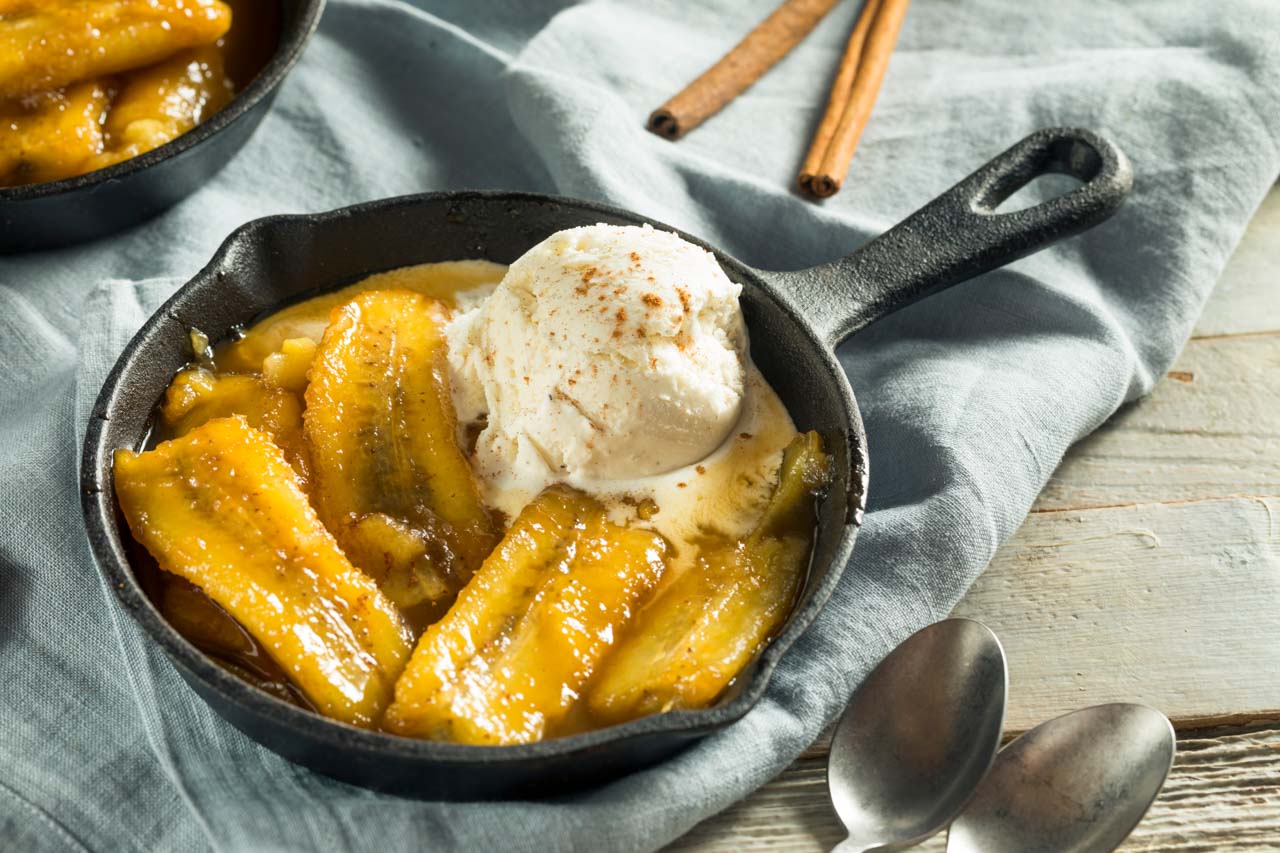 Poor Boy – you won't strike out
The Po' Boy or Poor Boy as it started out, was created by the Martin brothers, former streetcar conductors who started their own restaurant. In 1929, streetcar workers went on strike for four months and the sympathetic Martin brothers offered a free meal to any striking workers who came to their restaurant. They'd refer to the strikers as "Poor Boys" or at least that's how the legend goes. They'd serve them a sandwich made with fried potatoes, gravy and scraps of roast beef on French bread. The Po' Boy gained popularity and was added to the menus of restaurants about the Crescent City.
Variations popped up with roast beef "debris" (off-cuts), sliced beef, ham, shrimp, oysters, catfish etc. Basically, this is the kind of affordable food that developed from anything the cook could get their hands on. However, from those in the know, a good Poor Boy contains slow-roasted beef (cooked in-house), thick gravy and is lightly toasted. A "dressed" Poor Boy includes lettuce, tomatoes, mayonnaise and pickles.If you're looking for the best Po' Boys in town, Parkway Tavern, Mothers Restaurant and Domilise's Po-Boy & Bar are New Orleans institutions.
Muffaletta – the Italian job
Sicilian immigrants to New Orleans invented the Muffaletta, a sandwich made with deli meats, cheese and olive salad on a round loaf cut into quarters. Central Grocery opened by Salvatore Lupo in the French Market circa 1906 is acknowledged as the official birthplace of the yummy sandwich. Depending on where you go they may be served hot or cold, and it's all down to personal preference. We sampled the Muffaletta's at Napoleon House, known for its variation served hot. I was expecting the sandwich to taste like antipasti but having been toasted as a whole sandwich it tasted more like pizza. Next time I'm going room temp, or somewhere that selectively heats the sandwich so as not to melt the cheese or fat in the cold meats which makes it very greasy. Note, Muffalettas travel well, which makes them a perfect picnic or takeaway option.
Beignets – the official state doughnuts of Louisiana
Are you hungry yet?! Time for some sweet stuff. Of all the well known New Orleans foods, beignets are arguably the most famous of them all! French colonists brought fluffy, sweet choux pastries known as beignets, to Louisiana where they were absorbed into Creole cuisine. Choux is a moist pastry that rises with its own steam instead of using a rising agent such as yeast. Beignets are deep-fried squares of dough and are most comparable to a doughnut. In New Orleans, they are served with a generous dusting of powdered sugar and are generally accompanied by a cafe au lait. Cafe du Monde has a reputation for the finest beignets in the Big Easy, but their popularity means you may have a long wait among other hungry travellers. I prefer the much smaller, Cafe Beignet, on Royal St in the French Quarter.
King cake
During Carnival season between January 6, Three Kings Day and Shrove Tuesday aka Mardi Gras –King Cake is a featured dessert. The sweet, cinnamon-infused cake is a combination of coffee cake and a French pastry thought to have arrived in New Orleans circa 1870. The delicious ring-shaped dessert is decorated in Louisiana Carnival colours of purple, green and gold and a plastic baby is hidden inside. Whoever receives the baby in their slice is thought to be blessed with good luck for a year and/or is expected to provide the King Cake the next year. Prior to plastic babies being available, coins, beans, nuts or peas were used.
Bananas Foster – a last-minute dessert
The last of our mouthwatering, must-eat New Orleans foods is the iconic Bananas Foster. Did you know that New Orleans was once a major port for receiving banana imports from the Caribbean and Central America? During one period of the city's history, there were bananas were everywhere! This dessert was created at New Orleans institution, Brennan's, in 1951 by Ella Brennan and chef Paul Blangé. The dish was the response to a last-minute request to make something special for visiting chairman of the New Orleans Crime Commission, Richard Foster. It consists of caramelised bananas flambeed with rum and served with ice cream. Brennan's share their classic Banana's Foster recipe here.
These famous New Orleans' foods are not only delicious and well worth sampling on your Southern sojourn, they tell wonderful stories of Louisiana's history and culture.  If you're looking for cultural experiences to burn off the calories between meals in NOLA, try these things to do for first-time visitors. Also, you will find New Orleans' most notable cocktails here.
Peace, love & inspiring travel,
Madam ZoZo