Bogotá doesn't have a reputation for being a particularly happening city when it comes to tourist attractions, however, a few gems make a short stay in the Colombian capital worthwhile.  Here are the top things to do in Bogotá over a 2-3 day sojourn.
Disclosure: I may earn compensation from the purchase of any product or service linked on this website, at no extra cost to you. I only link to products I use and love, therefore feel comfortable recommending.
Walk your way through history with a free tour on foot
I often suggest travellers start their exploration of a new city with a walking tour because we've found it a great way to simultaneously learn the basics of local history, get orientated with new surrounds and acquire recommendations from a local. There are several companies that offer pay-as-you-wish style walking tours in Bogotá. We ended up taking a wander with Beyond Colombia (red umbrellas) who provided an in-depth look at Bogotá and Colombian history while exploring landmarks spots in and around La Candelaria (the historic district). We really appreciated the candid narrative by our guide who was relatively objective about Colombia's past and deemed no questions/topics off-limits.
See the work of Colombia's most famous artist
You may not know Fernando Botero by name, but it is very likely you will recognize his work. Three times during tours in Colombia we were asked to identify a public sculpture by the artist, and all three times we were asked to describe his signature style. I'm certain they did it just to watch a bunch of Aussie/American/English tourists squirm as we grappled with words like "curvaceous," "voluptuous" and even "plump" as the group danced around what has been touted as "Boteroism". On all three occasions our guide would finally let us off the hook by saying something like "in Colombia, we just say he paints/sculpts fat people." If you haven't been introduced to Botero, it won't take you long to pick his work out of a gallery. Visit the free museum dedicated to his work and you will not only be treated to 100 of the artist's own pieces but some of his personal art collection including works by Picasso, Monet, Matisse and Klimt. See the Museo Botero website for opening hours.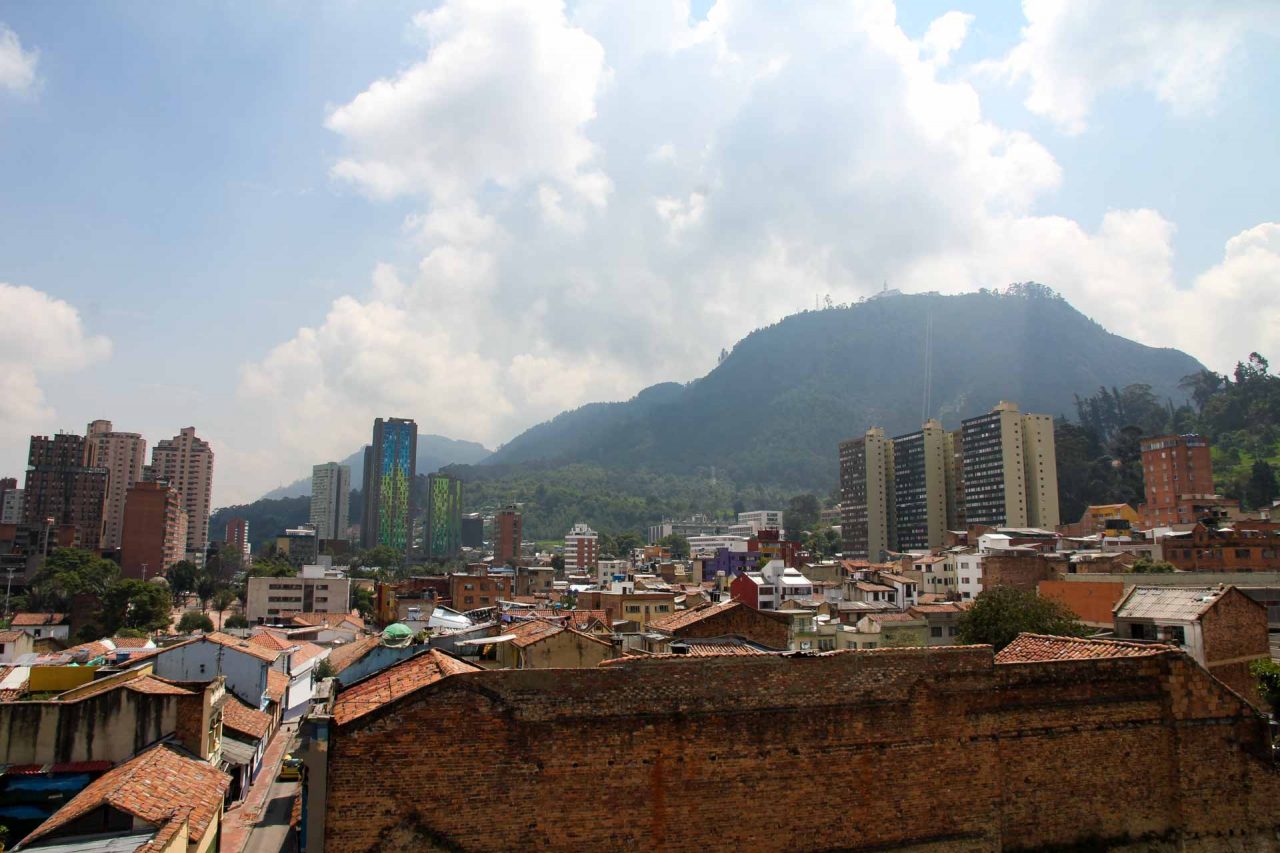 Explore the Gold Museum (Museo del Oro)
Step inside the vault-like doors of the Museo del Oro and discover over 50,000 pieces of gold from Colombia's pre-Hispanic cultures. The Spanish conquistadors took a lot of Colombia's treasures back to the motherland, so it is amazing that this Museum retains so many important artifacts. There are three levels of fascinating gilt exhibits that illustrate how the precious metal was important in worship, special ceremonies and rituals of the country's pre-Columbian cultures.
Scale Cerro de Monserrate for a panoramic view
Whether you decide to take the Metrocable, funicular or hike it on your own two legs, the view from Cerro de Monserrate overlooking Bogotá is spectacular and there are some lovely birds. Watch the weather, as clouds may mist your vista. We visited during the beginning of the wet season. Even though we embarked on our journey up the mountain in clear weather, by the time we queued for an hour and reached the top, clouds had descended and we only got peeks of the valley below as conditions changed. Also avoid Sundays, when pilgrims are most likely to be making their way to the church on the mountain.
Hunt for street art
There is a strong graffiti scene developing in Colombia's capital.  From the moment you leave the airport, you'll notice street art everywhere in Bogotá. Street art is relatively new but fast gaining popularity, especially since it was decriminalized in 2011. Unfortunately, there are also plenty who have taken the opportunity just to scrawl rubbish on public walls, but the city doesn't fall short on artistic talent and stunning murals. Look for pieces by locals Carlos Trilleras, LeDania and GUACHE.
Once you've checked off this list of things to do in Bogotá, you'll find more fun in Cartagena and the Colombia Coffee Region. You can find a packing list for your trip to Colombia over here.
Peace, love & inspiring travel,
Madam ZoZo