Memphis is known as the "Birthplace of Rock'n'roll" and "Home of the Blues," so there must be some serious creative energy in this city, right? Some duende? Definitely. That means there's a lot of awesome things to do in Memphis, from exploring its musical heritage to significant events in the Civil Rights movement. The following are my top picks for history, culture, architecture, street art and music. Put on your blue suede shoes and board the plane – we're going walking in Memphis!
Disclosure: I may earn compensation from the purchase of any product or service linked on this website, at no extra cost to you. I only link to products I use and love, therefore feel comfortable recommending.
1. Memphis Rock'n'Soul Museum
It's important to take in the Rock'n'Soul museum early in your visit as it gives a brief introduction into the musical history of Memphis. The collection is small, and will only take you an hour or so to move through. My favourite items on display were the vintage radios and jukebox scattered through the timeline of the museum.
2. Beale St
While rocking out in a Beale St bar during the evening is a given, a daytime stroll is also essential. Begin with the mighty Mississippi River, wander passed the Orpheum with its stunning marquee, and snap a photo with the Elvis statue (best done first thing in the morning before the crowds). Walk all the way through the juke joints and clubs taking note of the historic Schwab's store established 1876, and the jewel-box facade of the old Daisy cinema constructed in 1902. Pay tribute to the Father of Blues, at W.C. Handy Park and finish your walk at the W.C. House Museum set back from the road, next to a police station.
3. Sun Studio
Sun Studio claims it is "where rock'n'roll was born." Sam Phillips, the founder of Sun Records, is credited with discovering Elvis Presley who recorded his first hit in the Sun studio. Carl Perkins, Johnny Cash and Jerry Lee Lewis all recorded there, not to mention U2, John Mellencamp and Chris Isaak – so for any music enthusiast like myself, this is hallowed ground.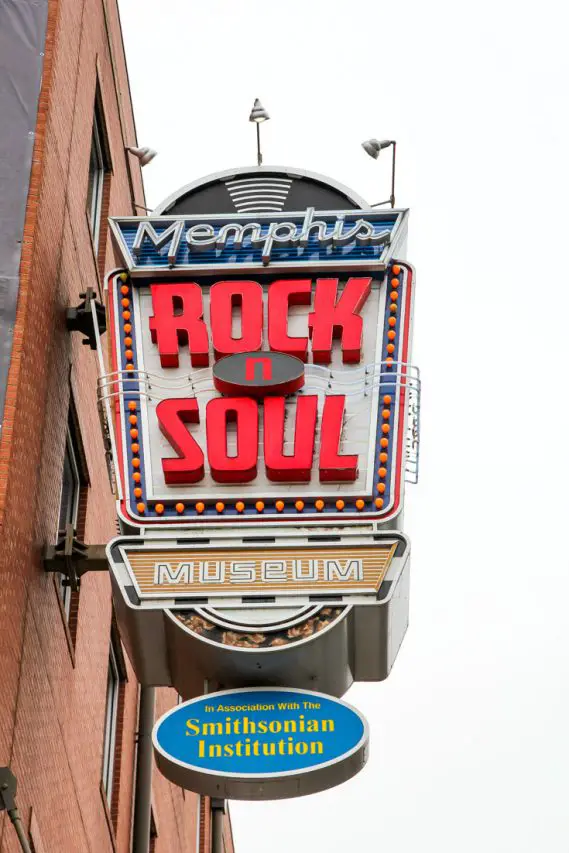 4. Lorraine Motel (aka National Civil Rights Museum)
Let's start with a little cultural context at the Lorraine Motel. This is the location where Martin Luther King Jr was assassinated in 1968 and has now been transformed into the National Civil Rights Museum. Allow at least two hours for the National Civil Rights Museum, it's extremely comprehensive. You will need time to take in both the volume of information as well as the weight of the topic. The outside of the Hotel has been frozen in its mid-century state, complete with two of the cars that were parked outside at the time.
5. Film Row
A short walk from the National Civil Rights Museum you will find Film Row, or at least what is left of it –  generally the names of many movie studios on historic buildings. In the 1930s and '40s when movie theatre attendance was at its peak (pre-television), Memphis was deemed the ideal location for studio distribution centres because of its centrality and accessibility by road and rail to the mid-south. The MGM building stood out to me right away, with the carved stone sign and art deco doorway. Beyond the former studio owned buildings in this area, there are a handful of mid-century structures that need a little love but their modernist charm still shine through.
6. Millionaires Row
If you have an appreciation for Victorian architecture, then a drive down "Millionaires Row" (Adams Ave) is a must. Woodruff-Fontaine House and its neighbouring James Lee House are listed on the National Register of Historic Places and have been restored for your viewing pleasure. You may even take a tour of the Woodruff-Fontaine, now a museum, or decide to bed down at the James Lee Bed & Breakfast to get a more complete experience inside and out. There are also a number of other attractive buildings remnant of Millionaires Row's heyday in the late 1800s, such as Mallory-Neely House and Molly Fontaine Lounge, now a bar.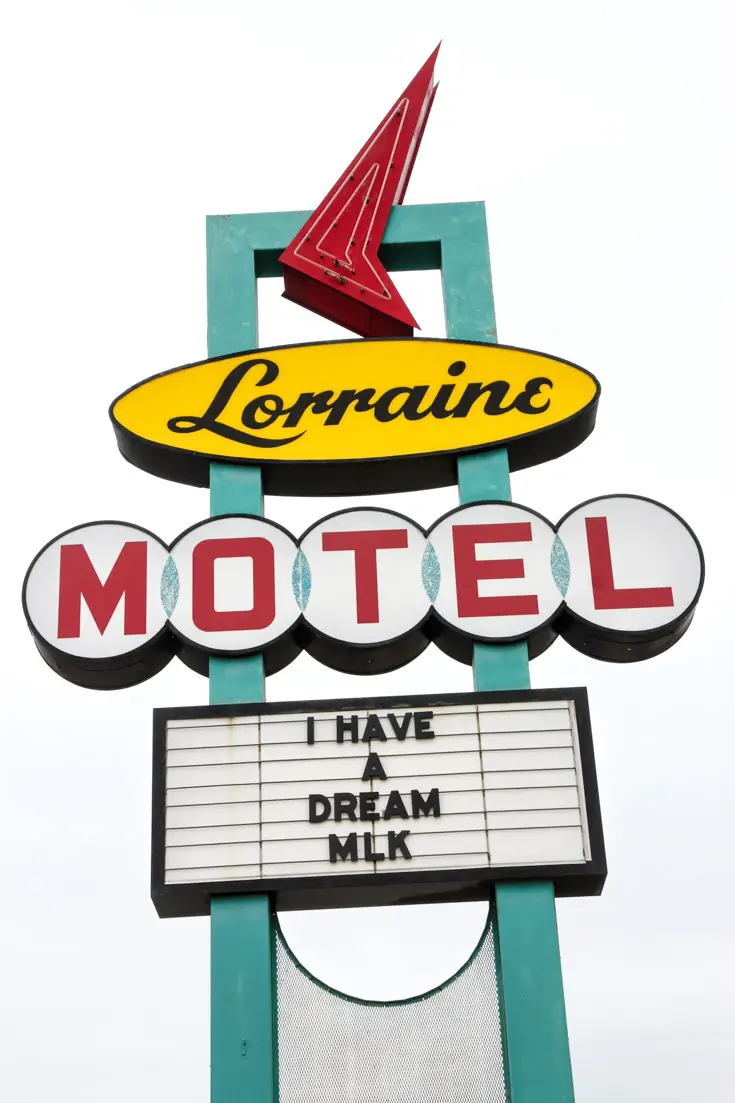 7. Stax
The Stax Museum of American Soul Music, unlike Sun Studios, is not located in the original building because that was demolished in 1989 after Stax went bankrupt. However, the new Museum was built in the former location on McLemore Avenue. We skipped the Museum due to time constraints, but if the music doesn't get you there, maybe the promise of Isaac Hayes' custom gold plated Cadillac will.
8. Graceland
Graceland, as if you don't already know, is Elvis' mansion approximately 15mins drive outside of downtown Memphis. The Greek Revival residence itself can only be accessed in small groups bused in and out from the complex across the road. Tours are conducted by individual iPads, with commentary and accompanying visual media including images and video. Graceland's rooms range from slightly dated yet tasteful and elegant, to headache-inducing outrageous. It is mentioned that Elvis renovated several times over the years, however, it appears he only worked on one room at a time – you won't know what to expect from one threshold to the next. You probably won't find inspiration for your next interior design project at Graceland – but come on, it's Elvis!
9. Memphis street art
Soulful is the word I would use to describe the street art scene in Memphis. Most of the pieces I witnessed during my 48hrs in the home of the Blues, were murals by local artists, all with a very special message about their hometown. There was very little urban art I saw in Memphis that didn't have meaning and purpose – that wasn't a reflection of the town's past and present, both the jubilant and tragic. For instance, the five-story "A Note For Hope" mural by Jeff Zimmerman located on 195 Madison Ave and painted with the help of Rhodes College students and CODA staff.
Once you're done in Memphis, why not rent a car and see more of Tennessee with this music-lovers road trip itinerary!
Peace, love & inspiring travel,
Madam ZoZo