Sydney is full of iconically Aussie experiences for any international traveller, including globally-recognised landmarks, historic sights, world-class beaches and National Parks. Let's explore the many things to do in Sydney, from the quintessential tourist spots to authentic local experiences.
Sydney or Melbourne? Which to choose
Many first-time visitors to Australia ask, Sydney or Melbourne? Having lived five years in each city during my lifetime and loving both, I have to answer Sydney. From an international visitor's perspective, Sydney offers the most in terms of iconically Aussie experiences in a relatively small geographic area. While I don't encourage anyone to limit themselves to only Sydney, Australia is a BIG country afterall, Sydney is an excellent starting point, particularly if you have limited time to explore.
Disclosure: I may earn compensation for my endorsement, recommendation, testimonial, and/or link to any products or services from this website at no extra cost to you. I only recommend products/services that I use and love, therefore feel comfortable recommending.
Getting there
Sydney Airport is Australia's busiest and traffic in the city is disagreeable. Though the airport is located only 8km from the city, it's going to take you at least half-an-hour to get there (on a good day). Taxis and rideshare services are available, but I would recommend bypassing the traffic jams and taking the train–it's only a 20-minute ride to downtown. You will need an Opal Card to ride, as with all public transport in the city including buses, ferries and light rail.
Where to stay
Staying in the northern end of the CBD (a common acronym we use for Central Business District i.e. downtown) is going to place you central to many of the sights and activities I mention in this post. Somewhere between Hyde Park and Wynyard Station is most ideal. From there you can reach much of the city on foot and will have easy access to trains, light rail, buses and ferries to get you further afield.
Getting around
Use the Transport NSW site to help plan your trip by public transport. As mentioned before, an Opal Card is the key to using public transport, however, depending on traffic it may not be your cheapest nor most convenient option. Uber is abundant and may be worth considering for trips outside the CBD area in non-peak times.
Weather
Sydney is reasonably moderate in climate. Highest rainfall occurs during Autumn and the start of Winter in the months of March through to June. Winter is cool with maximum temperatures that reach the mid-teens in Celcius, and low sixties in Farenheight.
Summer (December-February) is hot and humid, with water temperatures that are much more enticing for swimmers. Spring is less humid and tends to be the driest season of the year.
Events to schedule for (or avoid)
A few yearly events draw more than average crowds and make accommodation more expensive. Depending on your tastes, you may want to time your visit for one of these or stay well away. Check specific dates here.
Sydney International Tennis – January
Sydney Gay & Lesbian Mardi Gras – February-March
Sydney Royal Easter Show – March-April
Vivid Sydney – May-June
Sydney to Hobart Yacht Race – December
New Years Eve – December
Note: Australian school holiday periods see an influx of domestic tourists to Sydney. The major school holidays occur on the week either side of Easter, in June, September and from mid-December to end of January.
Top things to do in Sydney
1. Learn about Sydney's indigenous peoples
DNA studies suggest that Aboriginal peoples of Australia constitute one of the oldest, surviving cultures outside of Africa. There is evidence that they have inhabitated Australia for over 60,000 years! There are a few ways to learn about Aboriginal culture and heritage around Sydney, including:
Note: The Eora Nation is a term that refers to a cluster of indigenous clans that inhabited the broader Sydney metropolitan area leading up to colonisation. The Gamargal, Wanegal and Gadigal are clans within the Eora Nation, that traditionally lived on and around Sydney Harbour.
2. Explore The Rocks
This historic part of Sydney with its heritage architecture, cobblestone roads and Harbour views is a great place to start your trip to Sydney. Here's a few suggestions on things to do in the area:
Enjoy a beer at the Lord Nelson Brewery Hotel, one of Sydney's oldest licensed establishments.
Climb to the top of Observatory Hill for panoramic views including the Sydney Harbour Bridge. This is the perfect spot for a picnic or watching sunset.
Browse the Museum of Contemporary Art, and galleries of Australian artists including our beloved, Ken Done.
Visit The Rocks Market on Saturday and Sunday 10am-5pm is a great time to visit and work in a little souvenir shopping!
3. Climb an icon
The Sydney Harbour Bridge is an icon of both Sydney and broader Australia. Along with the Sydney Opera House and Sydney Tower, it gives the city its distinct skyline. Upon its completion in 1932, this 53,000 tonnes of steel, connecting Milsons Point and Dawes Point on Sydney Harbour, made up the longest single-span steel arch bridge in the world.
Given the Harbour Bridge's prescence in the cityscape, you can experience it without really even trying. Nevertheless, here are a few more options for taking in this incredible, history-making structure:
Take in the Bridge from somewhere you can get a macro view of its broad arc and yet close enough to feel the enormity of its presence. Crowded as it may be at times, standing outside the Sydney Opera House fits the bill perfectly. There are plenty of restaurants to enjoy a coffee or glass of wine while marvelling at the engineered beauty and landmark feature of Sydney's skyline.
Take a ferry ride from Circular Quay to Darling Harbour. The twenty-minute trip will take you right underneath the Bridge for under AUD8 per adult depending on whether you are using an Opal Card. See timetables or use the trip planner here.
Walk over the Sydney Harbour Bridge, there is a pedestrian path all the way across taking you from Dawes Point to Milson's Point. Hang out under the Bridge in Bradfield Park, get your photo in front of Luna Park's smiling entry or find a neighbourhood cafe for a coffee or lunch. If you don't feel like walking all the way back, you can take the train.
Experience this icon of the Sydney skyline with BridgeClimb. The climb will take you up one half of the arch to the summit at 134m above sea level for beautiful panoramic views of Sydney. Then you will climb back down the opposing side of the same half i.e. you won't climb the Bridge from one end to the other. The climb is an unforgettable experience, providing a unique viewpoint of Sydney and the Harbour.
4. Tour the Opera House
The Sydney Opera House is a World Heritage-Listed, architectural masterpiece completed in 1973. The Modernist opera house was designed by Danish architect Jørn Utzon, and its instantly recognisable design was inspired by the billowing sails of boats on Sydney Harbour. Learn more about its design, challenging construction and experience the Opera House inside and out with a knowledgeable guide.
Alternatively, take in a performance. The Sydney Opera House is home to cultural institutions such as the Australian Chamber Orchestra, Sydney Symphony Orchestra, Opera Australia, Sydney Theatre Co and The Australian Ballet.
Note: The bars along The Collonade on the west-facing side of the Opera House are a great place for a sunset drink.
5. Saunter the gardens
For great photo opportunities of Sydney Harbour including its famed Bridge and Opera House, surrounded by native Australian vegetation, take a long walk in the Royal Botanic Gardens. Make sure you go all the way out to Mrs Macquarie's Chairs for photogenic panoramas.
Note: Wherever you go in Sydney, make sure you use sun protection when outdoors. In Australia we say "Slip, Slop, Slap" which is short for "Slip on a (sleeved) shirt, slop on some sunscreen and slap on a hat".
6. Go cruising on Sydney Harbour
One of my favourite ways to see Sydney is by grabbing a ferry timetable and taking a self-guided tour of the Harbour. From Circular Quay you can experience the length and breadth of this stunning city, from bay to beach. With more than 240-km (150-mi) of coast to explore, just within the Harbour, let me suggest a few highlights to get you started:
Cruise out to Watsons Bay and along the way you'll enjoy scenic views as you stop in at Garden Island, Darling Point, Double Bay and Rose Bay. On arrival, dine at historic Doyles which first opened in 1885 or have afternoon tea at Dunbar House.
Jump on a ferry to Cockatoo Island, the largest island in Sydney Harbour. There you can take a historical walking tour of the UNESCO World Heritage Listed convict site or journey self-guided through different aspects of the Island. Pack a picnic/bbq or dine at the Island's cafe. For a truly unique experience, you might even spend the night.
Take the ferry to Manly and cross the narrow isthmus to Manly Beach. Enjoy the local food scene or take a short hike to beautiful Shelly Beach and Shelly Headland Upper Lookout. For a longer trek, visit North Head with expansive vistas over the Harbour where it meets the Pacific Ocean.
7. Get the lie of the land
Take to the top of the Sydney Tower, which is Australia's version of the Seattle Space Needle, Toronto's CN Tower or Berlin's Fernsehturm. Get 360-degree views from 250-m (82-ft) above the Sydney CBD at the observation deck – not one for those who suffer vertigo. If you want to take it up a notch, go outside on a Skywalk.  The Tower also houses a revolving restaurant, bar and buffet, none of which I have any personally experienced.
8. Talk to the animals
Get all your burning Australian wildlife questions, like "who would win a fight between a shark and a crocodile?" answered at Taronga Zoo. Ok, maybe not that exact question. However, Taronga Zoo and the SEA LIFE Sydney Aquarium are great places to get acquainted with Aussie creatures great and small. The quickest way to get to the Zoo from the Sydney City is by ferry. The Aquarium is a short walk from downtown and Darling Harbour.
9. Wander the rocky coastline
Take to the coastal walking trail and experience Sydney's scenic cliffs and sandy beaches. Every time I return to Sydney the path has extended to another beach, so you are spoilt with choice on places to start and end. My favourite section is Bondi Beach to Coogee Beach, a stretch of 6km (3.5mi) that's great for working up an appetite before eating your heart out at a beachside café.
If you're visiting in Autumn, you may spot humpback whales as they migrate northward up the coastline to warmer waters. Check out other coastal walk options on the comprehensive website, Sydney Coast Walks.
10. Experience history
British navigator and cartographer, Captain James Cook, charted Australia's east coast aboard the HMB Endeavour in 1770. A full-size replica of the ship was built in Australia over five years from 1988. Though the Endeavour encore does sail, it is often docked at the Australian National Maritime Museum ready for your visit. See visitor information here.
You can learn more about Australia's convict past at the World Heritage-listed Hyde Park Barracks or the aforementioned Cockatoo Island.
11. Be a sporting spectator
Sport has an undeniable role in Australian culture. Choose from a selection of football codes: Rugby Union, Rugby League and AFL (Australian Rules Football) in the winter months. Through summer you can bake out in the sun while watching a cricket match or game of soccer (hint: try for a night match). Check here for dates.
On Boxing Day each year (the day after Christmas), the Sydney to Hobart Yacht Race begins in the Harbour and is quite the spectacle, whether you're a windjammer or landlubber.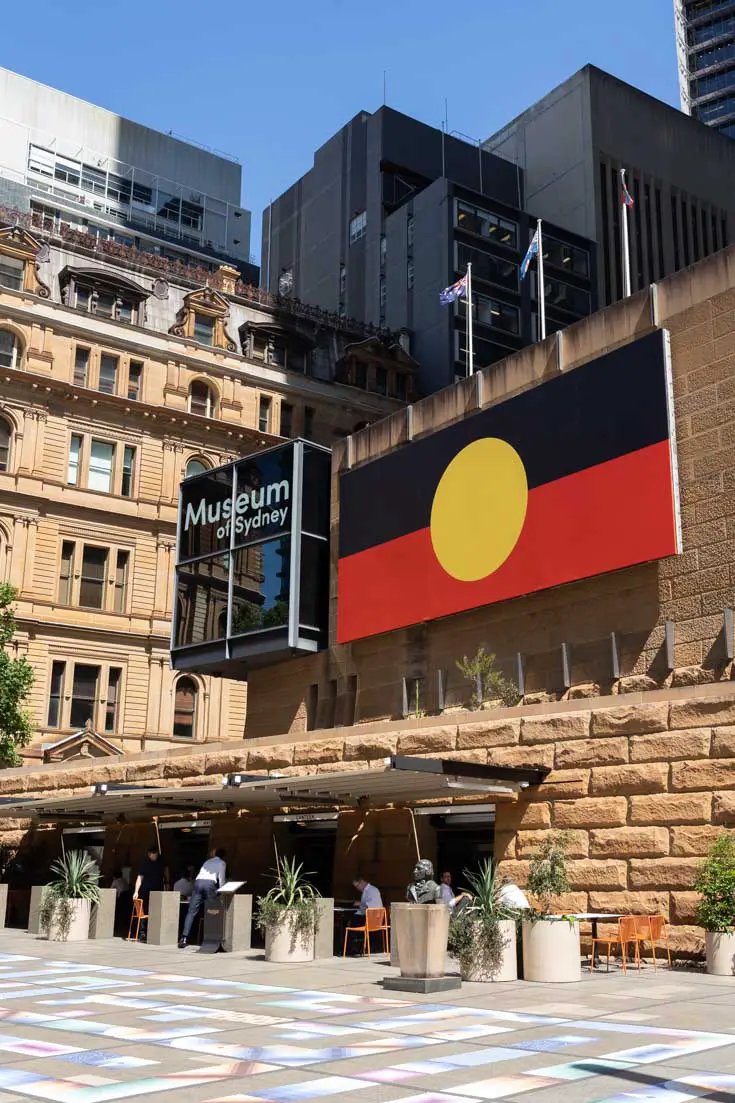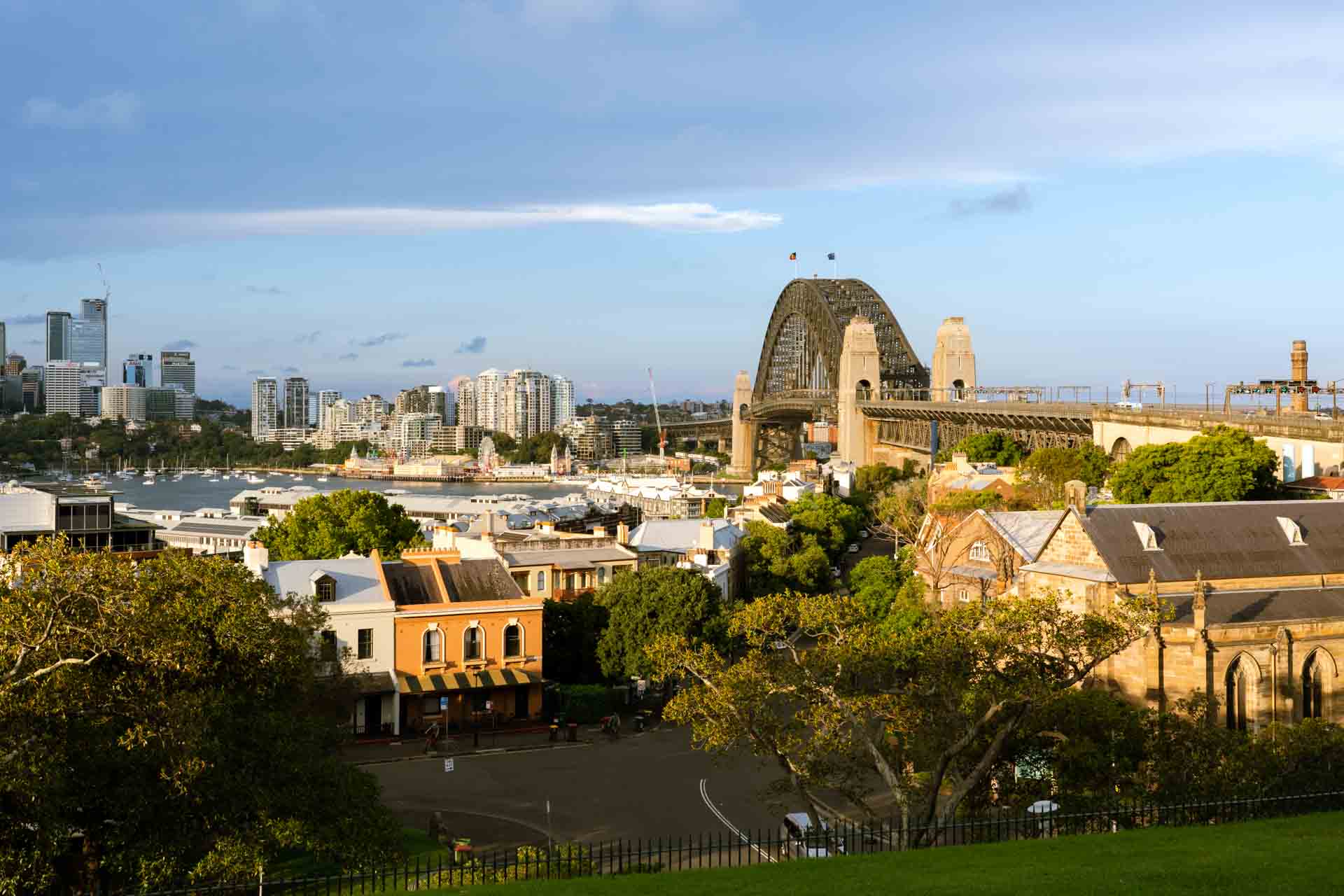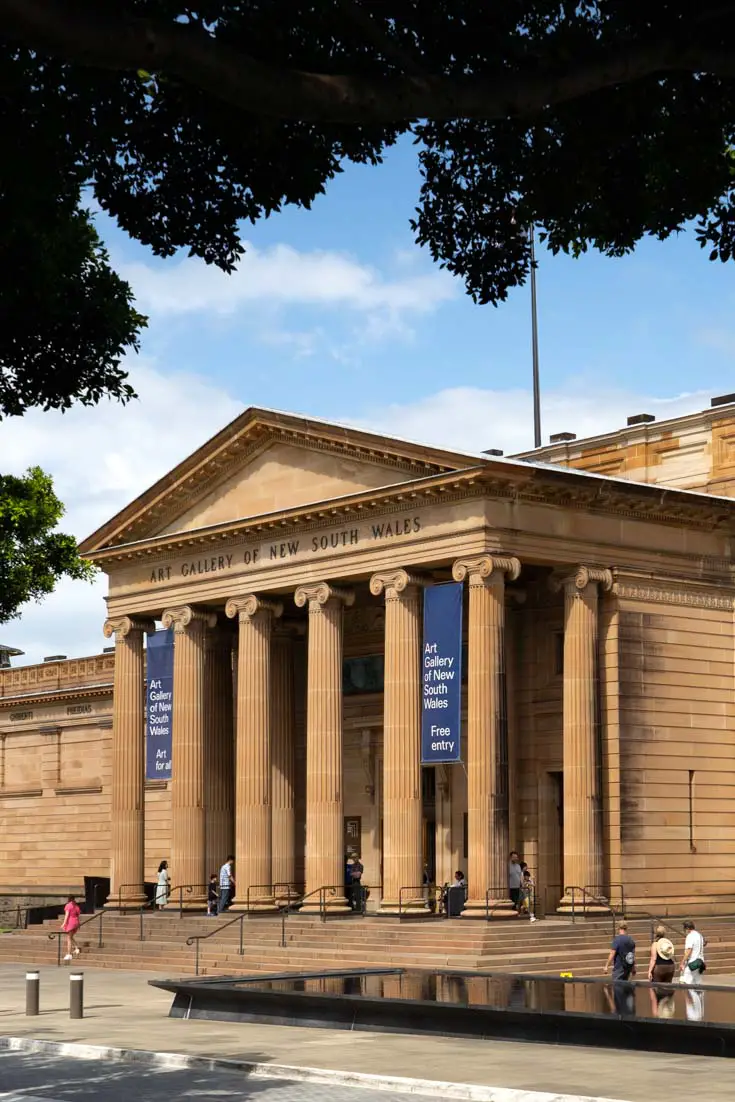 Places to visit near Sydney – day trips and overnighters
There are a selection of attractions accessible as day trips or overnight stays from Sydney such as:
Three-hours drive southwest of Sydney lies the capital of Australia, Canberra. Here you will find our National Museum, National Gallery, Parliament Houses old and new, Australian War Memorial and National Botanic Garden. Just don't go in winter.
A three-hour drive north of Sydney is the Hunter Valley, one of Australia's premier wine regions. Take a road trip, bus tour or train, and eat and drink to your heart's content. Some would call this a day trip, but I recommend staying the night especially if you are going to be wine tasting.
Explore Royal National Park, which is the world's third National Park after Bogd Khan Uul in Mongolia and Yellowstone in the USA. Here you can mountain bike, hike, kayak or swim the gorgeous Aussie wilderness.
Ku-Ring-Gai Chase National Park is another option for those who love the outdoors and being active. The Park covers 15,000 hectares that range from rainforest to mangroves, rocky cliffs to beaches. Pack a picnic and hike one of these great trails.
Two-hours drive west is the Blue Mountains, a World Heritage designated area with 140km of walking trails through eucalypt forests, with sandstone rock formations and gorges.
Don't miss my recommendations on foods to try while in Australia, and this packing list for summer Downunder.
Peace, love & inspiring travel,
Madam ZoZo
Pin this post for later…