Grand, theatrical and oh so OTT—the baroque era was seeded in 16th century Rome with the Catholic Church wanting to parade power and wealth in response to the Protestant Reformation. No decorative detail was spared in the construction of elaborate churches, setting forth new trends in art and architecture.  Baroque was all about making a statement and inspiring awe – and so it did. So how do you know if you've come across baroque architecture in your travels? Here is a 101 on basics of baroque and the era of ostentatious design.
Baroque beginnings – a brief history
The Catholic Church was a little slow to respond to the Protestant Reformation. With all that fandangle technology like the printing press, Martin Luther and co. were able to distribute the Bible to locals in their own languages, diminishing reliance on the church to disseminate and manipulate the word of god. When they finally created the Counter-Reformation, the Catholic Church was eager to remind everyone who was the biggest and most badass religion in Europe and beyond.
Around this time the Jesuit order was formed and their new churches were some of the first to sport the new Italian baroque style. The Jesuits established schools in Europe and sent missionaries throughout the world, with baroque architecture following hot on their heels. With each new destination, a little localization was performed, creating unique offshoots of the style, such as adaptations to earthquake-proof buildings in the Philippines and Guatemala. Baroque was not for common folk, it was for churches and palaces, wielded by people of means and power to create statements.
What's in a name? The meaning of baroque
"Baroque" is a French word meaning irregularly or elaborately shaped pearl, it is comparable to the Portuguese word "barroco" with the same meaning. Hence something complicated or elaborate can be called baroque, and baroque era style certainly favoured detailed complexity. If like me, you are confused over the pronunciation of "baroque", it seems that "ba-rock" is the preferred British English diction and "ba-roke" the American English.
Characteristics of baroque architecture
Before baroque broke there was the Renaissance period, in which simple, rational geometry and flat surfaces with classical elements were à la mode. Symmetry, proportion and the orderly arrangement of architectural features were in. Then baroque rebelled with exaggerated proportions and flamboyant application of relief sculpture, blind arches, statues and columns. Decorative elements were repeated and massed together to create focal points.
Baroque architects created drama by playing with light contrast using elements such as alcoves for shade and cupolas (windowed domes) for light.
Dynamic designs incorporated oval shapes, waved walls and helical columns (called Solomonic columns) that suggested movement.
Baroque interiors had richly coloured ceilings in vibrant colours. Stucco, marble and gilding were employed to create opulent surface treatments.
Optical illusions to elongate, distort and create a sense of space were conceived with vaulted ceilings, trompe l'oeil (a three-dimensional art technique), and colossal multi-story columns.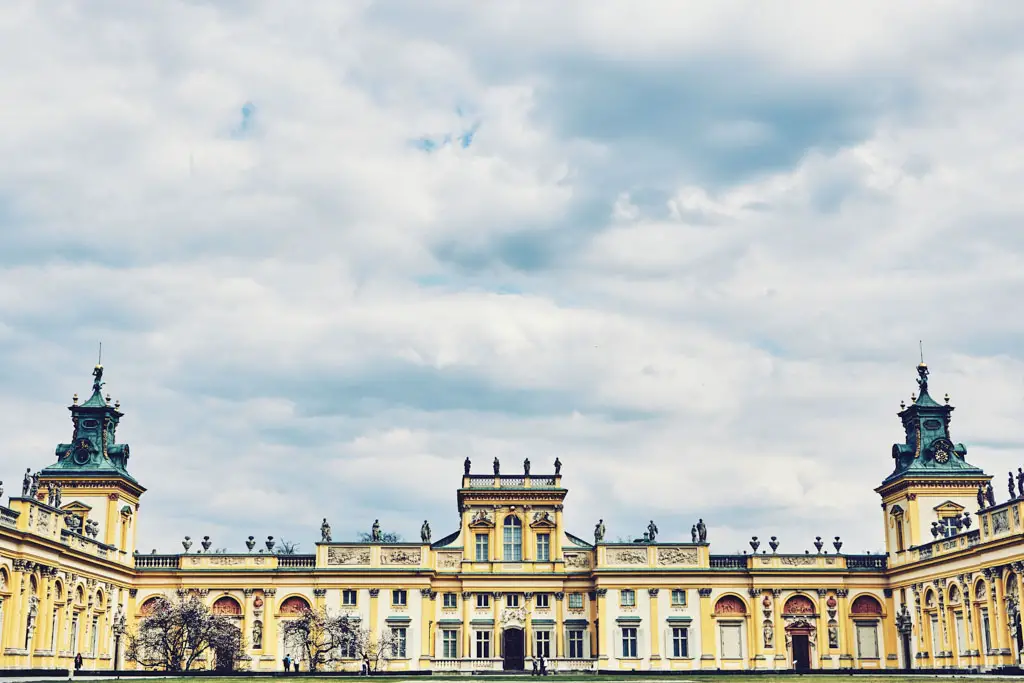 Baroque versus rococo
Rococo was born in France out of the late baroque period. Rococo, from the French word "rocaille" which refers to shell-covered rock, cast off the darker drama of baroque and evolved into a more playful, frivolous style. Pastel colours with luxurious use of gold, asymmetrical decoration and motifs from nature were fashionable. Curved forms and elaborate embellishment continued to be popular.  Though the French invented it, rococo architecture is considered to have hit its high notes in Austria and southern Germany, particularly in the design of churches.
Architects of the era
There are three key names in the baroque era: Maderno, Bernini and Borromini. Carlo Maderno (1556 – 1629), oversaw early Baroque additions to St. Peter's Basilica in Rome.
Gian Lorenzo Bernini (1598-1680) is best known for designing the baldachin (canopy) over St Peter's tomb in St Peter's Basilica, that stands four-stories high. He is also famous for conceiving the sweeping colonnades of St Peter's Square and Saint Andrew's on Quirinal (Sant'Andrea al Quirinale), a small church.
Francesco Borromini, Bernini's main competitor, was all about the curved wall. He designed Saint Charles at the Four Fountains (San Carlo alle Quarttro Fontane) which has a complex floorplan: part cross, part oval. This creates wavy walls of alternating convex and concave curves.
Baroque buildings of note
Here are 27 significant examples of baroque architecture in and around Europe for your architectural bucket list. The architects' names are noted in parentheses where possible.
Italy
1. Church of the Gesù, Rome (Vignola and Della Porta)
2. Church of Santa Susanna, Rome (Maderno)
3. Sant'Andrea al Quirinale, Rome (Bernini)
4. Church of San Carlo alle Quattro Fontane, Rome (Borromini)
5. Sant'Ivo alla Sapienza, Rome(Borromini)
Vatican City
6. Saint Peter's Basilica (architects include Maderno, Bernini and Fontana)
7. Saint Peter's Square (Bernini)
France
8. Palace of Versailles (architects included Le Roy, Le Vau, Hardouin-Mansart and Gabriel)
9. Church of St-Gervais-et-St-Protais, Paris (De Brosse)
10. Church of Saint-Paul-Saint-Louis, Paris (Martellange and Derand)
11. Church of Saint-Roch, Paris (Jacques Lemercier)
12. Les Invalides, Paris (Hardouin-Mansart)
13. Château de Maisons near Paris (Mansart)
Belgium
14. Church of St. Micheal, Leuven (Hesius)
England
15. St Paul's Cathedral, London (Wren)
Germany
16. Charlottenburg Palace, Berlin (Nering)
Austria
17. Karlskirche, Vienna (Fischer and Fischer)
18. Schönbrunn Palace, Vienna (Fisher and Pacassi)
Czechia
19. Church of St Nicholas, Prague(Dientzenhofer)
Poland
20. Wilanów Palace, Warsaw (Locci)
Ukraine
21. Nicholas Cathedral, Nizhyn
22. Michael's Golden-Domed Monastery, Kiev (Hryhorovych-Barskyi)
Russia
23. Smolny Convent, Saint Petersburg (Rastrelli)
24. Winter Palace, Saint Petersburg (include Rastrelli)
Spain
25. University of Valladolid, Castile and Leon (Carmelite)
26. Royal Palace of La Granja, San Ildefonso (Ardemans)
Malta
27. Saint Paul's Cathedral, Mdina (Gafá)
Go on now… share your newfound wisdom with another cultural traveller. If you want more architecture 101 see the Buddhist Architecture and Classical Architecture series.
Peace, love & inspiring travel,
Madam ZoZo