This is the story of a rubber magnate, his family and his home – a custom-designed and built Tudor revival mansion in Northeast Ohio. The country manor in question became a U.S. National Historic Landmark and the 6th largest historic home, open to the public in America. I love to tour historic and iconic homes, especially one as well preserved and curated as this one. The impeccable condition and impressive archives of this particular property make it a stand-out.
History
You may have never heard of Frank Seiberling, but you're almost sure to have heard of the Goodyear Tire & Rubber Company, which he co-founded in 1898. Seiberling was Ohio born to German-American parents and was working for his father's company when it went bankrupt in the economic depression of the 1890s. Forty years of age with a family to support and no job, Seiberling bought an old factory and started selling rubber items. He named his company after Charles Goodyear, who had discovered the process of rubber vulcanization. The business was a success and helped put Akron, Ohio on the map (a long time before Devo released "Whip It" or Le Bron James held a basketball).
With the spoils of his successful business, Frank and wife Gertrude set about building a family home. The result was a Tudor-revival style country manor named Stan Hywet Hall. The Seiberling family inhabited the home for forty years, but when Frank and Gertrude had both passed away, none of their children wanted the home. Upkeep and taxes on the property cost a pretty penny and the Seiberling patriarch had generously donated much of his riches in his declining years. Stan Hywet had far fewer employees than in its heyday and the Tudor mansion was beginning to get a little worse for wear.
Fortunately, the children remembered the motto carved in stone above the manor's front door "nom nobis solum"—latin for "not for us alone." The Seiberling descendants created a not-for-profit fund that would enable preservation of the property by allowing the home to become accessible as a public museum.
A Tudor revival mansion
Prior to building their family home, Frank and Gertrude Seiberling travelled to England with their architect, Charles S. Schneider, to gather inspiration from stately country manors. They favoured Tudor style of 15th through 16th century England and set about designing their new abode. Stan Hywet, from the old English meaning "stone quarry" was constructed between 1912-1915.
The Seiberlings paid close attention to the details of their home, wanting to recreate the Tudor period of England with as much historical accuracy as they could muster. However, Stan Hywet Hall was a hidden juxtaposition of history and cutting-edge. Behind the 15th century tapestries and decorative wall carvings, the home was fitted with cleverly disguised mod-cons including electricity, telephones, intercom system, ice by wire (an early Fridgidaire refrigeration device) and central heating. A perfect example is the twenty-three fireplaces that were to give the impression the house was heated by traditional methods, whilst boilers in the basement were really doing the brunt of the work providing the home with ducted heat.
One of the most unique and impressive aspects of the property is that even today, over ninety percent of the furnishings are original. Unlike many historical homes of a similar nature, Stan Hywet Hall did not leave family hands and never underwent major alterations. It stands true to itself and its residents more than a century after its completion. The archives are full of artwork, textiles, décor and personal items including clothing, enabling curators to provide an authentic look into the Seiberling family's world.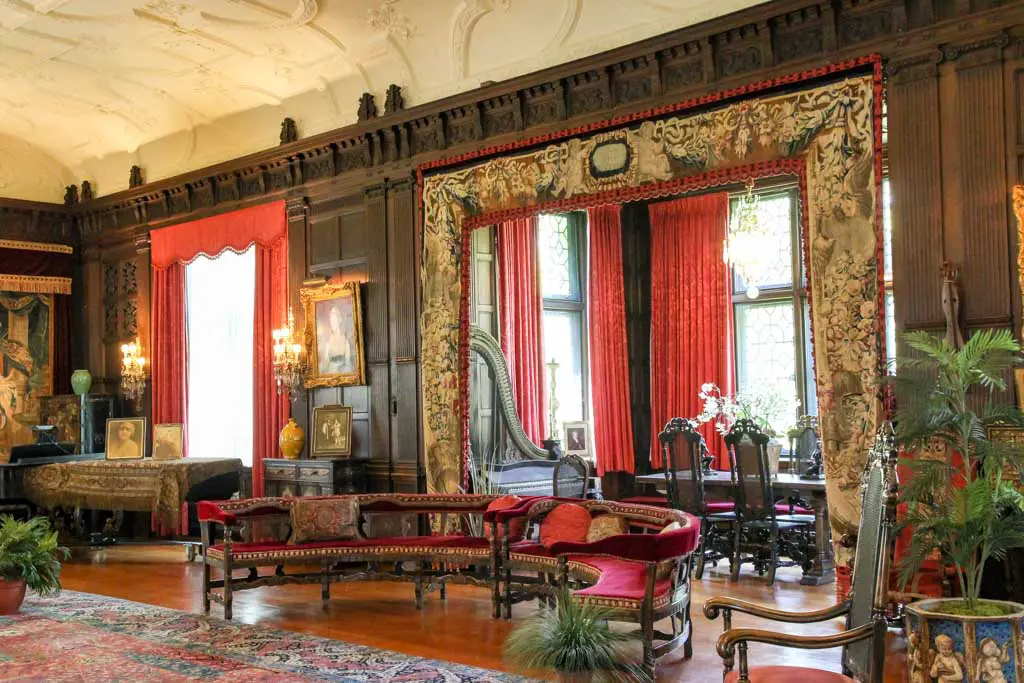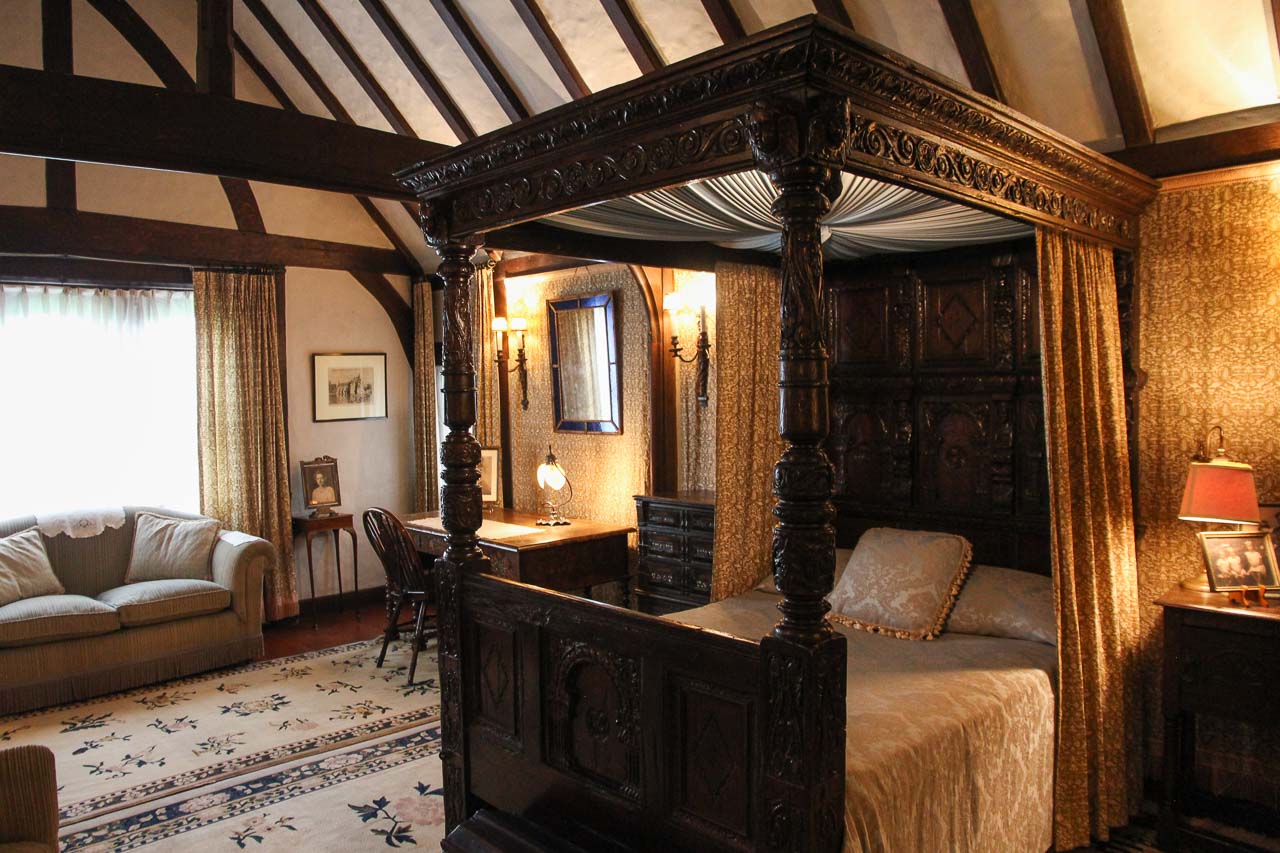 Visiting Stan Hywet Hall
Visitors to the historic country manor are in good company. Among many notable guests who visited Stan Hywet Hall during Frank Seiberling's time were U.S. President Taft, Helen Keller with her companion Annie Sullivan, and the Von Trapp family.
There are a number of different tours offered, that highlight different aspects of the home and grounds. In fact, Stan Hywet Hall was voted number one in USAToday Reader's Choice awards in the category of Best Historic Home Tour. I can personally attest to the excellence of the tours offered and the welcoming, passionate staff at Stan Hywet.
Moments inside the front door of the mansion you quickly get the sense that every nook and cranny has a tale to tell. It is the kind of place you could return to again and again, and still learn something new, or even just watch the seasonal changes of the gorgeous grounds.
The Seiberling legacy is not just a stately country manor but the embodiment of local history. The Tudor revival mansion is a great day out filled with interesting architecture, treasure-filled interiors, glorious gardens and historic tales. It is also a reminder that success is not for an individual alone, and when shared can impact an entire community for generations to come.
For more inspiring things to do in Northeast Ohio, see my list of favourites here.
Peace, love and inspiring travel,
Madam ZoZo