Explore Northeast Ohio with these fun things to do in Cleveland and beyond. Whether you're on a city break or looking for a country escape, you can have it all within a day trip from Cleveland.[vc_row][vc_column][vc_column_text]
Explore Stan Hywet Hall & Gardens
The Tudor-revival mansion designed and built for Goodyear Tire & Rubber Company co-founder Frank Seiberling is an impressive living museum. For more on the country manor, see the post Not For Us Alone – A Visit to Stan Hywet Hall & Gardens in Northeast Ohio.
Best time: Year round. See the seasonal events calendar here.
Journey the Cuyahoga Valley Rail
The Cuyahoga Valley Scenic Rail journey is a relaxed way to observe the local countryside and seasonal changes throughout Northeast Ohio. The diesel-electric and steam-powered locomotives run between Independence and Akron with various stops in between. If you're feeling energetic, cycle the Ohio & Erie Canal Towpath Trail and make use of the Bike Aboard! train for your return journey.
Best time: Year-round. The train runs year-round and offers seasonal events onboard including murder mystery nights, cocktails and more. The Scenic Rail is a great way to see the National Park through winter in warmth and comfort.
Drive the Ashtabula County Covered Bridge Trails
Chasing the romantic covered bridges of Ashtabula County makes for a lovely Sunday drive. Two trails link bridges across the county which include the world's longest and shortest covered bridges. Autumn's coloured foliage creates a particularly beautiful backdrop to the bridges. Hop on over to The Covered Bridges of Ashtabula County for a pictorial of my autumnal drive and links to helpful resources.
Best time: Spring through fall. We love the peak of autumn colour best!
Visit the Rock & Roll Hall of Fame
The Rock & Roll Hall of Fame provides a comprehensive history of rock that no music fan should miss. The Museum is housed in a glass double-pyramid with an abstract tower, designed by architect, I.M. Pei who also designed the Louvre. It contains everything from Beyonce's stage costumes to large-scale props from U2's Zoo TV tour.  Music fans are likely to spend an entire day soaking in the exhibits.
Best time: Year-round.
Go Goodyear Blimp spotting around Wingfoot Lake State Park
This is one for all you aviation enthusiasts! There is a viewing area at Goodyear Airship Operations however the nearby Wingfoot Lake State Park provides picnic facilities and a children's playground where you can enjoy the entire day, blimp or no blimp. Check the Blimp schedule for details.
Important Note: If you put "Goodyear Blimp Hangar" into Google Maps, it's going to take you to the formerly Goodyear owned and operated airdock, now a Lockheed Martin facility. The correct address for the current hangar is 841 Wingfoot Lake Rd, Mogadore, OH 44260. There are no public tours of the facility, but there is a pullout on Wingfoot Lake Road as you approach the airdock which is close as you can get to seeing the Blimps on the ground.
Best time: Spring through fall on fine days or when the cloud isn't too low for the Blimps to fly.
Peruse the Cleveland Museum of Art
The Cleveland Museum of Art houses a world-class collection including Asian, European, African, Islamic and North American art. The gallery spans drawing, print, photography, textiles, painting and sculpture, along with decorative art and design. Due to the great generosity of its donors, general admission to the Museum's permanent collections is FREE! There may be a charge for entry to temporary exhibitions.
Best time: Year-round.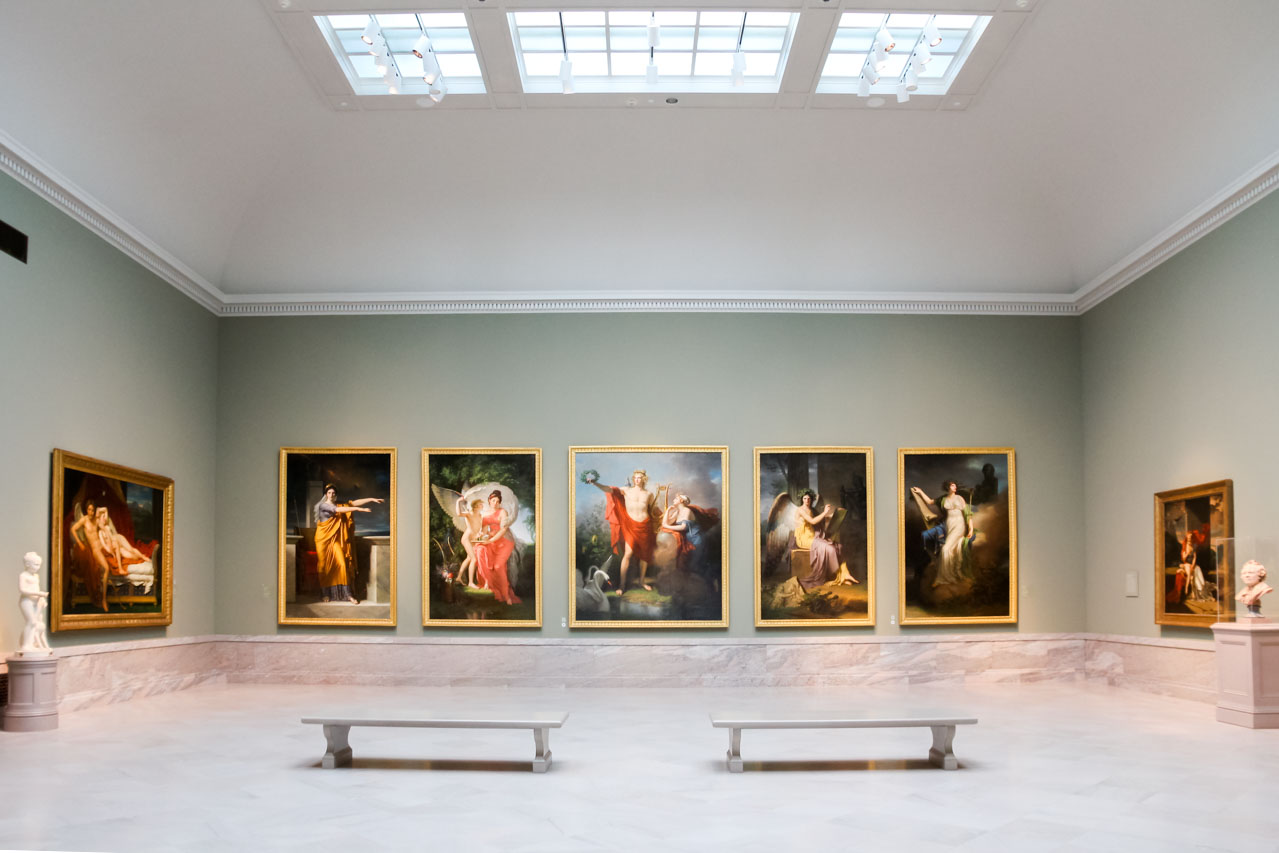 Hike the Metroparks
Cuyahoga County alone possesses more than 23,000 acres of reservations that include 300 miles of walking trails, golf courses, lakefront parks and a zoo. Not to mention Cuyahoga Valley National Park, which lies mostly within Summit County and is the only National Park in Ohio. You can't go too far without finding a great place to hike, canoe, snowshoe, cross-country ski, horseback ride, picnic and swim.
Tip: Our favourite spots in Cuyahoga Valley National Park include the township of Peninsula with its old Lake Erie locks, Kendall Lake, Everett Road Covered Bridge and Ledges. Other great Metro Parks in the region include Gorge Metro Park and Cascade Valley Metro Park.
Best time: Year-round and autumn is particularly beautiful with the fall foliage.
Experience Amish culture
Ohio probably isn't the place you think of when you're looking for a new cultural experience. However, did you know the Amish community in the northeast of the State is the largest in the world (sorry Pennsylvania). I for one am fascinated by the unique lifestyle of the Amish and appreciate their slow lifestyle, fresh food, beautiful quilts and hand-crafted furniture. Tour a traditional Amish home and barn, and take a buggy ride to get as close as possible to experiencing Amish life.
Additionally, Amish Country lays claim to supposedly the world's biggest Cuckoo Clock in the "Little Switzerland" of Ohio – Sugarcreek. Along with great antique shopping, and for all you turophiles (cheese lovers), there are several cheeseries offering generous tastings and a look into the cheese-making process. Read more on spending a day in Amish Country here.
Best time: Late spring through early fall is a great time to visit Amish Country, Ohio.
Be entertained at Playhouse Square
Did you know Cleveland is home to America's largest performing arts centre outside New York? Playhouse Square is the place to enjoy Broadway shows, concerts, dance, comedy and theatre.
Best time: Year round.
Float the Cuyahoga River
Our absolute favourite things to do in Northeast Ohio during the summer months is a leisurely float down the Cuyahoga River. The River that is infamous for being so polluted that it caught on fire more than once, has now been nurtured back to a reasonably healthy waterway. Rent a tube and get a ride to the starting point from Float the River, or BYO tube and float from Brust Park in Munroe Falls all the way to River Front Park in Cuyahoga Falls.
Best time: Early summer when the weather is hot and the River has plenty of water from spring rain. As the water went down towards the end of the season our float was hitting the bottom and got a hole in it.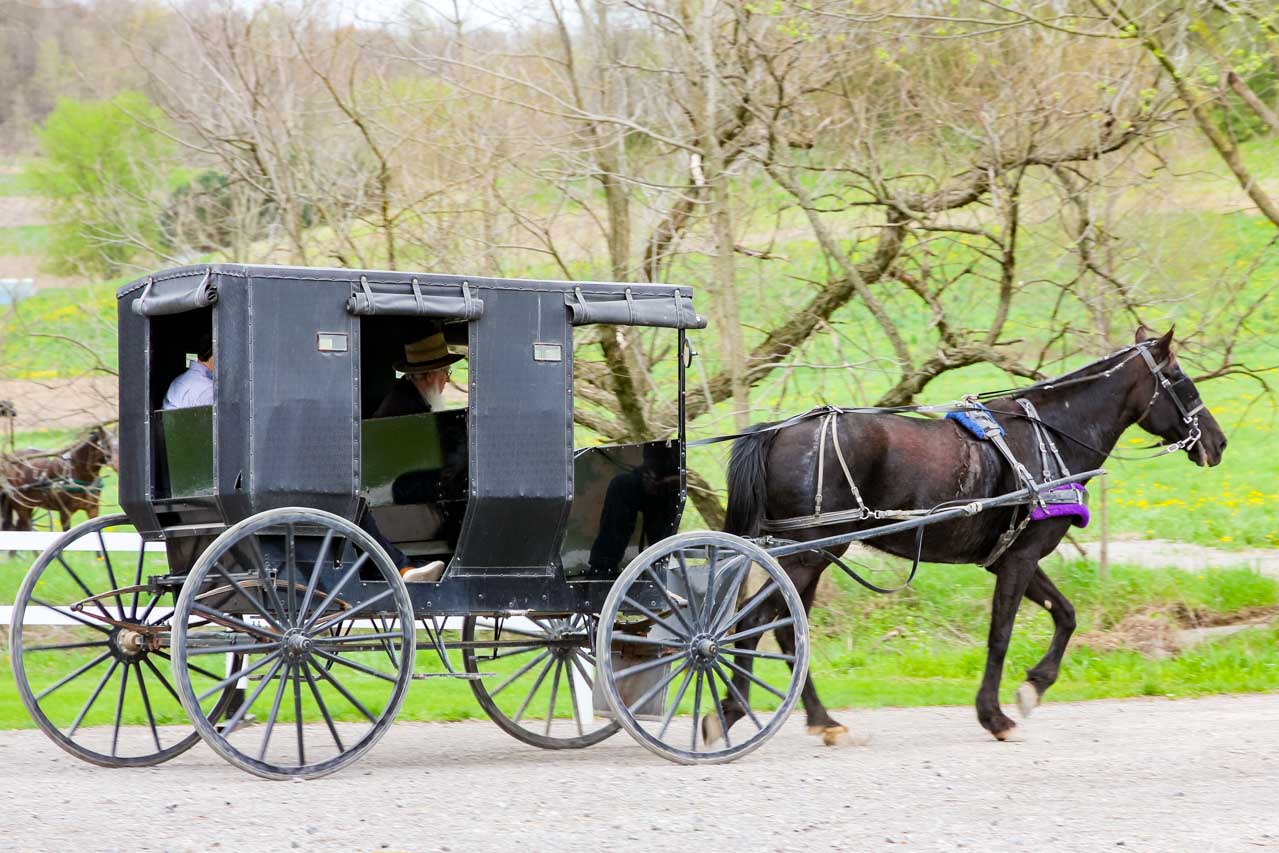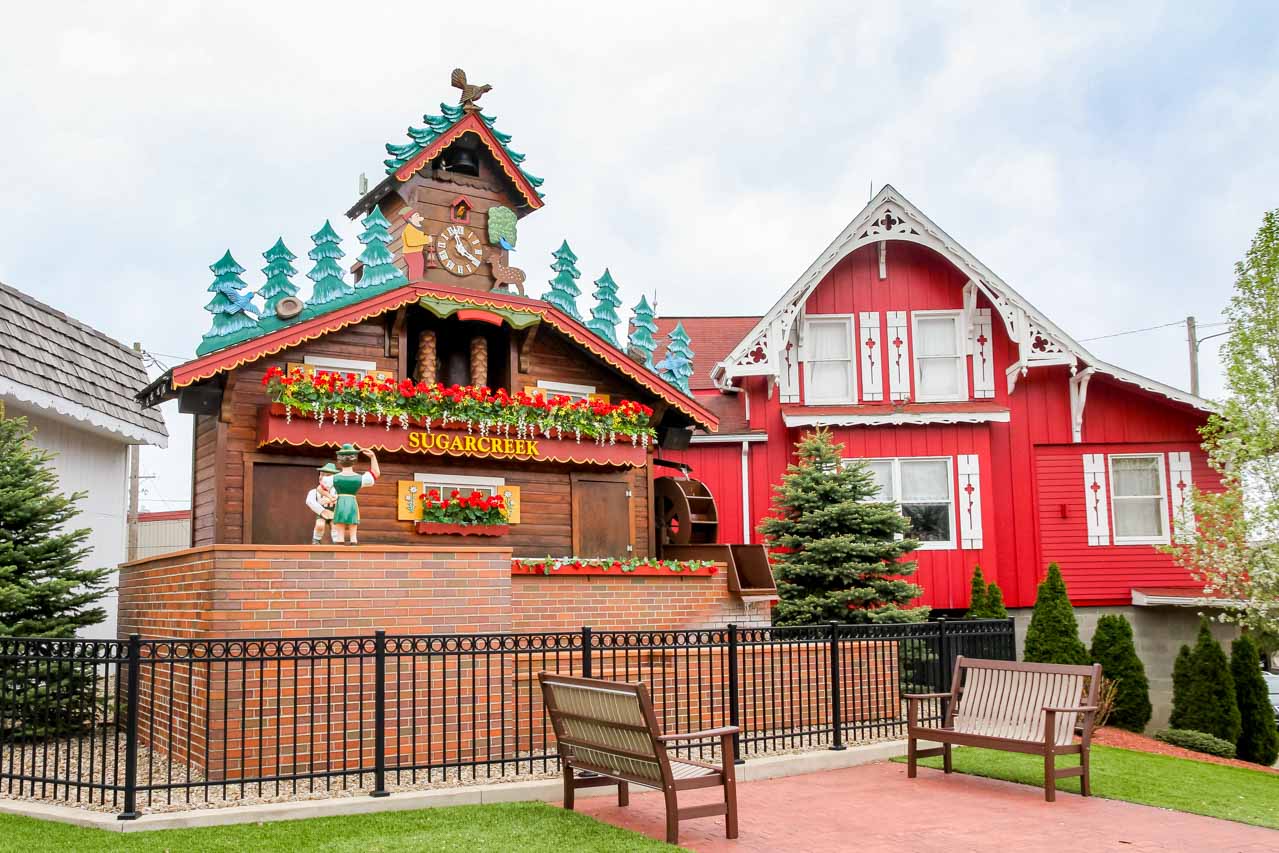 Visit historic Coast Guard Station #219
Another great place to enjoy the beauty of Lake Erie is at the National Historic Landmark known as Coast Guard Station #219. This boat-like, Streamline Moderne complex was built in 1940 and after years of neglect was given a major facelift completed in 2018. The revived Station is a great place to take a walk along the mouth of the Cuyahoga River and is the venue for the annual Burning River Fest.
You can reach Coast Guard Station #219 on foot via Wendy Park. Eventually, the Cleveland Foundation Centennial Trail–a walking/cycle path– will link the site all the way through to the northern end of the Ohio and Erie Canal Towpath Trail.
Best time: Late spring through early fall.
Eat at West Side Market
West Side Market opened in Cleveland in late 1912 and is the city's oldest, continuously operated market. The building features a beautiful Guastavino tile-lined, vaulted ceiling and houses some real culinary delights. The Market also anchors a strip of restaurants and cafes along W 25th St, one of the best places to find a good feed in Cleveland.
Best time: Year round.
Go on a "Cleveland" sign hunt
There are five "Cleveland" signs around the city (plus one at Cleveland Airport) – can you find them all? Hint: The places mentioned in this post will take you very close to most of them.
Best time: Year-round. Though the signs are outdoors, so ensure you dress warmly in fall through winter.
Pose for a photo with the world's largest rubber stamp
The 15 metre (49 foot) "Free Stamp" sculpture claims the title of "world's largest rubber stamp". It was created by sculptors Claes Oldenburg and Coosje van Bruggen for Standard Oil of Ohio. Unfortunately, the commissioned artwork was rejected by British Petroleum (BP) who took over the company before it could be installed. The sculpture sat in a warehouse for 6 years before it was given a permanent home in Willard Park. The word "free" is a reference to the Civil War and the freeing of slaves. It was selected because the original position was to be opposite the Soldiers' and Sailors' Monument of Cleveland.
Best time: Year-round.
Have you tried any of these things to do in Northeast Ohio? Let us know in the comments, and no matter where you are in the world or how far you travel, don't forget to explore locally.
Peace, love & inspiring travel,
Madam ZoZo