Holmes County, Ohio is home to one of the largest Amish settlements in the world with more than 42,000 community members (as of a 2010 census). and is less than 2-hours drive south of Cleveland. Furthermore, the settlement encompasses a diverse group of Amish people of varying orders, plus their Anabaptist cousins, the Mennonites. Explore a different culture, while enjoying the bucolic setting of Northeast Ohio with a day trip to Amish Country.
Things to do in Amish Country, Ohio
Best places to eat
Best places to shop
The major towns of Millersburg, Berlin, Walnut Creek and Sugar Creek are the hubs of daily life and shopping.
Scour the antique stores for vintage treasures, such as Berlin Village Antique Mall.
Shop for handmade quilts, woven baskets and beautifully crafted wooden furniture made by the Amish, such as Helping Hands Quilt Shop.
Find beautiful Amish woven baskets at Amish Wares in Berlin and Lehman's Hardware out in Dalton among other places you'll find along the way. I photographed the ones below at Village Treasures in Berlin. You won't find it on Google Maps, its located in between Amish Country Soap Shop and Helping Hands Quilts.
Speaking of Helping Hands, this is one of the best places in Amish Country to shop for quilting supplies as well as Amish-made quilts.
Best places to sight-see in Ohio Amish Country
People-watching in the above mentioned major centers.
Drive the backroads to see the Amish at work on their farms or on an outing in their buggies.
Visit the Amish & Mennonite Heritage Center in Berlin to learn more about Amish culture and view the Behalt Cyclorama, a mural depicting Amish and Mennonite history.
See the world's largest cuckoo clock in Sugarcreek, the Little Switzerland of Ohio.
Tour an Amish home, or at least the closest thing to a real Amish home that you are likely to be invited to see. We had a great experience at Yoder's Amish Home in Walnut Creek, including a buggy ride.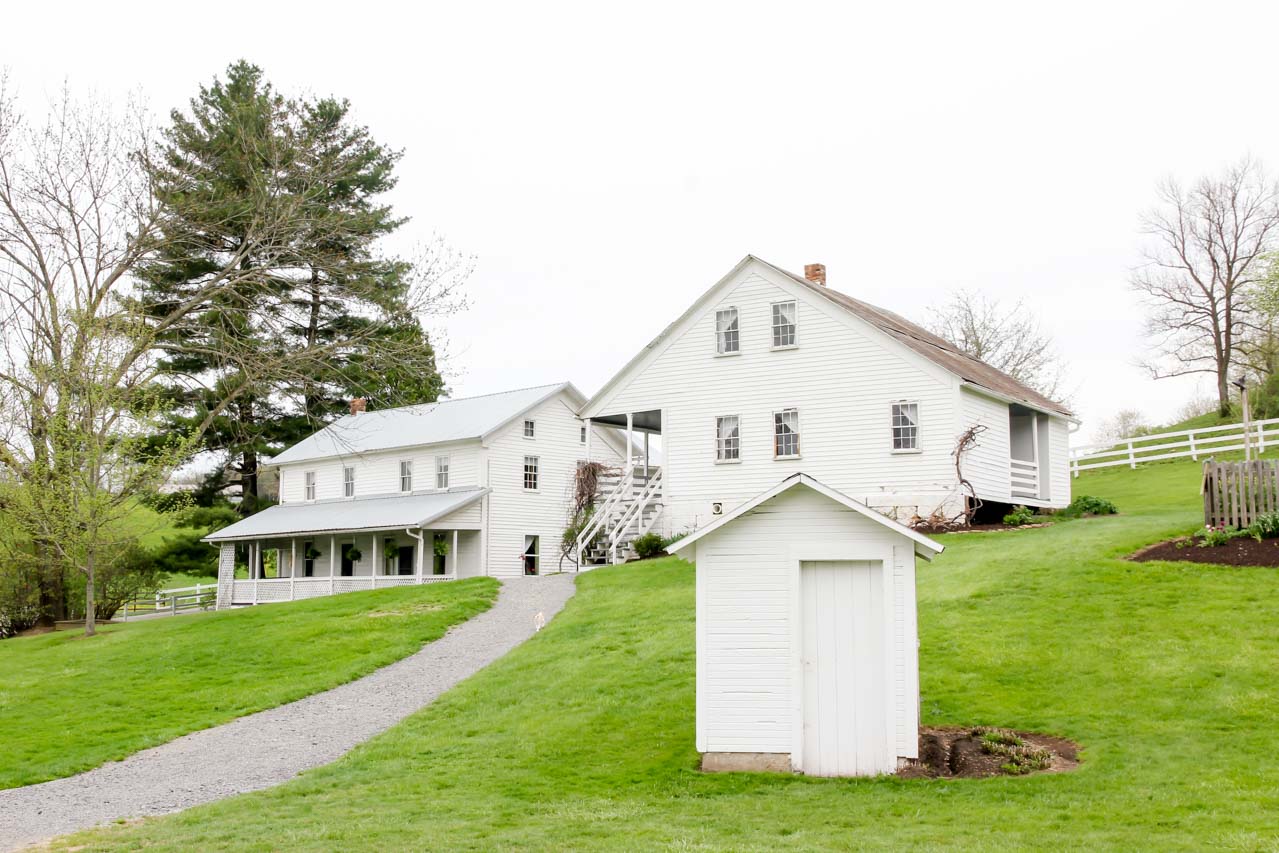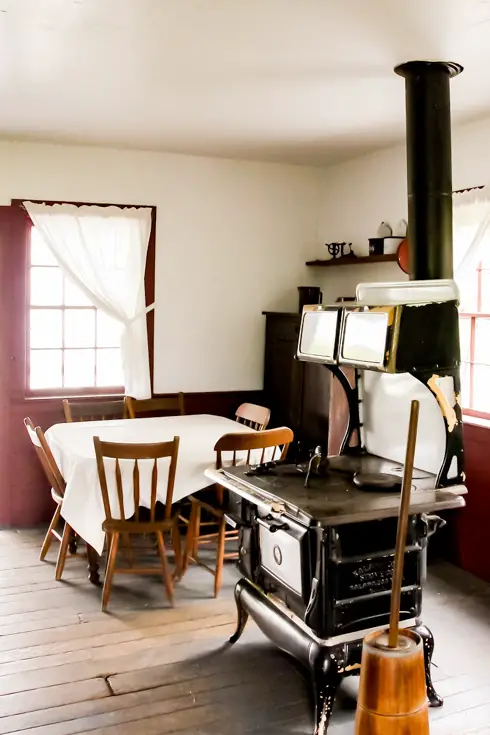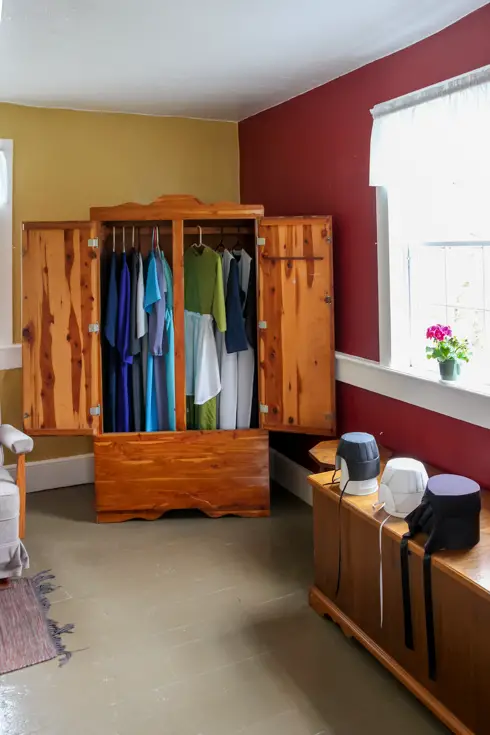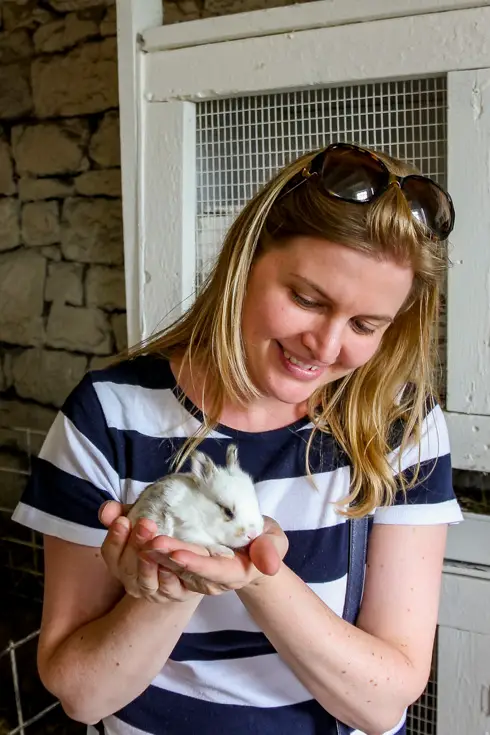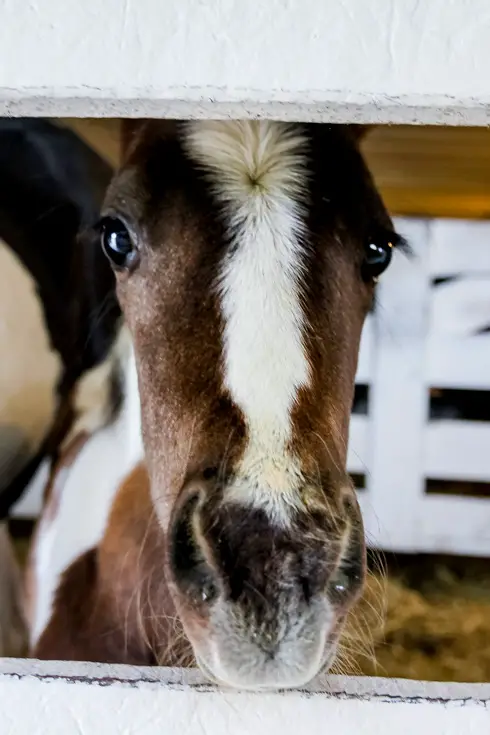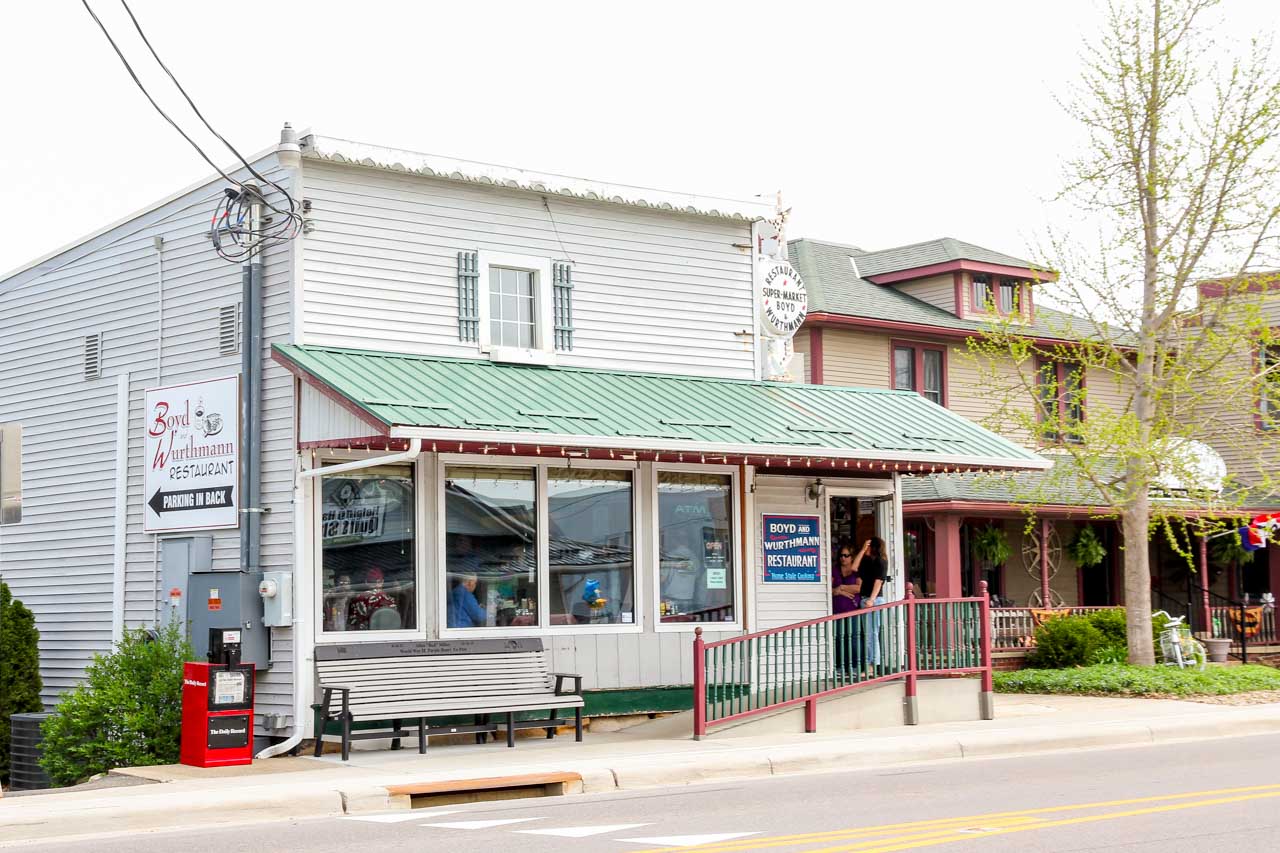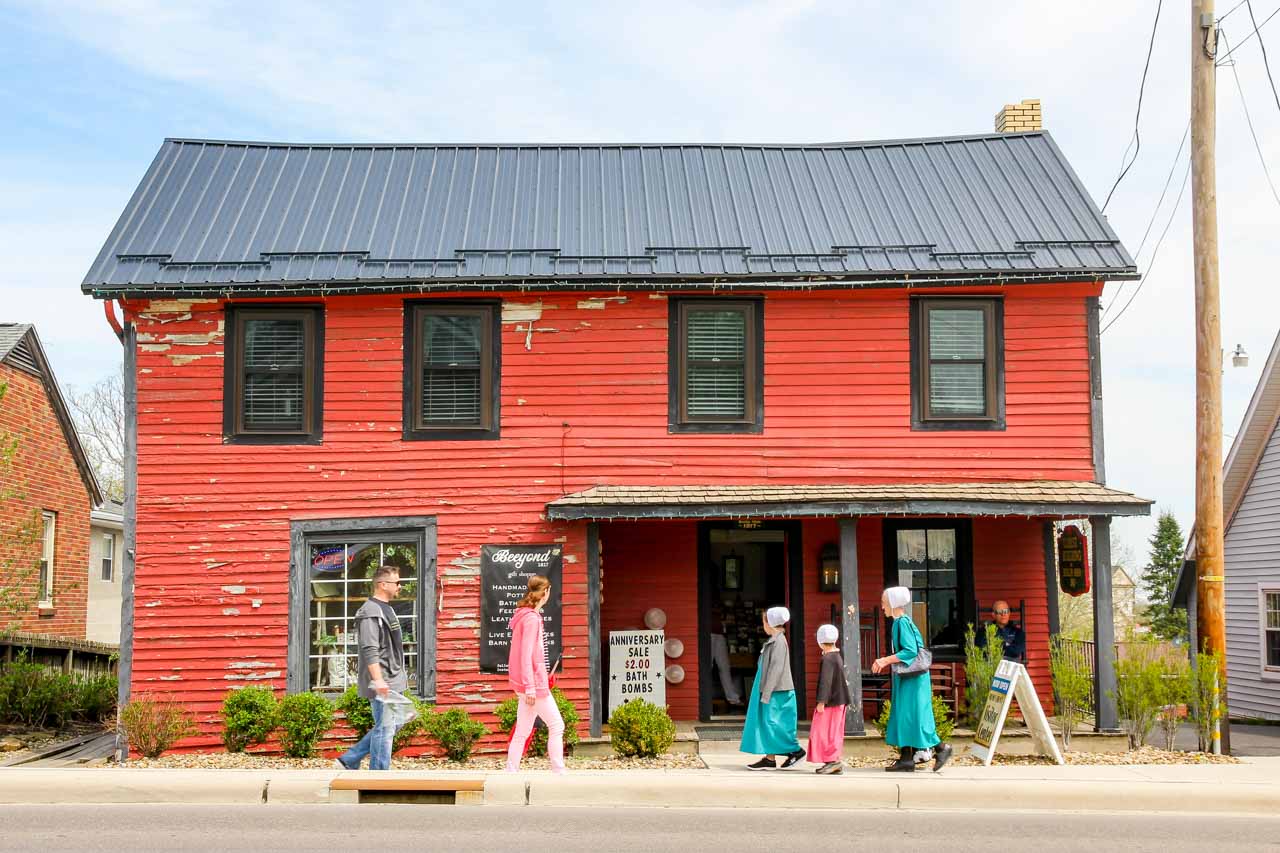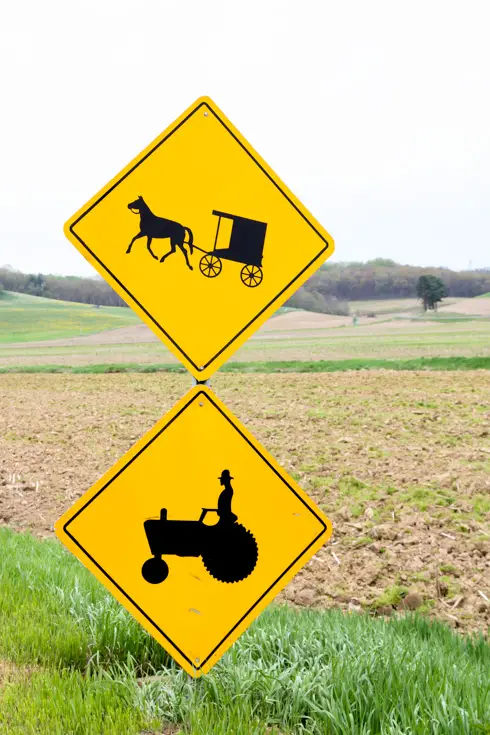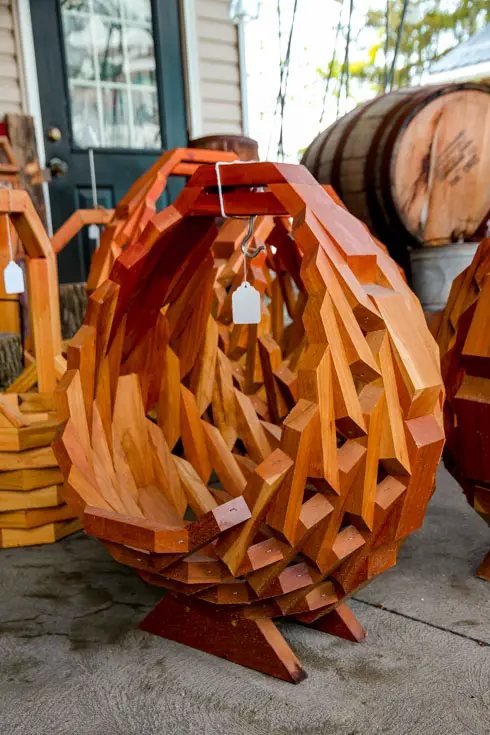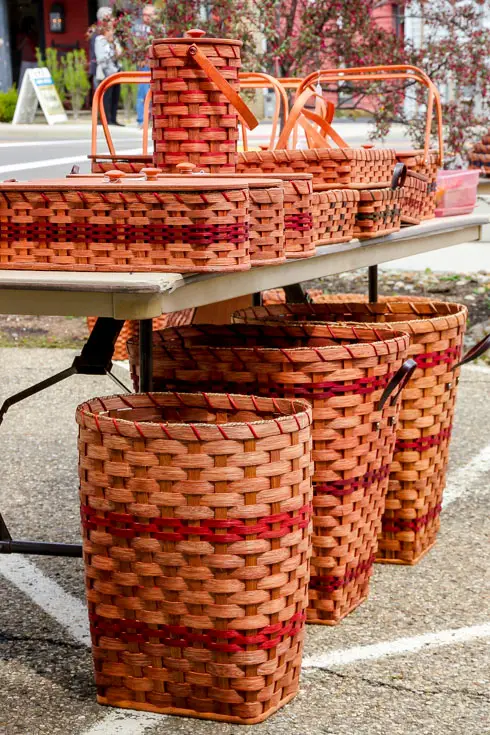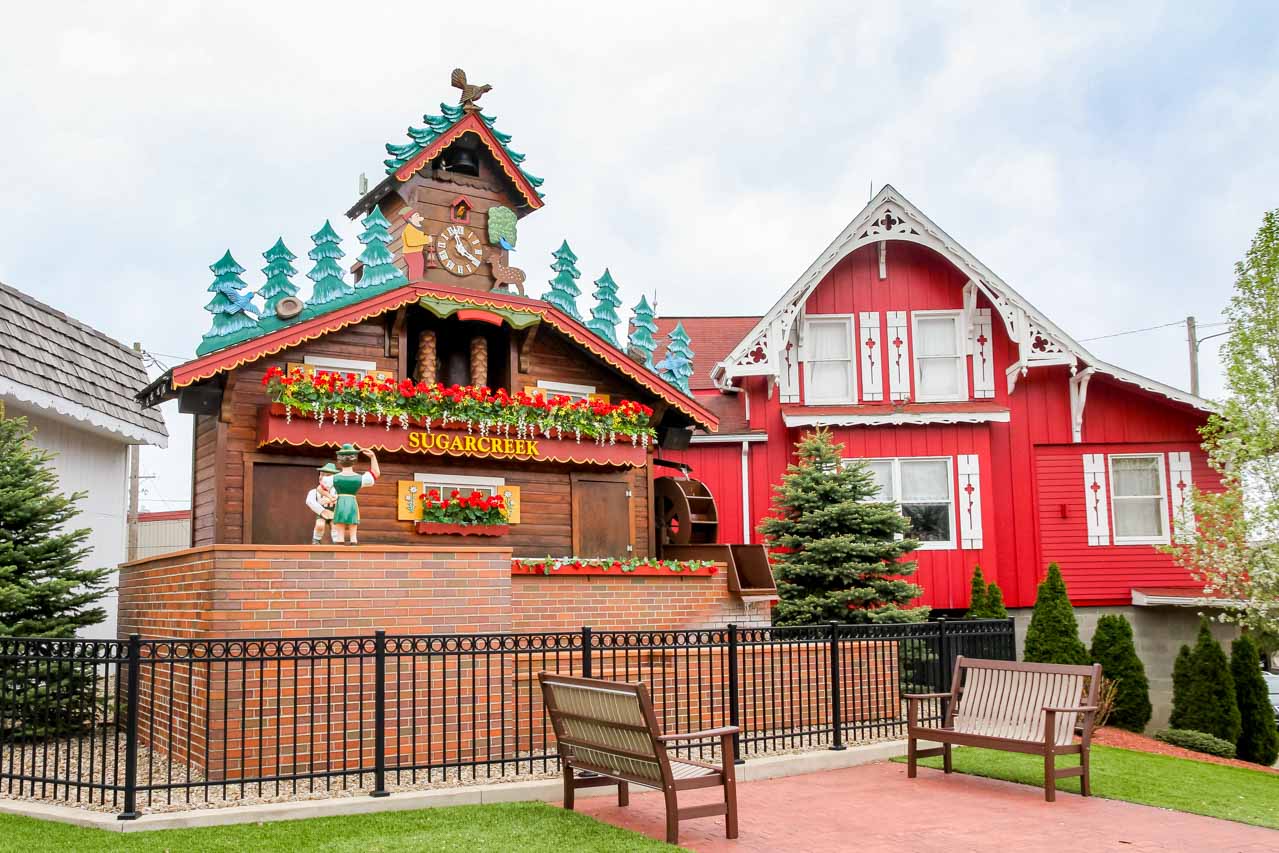 Amish country etiquette
Driving
Beware of bicycles and slow-moving horse and buggies!
When approaching a buggy, slow down, allow them plenty of space and never pass at the peak of a hill.
Interactions with locals
Be cognizant that the Amish are regular people and treat them as you would want to be treated. Most prefer to keep to themselves, so look for opportunities to interact through roadside stands and Amish owned businesses.
Avoid staring and pointing, and certainly, do not enter property without approval.
Photography
Amish do not like to be photographed for two reasons, first, they believe that posing for photographs is prideful and secondly, they believe the Bible does not permit graven images.
It is best to ask permission before snapping away, although expect to have your request politely declined.
Amish generally do not object to photos of their homes, farms and lifestyle as long as you are not trespassing on property or being rude. Therefore, expect to get some candid photos at a respectful distance.
Amish Country, Ohio visitor tips
When to go
The best time of year to visit is Autumn, to experience the landscape at its most colourful. However, note that this is also the busiest time.
The best days to visit are during the week, with Friday and Saturday tending to be the busiest. If you are planning a weekend in Amish Country note that most places are closed on Sunday.
Arrive early and have breakfast before exploring, so you can stay ahead of the tourist buses.
Most stores open 10am-5:00pm. Restaurants serving breakfast are open earlier, and those serving dinner will stay open later.
What to take
Cash! Many places do not accept credit cards. If you are buying quilts or furniture, make sure you have plenty of moolah on you.
Camera to capture the great landscapes and unique culture.
Cooler and ice for all that delicious Amish cheese.
Not just Amish
Amish Country in Ohio is not just home to Amish communities but also groups of Mennonites. The two subcultures were both derived from Anabaptism and consider their communities religious cousins. It can be difficult to distinguish between Amish and Mennonites because neither have a uniform culture. Mennonites are generally more liberal than the Amish, meaning they are more likely to travel by car and speak English. Mennonites use meeting houses for church services, while the Amish meet in homes and barns.
For a primer on Amish culture and history, see Beards, Bibles & Barn Raisings and you can find more inspiring things to do in Northeast Ohio here.
Peace, love & inspiring travel,
Madam ZoZo