This bucket list is my "packet of Tim Tams that never runs out."  The Aussie folks out there will get that metaphor, for everyone else it just means I add items as often as I check things off. The world is so full of wonder that as many Tim Tams as I can chew through, that packet of biccies just keeps filling up with more.
Despite this, after reviewing my travel bucket list first written in 2007, I found my current one is a lot more restrained than I imagined it would be. While I still have big dreams (visit every country? Sure, I'm in!), my travel bucket list, my TRUE travel bucket list is a lot simpler.
With some signifcant travel (and expat life) under my belt, I've realized there really are multiple ways to skin the proverbial cat. Sometimes the place you've heard about is the most famous, but not necessarily the best or better than another location. If you seek out good advice and do your research, you can often find alternatives that are every bit as wonderful, fulfilling and brag-worthy as the places everyone knows. You can learn more about how we plan our travel here.
While some experiences are definitely destination-specific (e.g. there is only one Uluru in the world), there are some things you can do or see in a number of locations. So, this travel bucket list features a lot of broader experiences rather than passport stamps.
If you don't have the time or money, or just have other things you want to achieve in life, focusing on the experience first and foremost, is the key IMHO. And with that, let's hit the road…
Nature
Journey at least one great river from source to mouth – the Nile, Amazon, Colorado or Mekong River etc.
Go on an African safari. Kruger, Ngorongoro Crater, Serengeti, Masai Mara… I'm not fussy.
Experience the Southern and/or Northern Lights.
Visit Antarctica.
See unique wildlife in the Galapagos Islands. Check!
Island hop the tropics. We've seen the Maldives, Cook Islands, Boracay, Fiji, Cuba, Jamaica… in other words, we're slowly making our way through the list.
Stand on an active volcano. Does toasting a marshmallow on a lava flow count!?
Hanami (see the cherry blossoms) in Japan.
Swim with whale sharks, sea turtles and sea lions! We snorkelled with two of these amazing sea creatures just off the Yucatan Peninsula in Mexico.
Slot canyons. As many as possible. So far: Antelope Canyon (Upper and Lower), Waterhole Canyon and Buckskin Gulch are complete.
Go stargazing somewhere really dark.
Witness a tornado in person (from a safe distance).
See the world's most spectacular waterfalls including Angel Falls in Venezuela; Iguazu Falls in Brazil/Argentina; Niagara Falls in USA/Canada; Kaieteur Falls in Guyana; and Baatara Gorge Waterfall in Lebanon.
Stand in the Great Rift Valley and Danakil Depression in East Africa.
See gorillas in the wild.
Any great sand dunes, but especially the Sossusclei Sand Dunes.
Visit a real desert oasis. Thousand Palms Oasis and Indian Canyon in California, done.
Trek in the Himalayas.
Stand on the equator. Thank you, Ecuador.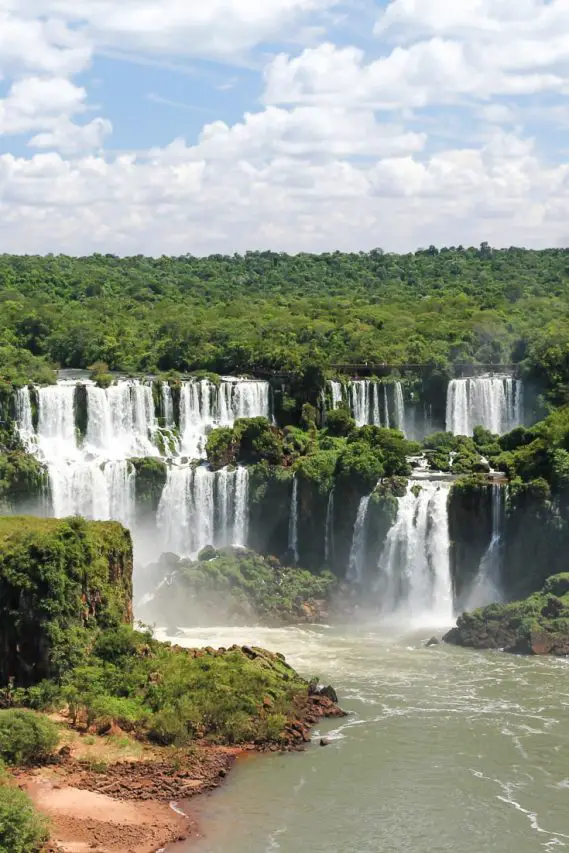 Culture and history
Slow travel around every inch of my homeland, Australia. I've lived in three states and travelled through five so far.
Visit my ancestors' birthplaces in Germany, Ireland and Lebanon.
Visit Wadi Rum and Petra in Jordan.
Party at Carnival in Rio de Janeiro – oh, yeah!
Learn different dance styles in their places of origin e.g. Flamenco in Spain; Salsa in Cuba; Samba in Brazil; Hip Hop in NYC; Tango in Argentina; Waltz in Vienna… you get the drift. A forever work in progress.
Hot air balloon over somewhere incredible. Bagan, Myanmar, thank you.
See a musical on Broadway, New York City or West End, London. Done.
Jazz, blues, booze and food in New Orleans. Every time!
Visit the Great Pyramids in Egypt.
Attend a summer Olympic Games.
Become multilingual.
Go "Under the Tuscan Sun" in Italy.
Take an art tour of France. Not just museums but the locations where great Impressionists and Expressionists painted like Monet's home and garden in Giverny.
Spend Modernism Week in Palm Springs. I've spent some time in Palm Springs but I'm yet to make it to Modernism Week.
Attend Art Deco Weekend in Miami.
Ride the Orient Express in style.
Cuba! Check.
Explore Chefchaouen (the blue town) in Morocco.
See the Alhambra in Granada, Spain.
Pay my respects on ANZAC Day at Gallipoli.
Vietnam, Thailand, Laos… Southeast Asia is calling me constantly. I've been to all these places and would love to return for more.
Visit Mont Saint Michel, France.
Great walks
Follow at least a portion of the Great Wall of China.
Trek to Machu Picchu on the Inca Trail. You can read all about my Inca Trail experience here.
Hike the Lebanese Mountain Trail via my ancestral villages.
Village hop on the Amalfi Coast or Cinque Terre, I won't say no to both!
Take the Shikoku Pilgrimage in Japan.
Follow Hadrian's Wall across Britain.
Wayfare the Chomolhari Trail in Bhutan.
Tackle the Alta Via 1 in the Italian Dolomites.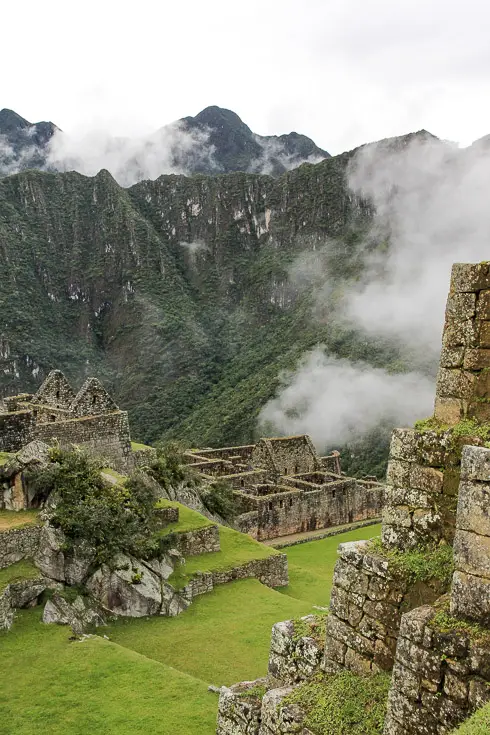 Foodie goals
Eat at a Michelin 3-star restaurant. Eleven Madison Park in NYC, check! Add more recently, Sketch London.
Partake in afternoon tea at historic hotels and venues across the world including Belvoir Castle, where the ritual was said to have been initiated by the Duchess of Bedford. Another forever work in progress… So far I've had afternoon tea at The Raffles, Singapore; The Ritz, London; and The Plaza Hotel, NYC and The Fairmont Olympic, Seattle.
Greek food IN Greece.
Drink coffee before it leaves the plantation. I've done this twice now in Jamaica and Colombia, and I'd still go back for more.
Sip champagne in Champagne. Cheers!
Coffee and cake my way through Vienna.
Tapas with a side of people-watching on a sunny terrace in Spain.
Become a Mediterranean olive expert.
Places to sleepover
Sleep in a glass igloo in Finland.
Spend a night on a beautiful tea plantation in India, Sri Lanka or China.
Overnight in a European castle.
Sleepover in an amazing treehouse.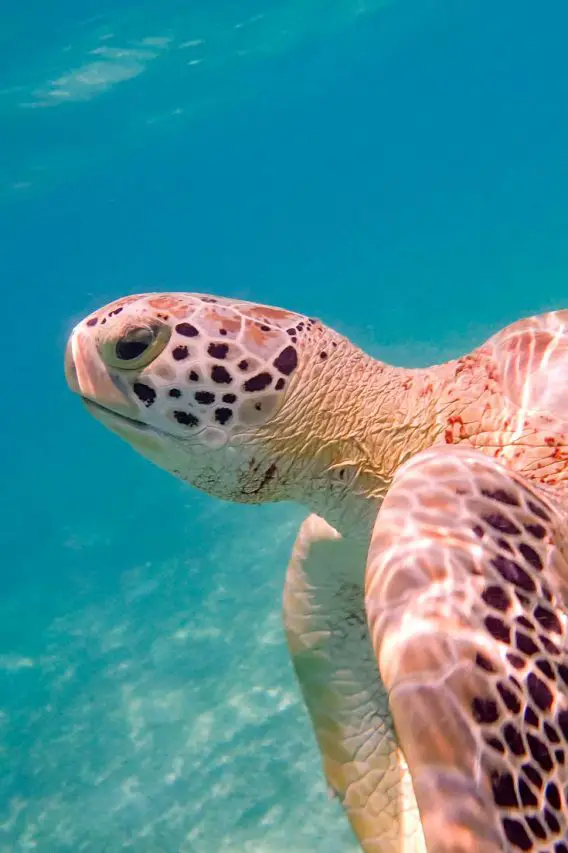 I hope this has provided you with some inspiration and ideas for your own travel bucket list. I'll be updating this in the future as I check off and inevitably add more items to this lifetime wander list.
Peace, love & inspiring travel,
Madam ZoZo