Fiji is truly nothing short of paradise, especially if you get off the main island, Viti Levu, to one of the smaller islets. The other good news is that it's really easy to decide what to wear in Fiji because the tropical climate and inviting waters will have you living in your swimwear. Nevertheless, you don't want to forget any essentials, so here is a comprehensive packing list, with a printable download for you to check off as you go.
Disclosure: I may earn compensation from the purchase of any product or service linked on this website, at no extra cost to you. I only link to products I use and love, therefore feel comfortable recommending.
General notes on what to wear in Fiji
Climate
Check the yearly temperature and rainfall averages and adjust your packing according to the time of your visit. See the weather charts here.
Electronics
Electricity in Fiji is delivered at 240 volts AC, 50Hz with three-pin power points (same as in Australia and New Zealand). Depending where you are travelling from and what kind of appliances you are bringing, you may need an international adapter and or converter.
Generally, modern phones, tablets and laptops are made for both 110V and 220-240V, but it pays to check this detail. Hairdryers, straightening irons, electric shavers, on the other hand, are likely to be made for one or the other. Check the label on each gadget for details.
Etiquette
Fiji, like many island nations, is fairly laid back and casual when it comes to dressing because of the tropical climate. However, modesty is important. Local women generally cover their knees and shoulders.
A bikini is fine inside the confines of your resort or on the beach, but it is appropriate to cover up some more when sightseeing or visiting local communities– you don't want to offend your hosts. FYI: Public nudity is illegal in Fiji. If topless sunbathing is important to you, best to visit French Polynesia instead.
Environment
Responsibly disposing of rubbish on a small island is challenging, small island resorts must ship their garbage in and out. Think about minimizing packaging and disposables as much as possible – this guide will help: 8 Essential Eco-Friendly Travel Products.
Fabrics
Responsibly disposing of rubbish on a small island is challenging, small island resorts must ship their garbage in and out. Think about minimizing packaging and disposables as much as possible – this guide will help: 8 Essential Eco-Friendly Travel Products.
Health
There is a risk of mosquito transferred diseases such as Zika and dengue in Fiji. Pack an insect repellent that contains recommended amounts of DEET, picaridin or other scientifically proven product e.g. RID Tropical Strength or OFF Deep Woods. Cover up at sunrise and sunset when mosquitoes are most busy looking for a meal.  There is also some evidence that mosquitos may be attracted to certain darker, bolder colours. Therefore, wearing light, neutral-coloured clothing may also be of benefit.
Officially, the tap water in Nadi and Suva as well as most mainland resorts is safe to drink. You might not like the taste much though. Check with individual, smaller island resorts. I drank the water at the Outrigger Sigatoka (I boiled it first as extra security and to improve the taste). The tap water at Matamanoa Resort was filtered onsite and also drinkable. It tasted fine too.
Also, check out the CDC's travel health summary on Fiji for more recommendations.
Environment
Responsibly disposing of rubbish on a small island is challenging, small island resorts must ship their garbage in and out. Think about minimizing packaging and disposables as much as possible – this guide will help: 8 Essential Eco-Friendly Travel Products.
Furthermore, consider the environmental impact of the toiletries you take to Fiji and opt for as many natural products as you can to reduce the chemicals that end up in wastewater. For example, some ingredients in typical sunscreen can be harmful to reefs, which is why island nations like Palau and Hawaii are banning them. Here is a thorough review (by snorkelers) on coral-safe sunscreens that are also water-resistant.
Luggage
Though generally, I'm a roller bag fan, beach holidays and sandy tropical island getaways tend to be the exception depending on the infrastructure. A backpack is an easier, more convenient option for Fiji, or consider whether your packed case is going to be light enough to cart around when necessary.
A smaller, foldable backpack or beach-bag style tote is a good day-bag options depending on your activities. A drybag can be useful for keeping valuables during water-based excursions.
Security
Whenever you are travelling it is best to leave any unnecessary jewellery and valuables at home. Consider using a money belt or other secret stash to carry cash, passport etc while sightseeing. See this post for more general travel safety and security tips.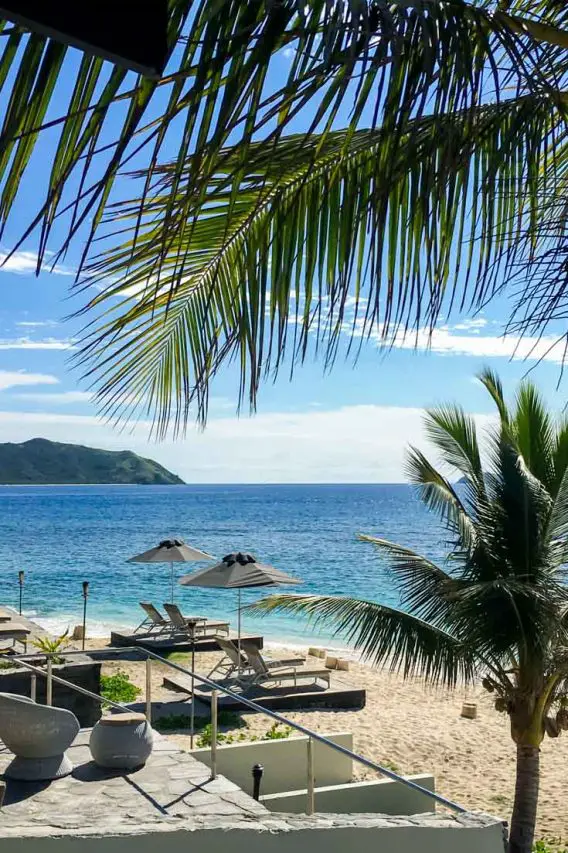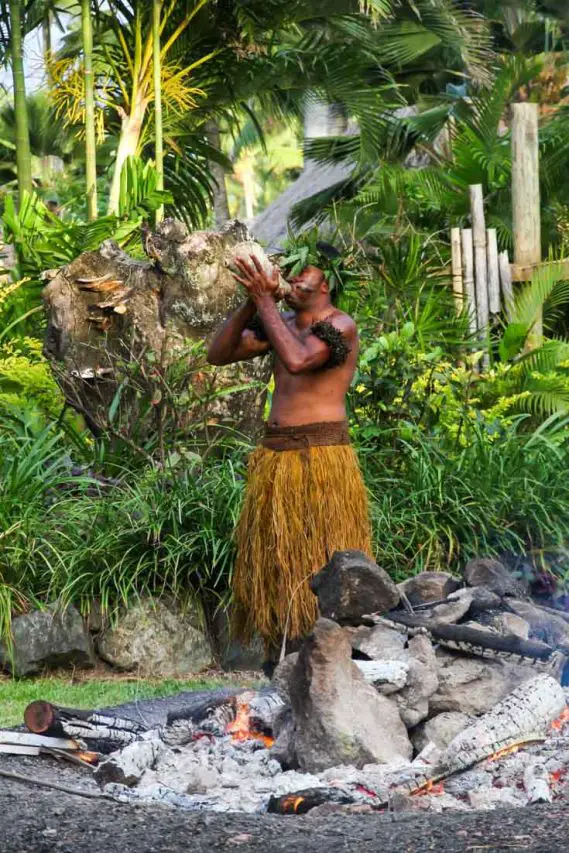 Your Fiji packing list
Travel documents
Passport – International travellers, ensure your passport has at least 6 months validity and plenty of blank pages for your new passport stamps.
Proof of vaccination – COVID-19 vaccination card. Also take along your International Certificate of Vaccination or Prophylaxis (ICVP), the yellow card or book that records your other vaccinations for travel purposes.
Visa – Check if you need a visa for entry. This will depend on which country issued your passport and the length of your stay.
Itinerary, reservations and tickets – It is best to pack a paper copy of these items just in case internet is not available or your device battery goes flat. You can also opt to download a copy to your phone so you aren't reliant on internet connection.
Travel insurance – Pack a copy of your travel insurance policy and emergency contact details for your insurer. I also program the international dialling number in my phone so it is ready to go if something bad were to happen.
Basics
Underwear, bras and socks – Cotton underwear and socks are preferable for breathability and coolness in tropical vacation destinations like Fiji.
Sleepwear – Again cotton or other natural fabrics are best for keeping you cool during the night. A sleep mask and ear plugs may also be ideal for very, light sleepers.
Shirts – You will spend most of your days in swimwear, so don't go to heavy on other clothes, 1 shirt per 2 days of travel is usually enough.
Shorts – 2 pairs that will be cool, provide sun protection, and comfortable for light walking.
Zip-off khakis – Only if you plan to do extended hikes.
Full length pieces – 1-2 pairs of lightweight pants/ maxi skirt/ maxi dress or kaftan to wear in the evening when mosquitos are biting and you want to dress up a little for dinner.
Light jumper (sweater) or pashmina – These are good to have especially in the cooler months (May-September), if you are doing any mountain hiking and for the plane trip.
Shoes  – Depending on the activities you have planned, a pair of sturdy shoes for mountain hiking or lighter walking shoes, and a nice pair of sandals. Water shoes for activities such as reef walking and exploring around rivers/waterfalls.
Swimwear – In the humidity everything takes a long time to dry out, so if you prefer to put on a dry suit in the morning, bring two or three and alternate.
Rash guard – Idea for added sun protection during long stints in the water.
Coverup – A sarong or coverup to keep you sun protected and modest between swims.
Toiletries
Deodorant 
Toothpaste and toothbrush
Shampoo and conditioner
Aloe vera – Doubles as sunburn relief and body moisturizer
Face wash
Moisturizer
Hair accessories (ties and pins) 
Menstrual products
Shave kit
Light make up and perfume
Laundry soap – A small cake of laundry soap can be useful for washing underwear and socks in the hotel basin if need be, or a patch-washing of spills.
Day bag/ Beach bag/Carry-on
Refillable water bottle
Hand sanitiser
Bandana, cloth napkin or handkerchief.
Toilet paper in a ziplock bag to keep it dry.
Headphones
Secure wallet, money belt or bra pouch
First aid kit
Medications and prescriptions
Dry bag for keeping your camera, phone and other water sensitive valuables dry, during water activities.
Sunscreen – Including lip balm that are a minimum of SPF 15+.
Insect repellent
Wide brim hat – Ideally one with a fit that won't blow off in a breeze or with the movement of a boat. Note that if you are visiting a village, wearing a hat is considered disrespectful.
Sunglasses – preferably UV rated to protect your eyes and polarized to cut glare.
Rain jacket or poncho, especially for wet season (November-April).
Guidebook
Flashlight or headlamp
Reading glasses
Making memories and filling spare time
Book
Sketch pad and pencils/paint
Notebook or diary
Tablet device
Playing cards or travel games
What I wore in Fiji
Here are a few of the key pieces I wore in Fiji:
Cotton tees
Camixa linen button-up
Rash guard
Kate Spade cotton party dress (for attending a wedding)
Marc by Marc Jacobs cotton shift dress
Grana silk shorts
Colorful Standard cotton tee
Boden bikini
Straw beach bag/tote
Madewell chambray shorts
Sunglasses
Sandals
Saloman trail runners
Water shoes
Wide-brimmed hat
You may also like to read 5 Steps to More Sustainable Travel for tips and products that will reduce your environmental impact while exploring the exquisite nature of Fiji. Enjoy your island getaway and remember to take only photos, leave only footprints.
Peace, love & inspiring travel,
Madam ZoZo
Pin this for later…