After years of travel, we have some tried and true methods when it comes to designing our adventures for smooth sailing. Here is a short guide to how selecting a destination, followed by how to plan a trip for the most unique, relaxed and trouble-free travel experience possible. I've included a free, printable international travel planner (it works for domestic travel too), with prompts and checklists that you can download at the end of this post.
Like most people, we have constraints, especially time and money. Affordable group tours are usually not an option and frankly, we like to do some off-the-beaten-path kinda stuff that isn't commonly included in mainstream itineraries. For a while we spent a lot of money on tailored tours, sometimes we still do. But for the most part we've taken domestic and international travel planning into our own hands, personalising itineraries according to our unique criteria. Here's how you can do that too!
For more on how to plan a trip, see these posts:
How to Plan a Road Trip You'll Love
6 Best Online Trip Planning Resources for Indendent Travellers
Designing Travel: Cultural Travel Planning Resources
1. Finding inspiration
First, decide on a destination. A high-priority selection from our ENORMOUS bucket list is generally the seed for each of our trips. I also find the visual nature of Instagram and Pinterest make them fun platforms for seeking inspiration and tools for researching destinations and experiences. Think about the movies you've watched or books you've read–was there some setting that captured your imagination?
2. Geography and timing
If you are dancing around multiple ideas, start to narrow it down by proximity and time. For example, seasonal experiences such as cherry blossoms in Japan or swimming with whale sharks in Mexico require certain timing. Furthermore, as expats, we try to wisely use our current location as a base to explore the surrounding region while we are geographically in short reach.
3. Generate a "must-see" list
Destinations that are high on your priority list are usually justified by a certain experience or experiences you'd like to have in those places. This forms the basis of your "must-see list." From there, research additional things to do and see in and around that location.
There are plenty of "top things to do in…" lists around the internet ready to be Googled (and on this blog), but don't forget to dig a little deeper too. The most famous or dare I say, Instagrammable places, are not necessarily the only or best places to visit.
4. Budgeting time and money
Next, look at what is achievable in your timeframe and budget. To determine this we find group tour itineraries online that cover the bulk of our "must-see" list at the kind of comfort level we like to travel, which gives us an indication of the time and money required.
For instance, when planning a 10-day trip to Central America we might look at the G Adventures offering and see what a 10-day "Comfort-style" group tour costs per person and what they include in their itinerary, to determine what's realistic within our timing and budget. We might even use their exact itinerary as a skeleton to start building our own. Piggy-backing off the tried and true work of professionals like this is a great travel planning hack that saves a tonne of time!!
5. To plan or not to plan, that is the question
The next step in travel planning is to decide whether you feel comfortable designing the trip for yourself or if you need an expert collaborator. The determining factors for us have most commonly been language, infrastructure and safety.
As monolingual English speakers, we call in help for many non-English speaking destinations, particularly if local operators are hard to find and don't have good websites. We also get help for destinations that present challenging political situations, security concerns or might offer experiences that cannot be simply booked online or over the phone etc.
Examples of places where we have enlisted professional travel agents/tour companies to assist us in our international travel planning include Cuba, Galapagos Islands and Myanmar. This leads into our next question…
6. How do you like your travel?
From here it goes 3 ways, we'll call them: Complete DIY, Partial DIY, or Expert Level
Complete DIY – This is a trip where you would book your own flights, accommodaiton, transfers, car rental and plan your own itinerary. On our trip to the Yucatan Peninsula, Mexico we decided it was safe and navigable enough even on our limited Spanish to go it alone. We mapped it out, made the necessary bookings and away we went.
Partial DIY – On a Partial DIY trip, you would generally book your own flights and accommodation, then book day tours for certain activities that require transport or specialised guidance/equipment. We certainly didn't set off hiking on glaciers or looking for grizzly bears in Alaska all on our own. For the rest of the trip you can explore freestyle based on research and the plethora of free self-guided walking tours available.
Expert Level – Sometimes you just don't have time to plan an extended trip with complicated connections. In some destinations there isn't much infrastructure or maybe security concerns if you wander off-piste. In cases like this, we research local tour companies and provide them with as much information as possible, including our must-see list, hotel standard preferences, timeframe and budget, and let them do the heavy lifting. Our trip to the Colombia Coffee Region is a prime example.
Note, this doesn't mean you should be passive in the planning process. We still do our research so we can provide the agent with plenty of direction and feedback. Sometimes travel companies will put something on your itinerary just because they are working off a template they use for all their customers. You need to be able to advocate for the stuff you want and what you don't. Though you should always remain open to their suggestions and guidance–deep knowledge of a destination is part of why you are paying for the help.
NOTE: Generally we always book our own flights to/from our starting/ending point, no matter which of the above three travel planning methods we go with. You don't want travel agent mark-ups eating into your budget and it's so easy to book directly with most airlines online.
7. Selecting a tour operator or travel agent
If you choose to go with "Expert Level" you'll need to hire an agent to help you through the rest of the international travel planning process. We rarely use the same travel service twice. This is because we select local operators who are specialists in their destination. We prefer to support local businesses for several reasons:
Firstly, their intimate knowledge of their homeland or region can really benefit us in finding unique experiences. For instance, in Hue, Vietnam our tour guide (booked by a local operator) arranged us a special meal in a female Buddhist monastery because his sister was a nun there. This is the kind of cool experience you can have with a company that lives and breathes their home/your destination.
Secondly, it is more likely our money will go back into the local economy, which is important to us as we endeavour to travel sustainably.
Thirdly, we avoid large markups that foreign agents add to bookings.
8. Getting down to the nitty-gritty
At this point, start getting right down into the logistics of international travel planning. Things like visas, airport transfers, security, currency and language. I've created a detailed international travel checklist of the things we research about our destination as part of our travel plan and why.
Knowing these things pre-departure saves a lot of time and stress when we get to our destination. Though it may seem a little tiresome to do all this research, I've never regretted it. In fact, I've had moments during trips where I've thought "thank goodness we sorted this out beforehand because I'm too tired/hungry/uncomfortable/late" to be faffing about and figuring it out on the fly.
9. Be prepared to throw it all away
Ok, maybe not all of it – that's a tad dramatic, but no matter how much you decide to plan ahead, remember to remain flexible. Uncontrollable factors like weather and public transport change things on the go and you may need to adapt. Plus, you'll discover new things along the way that you'll really want to do/see/eat, so you need a little wiggle room in your itinerary.
It's common for us to divert from our itinerary just from sheer exhaustion because we plan to squeeze a lot into the little time we have and sometimes it's just way too much. For example, the last night of our Jamaica road trip, we had planned to go out on a boat trip at Glistening Waters and experience the bioluminescence, but we were much too tired. We had dinner and went to bed early instead, so we were fresh for the last day's activities.  Sometimes you have to prioritise and take a break so you can enjoy the rest of the trip – another reason to have a flexible travel plan.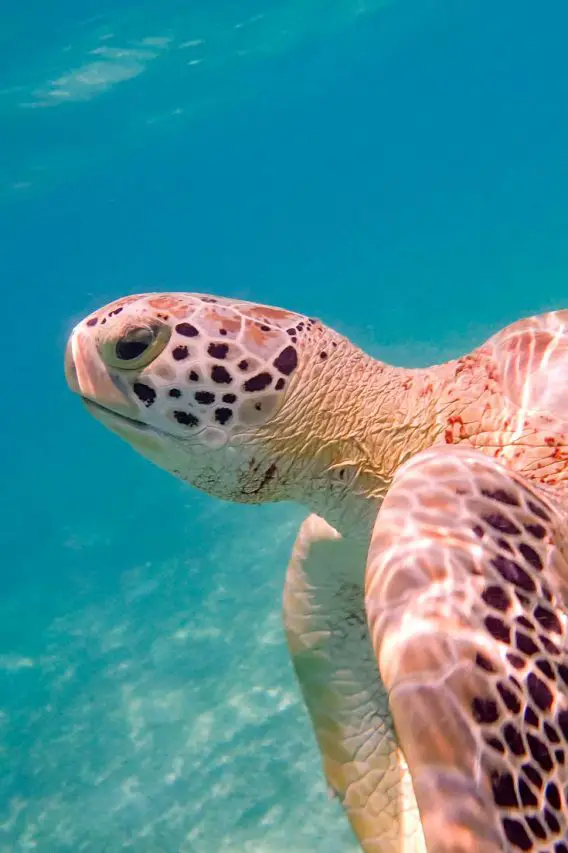 I hope this insight into how we plan a trip is useful and you are able to design a domestic or overseas trip to suit your needs, with minimal hiccups and maximum fun. If you have any questions, please feel free to drop them in the comments below.
Peace, love & inspiring travel,
Madam ZoZo