Road trips are a great way to travel on a budget and/or see places that other modes of transport just won't take you. Better still, the entire journey is the destination. Every turn offers another possibility and a few kitschy roadside attractions to boot. But, before you hit the highway, it's best to make a plan and that's where I'm going to help. Whether you're ready to take the road trip of a lifetime or maybe just a weekend wander – here is just about everything you need to know about how to plan a road trip.
Disclosure: I may earn compensation from the purchase of any product or service linked on this website, at no extra cost to you. I only link to products I use and love, therefore feel comfortable recommending.
Who is this guide for?
This guide to planning a road trip is mostly for those staying in hotels, B&Bs etc. We're not campers/RVers (yet), so I'll leave those areas up to the experts. We often fly to an area and rent a car to look around independently, so there is advice on renting vehicles. If you're looking for road trip itineraries, you can check out some of our favourites here.
Get inspired!
You might already have a destination in mind, in which case you can skip this step. For the rest of you, I suggest using Pinterest, Instagram and your favourite travel blogs to find destinations that inspire you to take to the road. Whether it's National Parks, seasonal sights like autumnal foliage or other off the beaten locations that can only be reached by road—look for inspiration on these highly visual mediums to give you a taste of what you can see and experience in a particular region.
Check the season
Before you take a dive deep into planning your itinerary, first check the seasonal aspects of your chosen destination. Travelling somewhere off-peak can be great for avoiding crowds, but you may also come up against closed roads or facilities and limited attractions.
For example, we road tripped to the California Redwoods in January, which we were well aware was the off-season and intended it that way. However, we neglected to check what was open in one of the very small towns we planned to stay in. We confirmed the one hotel in the area was accepting guests but did not take it any further. For two days, the only place we could get something to eat was the gas station. Fortunately, we had packed food for breakfast and lunch, it was only dinner that we had to resort to frozen meals microwaved in our hotel room.
Create a wish list
Once you have an idea of the region you'd like to road trip, compile a list of sights and attractions that interest you. It could be a particular hike, roadside attraction or unique accommodation.
Generally, the big sights are widely published, but finding the lesser-known attractions and curiosities can take a bit of digging. We read lots of different resources from guidebooks to blog posts, to learn what fabulous hidden corners people have turned up. One of my favourite resources for weird and wonderful attractions globally is Atlas Obscura – I've even contributed a few of their entries myself.
Plot a route – how to plan a road trip with stops
In order to turn your wish list into a route that makes sense, I'll share my method for planning a road trip with Google Maps. There are several apps out there for planning road trips, but I always come back to Google Maps because I personally prefer to use what I have, rather than one more app with one more login to remember. With Google Maps, you can share the map with other Google users, sync it with other devices and access it offline all for FREE.
For a long time I used Google My Maps, but that's really only good when you have guaranteed cell coverage for the entire trip. So, for road trips where I expect to be off the grid for at least some of the time, I use Google Maps straight up. It doesn't have the organization of My Maps—colour coding, icons etc—but it can be used for navigation even offline.
Now let's jump into how to plot a route with Google Maps. This is very similar to how I plan our international itineraries.
First, open up your internet browser and navigate to Google Maps and make sure you're logged into your Google account. If you are logged in, your profile picture should show in the top right corner.
Click the hamburger menu (three horizontal lines) in the top left of Google Maps and select "Your Places" in the menu.
Start typing each of your wish list items into the search box and saving them to the map, using the "Save" button. This will offer the option of marking it "Want to go", "Starred places", "Favourites" or if like me you prefer to keep all the saves for one trip together in a separate list, select "New List" and name it for easy identification as you add more sights.
Once all your places are pinned, there may be some sights that appear well away from the others, and you'll want to investigate those outliers to know whether they are too far for inclusion in your itinerary (unless you have unlimited time and money). Usually, there's one or two we will strike off the list at this point.
Depending on how out of the way you are heading, you might also plot petrol stations and/or electric vehicle charging stations. There are separate apps for this, but why not just have it all pre-researched and ready in one place?!
Finally, you can use the "Share" button to enable sharing and copy a map link to send to your co-travellers.
How to use Google Maps offline
In order to access Google Maps offline, you have to download the section of map you want to use in advance i.e. while you still have mobile coverage or wifi. This is how it's done:
Open the app and tap on your profile picture in the top right corner.
Select "Offline maps" from the menu.
Tap "Select your own map" and move the highlighted box to cover the area you are travelling or at least where you might be out of range for cell service. The bigger the map, the more space it will take on your phone to download, so try to just take in as much as you need.
Tap "Download" and presto, you can access that section of map offline. If you want to see the flashing dot showing your location, you will need to have your GPS authorized. On an iPhone, go to Settings > Google Maps > Location > select "Always".
Create an itinerary
Once my driving route is established, I start to translate this information into an itinerary using a simple spreadsheet. You can download a blank copy of my template here.
Beginning on the first tab, list the number of days, with corresponding days of the week and dates. Next fill out the key destinations, and where you intend to stay overnight. In the notes and activities, fill out rough drive times and details of any stops along the way, including potential hikes, lookouts (overlooks to our American friends) and roadside attractions.
How does it look? This mapping and itinerary process will help you assess whether what you have planned will fit into the time you have and where you might need to shuffle things around, eliminate stops, choose shorter hikes etc. Ask yourself:
What are the drive distances/times like? Are there too many long drives? Can they be broken up into smaller, more enjoyable stints? We try to keep driving to under 5-hours a day. If there's one longer day, we try to follow it up with a shorter or no-drive day.
Have you factored in time for brief detours and spontaneous discovery?
Is there buffer time for anything that is dependent on weather or other conditions out of your control, like a hiking permit lottery or vehicle breakdown? Incorporating a rest/flex day will give you some breathing room if things don't go exactly to plan.
Double-check your timing. Leaving town the Friday afternoon of a long weekend may require additional time or you could leave early/late to avoid congestion. Getting to National Parks before 9 am is another great way to save time, as high season queues at entry stations can be horrendous.
Once you've shuffled things into an itinerary that is fairly firm, I like to research the best food and drink stops along those routes and drop a handful of recommended places into the spreadsheet too. Food is a BIG part of our travel experience—we like to support local businesses and we Aussie Coffee Snobs won't suffer a bad java. We like to know that we're getting the best culinary experience a place has to offer, so I use Tripadvisor and Yelp to do some advance research by location.
We don't necessarily stick to all the food/coffee recommendations but they're there if we want them. Sometimes you settle for a place that looks so-so, when there's something great just around the next corner that you haven't seen yet. Having a list of highly-rated food establishments makes this less likely.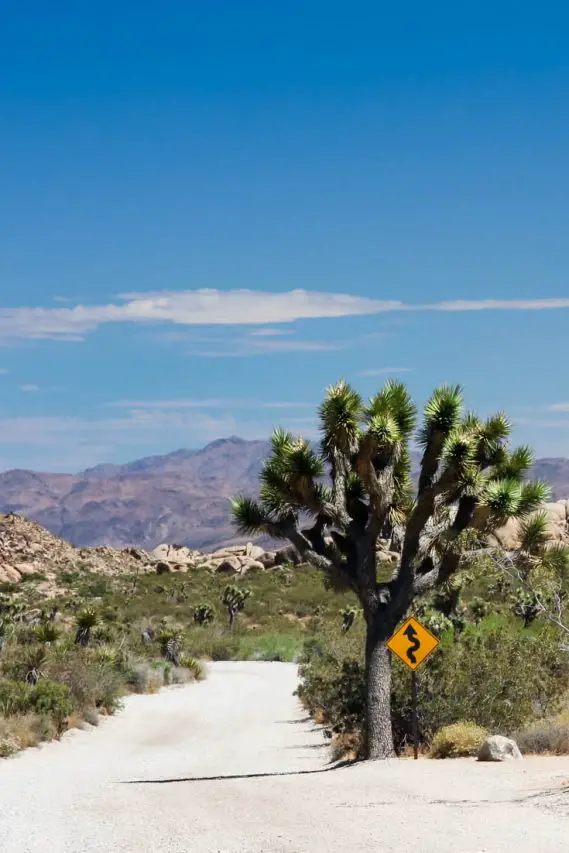 Renting a vehicle
If you are intending to rent a vehicle for your road trip, beware there are currently rental vehicle shortages as a result of the pandemic—read about alternative solutions here.
Also, ensure you know what kind of vehicle you need to make the trip you've planned. Should you need a 4WD or AWD to go off-roading or make rougher journeys, note that most rental companies won't guarantee you this sort of vehicle. It's a real challenge to get this kind of rental, especially in peak seasons.
We've had to re-route our itinerary, be pulled from muddy roadsides in Utah and strike attractions off our list because we couldn't get the vehicle we needed and there doesn't seem to be a way around it (if I find one, I'll let you know). For the best chance: book early, pay in advance for the class of vehicle you want, put in a specific request on your booking and hope like hell.
TIP: After all this is said and done, make sure you have hard copies of your map, itinerary and bookings. You never know when technology will let you down.
Accommodation
We usually stay in a combination of hotels and Airbnbs while on a road trip. Though we prefer small, boutique properties with something unique to offer, often the most convenient and cost-effective option is to go with one of the reliable, mid-range chains like Comfort Inn or Best Western.
If you are travelling in the off-season, you may just be able to rock up and find accommodation wherever you land that evening, but in peak travel times it is best to book well in advance. Look for places that offer free cancellation, so you can remain flexible. Popular destinations can sell out and you don't want to be stuck sleeping in your car.
Also, an important consideration for accommodation on a road trip is parking. Check out the availability and cost of parking before committing to a particular place to stay, especially in cities.
TIP: Use Airbnb's "unique stays" filter to find fun alternative digs including yurts, tiny homes, tree houses, house boats and more.
Health and safety considerations
There are a few things to consider with regards to health and safety on the road. Aside from the obvious ones like wearing your seatbelt and adhering to road rules, here are some more thoughts.
Popular mechanics
There are a few vehicle-related things you need to do before a road trip:
If you are travelling in your own car, it is a great idea to have it serviced or at the very least check over the basics yourself – fluids, brakes, tyre pressure (including your spare) etc – before setting off.
Make sure you have insurance coverage and all the details with you.
Similarly, check if you have towing and roadside assistance included in your insurance or consider purchasing some.
Ensure you have chains or fulfil other legal requirements such as all-season tyres for winter driving where relevant. In the US, this is State-based so confirm with the local authorities.
Frequent rest stops
Safety organisations recommend making a rest stop every two hours of driving for at least 15 minutes. This is especially so if you are travelling alone or making long trips.
Motion sickness
Motion sickness happens when the brain is getting mixed messages from your body about your movements. Though you are sitting still in a car, the car is moving and that is related back to the brain by different organs such as the eyes and inner ears. Motion sickness is another reason to stop frequently and give yourself time to reset. While moving, try these tips:
Look at something far off in the distance that remains relatively stationary, like the horizon.
Alternatively, closing the eyes aids some people.
Wind down the window and breathe fresh air.
Don't look down or read – this is tough when you are the designated navigator, so use a GPS or Google Maps to do that job for you.
Make sure you eat.
Research has shown ginger can be helpful in preventing and treating nausea. I usually pack some ginger chews to take with me.
General road trip planning resources
AllTrails for hiking trail details and reviews.
GasBuddy helps you find the cheapest petrol in Australia, US and Canada.
Waze is an app that provides an alternative navigation tool to Google Maps, and includes crowdsourced, real-time traffic information which is most beneficial particularly in urban areas.
The Outbound is another great outdoor activity resource that covers destinations worldwide. The company behind the site is POC-owned and encourages diversity in outdoor spaces.
Parkopedia will help you find and save on parking spots globally.
USA road trip resources
National Scenic Byways for seeking out scenic roads and routes.
Scenic Byways Mapping Tool another way to find and plot the most scenic drives.
TV Food Maps charts restaurants featured on food-focused television shows in the US and Canada.
Refuge Restrooms is a database of safe bathrooms for non-binary and transgender folks.
Wheelchair Travel may help with accessibility information including a list of travel blogs that can assist further with specific needs and destinations.
Human Rights Campaign maps laws and policies by State, which may assist LGBTQI+ travellers assess risk.
Australian road trip resources
Fuel Map Australia is an app for crowd-sourced information of petrol stations and fuel prices.
Travellers Autobarn road trip app will assist with locating campgrounds, toilets, things to see, wifi access, gas bottle refills and the like.
Nature Near Me app will help you locate natural sights in NSW including all NSW National Parks and Wildlife Service sites.
Beachsafe and the corresponding app by Surf Life Saving are for locating safe swimming beaches and conditions along the Australian coast.
The National Public Toilet Map is a government initiative for finding public bathrooms.
The Happiest Hour and its associated app will help you find happy hour drinks (and trivia nights) when the driving is over for the day. DO NOT DRINK AND DRIVE!
Entertainment
Ensure you download all music, podcasts and other online entertainment before you set out. When the radio turns to static and internet coverage runs out, you'll be glad you did.
Note, you can download music etc from streaming apps like Apple Music, Amazon and Spotify to listen offline only if you have a premium subscription, so be sure to check your options in advance.
I create custom playlists for each of our road trips that feature music about or by artists from that region. I find it's a fun way to expose myself to new music and add to the cultural experience of a road trip. You can find them here in each of the itineraries.
More road trip resources
As you can probably tell, we've taken a lot of road trips—mostly in Australia and the US, but also Mexico, Canada, Jamaica, New Zealand and Scotland. We are no strangers to the road and I'd like to share the things we've learnt (sometimes the hard way) so you can plan the best road trip possible. You can find more helpful information to supplement this planning guide here:
If you made it this far, congratulations! You're going to have an awesome road trip. If I missed anything, please let me know or drop questions in the comments below.
Peace, love & inspiring travel,
Madam ZoZo
Pin it for later…