Save money, minimize unnecessary stops and generally have a more fun and relaxed time on your long drive with these road trip essentials.
As Aussies living in the US, it's only natural that we find ourselves exploring by road quite often. Whether it's Tasmania, Utah or even Jamaica, we have had our fair share of road trip experience across different terrains and seasons. We've travelled in both our own car and in rental cars; from both our home base or as a fly-and-drive to explore destinations further afield.
We've fallen prey to elephant-sized potholes; hired a 2WD when we thought we had a 4WD—as a result of which we got bogged in roadside clay in the middle of nowhere with no mobile reception; we've been scammed for gas money… the list goes on. We've also had a lot of fun seeing some really cool places and met some super kind strangers.
So as prepared as you might think you are, the road always has something to teach you—especially if you're road-tripping internationally. Therefore, this road trip essentials packing list is intended to make sure your drive is as smooth as possible and if it isn't, that you have the tools necessary to get yourself out of a bind.
Last note before we get started: Should you be road tripping in 2021, you may have noticed a hire car shortage—see my list of rental car alternatives here.
Disclosure: I may earn compensation from the purchase of any product or service linked on this website, at no extra cost to you. I only link to products I use and love, therefore feel comfortable recommending.
The basics
1. Snacks
Pack snacks that don't require preparation and are relatively mess-free. We prefer healthier items such as crudites (veggie sticks) with dips like hummus; nuts; popcorn; hard-boiled eggs; jerky; museli bars and dark chocolate.
3. Reusable utensils
This set of reusable utensils (including chopsticks) are just a staple in day bag no matter where I am. They have been endlessly useful not just on road trips but every day.
4. Food storage containers/wraps
Whether it's ziplock sandwich bags or something more reusable and sturdy, make sure you have something you can wrap a sandwich in for a hike or carry leftovers from a big meal to eat later. It will save money and prevent waste. Lunchboxes aren't just for school kids!
5. Reusable water bottle
Nothing is more wasteful for your wallet or the environment than throwing away oodles of single-use plastic bottles. Pack a reusable water bottle and fill it up wherever tap water is safe. If you find yourself needing more water for say, a day trip into Joshua Tree National Park in the middle of summer, purchase water in bulk. Grab one of those large, multi-litre dispensers at the supermarket and leave it in the car to refill your bottles whenever needed.
6. Thermos or travel mugs
Insulated travel mugs are fantastic for keeping your coffee/tea hotter for longer or cold drinks icy on those summer drive days. My husband uses a travel mug that is easy to sip from. I prefer a thermos style, as I can put the lid on and throw it in my bag.
7. Tissues/handkerchief/bandanas
Messes happen, especially when you're relaxed and having a good time. Personally, I find a handkerchief endlessly useful for mopping up small spills, cleaning a camera lens or sunglasses and as a reusable napkin.
8. First aid and travel medical kit
A travel-sized first aid and medical kit is an absolute road trip essential and goes with us everywhere. We carry bandaids, bandages, scissors, gloves and antiseptic type items to treat a scrape or sprain, in addition to painkillers e.g. paracetamol or acetaminophen, anti-inflammatories (eg. Ibruprophen), anti-diarrheal medication, electrolyte replacers etc—as recommended/prescribed by our travel clinic.
9. Sun protection: hat and sunscreen
Yes, you can absolutely get sunburnt in the car and those aging UV rays do nothing for keeping the driver's hands looking youthful. Use sunscreen and pack a hat for outdoor moments.
10. Sunglasses
There's nothing worse than that late afternoon/early morning sun in your face while you're trying to drive on an unfamiliar road. Make sure you have sunglasses for UV protection as well as the obvious benefits of being able to actually see!
11. Clothes/shoes
I haven't included specific clothing in this list, because it depends on the season and destination. I have written clothing packing lists for some of our road trip itineraries such as: Jamaica and Yellowstone National Park to help you out.
TIP: Pack items that are comfortable to sit in for long periods of time. Think soft, flexible fabrics with elastic waistbands or loose-fitting around the middle as well as stretchy styles like leggings.
12. Hand sanitiser
This is a more mainstream/everyday item since the pandemic that requires no explanation, but it has always been a travel essential for when water is in short supply or public bathrooms aren't stocked.
13. Insect spray
Outdoors = bugs. Take the spray and don't forget to use it, especially where bug bites aren't just an itchy nuisance but could transmit serious diseases.
14. Toilet paper
Just as with hand sanitiser, you will often find public bathrooms aren't adequately stocked and need to BYO toilet paper. We have a flattened toilet roll in a Ziploc bag (to keep it dry) in our travel day bag permanently.
15. Passes and permits
Don't forget any pre-purchased passes or permits for National/State Parks/hiking trails etc.
16. Day bag
Speaking of a day bag, taking a backpack or tote depending on your needs is handy for short hikes or buying some groceries. It can also double as a beach bag, or be used for carrying souvenirs/any additional items you pick up along the way.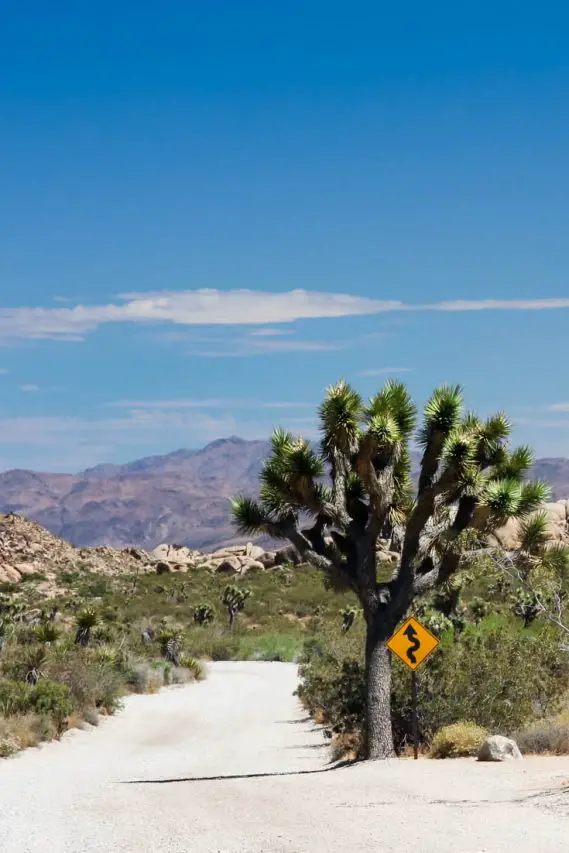 Gadgets and tech
17. Navigation tools
I covered navigation in my road trip planning guide, but I'll briefly mention it again here. Don't rely on always having battery life or cell service. Make sure you have both apps and paper maps. If you are relying on apps, ensure you download the maps to be accessible offline. I use a combination of Google Maps and Here WeGo (owned by a consortium of German automotive companies you would recognise). Like Google Maps, Here also allows you to download maps to use offline.
18. Entertainment
You're an hour out of town and the radio reception begins to disintegrate into white noise—do you have backup? It's so easy now to have a playlist of music, podcasts and audiobooks loaded onto your preferred device to listen in the car.
You might also like some more analog forms of entertainment for stops and downtime such as books, sketch pad, diary, playing cards and compact board games.
Be inspired by these 90+ classic road trip songs here!
19. Car chargers and cables
Ensure you have car chargers and cables for all your devices, especially those you are relying on as cameras and navigation tools.
20. Bluetooth speaker
We don't do much without a little music in the background. A Bluetooth speaker will ensure you can share the soundtrack when you're not in the car, such as a campsite. Just ensure you are respectful of fellow travellers/campers and keep the volume down.
21. Torch/flashlight/headlamp
Whether you prefer a hands-free headlamp or a more traditional flashlight, just make sure you have a light source with fresh batteries in your road trip kit. I keep my compact headlamp in my handbag or day bag (not in the car) so it is always within easy reach.
22. Camera and accessories
Of course, you should always pack your camera and its accoutrements to capture all those wonderful memories you'll be creating and exciting places you'll go.[/vc_column_text][vc_single_image image="20475″ img_size="large" alignment="center"][vc_column_text]
Road trip essentials for the car
This list will vary depending on whether you are taking your own vehicle or renting a vehicle. It also depends whether you are flying to your destination or not, as this will restrict what and how much you can take with you on the plane.
23. Registration, insurance and driver's license
The holy trinity of road trip paperwork are these three items: license, registration and insurance. While your driver's license is obvious and probably something you carry on you all the time, you need to ensure you also have your proof of insurance and car registration details.
Furthermore, if you are hiring a car outside your home country, check local laws because your license may not be accepted and you might require an international driver's license.
International road trippers should also consider taking out travel insurance on top of the car/accident insurance offered by the rental car company.
TIP: Check your credit card inclusions. Many credit cards offer basic car rental insurance and even roadside assistance if you pay for the rental using that card.
24. Roadside emergency kit and roadside assistance
If you are driving your own car, an emergency kit containing items such as jumper cables, fluids (oil, coolant, wiper fluid etc), tow rope/chains, tyre pressure gauge etc should always be in your boot/trunk. If not, now's your chance to get up to speed.
For both owners and renters, make sure you have the details of your roadside assistance membership with you including the number to call if you need help.
25. Toll payment
If you are going to be using toll roads/turnpike and have an automatic toll payment device that will work in your destination, make sure it is in your car, topped up with credit and ready to go.
26. Car manual
You probably know where the petrol cap is and the ideal tyre pressure on your own vehicle, but if you're hopping into a rental, make sure there is a manual available (usually in the glove box). This will provide important maintenance and safety information as well as simple stuff like how to use the air-conditioning or what type of fuel to refill with.
27. Dashboard cover/window shade
Whether it's a purpose-made, foldable, reflective shield or just an old beach towel, take something to cover your windows especially in hot environments. Burning yourself on a steering wheel or accidentally branding yourself with a seatbelt is a rite of passage for most Australians – so trust me when I say use a window shade. It will keep the car cooler, prevent thieves from being able to see in so easily and save your skin. Even if it's taking a moment to toss a towel over the steering wheel and dashboard when you hop out for an extended time.
28. Spare tyre and jack
Ensure the car you are driving, whether it's your own or a rental, has a spare tyre in good condition and a jack. If you've never changed a tyre, or it has been a while, there is no shame in a practice run. Especially if you are planning on driving somewhere remote.
29. Duct tape
The ultimate repair all – no matter whether you need to make emergency car repairs or your hiking boot falls apart, take some tape!
30. Multi-tool
For when duct tape doesn't do the job and something needs a more eloquent fix. As a former AV tech, who was never without a Leatherman on her hip, I can't tell you how many ways a multi-tool comes in handy from securing number plates on cars to fixing that tiny screw when it comes out of your sunglasses.
31. Cooler
Even if you are flying to your destination, some kind of cooler or insulated bag is priceless for keeping drinks and snacks on the road. For fly and drive trips we use the same insulated bag we use for our groceries because it folds completely flat and weighs very little. When driving from our home base, we'll take a more substantial hard-sided cooler.
32. Pillow
A travel pillow will help save your neck during those road trip snoozes, especially if you have long hauls between stops.
33. Blanket
A blanket is another all-rounder. Whether for warmth, a picnic, window shade (as mentioned earlier) or a privacy screen, a blanket is a simple, multipurpose road trip essential.
34. Travel towel
Microfibre towels are lightweight, compact and quick-drying. A hammam or peshtemal (aka Turkish towel) is another really light alternative to a traditional terry towel, but the cotton will take longer to dry than synthetic microfibre.
35. Winter car essentials
A few additional items are required for serious winter driving, such as an ice scraper, maybe even a snow shovel and tyre chains. Check the winter driving requirements of the state you will be travelling in and don't rely on rental companies to supply what you need. If you need chains, ask the rental company as it won't be an automatic inclusion with your car.
36. Lighter/matches
It's always handy to have a lighter or matches on hand even if you're not camping, for example when you're using public barbeques (grills for our American readers) or trying to light the fireplace in your Airbnb.
37. Biodegradable garbage bags
It's virtually impossible to road trip without creating some kind of rubbish. Take a garbage bag (preferably biodegradable) to collect rubbish as you go and keep the car tidy.
Enjoy your road trip and travel safe.
Peace, love & inspiring travel,
Madam ZoZo