Once upon a time in what seems like a previous life, I spent a decade working in the event industry, mostly as an event stylist. It was only natural that when someone asked me about travel themed party ideas, I had a lot of thoughts on the matter. Here I walk you through throwing a travel-inspired bash from the invitation, all the way through to the party favours.
More than just travel
Ok, you've decided on a travel theme but there are a few more things to consider first. There are lots of different aspects of travel to channel and it will help to narrow your theme down to something more specific. Think about who or what the party is celebrating and let that guide you. Is it a bridal shower, retirement, birthday or going away party? If so, you may need to consider that special someone's age, gender, interests and style along with that of your guests. Here are just a few ways to interpret a travel theme:
Vintage travel – Think old maps and leather suitcases, muted pastels and brass compasses.
Transport – Planes, trains… Imagine a glamorous Orient Express do, or a whimsical hot air balloon theme taking you anywhere you dream.
Focus on a destination – Create a Hawaiian Luau to a Mexican Fiesta, an Irish shindig to a French-themed fete.
National flags – Casual vexillologists will love showing off their knowledge of world flags, a great conversation-starting theme.
Around the World in Cocktails – A cocktail party exploring the origins of your favourite mixed beverages.
Travel Trivia Tournament – Can be a romantic night for two or extend to a bigger group of adults.
Travel themed party invitations
The key to a great themed party is weaving the theme into every aspect, start to finish. Sometimes it's easy and obvious, other times it takes a little more creativity. Let's begin with invitation ideas. Your invitation will set the tone for the entire party, so consider how it works in with the overall look and feel. Don't forget to list the following on your invites:
Date and time
Location
Theme (especially if it's fancy dress)
Dress code (as above)
Set catering expectations, don't leave your guests hanging wondering if they should eat beforehand or worse, leaving early because they're hungry (e.g. finger food provided).
What people may bring along (e.g. BYO favourite alcoholic beverage, or bring along a dessert to share)
RSVP date and contact details (ask people to mention any dietary restrictions e.g. vegetarian, gluten free etc)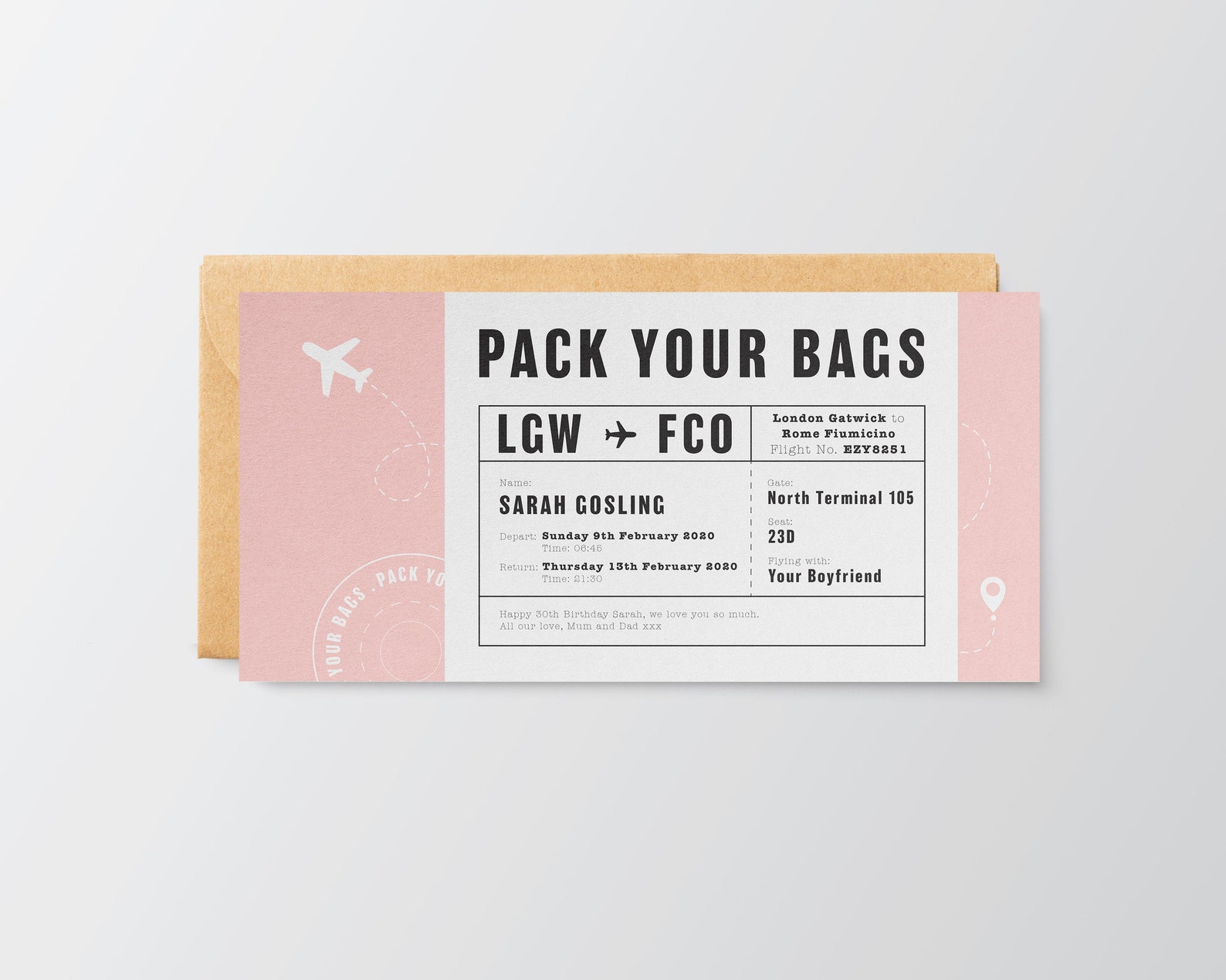 Food & drink
First, consider the style of the party including the number of guests, space and budget. Is it going to be standing room only, in which case you'll provide finger food on trays or set up a buffet? Will it be a more intimate, sit down affair? Do you have the seating required? Also, are you buying or making the food or a combination of both? What are your capabilities?
Now get creative. Are you going to theme the food around a particular destination? Alternatively, maybe you go for regular party food, but present it with a travel twist such as aeroplane cake toppers or served on map lined tray. Here are some examples of both:
Travel themed party decorations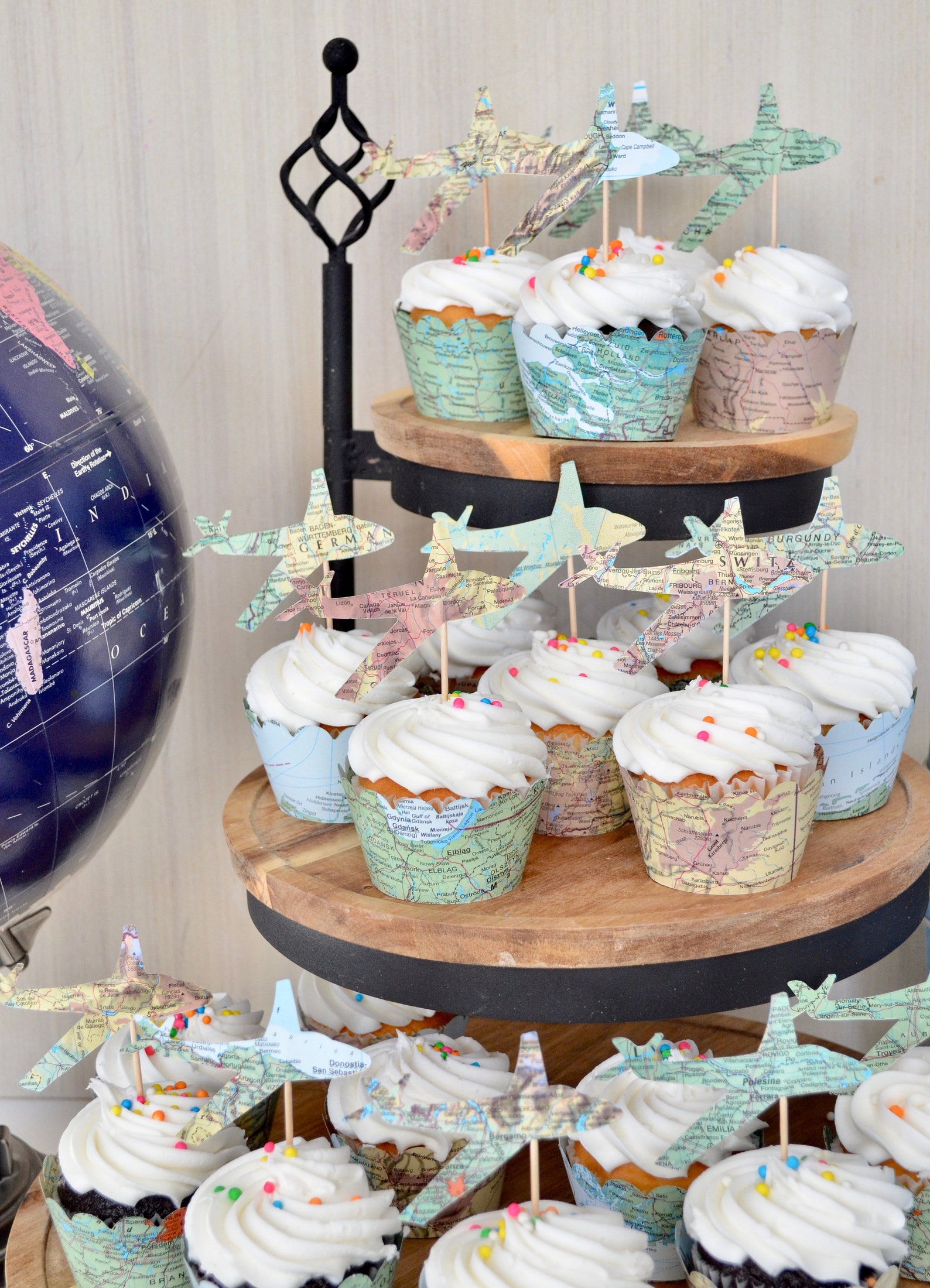 When decorating for a party, you can go from 0 to 100 in less than 10 seconds, so make sure you have a budget in mind. Think about things you already own and can repurpose, or if you're buying something new, how can you use it again? Are you a crafty DIY type who loves to make your own custom pieces, or do you just want something simple and out of the box? Here are travel themed party decoration ideas:
Here are a few sources for travel themed party decor:
Etsy are especially great for vintage-style travel party decor using maps to create items like bunting, favours and seating charts. Amazon is also towing the trend for vintage map-inspired travel party decorations. Oriental Trading takes a little more scouring to unearth their classier travel themed decorations, but there are some great pieces like world globe balloons and pastel suitcases for centrepieces.
For destination themes, check out Meri Meri for tropical decor,  Coterie for Italian-tile inspired vibes and Sweet LuLu for a Mexican fiesta.
Don't forget your local thrift store, Facebook Marketplace, eBay and for basic items like vases, candle holders etc. You might find a couple offloading once-used wedding decor!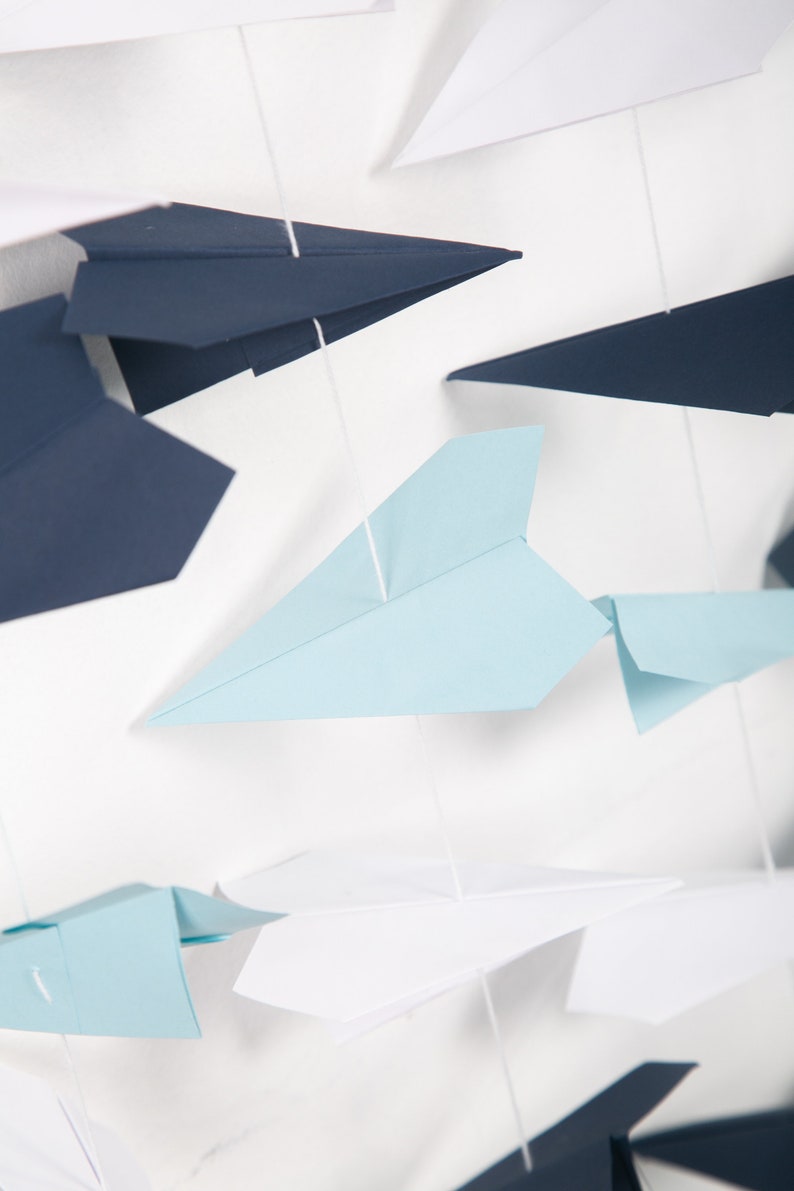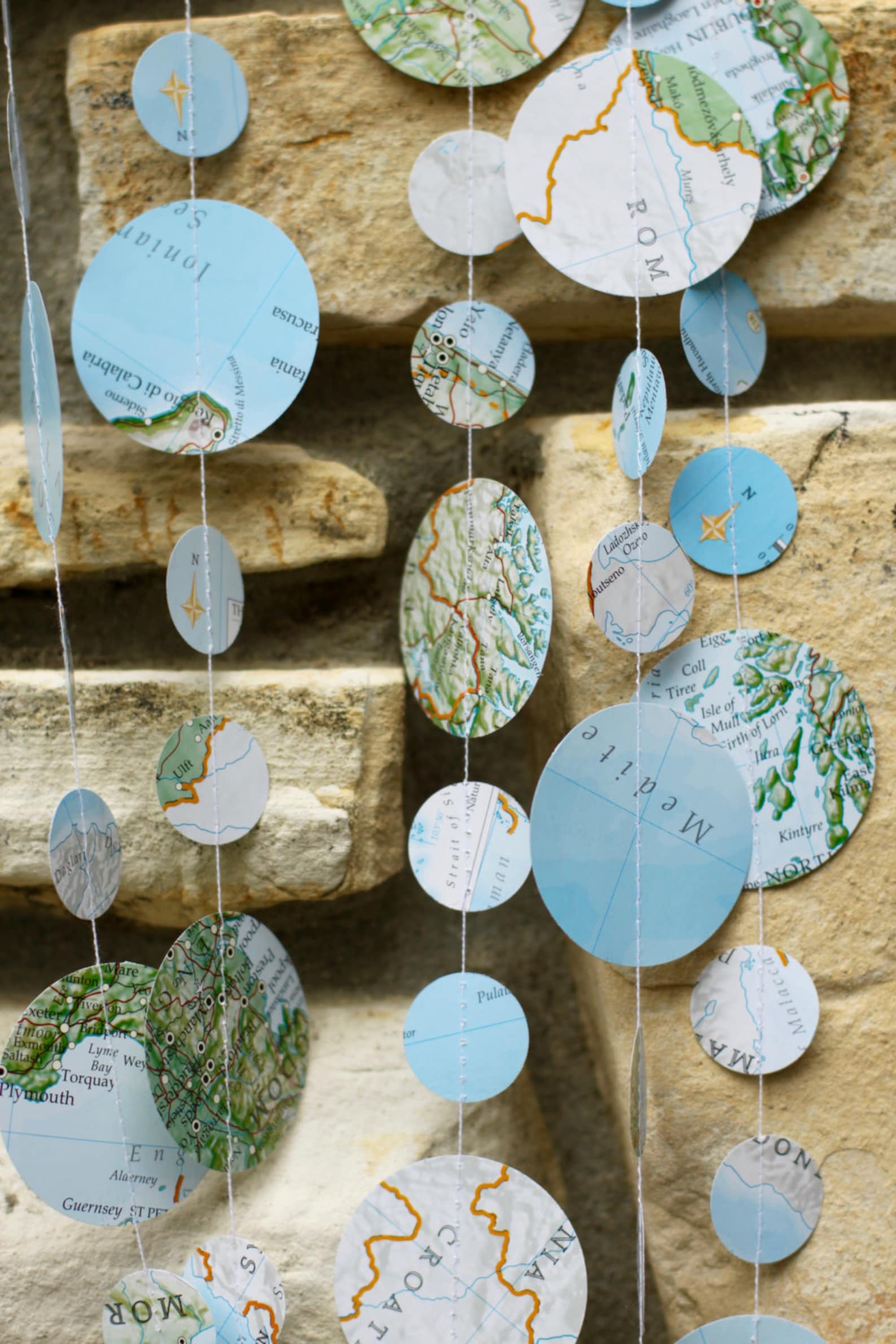 Setting the mood
Music! You must have music. Create a playlist in advance so on the day, you just have to hit play. Lighting is another sure-fire way to set a mood. If your soiree is a daytime outdoor bbq, you need not be concerned. However, don't forget lighting for night events, whether it's lowering the lights and sparking up some candles on the dinner table or creating a festive mood with something a little more disco-esque. Get my Spotify Travel Party Playlist here…
Travel themed party favors
Do you want to send guests home with a memento? What is the age range or interests of the group? Taking home a polaroid from the photo booth might be enough, or you might want to send kids home with something sugary.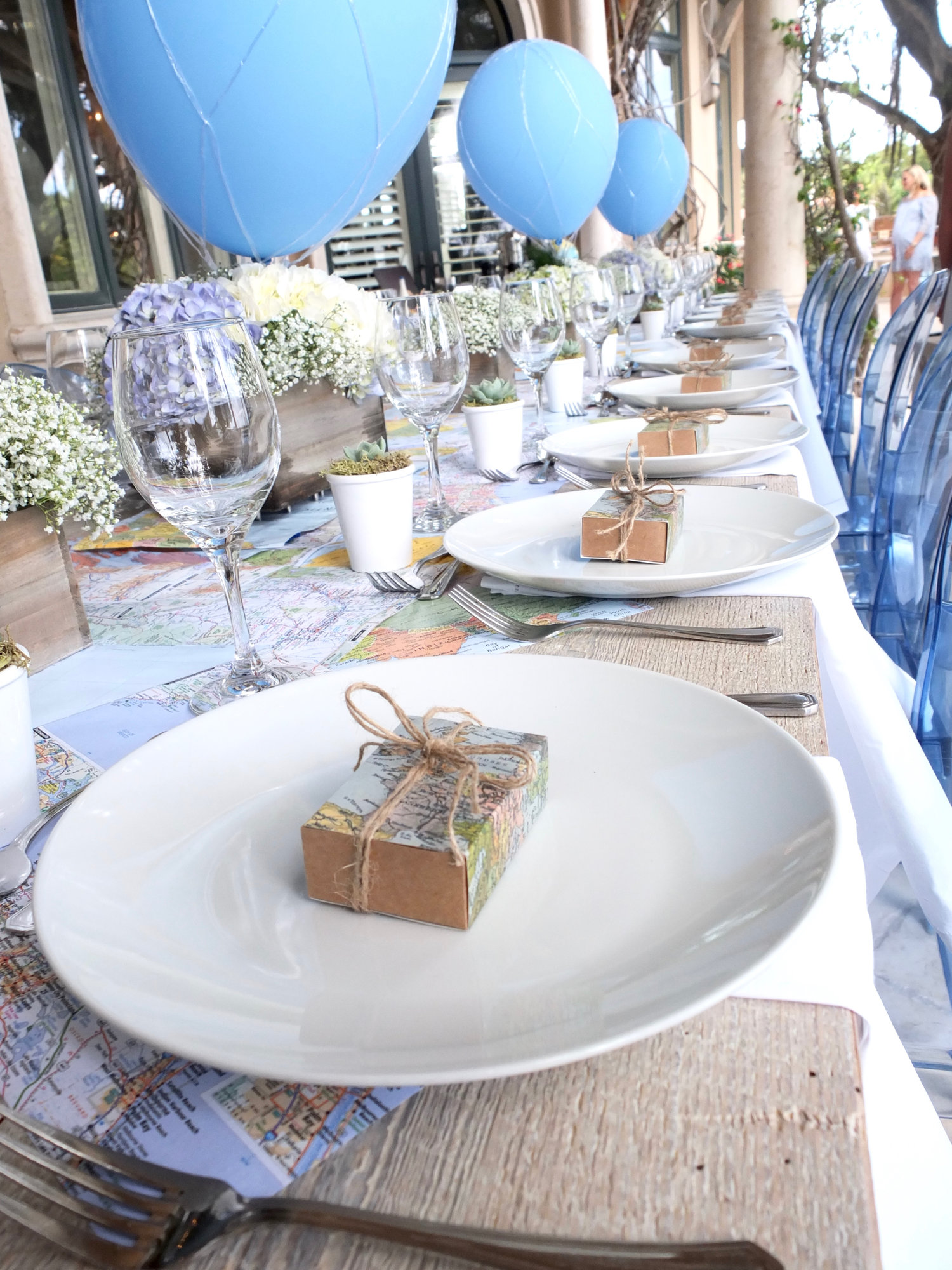 Thank you
Take the time to write a short note or send a quick email to thank guests for coming, especially if they brought a gift. If you are writing a physical note, think about using a postcard or a design that will echo your invitation to round out the event.
Enjoy throwing your travel themed party, and don't forget to drop your thoughts, questions and ideas in the comments below.
Peace, love & inspiring travel,
Madam ZoZo