You're guaranteed to fall in love with this scenic driving route through the covered bridges of Ashtabula County, Ohio. This Midwest County celebrates its covered bridges every October with a festival timed for peak leaf-peeping. Here's a preview of what to expect on a bucolic drive around this beautiful fall destination.
Why are covered bridges covered?
Historically, bridges were made of wood, which is vulnerable to extreme Midwest weather conditions. Without the covering, wooden trusses would rot more rapidly and require frequent replacement. Historically, covered bridges lasted longer, and kept the roadway clear of snow and rain, reducing dangerously slippery surfaces for passing horses and carts.
Ashtabula County, Ohio
Ashtabula County is located in Northeast Ohio and has 19 covered bridges, including America's longest and shortest bridges. The County's two oldest bridges are Mechanicsville Road and Windsor Mills, both built in 1867. All of the County's sheltered overpasses are connected by two recommended driving routes, and you can download your official driving map from here. 
Tip: Make a rest stop at the Covered Bridge Pizza Parlors in Andover or North Kingsville – eateries located inside old covered bridges that were dismantled and relocated in the 1970s.
Ashtabula County also hosts a yearly Covered Bridge Festival in October. This is the best time to see fall foliage throughout the region. The following pictures of Ashtabula's sheltered crossings will give you a taste of the beauty you'll find along the way.
Madison County, Iowa V Ashtabula County Ohio
Madison County, Iowa may be more famous, because of the novel and subsequent Hollywood film The Bridges of Madison County. But these days it only has 6 remaining bridges.
The reigning queen is lesser-known but no less scenic, Ashtabula County. Located just an hour's drive from Cleveland, Ohio, it boasts 19 covered bridges within an area you can cover in a long day or leisurely weekend.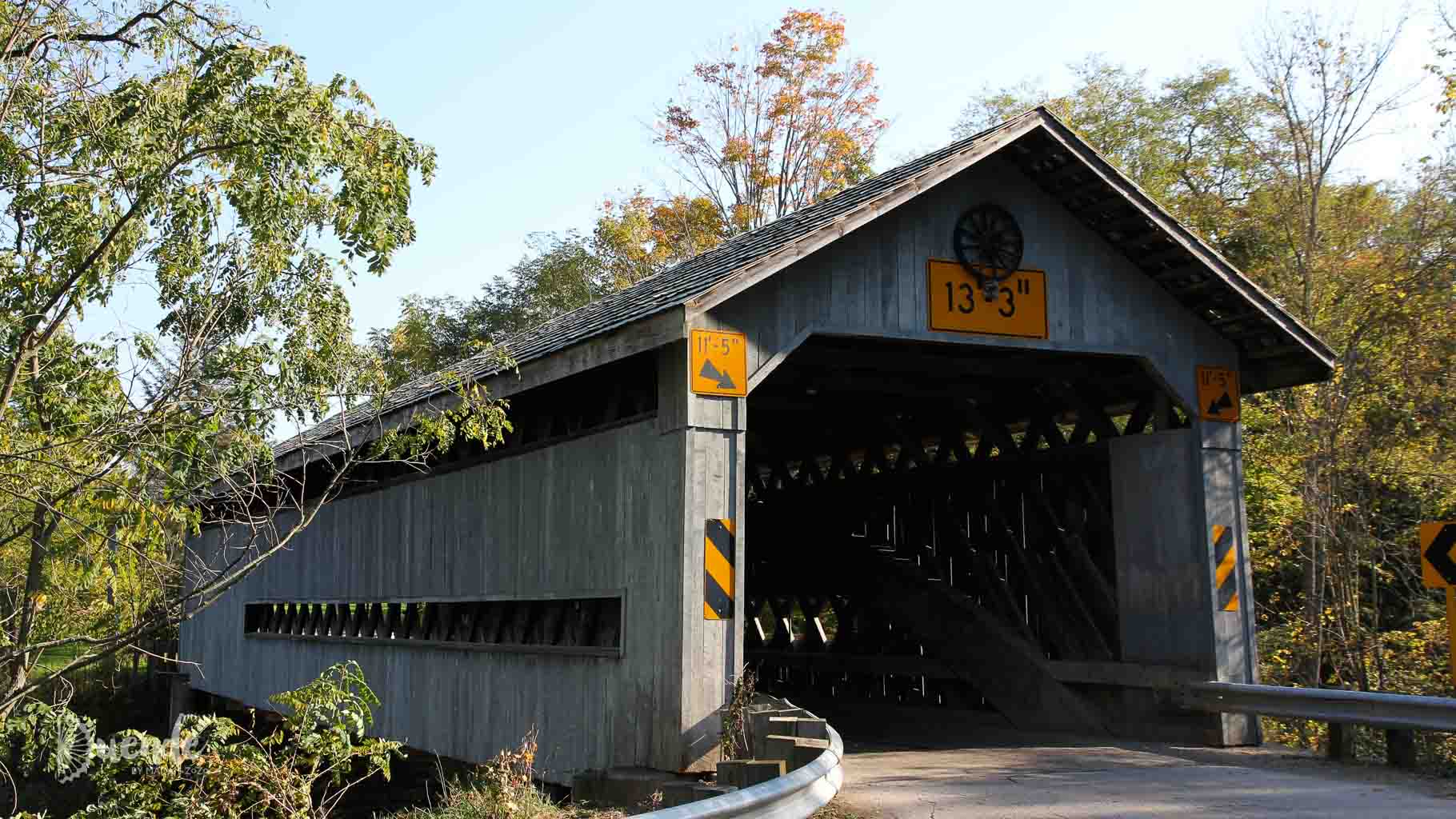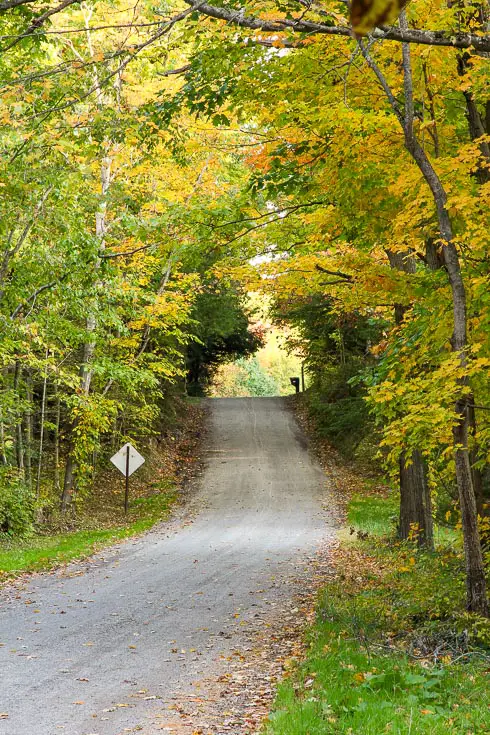 For more romantic getaways and Midwest adventures, see these posts:
Inspiring things to do in Northeast Ohio
Beards, Buggies & Barn Raisings – An Intro to Amish Culture
How to Enjoy a Day in Amish Country, Ohio
5 Fun Weekend Getaways in the Midwest for Adventurous Couples
I hope you find beauty and romance in the landscapes and covered bridges of Ashtabula County.
Peace, love and inspiring travel,
Madam ZoZo