I have a confession to make – I've never seen the film Bridges of Madison County. I was made to read the book in year 12 English class, and I could not fathom what was so romantic about an extra-marital affair. In fact, I don't think I even finished reading the book – sorry Mrs Avetisoff. The only romantic notion I found between the covers of the Robert James Waller novel, was the idea of covered bridges, something you won't find in my homeland of Australia.
Fast forward 15-years and I found myself living in the Midwest U.S.A., with many covered bridges nearby. My husband, James and I took a romantic Saturday afternoon drive to check out the covered bridges of Ashtabula County, Ohio, backed by gorgeous autumnal foliage and this is what we found.
Why are covered bridges covered?
Historically, bridges were made of wood, which is vulnerable to extreme Midwest weather conditions. Without the covering, wooden trusses would rot more rapidly and require frequent replacement. Hence, the covered bridges of Ashtabula County not only lasted longer but had the added benefit of keeping the roadway clear of snow and rain, reducing dangerously slippery surfaces for passing horses and carts.
Ashtabula County, Ohio
Ashtabula County is located in Northeast Ohio and has nineteen covered bridges, including America's longest and shortest bridges. All of the County's sheltered overpasses are connected by two recommended driving routes, and you can download your official driving map from here. You might also stop in at the Covered Bridge Pizza Parlors in Andover or North Kingsville – eateries located inside old covered bridges that were dismantled and relocated in the 1970s.
The County also hosts a yearly Covered Bridge Festival in October. The following pictures of Ashtabula's covered bridges will give you a taste of the beauty you'll find there. I hope you found your own romance in the landscapes and bridges of Ashtabula County.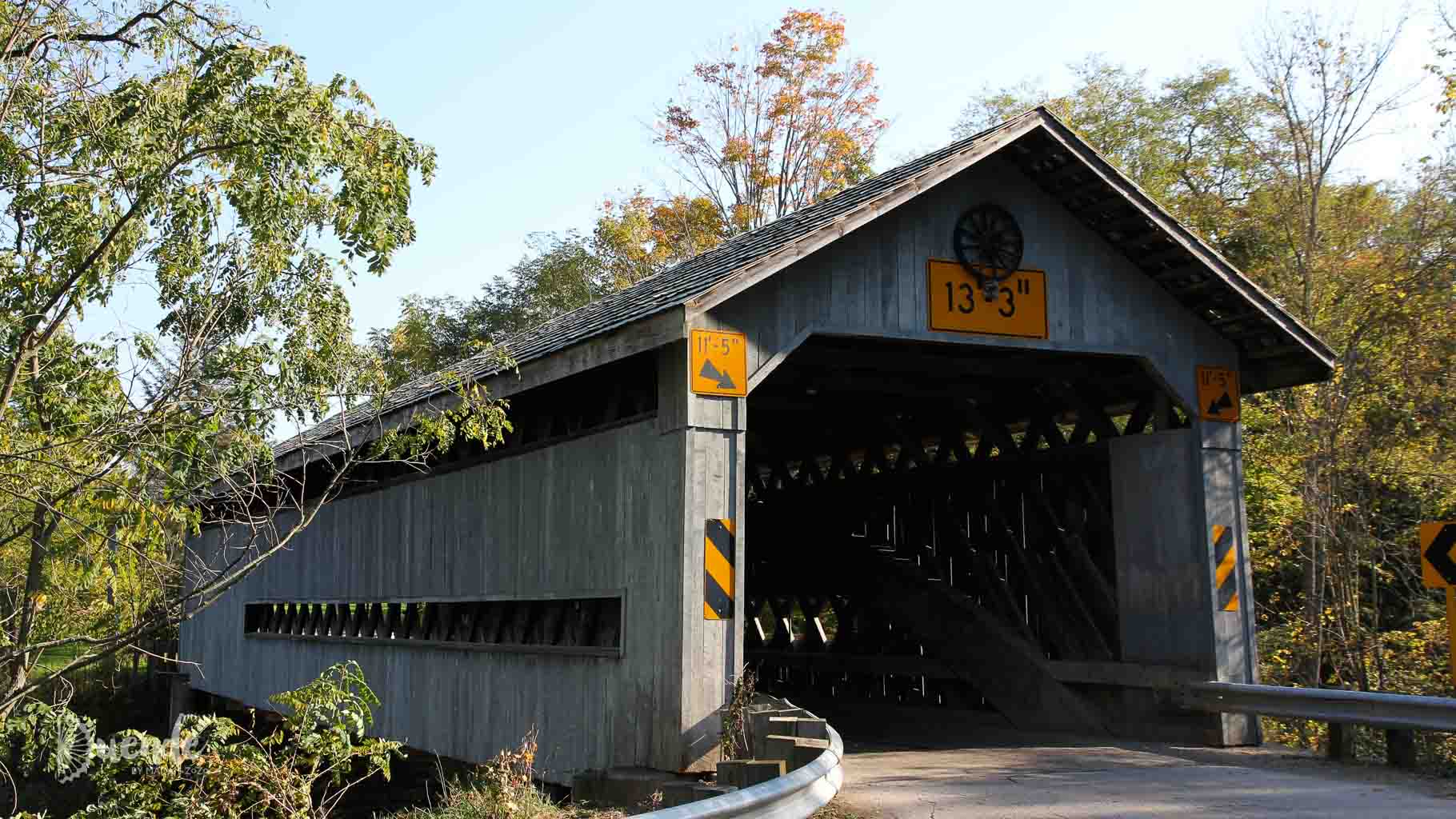 See here for more inspiring things to do in Northeast Ohio.
Peace, love and inspiring travel,
Madam ZoZo