Drink cocktails in secret Chicago speakeasies, ride in (or drive) an Indy car on the historic Indianapolis circuit, groove down to the original Motown recording studios and more with these fun weekend getaways in the Midwest. Explore these destinations across five states that feature some of the best and most unique experiences the Midwest region has to offer.
Disclosure: I may earn compensation from the purchase of any product or service linked on this website, at no extra cost to you. I only link to products I use and love, therefore feel comfortable recommending.
Weekend getaway in Chicago, Illinois
After modest beginnings, Chicago flourished in the 1830s as a transportation hub. With the exception of a massive fire that destroyed most of the city and took many lives, it grew continuously to its peak population in 1950. Chicago became home to many European immigrants, site of the world's first skyscraper and the nation's rail centre.
See Chicago's celebrated architecture with a river cruise and get a top-down view from 94th-floor bar 360 Chicago. Take to the Wabash Art Corridor for street art and the Art Institute of Chicago for finer artworks. Visit starchitect Frank Lloyd Wright's self-designed home. Eat anywhere on the spectrum from deep-dish pizza to Michelin star fare and crawl the hidden downtown speakeasies. For my favourite things to do in the Windy City – see this Chicago post.
Weekender in Cleveland, Ohio
Next on our list of Midwest weekend getaways is Cleveland. Founded in 1796 where the Cuyahoga River meets Lake Erie, the city sometimes referred to as "the mistake on the lake" boomed as a manufacturing centre with the construction of the Erie Canal. Unfortunately, it also suffered the decline of many rustbelt cities but possesses a significant history that can be explored today.
Cleveland is a great base for visiting the attractions of Northeast Ohio, including its very own Rock'n'Roll Hall of Fame, Cleveland Museum of Art and the biggest theatre district outside of New York City's Broadway. A little further afield is one of the world's largest Amish communities and a landmark Tudor-revival mansion turned living museum. For more details see this list of top things to do in Northeast Ohio.
City break in Detroit, Michigan
Discover Detroit on an upswing! At first a French settlement, the city was founded in 1701 before it was taken by the British. As the popularity of automobiles took off, so did manufacturing in Detroit. This Gilded Age of the early 20th century passed and during the 1960s Detroit began a downward spiral. However, Motor City is undergoing a slow revival led by its creative class.
Uncover Detroit's incredible legacy including Ford's Piquette Plant known as "birthplace of the Model-T" and groove on down to the Motown Museum. Take a tour of outstanding local architecture and discover murals by world-renowned street artists. Also, don't miss the Diego Rivera-created Detroit Industry Murals at the Institute of Art. More on these things to do in Detroit are just a click away.
48-hours in Indianapolis, Indiana
Another option for your Midwest weekend getaway is getting to know the "Crossroads of America" – Indianapolis. The city was founded in 1821 as the state capital of Indiana. Its central location near the White River and surrounding flat, fertile land saw it quickly become an agricultural centre. Expanding roads and railways transformed the city into a manufacturing and transportation hub. Indianapolis also established itself as a regional centre for banking and insurance, which it retains today. The City also became synonymous with motorsport, being the namesake of Indycar and hosting the annual Indy500 race since 1911.
See the downtown core of Indy by walking or cycling around the inner-city Cultural Trail. Go for a ride (or take the wheel yourself) in an Indy car on the historic Indianapolis Motor Speedway. Visit the fabulous collection at the Indianapolis Museum of Art including a tour of Oldfields-Lilly House, and eat at the trendy cafes of Mass Ave and Broad Ripple. For more on what to do in Indianapolis, click right this way.
Weekend wander across Wisconsin
Take a weekend to wander across "America's Dairyland" and explore the architecture of Frank Lloyd Wright in his home State. In the 19th and early 20th centuries, Wisconsin was largely settled by immigrants from Europe, namely Germany and Scandanavia. They brought with them traditions in cheesemaking which were the beginning of Wisconsin's reputation for Fromage.
Among the immigrants that settled in Wisconsin, were the Welsh grandparents of renowned architect, Frank Lloyd Wright. Grandma and grandpa Lloyd Jones established a farm on the land where you will find FLW's home and architecture school today. The Frank Lloyd Trail will lead you on a self-guided road trip, from the banks of Lake Michigan across southern Wisconsin, stringing together various homes and buildings designed by Wright and that is open to public tours. I've written about my own experience on the Trail with a few, bonus sights here. While you're exploring architectural masterpieces across Wisconsin's glacier-sculpted landscape, you will also have the opportunity to indulge in cheese tasting and delicious farm-to-table dining.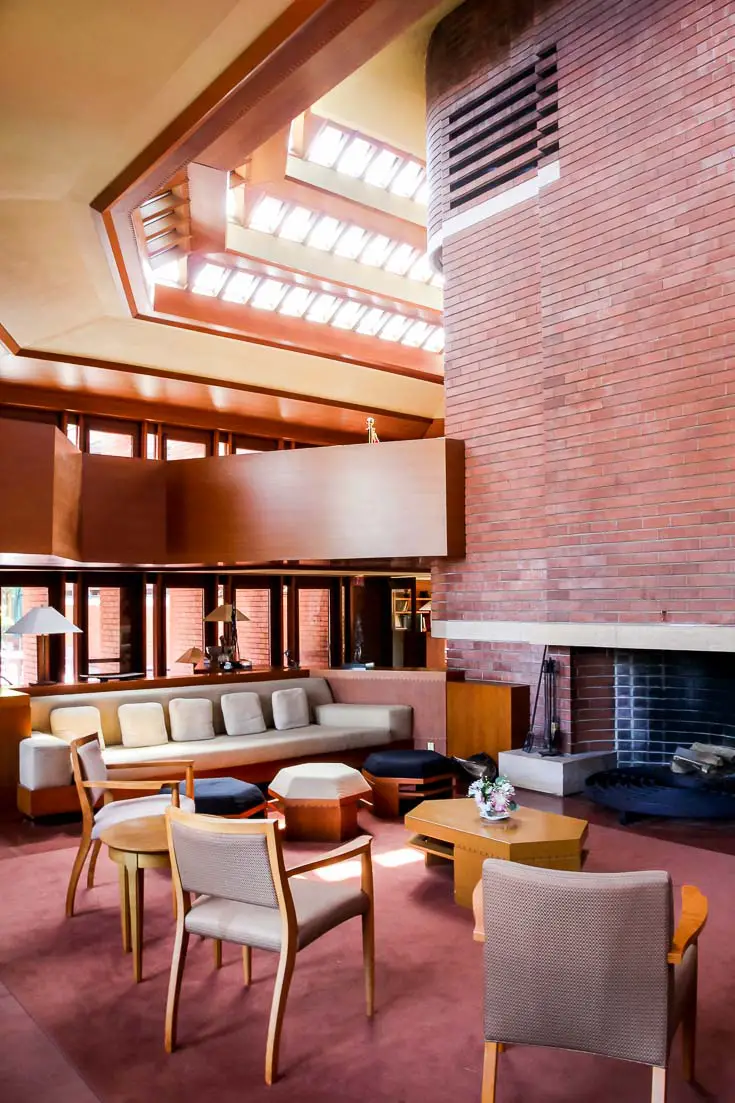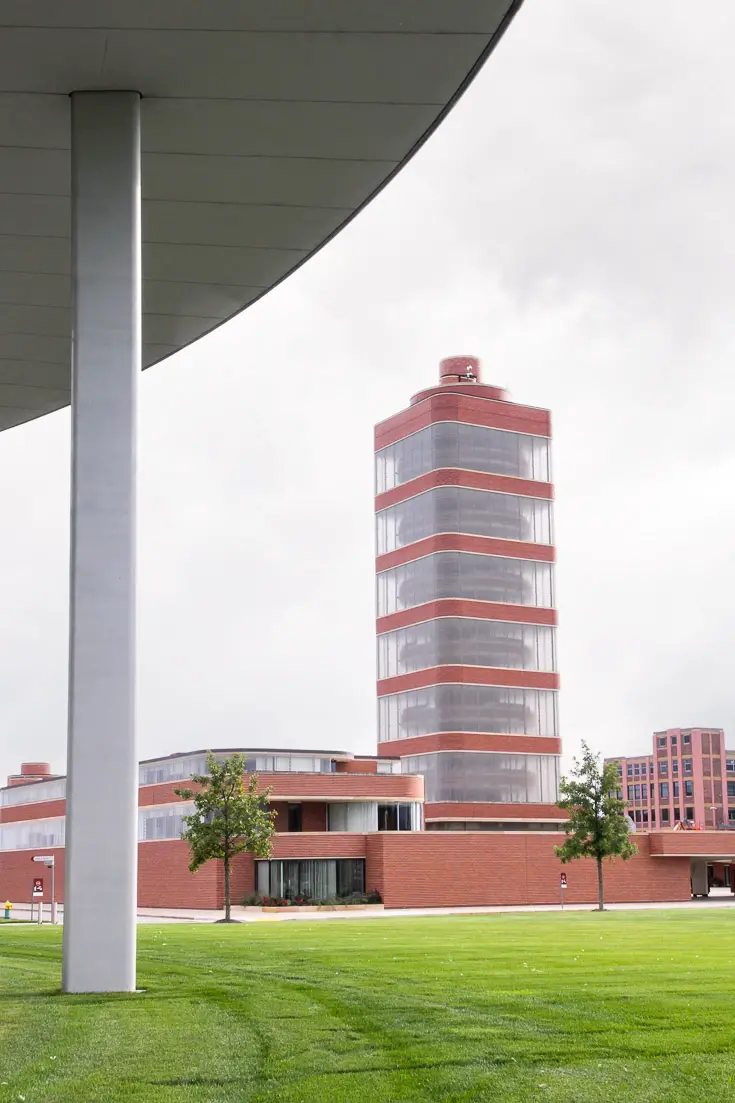 South Dakota's stunning National Parks
South Dakota, the US's 40th State, is the native land of nine Native American tribes including the State's namesake Dakota peoples. The French were the first Europeans to explore this area and they sold South Dakota to the USA as part of the Louisiana Purchase in 1803. Colonial settlers were mainly fur traders at first, followed by land speculators. Gold saw the end of the treaty between the government and Native Americans of the region, creating a rush of new settlers hoping to claim land or strike it rich.
South Dakota is gifted with amazing State and National Parks, plus a long history to explore. From the "wild west" town of Deadwood to the beauty of the Badlands. There's the Crazy Horse Memorial, Mt Rushmore and the Cold War Minuteman Silos… You will not run out of interesting things to do and see – get this list of my favourite sights. The best part is that South Dakota's top sights are all really accessible from Rapid City airport, so you can get plenty done in a weekend visit. Fly in, fly out but don't just fly over!
Inspired to take one of these weekend getaways in the Midwest? I hope so. There are plenty of urban gems that can be explored in 2-3 days.
Peace, love & inspiring travels,
Madam ZoZo