I shared in my 2016 Year in Review, that one of our current goals as Aussie expats living in the Midwest United States, is to travel once per month, if only for a weekend or day trip. After returning from Australia in January, my February excursion was scheduled as a road trip to Pittsburgh. The weekend getaway got nudged into early March due to some important sights that were closed over the coldest winter months. Therefore my first tip for Pittsburgh is to plan your visit for warm weather! There is plenty to explore in Steel City, so I have narrowed them down to the most unique things to do in Pittsburgh.
Disclosure: I may earn compensation from the purchase of any product or service linked on this website, at no extra cost to you. I only link to products I use and love, therefore feel comfortable recommending.
Ride the historic funicular to see the City of Bridges
Pittsburgh has a number of nicknames, and looking at its skyline there is no question how the "City of Bridges" became one of them. Officially, Pittsburgh has 446 bridges, making it the city with the most bridges in the world. As someone whose first love was a bridge, this instantly endeared the city to me. Why so many bridges? Pittsburgh is located on the confluence of the Allegheny River and Monongahela River, which meet to form the Ohio River. Without the bridges, the landscape would present many challenges to moving around the city and surrounds. There are bridges of all types and sizes made from materials ranging from steel to coral. One of the best ways to view many of Pittsburgh's bridges in a single glance is to take the historic Duquesne Incline to the top of Mount Washington. The summit affords sweeping views of the Pittsburgh skyline wedged between the converging rivers, which are crossed with a variety of bridges.
Go river walking
Another way to view some of Pittsburgh's bridges is of course to walk across them.  Not all of the bridges are pedestrian-friendly but there are enough to keep you clocking up the miles. The Three Rivers Heritage Trail links many of the bridges, giving you safe waterfront access and a picturesque walking route along north, south and downtown sections of the rivers. The Trail connects popular attractions such as Point State Park, Senator Heinz History Center, Strip District, Heinz lofts (former Heinz factory), Carnegie Science Center and PNC Park. For more information including maps, see the Friends of the Riverfront website.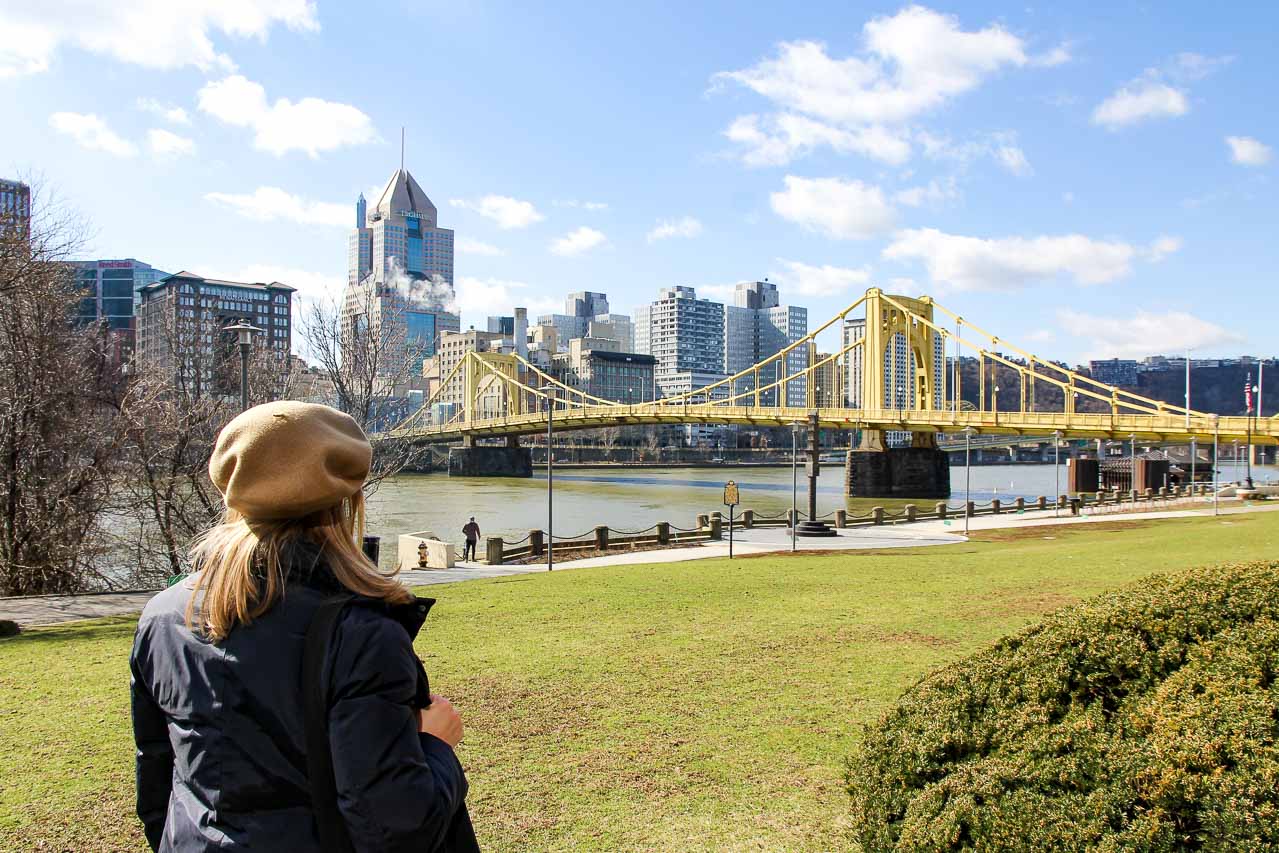 Immerse yourself in Andy Warhol art
In case the name "Andy Warhol" doesn't ring a bell, think vivid pop-art portraits of 60's celebrities and cans of Campbell's soup. Andy was born and raised in Pittsburgh where there is now a comprehensive museum displaying his work, along with archives of items from his estate. The Andy Warhol Museum claims the largest gallery dedicated to a single artist in the United States and is one of the best things to do Pittsburgh, especially if you are a pop art fan.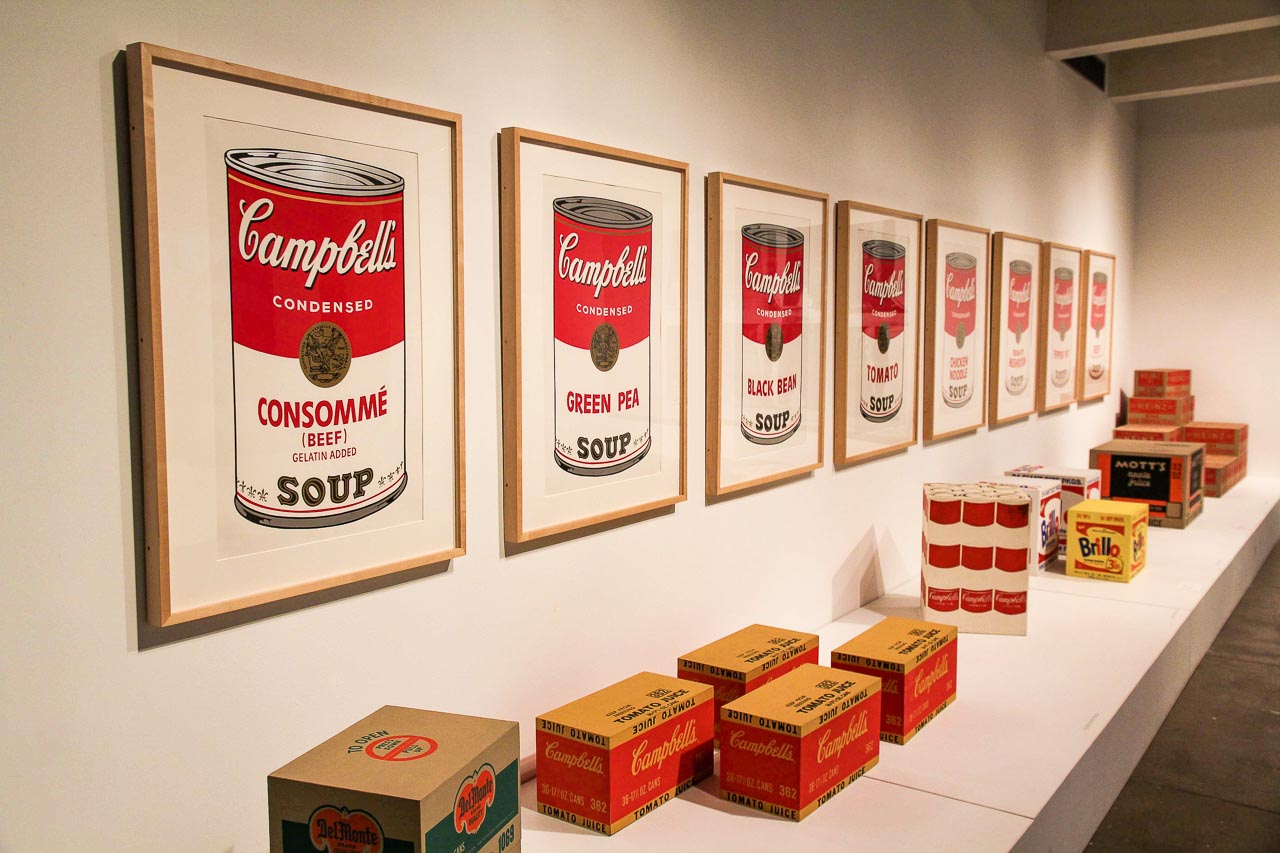 Eat your way around the Strip District
When you begin to feel peckish its time to make your way to the Strip District, where old mills, factories and warehouses have been converted into a foodie paradise. The Strip District spans from 11th to 33rd Streets just northeast of the central business district. This is also the place to come if you're looking for nightlife. Our favourite place to eat here was Gaucho Parrilla Argentina, but be warned, go early or late because the queue of hungry patrons wanting to eat here stretches round the block.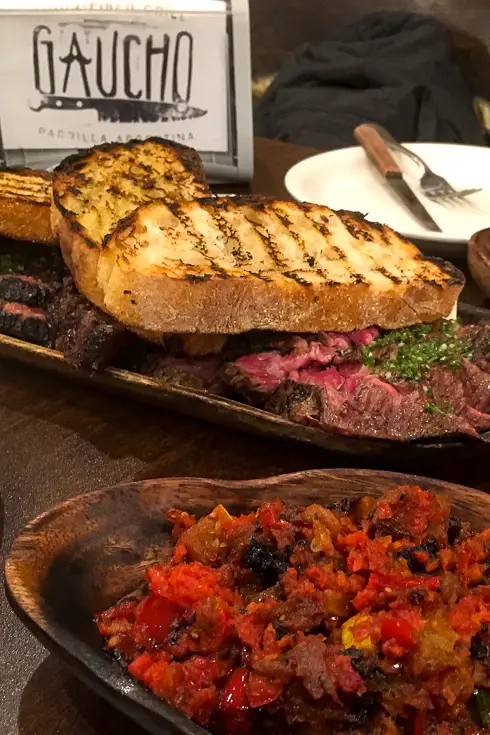 Admire the architecture
There is no doubting you've arrived at the Oakland campus of Pittsburgh University as the urban landscape transforms from dilapidated row houses to majestic stone structures. One of the most notable buildings is the Cathedral of Learning, known colloquially as "Cathy."  The 42-story late gothic revival cathedral is the second tallest gothic-styled building in the world. Commissioned in 1921, the steel frame overlaid with Indiana Limestone, was designed by Philadelphia architect Charles Klauder with the idea of combining the look of a modern high rise with the tradition of Gothic architecture.  Other buildings of interest in the area include the gothic revival Heinz Memorial Chapel, and the 1910 beaux arts Soldiers and Sailors Memorial Hall and Museum.
Explore Phipps Conservatory
Phipps Conservatory is a 1893 built glasshouse, which houses marvelous displays of flora and art. On our visit the Conservatory was a lush display of vibrant tropical flowers punctuated by glass sculptures by Dale Chihuly. To spend some time in the this humid greenhouse of colour was such a relief after a long Midwest winter. The building itself is stunning and the exhibits world-class.
Fall for Fallingwater and Frank Lloyd Wright
For this attraction you will need a car, half a day and a passion for architecture because it's not really in Pittsburgh. Fallingwater is a home designed by well-known American architect, Frank Lloyd Wright whose work includes the Guggenheim Museum in New York City. The residence was designed and built in the late 1930's as a vacation home for a prominent Pittsburgh family. The Kaufmann family would spend their summers on the land known as Bear Run, now a nature reserve a 90 minute drive southeast of Pittsburgh. Wright shared the Kaufmann's appreciation of nature, modern art and innovative architecture, and was therefore commissioned to design a luxury home that would replace the basic shack they used up to that point. Wright surprised them with plans of a home positioned not with a view of the 10 metre waterfall onsite, but instead built right over the cascades. His idea was that the sound of the rushing water could be heard within the house and therefore the falls experienced as part of the home, rather than a view to be admired only momentarily from a window. Book in advance or go early in the day, as tours do sell out. While Fallingwater's exterior and grounds can be experienced freestyle, the interior of the home can be viewed by guided tour only.
NOTE: If you are a super FLW fan, you'll also want to make time to visit Kentuck Knob, another Wright-designed property nearby that now offers public tours. It's only another 20minute drive from southwest from Fallingwater.
Start planning your city break in Pittsburgh
You'll need a car to make your way out to Fallingwater, I recommend renting from National Car Rental.
There are many things to do in Pittsburgh, but if you are a culture vulture and creative soul like me, then this list will help you narrow the offering to the most unique and Steel City-centric sights achievable in a weekend. For more USA-based city break ideas, see these Fun Weekend Getaways in the Midwest.
Peace, love and inspiring travel,
Madam ZoZo