As an Australian, there are three things I associate with Miami, Florida: the pastel-hued Art Deco District, sun-kissed white-sand beaches and the music of Gloria Estefan. It wasn't until I was researching for our 2-week Florida road trip, that I realised Miami also had an incredible artistic community that lends itself to creative corners such as Wynwood Walls. Nor did I anticipate the wonderful variety of Latin American cuisine available. With so much to do, where do you start piecing together an itinerary for tackling Miami in a weekend? Right here, my friend. Right here.
Disclosure: I may earn compensation from the purchase of any product or service linked on this website, at no extra cost to you. I only link to products I use and love, therefore feel comfortable recommending.
Getting to Miami, Florida
There are domestic flights to Miami International Airport (MIA) from almost 60 US cities including Boston, Cleveland, Chicago, Dallas, Los Angeles, New York City, San Francisco and Seattle. Airlines running direct flights are United, American, Delta and Frontier. Search for flight details using Kayak.
Where to stay in Miami
We enjoyed our stay at the San Juan Hotel South Beach, however, if you are booking last minute and accommodation is pricey (as we did once) the Miami Marriott Biscayne Bay is a good hotel in a central location for exploring if you have a car.
Miami in a weekend
Day 1
Once you're checked into your hotel at South Beach, get oriented with the area straight up by partaking in a delicious food and architecture tour on foot. This will give you a feel for the history and highlights of South Beach and will give you some restaurant ideas for the remainder of your stay. We took Miami Food Tours' SoBe Tour de Forks – believe me, you won't leave hungry. Tours are 11:00 am and 4:30 pm daily, so whether you arrive early Friday afternoon or Saturday morning, there's a tour waiting for you.
Mine those South Beach architectural gems some more with a tour from the Miami Design Preservation League (MDPL). For a preview of the gorgeous, pastel art deco buildings see my post: Sorbet SoBe. You can take a guide-led tour or rent an audio guide to enjoy at your leisure.
Spend the late afternoon relaxing on the beach or hit up a local bar for happy hour.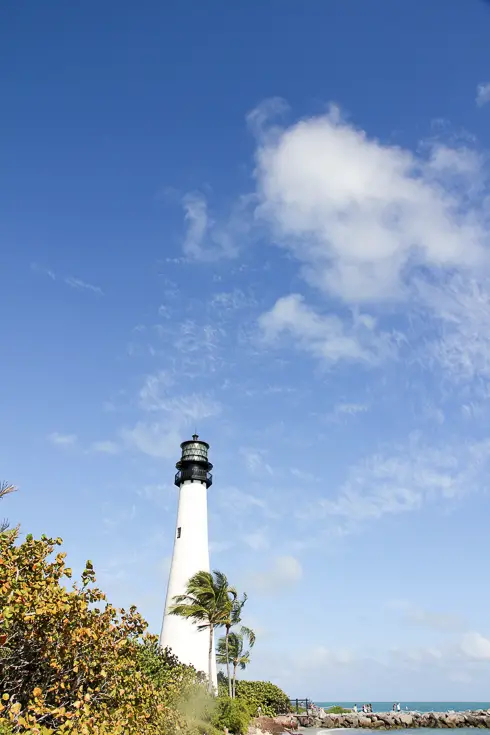 Day 2
After brunch – we loved The Front Porch Café – make your way to Wynwood Walls for a fat dose of street art. Here muralists from around the world are invited to liven up the walls, creating a free outdoor gallery of street art. The commissioned art has drawn other creators to spray the surrounding streets, so you'll find block after block of art. Note, Wynwood is in the progress of gentrification and is surrounded by some seedier suburbs. Uber is a good way to get there, taking advantage of your local driver's knowledge. If you are self-driving, stick to the main roads – that may mean overriding Google's directions and taking a more trafficked route. Once you are there, you will notice a high police presence but don't be lax, follow my guide on securing your rental car in this travel security post.
When you start feeling the niggles of an empty stomach, its time to head south to Little Havana. Following the Cuban Revolution of the 1950s, many Cubans fled to Miami. This part of the city, once a Jewish neighbourhood, became the favoured sport for working-class exiles. See the old men playing dominoes in Maximo Gomez Park, check out the Little Havana Paseo de las Estrellas (Walk of the Stars) and the historic Tower Theatre. Wander Calle Ocho (8th Street) for Cuban coffee and food. When you are thoroughly refuelled, head for the airport.
Did you find this 2-day Miami itinerary useful? Tell us about it in the comments below.
Peace, love & inspiring travel,
Madam ZoZo