In order to understand Frida Kahlo's artistic genius, you really need to know something about her life. What better place to get acquainted with México's most famous female painter, than her former home–La Casa Azul, in the Coyoacán neighbourhood in México City.
I was first drawn to Frida Kahlo for her personal style. I knew nothing about her life or art, only her flower-adorned braids and traditional Tehuana outfits. Though I connected instantly with Frida's personal style, it took me a lot longer to appreciate her paintings. Reading this biography and visiting La Casa Azul, helped me to understand her oeuvre. I highly recommend this experience as part of any art lover's Mexico City itinerary.
Disclosure: I may earn compensation from the purchase of any product or service linked on this website, at no extra cost to you. I only link to products I use and love, therefore feel comfortable recommending.
Surrealist/realist
Like many that have gone before, I misread her art as Surrealism.  That changed when I picked up her biography and began to realise the truth in Frida's own words: "They thought I was a Surrealist, but I wasn't. I never painted dreams. I painted my own reality."
Frida's artworks are a visual diary of her intimate thoughts and feelings. Though she painted many self-portraits, they weren't the glossed up, trouty-pout selfies of a modern influencer. They were and continue to be a raw expression of life as she experienced it, with all the beauty and ugliness of reality.
Take a walk with me through La Casa Azul – Frida's vibrant childhood home, the place she married Diego Rivera (the first time) and spent her final days in 1954. See her art, home, studio, and garden, and if you ever go to Mexico City, see it for real!
Frida Kahlo Museum artworks
La Casa Azul contains a number of Frida's artworks, along with works by Diego Rivera and photos taken by Nickolas Muray. Frida Kahlo Museum artworks at the time of my visit included:
Viva La Vida "Long Live Life", Frida Kahlo, 1954
Retrato de la familia de Frida "Portrait of Frida's Family", Frida Kahlo, 1950-54
Portrait of My Father Wilhelm Kahlo, Frida Kahlo, 1952
Naturaleza muerta "Still Life", Frida Kahlo, 1942
Appearances Can Be Deceiving, Frida Kahlo, 1934
Frida and the Caesarian Operation, Frida Kahlo, 1931
Paleta de Colores "Palette of Colors," Frida Kahlo, 1927-29
La Quebrada, Diego Rivera, 1956
Retrato de Marzia "Portrait of Marzia", Diego Rivera, 1935
El Despertador "The Alarm Clock", Diego Rivera, 1914
Landscape, Diego Rivera, 1911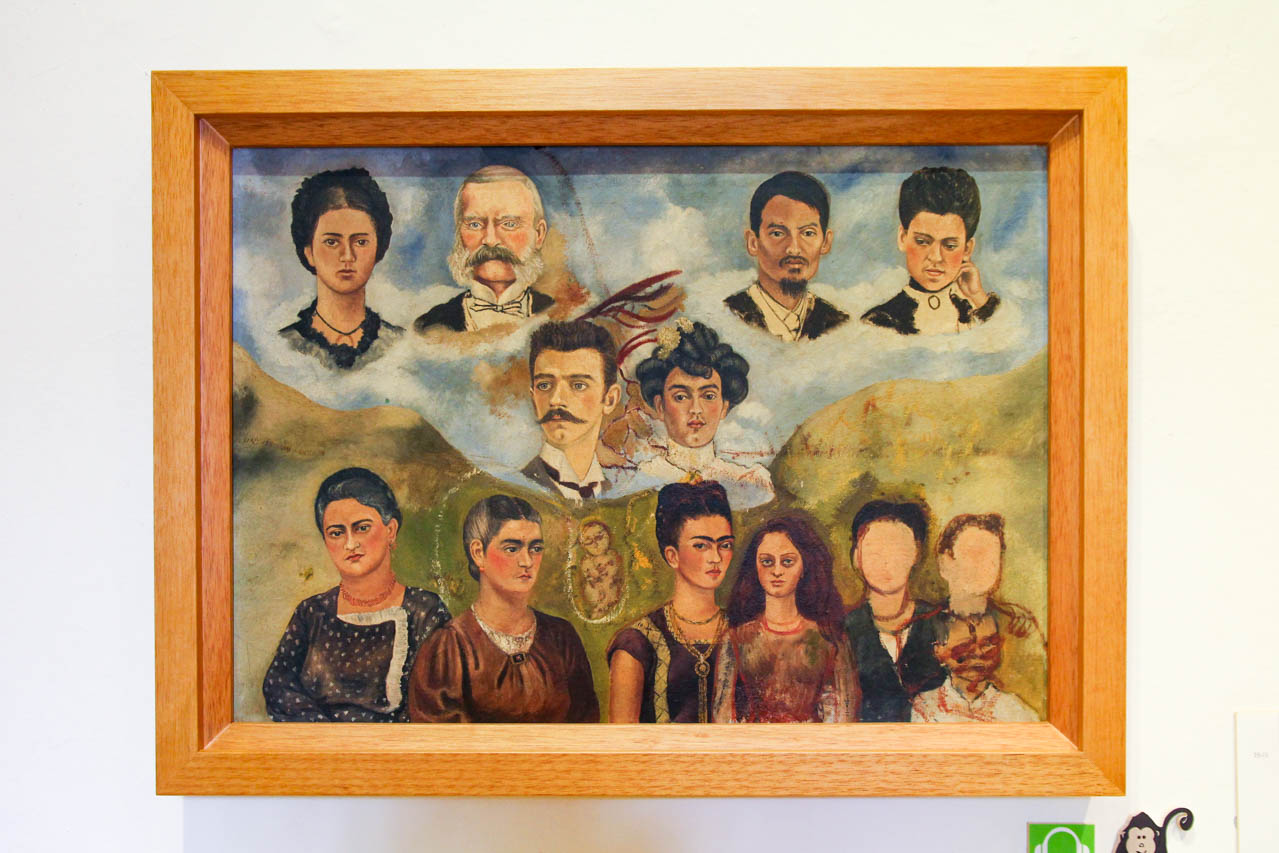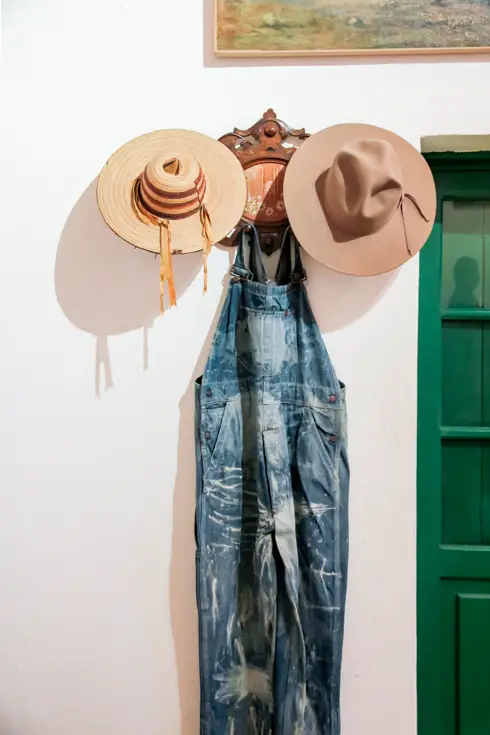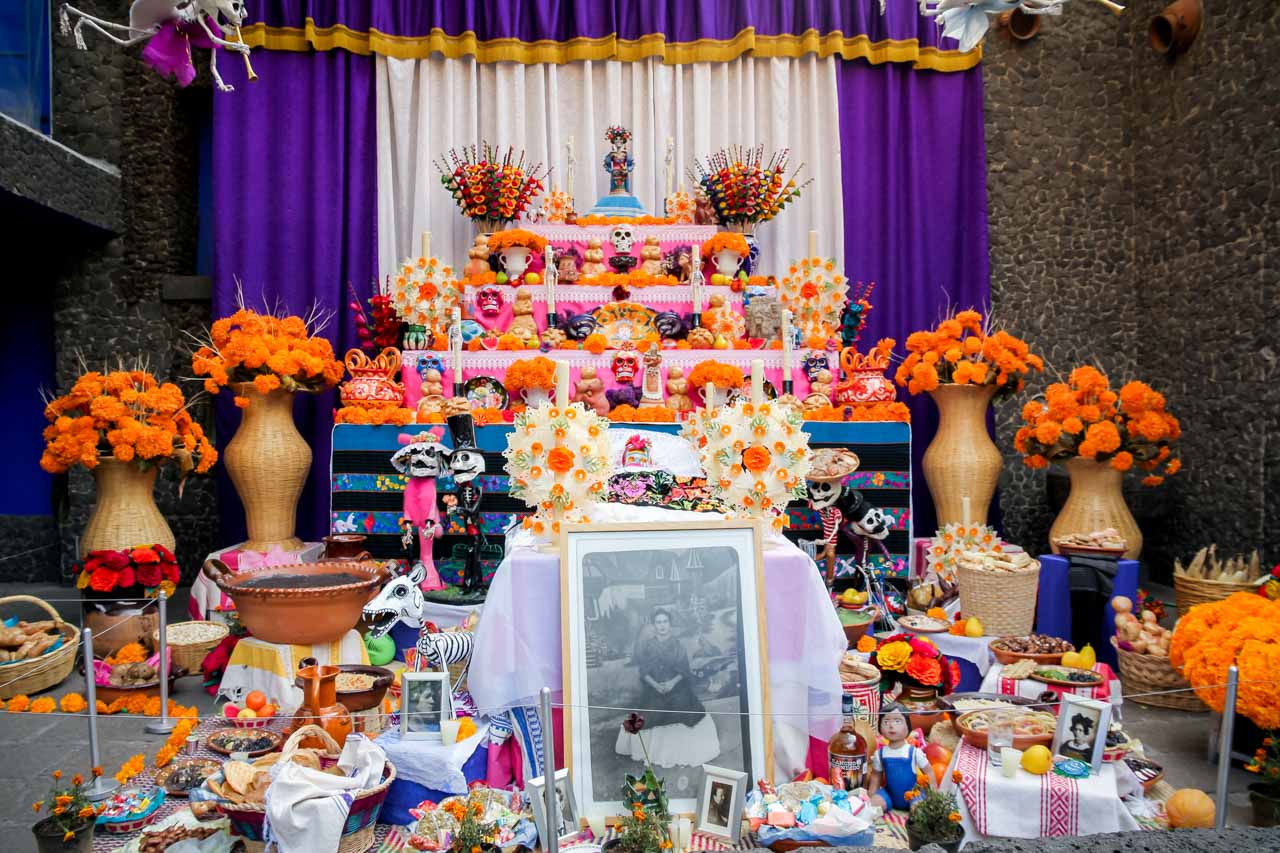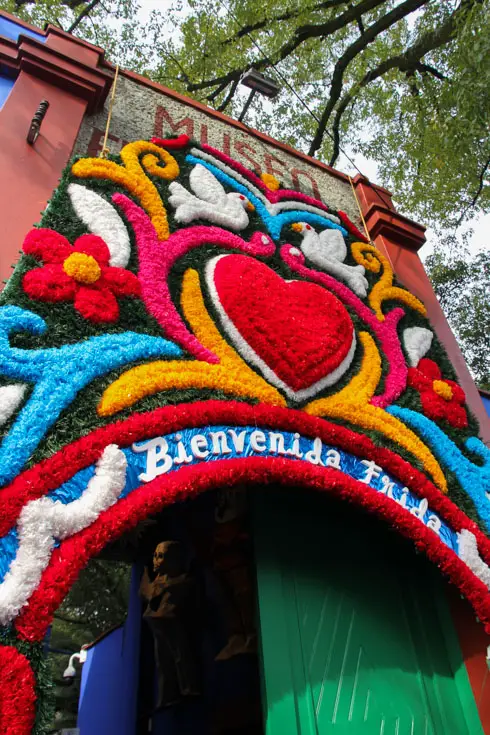 Tips for visiting La Casa Azul
Casa Azul is open Tuesday-Sunday. See holiday hours here.
Book your tickets online in advance. Otherwise, you will likely be waiting four hours to get in. Time slots for the Museum are available a month in advance, so put a reminder in your calendar to book.
If a reasonably uncrowded photo of the front of Casa Azul is important to you, go for the earliest morning time slot possible and arrive early. Though the Museum restricts the number of visitors inside at any one time, the street outside gets super busy. It gets hectic out there! Below is the Museum at about 1pm.
There is an English and Spanish language version of the website, but you can only purchase Frida Kahlo Museum tickets on the Spanish site here. Use Google's "Translate this page" to get you through.
If you want to take photos inside there is an additional fee of MXN30 (approx. USD1.50). No flash photography permitted.
Video guides are available in Spanish and English for MXN80.00 (approx. USD4.00).
How to get to the Frida Kahlo Museum
La Casa Azul is located at Londres 247, Colonia Del Carmen, Coyoacán, C.P. 04100, México City. You can get there a couple of ways:
Uber is a relatively cheap and safe way to travel in Mexico City.
Ride Metro Line 3 to Coyoacán Viveros station and walk 15-20 minutes. The station symbol is the silhouette of a coyote.
Take the Southside Tour route on the Turibus, which connects with Stop 4, Fuende de la Cibeles, on the Downtown (Centro Historico) route.
For more inspiration from Mexico City, see Chapultepec Castle: A Mexico City Must-See and 3-Days in Mexico City – A Culture-Lover's Guide.
Peace, love & inspiring travel,
Madam ZoZo