Mount St Helens is a volcano in southern Washington State. The mountain is an awe-inspiring spectacle—a volcanic temple to the power of mother nature. Even 40 years on from its headline-making eruption, the evidence of its explosive is clear. This is a day trip or weekender not to be missed. Visit Mount St Helens National Volcanic Monument with this itinerary and guide.
Mount St Helens fast facts
Mount St Helens is not a National Park, it is a National Monument established by US Congress in 1982.
The volcano is known by the Native American names Loowit or Louwala-Clough, which translate to "smoking mountain".
Captain George Vancouver of the British Royal Navy dubbed the volcano Mt St Helens in 1792. It's namesake is Alleyne Fitzherbert, the Baron St Helens who served as the British Ambassador to Spain.
Mount St Helens' last major eruption was on Sunday May 18, 1980. It began with an earthquake measuring 5.1 on the Richter scale, followed by the collapse of the north face of the mountain. The collapse released pressurized gases in the volcano triggering a lateral explosion which decimated nearly 38,850 hectares (150 square miles) of the surrounding landscape.
The area around Mt St Helens had been mostly evacuated prior to the eruption, however 57 people were killed. Three of these people were within the "red zone": a scientist, a photojournalist and a stubborn resident who wouldn't leave.
Mt St Helens lost about 2.6 cubic kilometres (0.63 cubic mile) of its volume in the eruption and which reduced its height about 396m (1300ft).
Volcanic activity continued until 1986 until the mountain settled down again.
Is Mount St Helens worth visiting?
In a word, yes! If seeing an active volcano in person excites you, then you will get a kick out of visiting Mt St Helens.  It is incredible (and a little scary) to see the destruction wreaked by the 1980 eruption and that even after 40 years it is still so evident on the landscape. Plus, I think of it as a chance to preview what nearby Mt Rainier might look like in the future.
What is the best time to visit Mount St Helens?
The main road accessing Mount St Helens is State Route 504 (aka Spirit Lake Memorial Highway). The upper part of this road is generally open May to October, making summer and early autumn the best times to visit Mt St Helens. Check with the Forest Service for specific conditions. Summer brings beautiful wildflower blooms, however, note that Mt St Helens National Volcanic Monument has no shade. Early autumn is a little cooler for those who don't like to be out in the intense summer heat.
Getting to Mt St Helens National Volcanic Monument
The two closest airports to Mount St Helens are Seattle-Tacoma International (SEA) and Portland International (PDX).
From there, the best way to get to the volcano is by car. Here are some rough distances and drive times from the major metro areas to Johnston Observatory:
From Seattle, WA – Approximately 260km (160mi)/ 3.5 hours drive
From Tacoma, WA – Approximately 210km (130mi)/ 2.5 hours drive
From Olympia, WA – Approximately 155km (95mi)/ 1.75 hours drive
From Portland, OR – Approximately 180km (110mi)/ 2.25 hours drive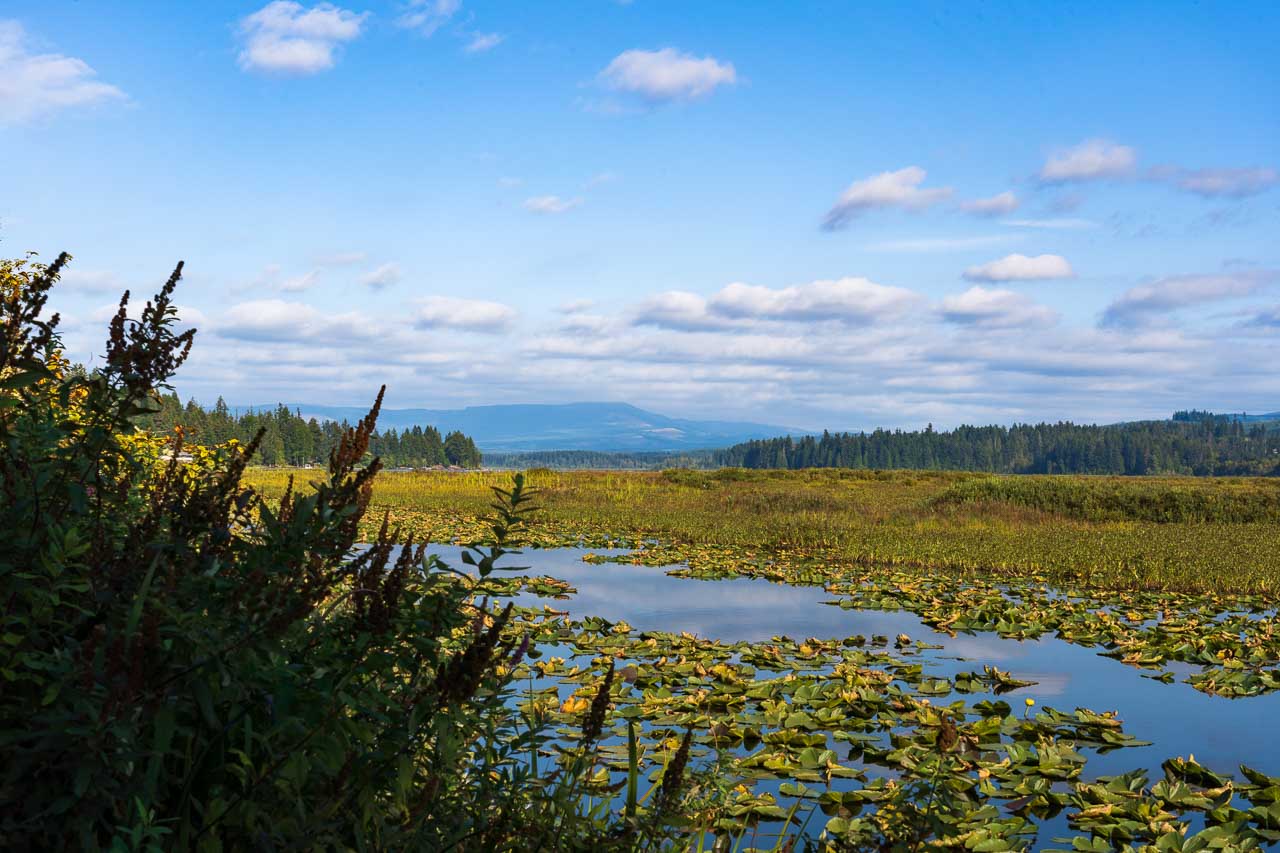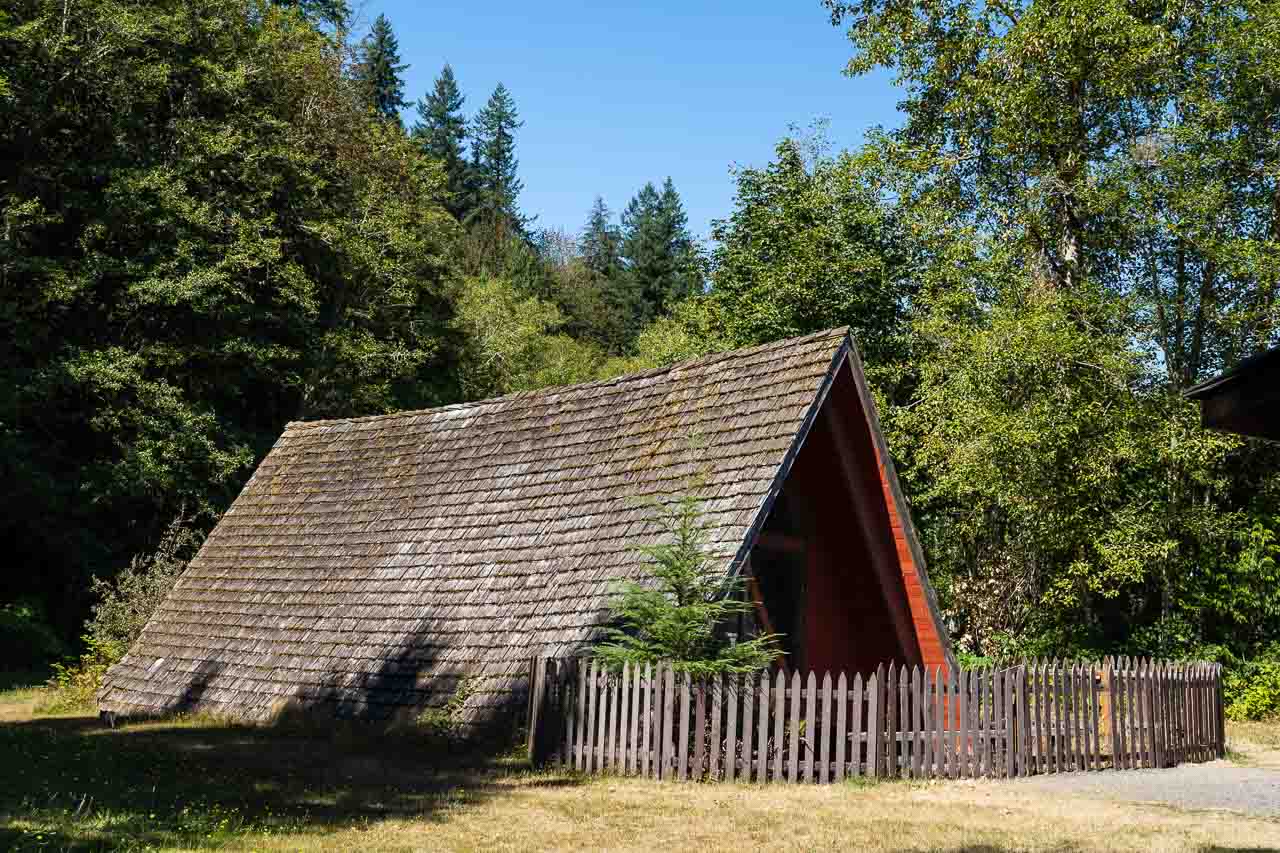 How long do you need to visit Mount St Helens
To visit Mt St Helens in a day trip, you really don't want to be starting out further away than Olympia, WA or Portland, OR. 
It is possible to day trip from Tacoma or Seattle, WA but it would be an awfully long day with a huge proportion spent in the car. If you plan to day trip from Seattle, it would be best to invite some friends that you trust to share the driving duties.
With two days, Mt St Helens is a more comfortable trip from Seattle and you can see both the north/west and south/east side of the mountain.
If you can afford three days or a long weekend, you can see Mt St Helens from all sides and tie in a day trip to Mount Rainier National Park as well!
How much does it cost to visit Mt St Helens?
Entry fees and passes for Mt St Helens National Volcanic Monument are stupidly complicated, so I'll try to break it down for you the best I can.
The U.S. Forest Service manages the Monument. They charge per-person entry fees to access the Coldwater or Johnson Ridge areas on the west side of the volcano. The cost is $8 per person for adults (kids under 16 are free).
If you also intend to visit the eastern and southern sides of Mt St Helens, you will need to pay $5 per vehicle, per day for a National Forest Day Pass (or $30 for an annual pass).  Passes are available for purchase at Forest Service offices and self-serve kiosks around the Monument. The Volcanic Monument also honours the America the Beautiful pass and Senior passes for the named pass owner and 3 additional adults. If you have a Northwest Forest Pass (Oregon and Washington), this will allow one person to enter.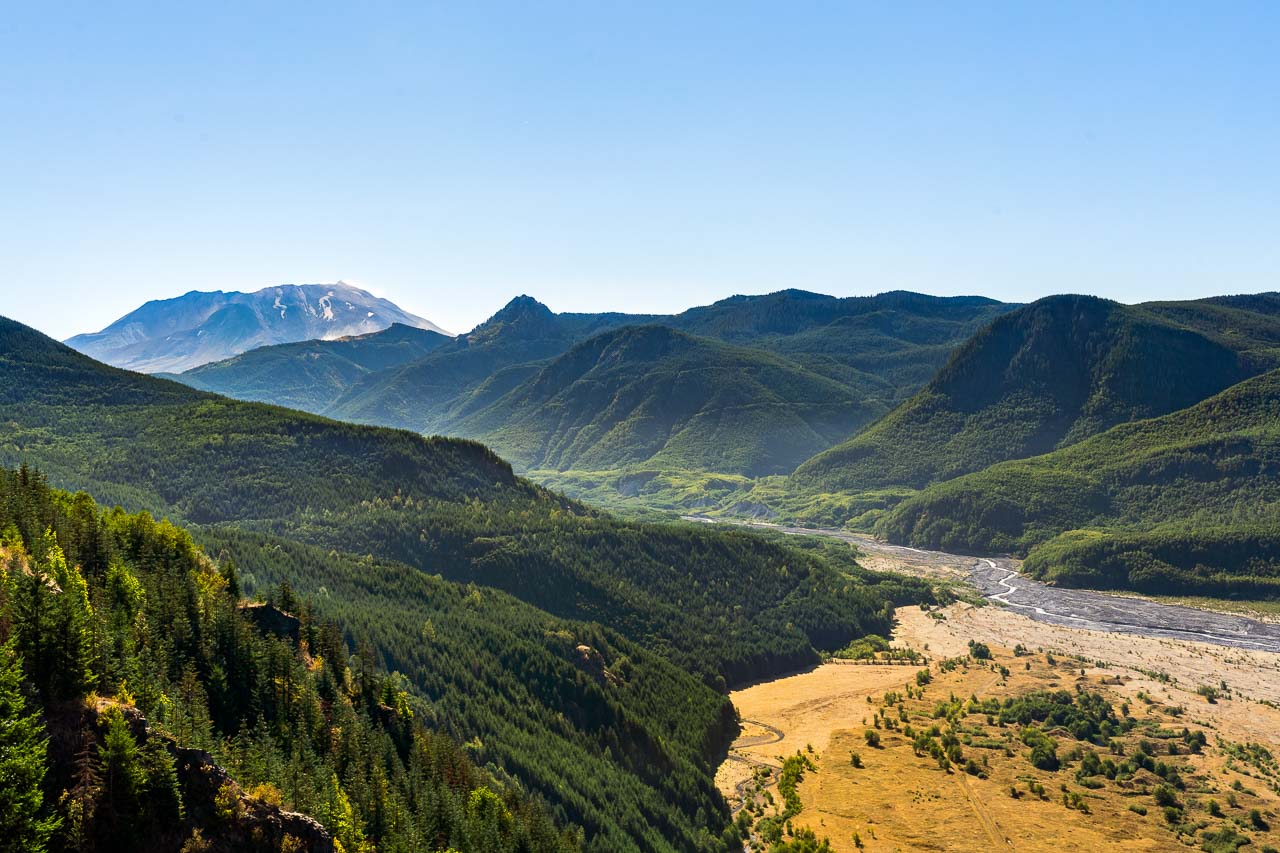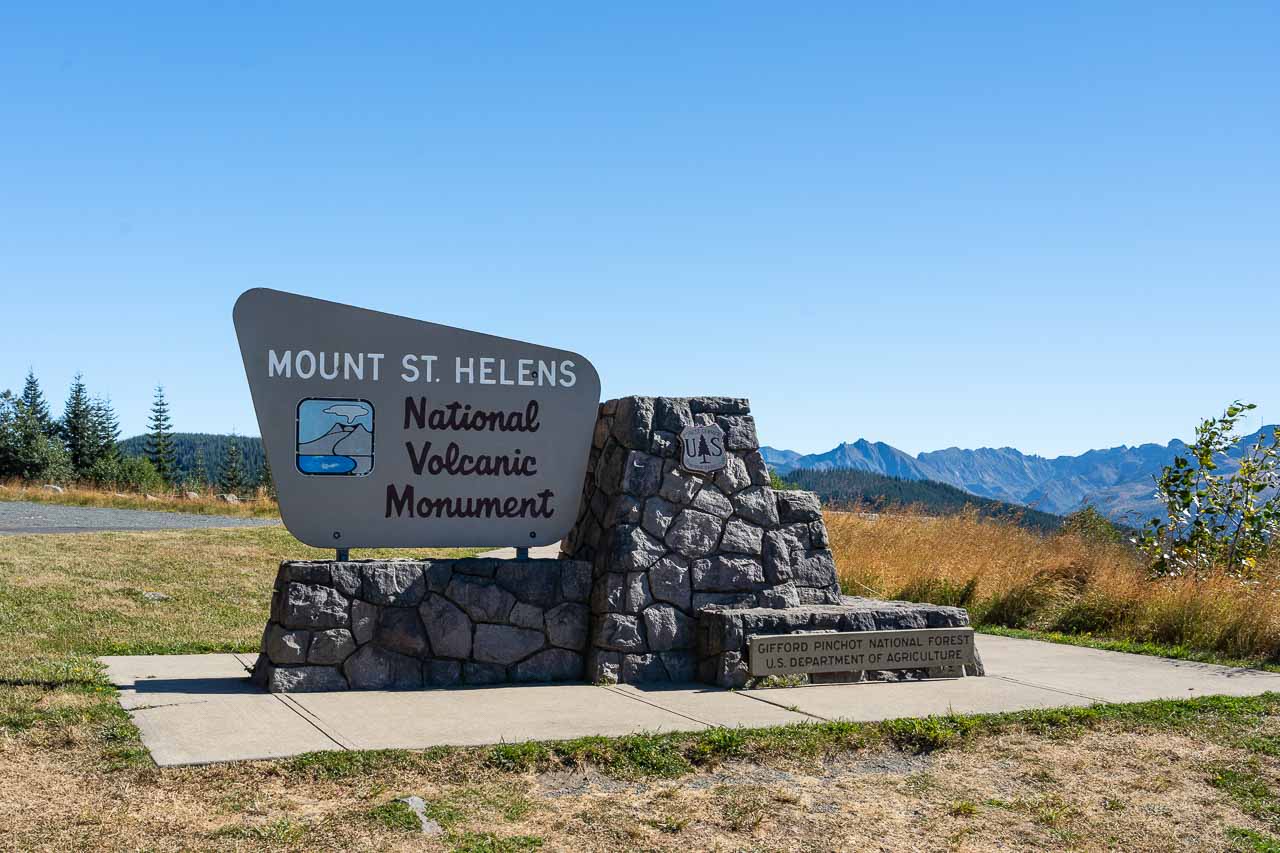 Mount St Helens one and two day itinerary
Day one
Start early, especially if you are driving 2-3 hours to get to the Park rather than overnighting nearby. We drove to Castle Rock on a Friday night after work, to get a head start on the following day. Castle Rock is the closest town with descent amenities including hotels, restaurants and supermarket where you can pick up supplies.
Take State Route 504 off the I-5. Your first stop will be about 10 mins away from the exit, at the Mt St Helens Visitor Center. Though the Visitor Center has been closed during the pandemic, it is still worth a brief stop to stretch your legs on the short interpretative trail which includes a boardwalk along Silver Lake.
About 15-20 minutes further along State Route 504, look for the Bigfoot statue that marks the North Fork Survivors Gift Shop. There you will find an A-frame home that was partially buried by the mudslides resulting from the eruption.
Back on the road, your next stop is Bridge View Point. This spot overlooks Hoffstadt Bridge, the longest and tallest of the fourteen bridges along the Spirit Lake Memorial Highway (SR-504). Here, you'll also begin to comprehend the extent of the area affected by the 1980 eruption of Mt St Helens, as you stand on the edge of the Blast Zone.
Next stop on our itinerary is the Mount St Helens Forest Learning Center. Even if you don't intend to visit the Center, make a quick stop here for some photos. The Learning Center overlooks the valley through which the deadly mud and debris slide tore moments after the eruption.
A smidgen further up the road at the Mile 37 marker, you will find Elk Rock Viewpoint. This marks the western entrance to Mount St. Helens National Volcanic Monument with views to the crater, the Toutle River Valley and on clear days, the snowy peak of Mount Adams.
Finally, we arrive at Johnston Ridge Observatory. The Ridge and Observatory are named for USGS volcanologist David A. Johnston, who was monitoring Mt St Helens at a nearby observation post on the morning of the eruption and who died in the blast. Here you'll have direct views into the horseshoe-shaped crater of the volcano which is partially filled by a lava dome and glacier. While you are here, take a short hike on the paved Eruption Trail (approx. 800m/0.5mi) for more astounding views and gorgeous, summer, wildflower blooms.
Return to your place of origin or go drive to your accommodation for the night and continue with day two. Again, Castle Rock is a good place to spend the evening.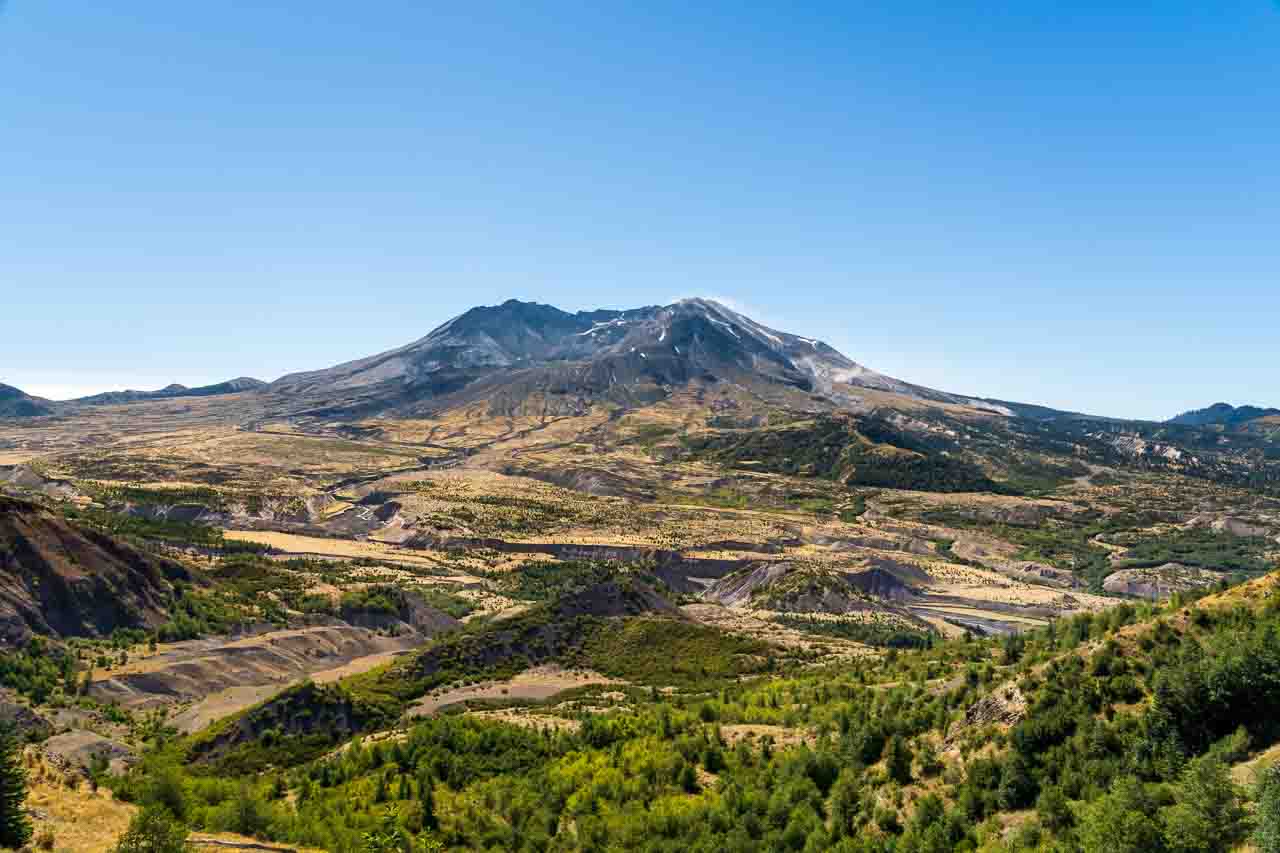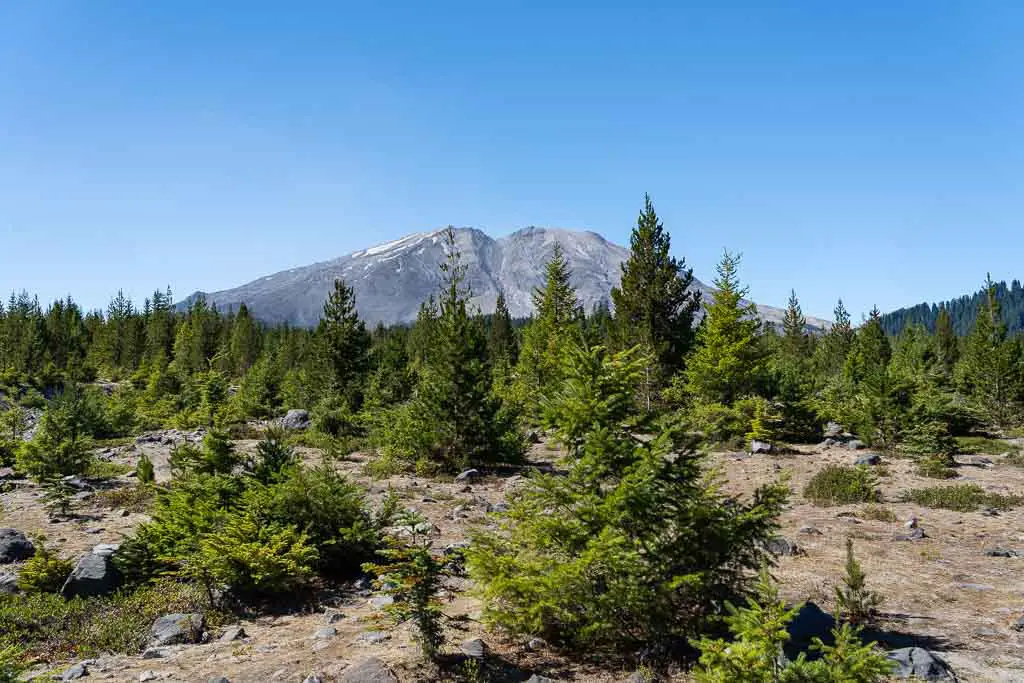 Day two
Make your way to the east side of the volcano via WA-503 and stop the Trial of Two Forests trailhead. Wander along the boardwalks of this easy and accessible 0.4km (0.25mi) loop trail. Here, two forests meet. The old-growth forest is composed of Douglas firs and western red cedars. The younger forest, which was destroyed by lava flows from Mt St Helens 2000 years ago, is made up of fir and hemlock. There are imprints of trees in lava beds and a lava cast you can climb into (again, have your flashlight at the ready).
Next stop: Ape Cave. The cave is a lava tube formed over 2000 years ago! You'll need a flashlight to explore either of the two routes departing from the visitors' center near the main entrance. The lower trail is about 2.5km/1.5mi return on this easy, out-and-back hike.
The upper trail is about double the distance with half the hike taking you through the cave and a return trail above ground. Among other obstacles, the upper trail requires you to scale a slippery 8ft lava wall with limited footholds. This is one for the adult adventurers!
After Ape Cave, get a contrasting view of Mt St Helens, by making your way to Lahar Viewpoint. Here you'll see how different the recovery of the landscape has been compared to the crater side.
At this point, it's time to turn homeward.
General Mount St Helens visitor tips
Start early, especially if you are driving 1-2 hours to get to the Monument.
Always check Park conditions and closures before setting out.
Make sure you have plenty of sun protection.
Pack lots of food and water. There are extremely few food outlets once you leave the I-5, so pack lunch, snacks and lots of water.
Remember to take only photos and leave only footprints as you enjoy your visit to Mount St Helens.
Peace, love & inspiring travel,
Madam ZoZo