t]Boston's rich and captivating history is evident through its many nicknames—Beantown, The Cradle of Liberty, Athens of America, The Hub, The Puritan City… the list goes on. Take in some of its colonial gems and fascinating heritage along with the city's vibrant culture and arts scene in this 2-day Boston itinerary, perfect for a weekend visit. The compact nature of Boston makes it great for getting around on foot, so strap on some comfy shoes and let's go exploring!
Disclosure: I may earn compensation from the purchase of any product or service linked on this website, at no extra cost to you. I only link to products I use and love, therefore feel comfortable recommending.
Day 1
Arrive in Boston and check into your accommodation, ideally a centrally located hotel downtown, near Faneuil Hall. Remember those comfy walking shoes–I was serious–and get on down to our starting point at the Faneuil Hall Visitors Center. We're going to start our Boston exploration on the Freedom Trail, a 4km (2.5mi) walking trail linking 16 of Boston's most significant historic sites. Get a printable Freedom Trail map here.
Note: If walking is a problem or the weather isn't optimal, consider the Hop-on, Hop-off Trolley Tour to get around.
Hungry? Grab a bite to eat at the Quincy Market on the main level of Faneuil Hall Marketplace's central building and let's get going. From here we take the north arm of the Freedom Trail, following the red line around historic sites such as Paul Revere House, Old North Church and Bunker Hill.
Note: This will pertain mostly to international travellers. Depending on how in-depth into US history you are, you may want to stop at Copp's Hill Burying Ground and skip the Bunker Hill end of the Trail which covers more "microhistory" of Boston and America. Instead, head back into town and explore the Boston Tea Party Ships and Museum—also historic but on a more universally interesting level.
As you return from Bunker Hill, take Salem St through The North End—Boston's answer to Little Italy—and have some lunch/dinner. I have listed our favourite foodie finds at the end of this post.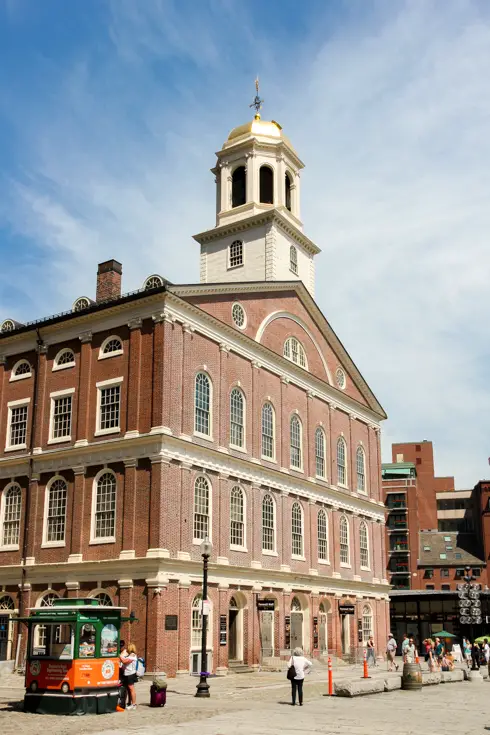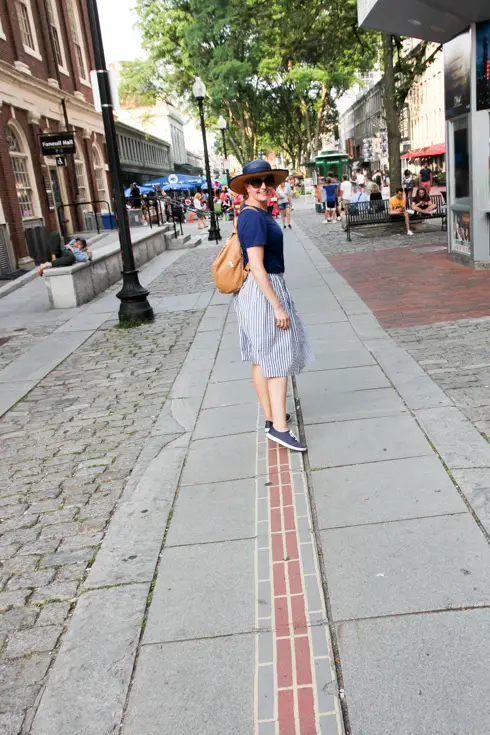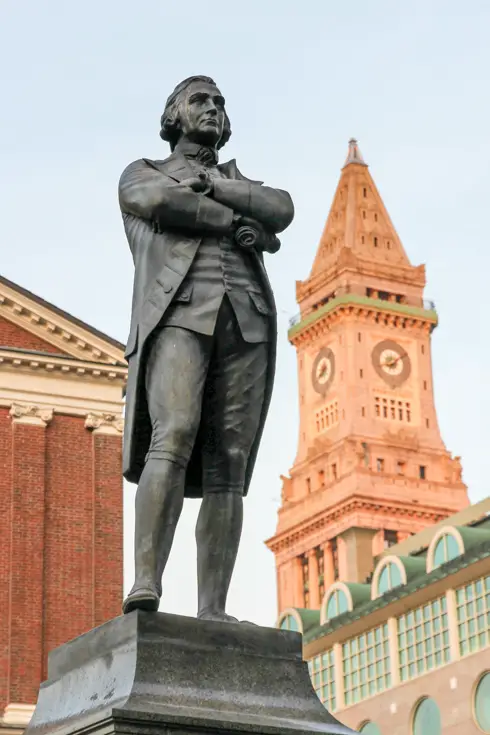 Day 2
This morning we'll spend the time completing the southern portion of the Freedom Trail including the Boston Massacre Site, Old Corner Bookstore, Old South Meeting House and finishing in Boston Common for some time out in a lovely green space.
After a rest in Boston Common, take an extra 20-minute walk to Copley Square for the fantastic architecture of Boston Public Library and Trinity Church. Find some lunch in this area before grabbing an Uber, take bus 39 or the Green Line E on the subway to the Museum of Fine Arts, Boston.
Alternatively, skip the architecture and make your way to Boston's pop culture icon – the bar that inspired the television show Cheers! You will probably have to make a booking at the former Bull & Finch at 84 Beacon St, now known as Cheers The Original (the one at Faneuil Hall is a replica). We never watched the show, so we had a lazy brunch at Southend Buttery.
Continue your art exploration only 6-minutes walk away at the Isabella Stewart Gardner Museum. The Museum was created by wealthy eccentric and art collector, Isabella Stewart Gardner. The museum itself is as much a spectacle as her compilation of paintings, sculptures, furniture, textiles, books and ceramics dating as far back as ancient Rome!
Note: If you prefer sports over art (I know, that's crazy right?) or you just want some more variety in your itinerary, you may prefer walking 10-minutes from the Boston Museum of Art to Fenway Park, home of the Boston Red Sox. See the website for tour information and game schedule.
Places to eat in Boston
Here are our top foodie finds from 2-days in Boston:
Equal Exchange Café (coffee) – Good coffee with heart.
Southend Buttery (brunch) – You might have to wait to get in, but it's worth it.
Monica's Mercato (lunch) – No seating, just a small deli rammed full of deliciousness, who make the most delectable sandwiches! Great for food on the go.
Carmelina's (dinner) – Yum. Just yum. They describe themselves as "traditional Sicilian comfort food with a Mediterranean twist".
Bostonia Public House (dinner) – Get the lobster rolls (if in season), they are the best.
Mike's Pastry (dessert or snack) – Famous for their cannoli but the Boston Cream Pie also gets a thumbs up.
If you do use this 2-day Boston itinerary and have feedback or questions, please drop them in the comments below. I'd love to hear how you enjoyed your time in Beantown and even what didn't impress you so much.
For those visiting Boston as part of a broader New England road trip, see our itinerary here. Also, for more insight into the Boston art museums, see Art Highlights of Boston and Beyond.
Peace, love and inspiring travel,
Madam ZoZo