Chinese New Year rituals are thought to have a significant influence on how the lunar year ahead proceeds. Avoid inauspicious pitfalls with these ten lucky symbols and traditions for gifting, decorating, eating and celebrating.
History of Chinese New Year
Legend has it that a formidable creature known as the Nian (also the word for year), would annually descend on a mountain village, eating livestock, gobbling up small children and generally terrorising the community. One year an old man stood up to the beast that is described as having the body of a bull and head of a lion. Using vivid red banners, fire and loud noises, he scared the Nian into never returning. Since that time the colour red, firecrackers and noise-making have been an important part of Chinese New Year rites, used to scare away bad vibes and poor fortune. This is just the tip of the iceberg when it comes to the legends and symbolism of Chinese New Year (CNY for the initiated).
Chinese New Year symbols and their meaning
1. Fu Xing
Fu Xing is one of the three star gods that embody important Chinese cultural values. This jolly fellow is the most called upon during CNY festivities as he symbolises blessings and happiness as a result of good fortune. You will recognise him by his distinctively winged hat.
2. Lucky coins
Many people hope for financial prosperity in the new year. Ancient coins that are round in shape with a square hole in the centre are thought to be lucky. They are often strung together, usually in groups of 3, 100 or 1000 coins.
3. Oranges and tangerines
The Chinese love homonyms, words that sound like each other but have different meanings. The word for "wealth" sounds like the word for "orange/mandarin," similarly the word for "luck" sounds like the word for "tangerine." Along with these homonymic associations, the fruits' golden colour make them ideal gifts for sending wishes of prosperity and good fortune. As a general rule, try to gift items in groupings of 8, which is pronounced like the Mandarin word for "wealth," and never inauspicious 4 which is pronounced similar to the word for "death."
4. Pineapples
Golden coloured pineapples are another symbol of wealth and good fortune. Pineapple in Hokkien Chinese is "ong lai" translating to "fortune comes."
5. Sweet treats
Sugary treats should be consumed to ensure a sweet year ahead! Sweet snacks and desserts include Jian Dui – sesame balls, almond cookies and Nian Gao – a sweet rice cakes.
6. Lion dances
Commonly mistaken for dragon dances by Westerners, a lion dance is often part of Chinese New Year festivities. The choreography varies upon region and can include martial arts, acrobatics and comical pantomime. The spectacle is usually performed by two dancers who operate the large and ornate lion costume. Accompanying music is loud and dramatic with drums, cymbals and gongs as the lion's role is to chase away bad luck and bring prosperity.
7. Maize
Among these CNY decorations is maize, a symbol of growth.

8. Yuanbao
A common image of star god Fu Xing shows him holding a yuan bao, a gold ingot used as currency in ancient China.

9. Lanterns
Day 15 of the new year is the Festival of Lanterns, traditionally ending the Spring Festival and Chinese New Year period. The festival was derived from a Buddhist custom approximately 2000 years ago, in which monks lit lanterns in temples to honour Buddha on the 15th day of the first lunar month.
10. Hong bao
Hong bao are red envelopes containing cash gifts, usually given from older, married couples to young people and singles.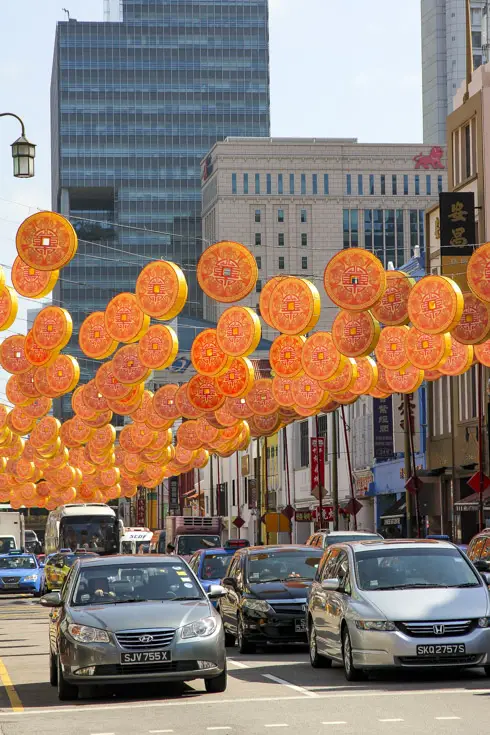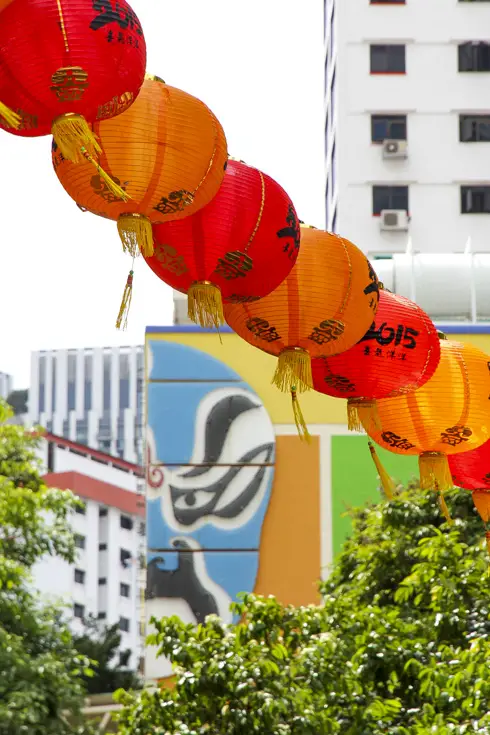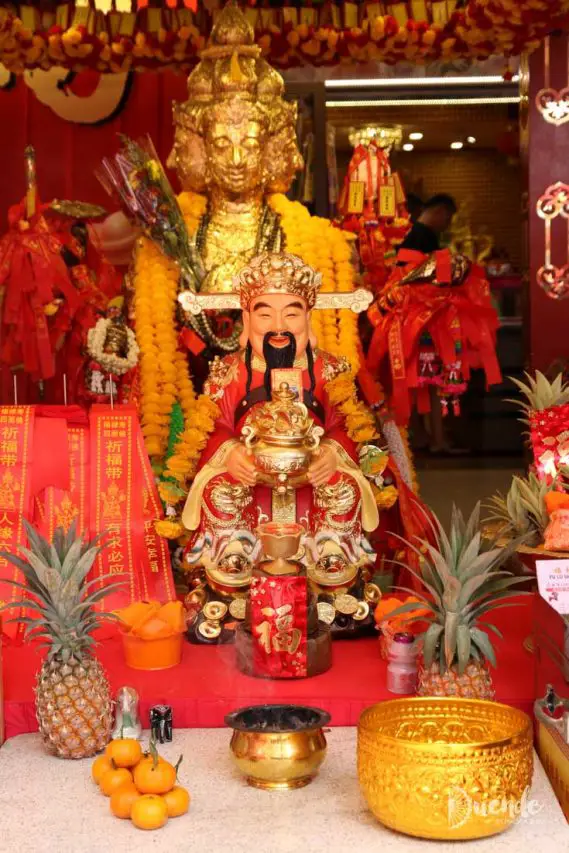 Enjoy the traditions and festivities of welcoming the new lunar year. For more Chinese symbolism – see Fu Lu Shou: Fortune, Prosperity and Longevity.
Peace, love & inspiring travel,
Madam ZoZo