Heavenly shards of sunlight hang from above, cutting through wafting dust particles and providing the kind of dramatic lighting effects that movie producers dream about. The peeling paint and missing wall panels expose the buildings wooden skeleton. Rusted fittings bring their own brand of once-was charm to the barely kept former prison. If you're looking for things to do in Philadelphia, you'll find Eastern State Penitentiary in everyone's top 10 recommendations for the City of Brotherly Love. Surprisingly the former penitentiary and National Historic Landmark makes one helluva photographer's dream! See for yourself…
Eastern State Penitentiary history
Originally the Penitentiary was distinctly different from other prisons, being that its purpose was not just to punish, but also to inspire penitence. A radical idea in its day, officials took some convincing of the theory, but Eastern State finally opened to its first prisoner in 1829. Criminals were kept isolated in individual cells, with outside contact reduced to guards and the occasional fellow inmate. Most of their time was spent in quiet isolation, in hopes that this would induce navel-gazing and in turn, revolutionary behavioural transformation.
The fortress-like gothic structure was design by architect John Haviland. Inside, the structure echoed a monastery with vaulted hallways, arch windows and skylights intended to create a more church-like atmosphere that would encourage reform. Seven blocks of cells radiate from a single point so that one guard could observe all goings-on from a central location. Unlike the Whitehouse of the period, prisoners had the luxuries of running water and central heating in each of their cells, and were provided natural light through a skylight known as the "gods-eye." Prisoners learnt crafts such as weaving and shoemaking with which they occupied their time. They were not allowed books or letters from home, just a bible for reading material.
Eastern State Pen set the style for more than 300 prisons constructed worldwide, until the Pennsylvania System as it was known, was abandoned in 1913. As the solitary nature of Eastern State was left behind, cell blocks were added, prisoners shared cells and factory type working spaces were constructed. Baseball matches were held in the exercise yard, and infamous prisoner Al Capone was allowed to lavishly furnish his cell. Finally in 1956 death row became part of the facility, putting the final nail in the Pennsylvania Systems coffin.
When the 142-year-old penitentiary became too outdated and expensive to maintain, it was closed in 1971. No suitable proposal was put forward for its use and Eastern State Pen was opened to the public under a 20-year contract with the city. It has been opened for our viewing, partying and photographic pleasure since; hosting tourists by day and haunting soirees by night. Here is a little of what makes the dirty, dusty, derelict Eastern State Penitentiary an attractive photographic subject.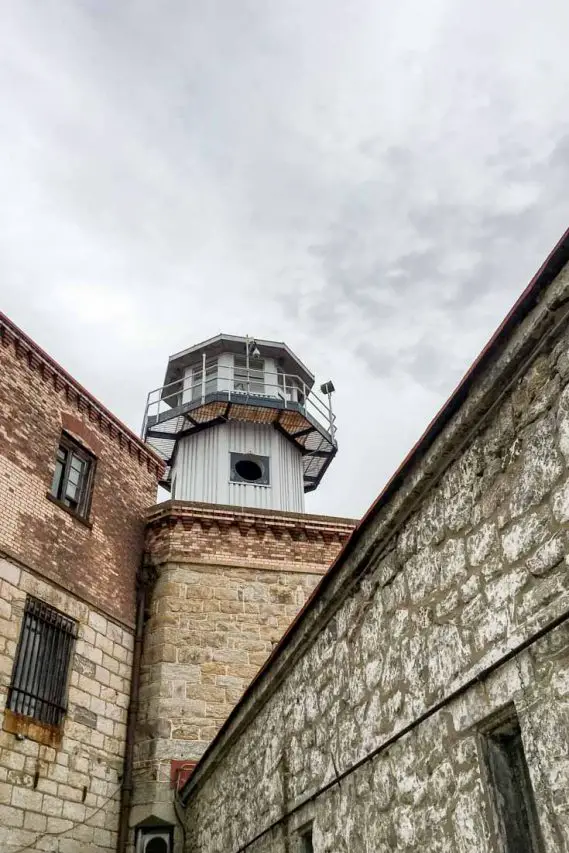 Ways to experience Eastern State Penitentiary
History buffs and photographers alike will love the eery atmosphere, dramatic light and dilapidated details of Eastern State Penitentiary. Enjoy your visit and let us know what you think in the comments below.
Peace, love & inspiring travel,
Madam ZoZo