Having passed through the Darling Downs previously, I knew there were wonderful wineries, abundant berries, delicious apples, and scenic lavender farms. This visit, with summer timing and closer inspection, I found some unexpected inspiration along the way. My drive to Warwick and beyond surprised me with sunflower fields, heritage architecture, pop culture and beautiful waterfalls, all on a weekend getaway from Brisbane.
Allora, the secret home of Mary Poppins
Travelling from Brisbane to Warwick, stop into Allora to see the home of Mary Poppins author P.L. Travers, who lived in a beautiful Federation home from 1905-1907. The home named "Mary Poppins House" is privately owned, so appointments are necessary to take a tour of the interior. My visit was too impromptu for bookings, but I have a couple of exterior photos to share.
Mary Poppins House is a short walk from the former Commercial Banking Co. of Sydney and other beautiful heritage buildings.
Allora sunflower bloom
If you are travelling between December to March, stop on the road between Allora and Warwick to admire large fields of sunflowers. Once a bloom starts, flowers usually last about 3-4 weeks. Follow the official Southern Downs and Granite Belt Facebook page for up-to-date bloom information. Please respect that these fields are on farmer's private property and do not trespass. There are many wonderful photos that can be captured from the roadside–just beware of traffic.
Warwick – Roses and Heritage Architecture
Warwick claims the title of "Australia's Rose and Rodeo Capital." The rodeo is apparently one of the oldest in the country, and the rose gardens are stunning. The red Arafuto rose was cultivated as a symbol of the town and the streets are lined with rose bushes.
Another delightful aspect of Warwick is its heritage architecture which encompasses a variety of styles. Stand-outs are the sandstone government buildings such as Abbey of the Roses, Warwick Town Hall and the Post Office. Drop into the tourist information centre inside Town Hall and grab a heritage trail map so you don't miss a thing. Warwick also plays host to many great events throughout the year such as Jumpers and Jazz in winter, so check the events calendar in advance.
Waterfall way
Leaving Warwick, follow signs to Killarney, an old timber and dairy town named by Irish settlers and continue to climb the western edge of the Great Dividing Range. Take Spring-Creek Road, which strings together a number of short hikes and waterfalls, culminating at Carr's Lookout. Continue on Spring-Creek Road back to Mt Alford for wine tasting or lunch at the gorgeous Kooroomba Vineyard and Lavender Farm before returning to Brisbane.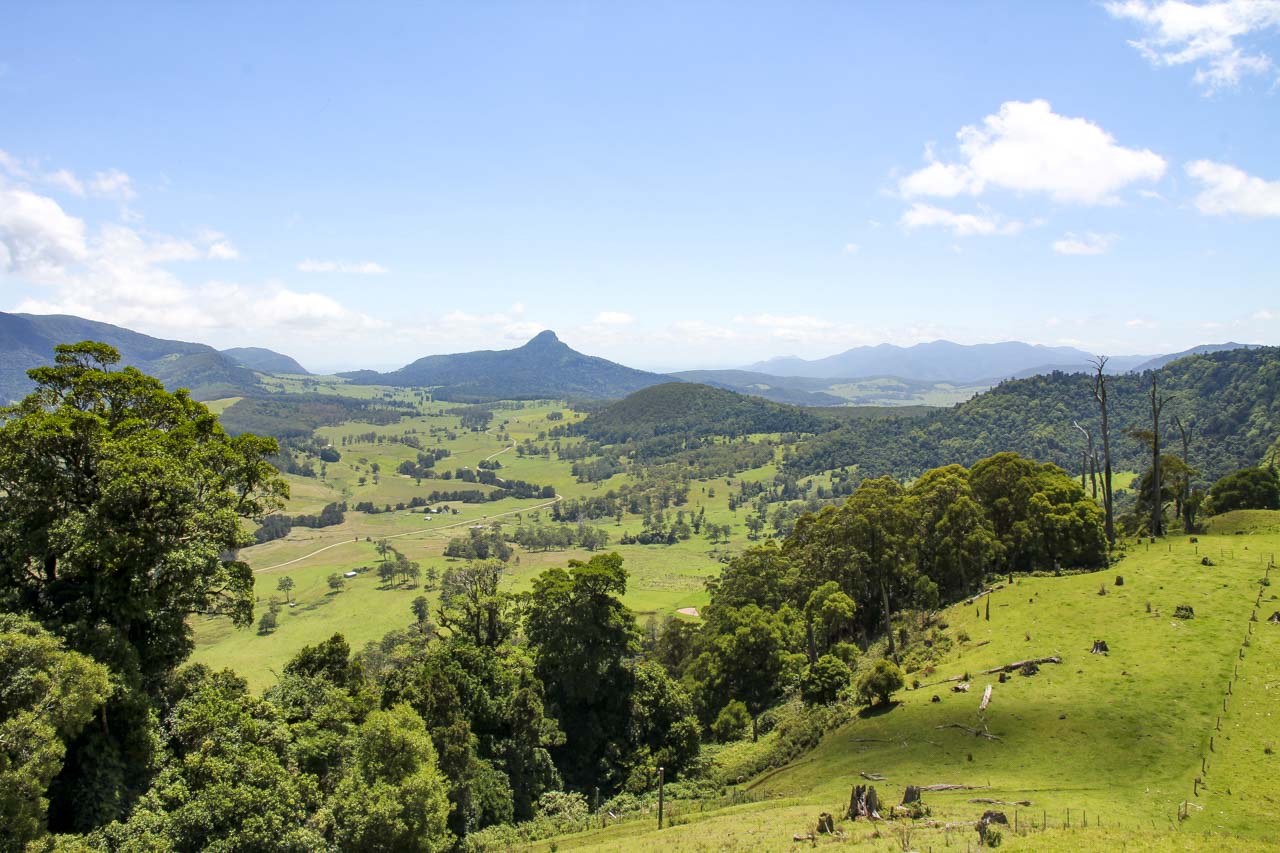 Enjoy your weekend getaway from Brisbane in the beautiful Darling Downs! If you are looking for a longer drive, check out this s Brisbane to Tamworth road trip.
Peace, love & inspiring travel,
Madam ZoZo