Got foreign currency lingering in a desk drawer or weighing down your wallet? Here's a little inspiration for turning them into something special. No matter how carefully we plan our spending, we almost always find ourselves stuck with some pesky foreign coins after an overseas trip.
Of course, you can donate them to a UNICEF at the airport or onboard some international flights, maybe even contribute to an avid numismatist's collection. Alternatively, hold on to those medallions and try one of or more of these ideas to transform them into the ultimate souvenir of your sojourn.
Frame it
Coins can be framed to create interesting artworks. Even just a few coins can make a chic presentation like this simple DIY at Bigger Than the Three of Us.
Or if you happen to have some notes along with your coins, you may like this floating framed currency art by decorator Jackie Hernandez.
Wear it
Coins worn as jewellery are documented as far back as the ancient Egyptians. String together some interesting loose change into a personalised charm bracelet, a gypsy-esque necklace, inspired earrings or an intriguing ring.
Craft it
Coins can be used to decorate globes and vases, create mosaic tabletops, trays and signs plus many more imaginative projects for your house or office. A more practical use for the coins is turning them into fridge magnets.  More complex projects might require the help of a professional, such as this bowl by Moerky on Etsy.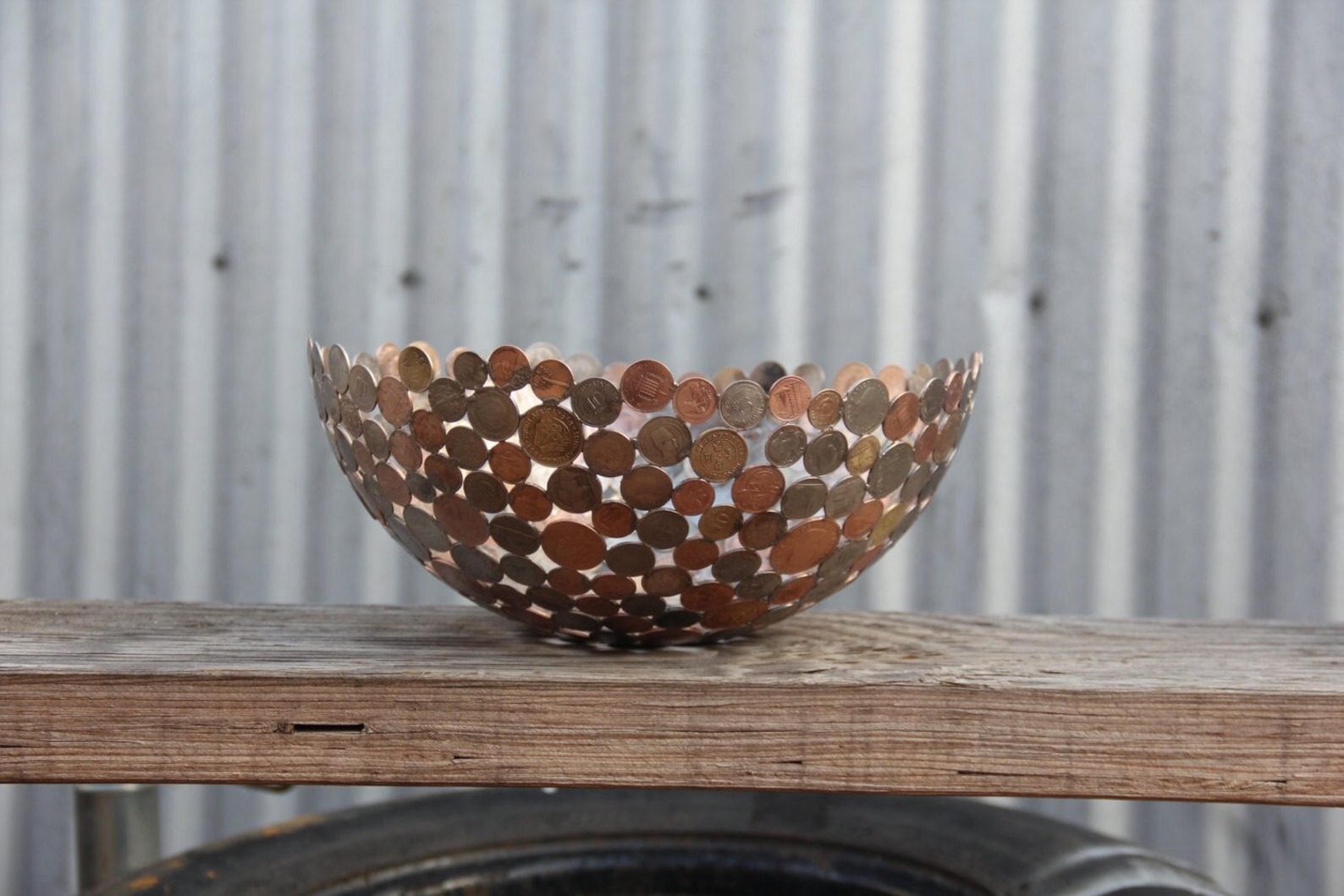 Leftover foreign coins need not be a wallet weighing burden. Apply a little imagination and you have a wonderful, conversation-starting memoir of your travels. If you have found an interesting use for your foreign coins, I'd love to hear about it, so drop me a comment in the box below. You can also find ideas for decorating your home with travel souvenirs just a click away.
Peace, love & inspiring travel,
Madam ZoZo