It's easy to think "I'll never have enough time for it all" when planning a trip to New York City. There is so much history and culture crammed into Manhattan, let alone the other four boroughs that make up the Big Apple. That's why I waited until after my sixth visit to write this guide to New York City. I wanted to make sure I had experienced enough of NYC, that I could confidently prioritise the top sights (not just the most obvious or popular ones) and guide you through the many, many options.
Disclosure: I may earn compensation from the purchase of any product or service linked on this website, at no extra cost to you. I only link to products I use and love, therefore feel comfortable recommending.
How long for a first visit to New York City?
New York City is a place you could spend a lifetime exploring, but you can certainly cover the essential sights in a matter of days:
Three days at an absolute minimum, will give you a superficial overview and whet your appetite for a return visit.
Five days allows you to check off the classic list of must-sees on your first visit.
Seven to ten days will give you a really well-rounded experience, stretching beyond Manhattan to the other boroughs. If you are travelling significant distance and time zones to get there, seven to ten days is also ideal as it gives you a little leeway for jetlag recovery.
This New York City guide is prioritized top to bottom, starting with must-dos down to the nice-tos. So no matter how long you have, start at the top and work your way down. More time, means you can cover more of the list.
Must-see NYC sights and experiences
1. Get oriented with the Hop-on, Hop-off Bus
I recommend beginning with the hop-on, hop-off bus as a means of orientation. The bus is particularly good if you are not planning to take any neighbourhood tours or you have a very limited amount of time. A bus tour will provide a great overview of the City's layout and history.
Tip: I have had great and terrible experiences on these buses, as far as guides are concerned. If your guide is not informative, get off the bus at the next stop and get on the next one. Alternatively, tune into the English narration channel on the provided headphones, for pre-recorded commentary.
2. Find the best NYC view
Take to one of New York's observation decks to view the amazing cityscape and surrounding terrain from above. The Empire State Building, Rockefeller Center (Top of the Rock) and One World (One World Observatory) offer the best views of NYC. I recommend visiting at sunset to see the City That Never Sleeps transform from day to sparkling night. My personal preference is for Top of the Rock for the reasons noted in 10 Things I Learnt the Hard Way Exploring NYC the First Time.
TOP TIP: If you're on a budget, skip the observation decks and get a drink at one of the plentiful rooftop bars. Options include The Roof at the Metropolitan Museum of Art, Bar 54 (Hyatt Centric Times Square) and Bar SixtyFive (Rockefeller Center). Alternatively, if you are under 21 years old or don't feel like dressing up for the occasion, take a return trip on the Roosevelt Island Tramway for a mere $5.80.
3. Explore the Financial District
See Wall St, the Charging Bull, Fearless Girl Statue, New York Stock Exchange, Battery Park and other well-known sights of New York's iconic Financial District. A walking tour will give you insights into the interesting history of the area including how Wall St got its name.
4. See Lady Liberty
While you're at the southern end of Manhattan, it's a good time to see the Statue of Liberty. There are three grades of ticket – the cheapest being just for the ferry and grounds (includes audio tour), one for entering the pedestal which contains a museum and viewing platforms, and the most expensive ticket that will take you all the way to the top, inside Lady Liberty's crown (reservations need to be made about 3-months in advance).
Your State of Liberty ferry ticket also covers you for a stop at Ellis Island. Unless you have a lot of time or have some family/cultural history associated with the former federal immigration station, I would skip it and just observe as you sail on past.
TOP TIP: Budget travellers may prefer to jump on the free Staten Island Ferry from Manhattan's South Ferry Terminal and take the 25-minute trip to Staten Island which cruises right past the Statue of Liberty.
5. Pay your respects at the 9/11 Memorial
While in the Lower Manhattan area, you may like to visit Ground Zero of the September 11, 2001, terrorist attacks. Here, in the footprint of the fallen World Trade Center twin towers are two giant reflecting pools. There is also a Memorial Museum that documents the attacks and the many stories of victims and other New Yorkers from that day.
Please remember to pay due respect when visiting the Memorial. This is a place for quiet reflection on a tragic event, not a tourist attraction for smiling selfies – I know I'm preaching to the choir, but you would be surprised at other tourists' behaviour at this sombre sight.
6. Cycle or stroll in Central Park
Central Park is not only an attractive green space but contains historic architecture, public art, premium restaurants, a zoo, vintage carousel and an ancient Egyptian obelisk. To New Yorkers squeezed into tiny inner-city apartments, the Park is very much their shared backyard, which also makes it great for people watching. If your feet are sore at this point, you can pay for an overpriced horse and buggy ride or rent a bike to get around the expansive 3.4 sq km (1.3 sq mi) landscape.
TOP TIP: The winding, crisscrossing paths of Central Park make it easy to get disoriented once you're inside. Pick up a map at information and look at it frequently.
7. Take in the bright lights of Broadway and Times Square
Let me be frank, Times Square is my least favourite part of New York City. That was a difficult thing for me to come to terms with at first because I love theatre and Times Square is at the heart of the Theater District, but the fact is I freaking loath it.
You want to know what those bright lights are? Advertising – non-stop all day. It's like free to air television without the television shows, just ad after ad trying to get you to buy something you don't need or want. Add hordes of tourists, traffic jams and people dressed as characters wanting tips to have their photo taken with you.
Go and judge for yourself, just don't plan to spend any more time there than it takes to snap a photo. More importantly, see a Broadway show. The historic theatres are beautiful and the performances are top-notch of course.
TOP TIP: Unless there is a show you absolutely must see without fail, in which case book well in advance, head to the TKTS booth in Times Square about 5pm and get same-day tickets for discounted prices. Go prepared with a shortlist of your preferred 3-4 shows, and you can get some great deals. We sat in the fifth row at School of Rock and the director's box at Cirque Du Soleil's Paramour, both for half-price.
8. Visit at least one museum
There are so many world-class museums in New York City it can be hard to choose. I advise starting with at least one of the classics: The Metropolitan Museum of Art (The Met), Museum of Modern Art (MoMA) and the American Museum of Natural History. Highlights tours taken by museum curators are a superb way of getting insights into a vast collection in a short space of time. You can see some of my personal favourite art highlights from New York City museums here.
TOP TIP: Some of the big museums have a pay-as-you-wish or free time during the week. Check individual museum websites for details. Note, they will be packed full of frugal people like yourself. MoMA on a Friday night is super busy!
What else to see when visiting NYC for the first time
If you're still with me and have more time to spend in NYC, we've just capped off the absolute brightest highlights. Now we want to dig into some of the neighbourhoods and boroughs not yet covered in this New York City guide and what they have to offer. I'm not going to list them in any kind of recommended order, as it will depend on your interests. However, if you were to ask me, Lower East Side and East Village are the most interesting, while the Upper East Side is a yawn-fest.
After the above, Midtown is where you're going to find your next most iconic sights such as Grand Central Station, 5th Avenue stores like the flagship Tiffany's (yep the one that Audrey Hepburn ate a croissant in front of), the Chrysler Building, Rockefeller and the Empire State.
Downtown
Financial District
Historic sites and architecture – including Wall St, New York Stock Exchange, New York City Hall
Charging Bull
The Oculus aka World Trade Center Transporation Hub
Eataly (the newest edition)
Access to the Brooklyn Bridge
Access to Ellis Island, the Statue of Liberty
Battery Park
Chinatown & Little Italy
Affordable dining
Knock-off everything – sunglasses, handbags, perfume etc (remember you get what you paid for) and cheap souvenirs
Architecture – Manhattan Bridge approach
TriBeCa, Nolita & Soho
Trendy restaurants and bars
Celebrity spotting
Architecture – SoHo is known for it's cast-iron buildings, it claims the best collection of surviving cast-iron architecture in the world.
Boutique shopping
Lower East Side & East Village
Creative community
Great dining and bars – including speakeasies
Historic Jewish food institutions – for example Yonah Shimmel's Knish Bakery, Katz and Russ & Daughters
Tenement Museum
Former music club CBGB and other remnants of East Coast punk history
Greenwich Village
Cool shopping and dining
Live music venues such as Café Wha?
Historic sites – such as The Stonewall Inn
Locations from television shows – most notable: Sex and the City and Friends
Theatre
People watching – Washington Square Park
Midtown
Chelsea, the Meatpacking District and the Garment District
Cool greenspaces such as The High Line and Little Island
Whitney Museum of American Art
Art galleries
Shopping
Nightlife – bars, nightclubs, gay clubs
Dining – Chelsea Market, Pier 57 dining hall
The Flatiron District, Union Square & Gramercy Park
Impressive architecture – The Flatiron Building, historic residences and clubs
Dining – includes Eataly
Off-Broadway Theatre
Times Square, Midtown West and Hell's Kitchen
Museums – MoMA and Intrepid Air and Space Museum
Rockefeller Center
Radio City Music Hall
Shopping – Macy's flagship store and one of the largest department stores in the world
Madison Square Garden – sport and music venue
Midtown East & Murray Hill
United Nations HQ
Iconic architecture – includes Empire State Building, Grand Central Station, St Patrick's Cathedral, New York Public Mid-Manhattan Library at 42nd Street and the Chrysler Building
Shopping – luxury stores on 5th Avenue including the flagship Tiffany's store and Bloomingdale's flagship store
Uptown
Upper West Side
Museums – American Museum of Natural History and the New York Historical Society
Restaurants and bars
Performing arts – opera, classical music and ballet at the Lincoln Center which includes The Julliard School
Central Park access
Upper East Side
Old money – the Upper East Side is a very upmarket, largely residential neighbourhood
Museum Mile – includes The Met, Neue Galerie, Solomon R. Guggenheim, Cooper-Hewitt National Museum of Design, Jewish Museum and more
Architecture
Shopping – luxury brands on Madison avenue
Central Park access
Harlem
Restaurants and bars
Historic sites – such as the Apollo Theatre
Street art – including the Street Art Wall of Fame
The Bronx
New York Botanical Garden
Yankee Stadium
Birthplace of Hip Hop – 1520 Sedgwick Ave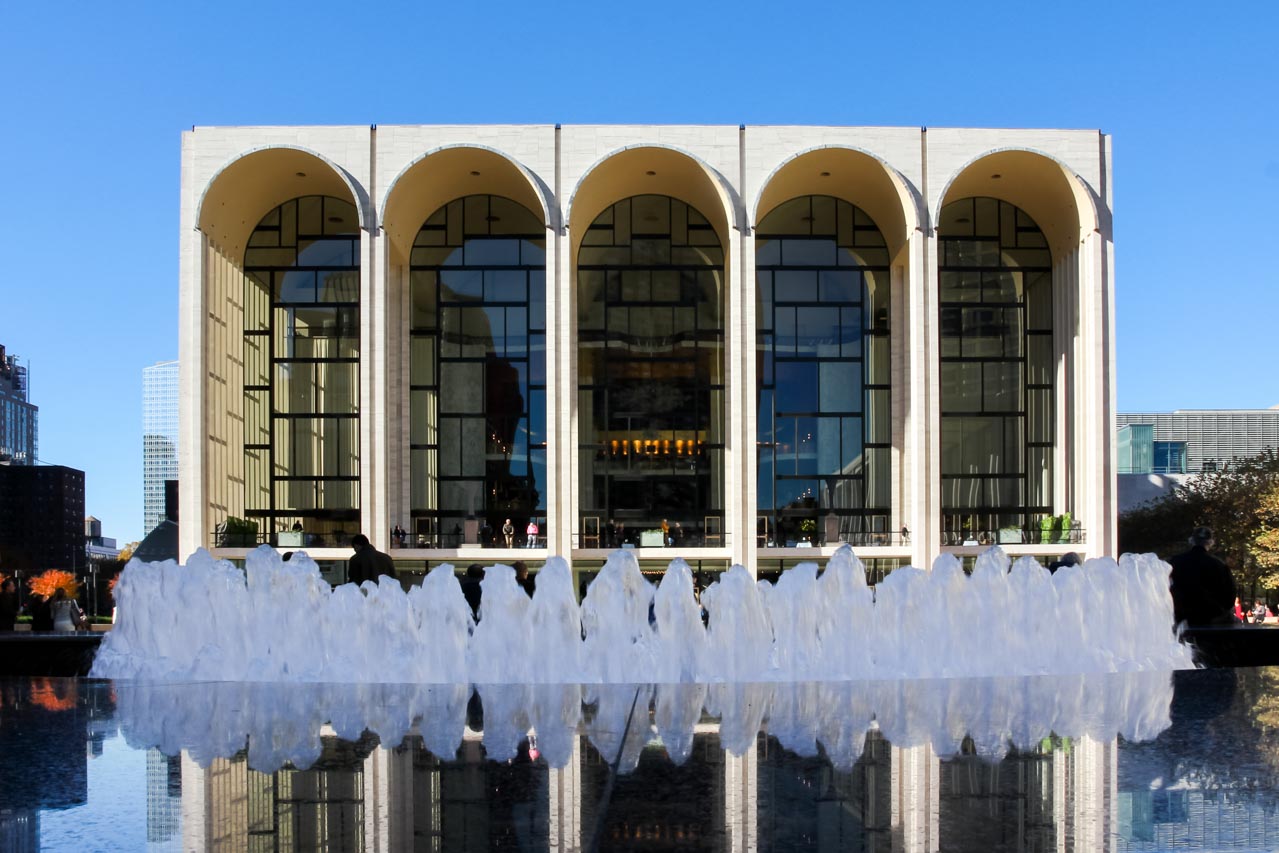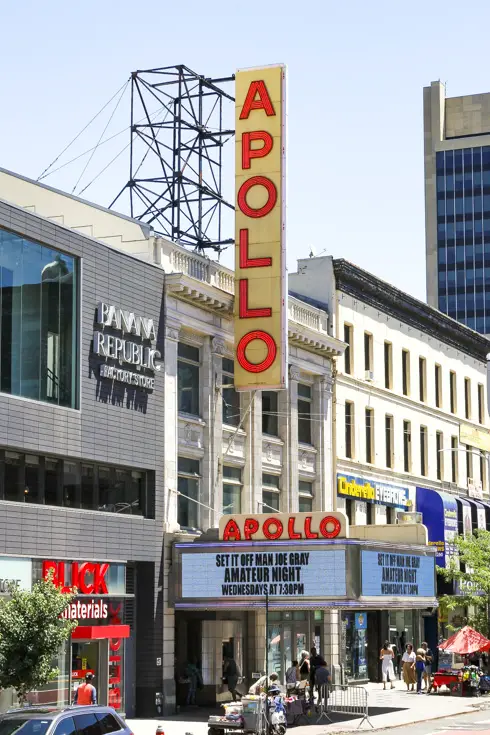 Building your New York City itinerary
I suggest marking all your must-see places and sights on a Google My Map (or use this link to steal mine here and tailor it to your journey) so you can see where they are in relation to one another, and where a central location for accommodation might be for your visit. For most people, accommodation in Midtown will be the most convenient.
Be prepared to change your plans on the fly because New York weather can be unpredictable. For instance, at the last minute, we decided to do Central Park the day we arrived because the forecast was sunny and warm, while the rest of the week was going to be cold and wet.
Other resources for first time New York City visitors
New York City is an exciting destination and you are sure to find something there that takes your fancy, if not all of it. You will likely come away with very sore feet, a load of photos and a memory full of great experiences. I hope this New York City guide helps you get the best out of your visit. If you have any questions or comments, please leave them below or hit me up on social media.
Peace, love & inspiring travel,
Madam ZoZo