Philadelphia, the "City of Brotherly Love" and one time capital of the United States, is full to the brim with history and culture. I recommend a long weekend for this city break because it's going to take a little time to check off all of these top things to do in Philadelphia.
Explore Independence Hall
Independence Hall is a particularly hallowed site as the U.S. Declaration of Independence was debated and signed here in 1776. The interior of the World Heritage Listed building can be visited via regular tours by National Park Service Rangers. These tours leave every 15-20 minutes and run for 30 minutes. Depending on when you travel to Philadelphia, the sight's popularity may require a timed ticket.
For those visiting between January-February, timed tickets are not necessary. Those in town from March to December will need to get a timed ticket either on the day of their tour or by booking online in advance (which incurs a small service fee per ticket). If you choose the walk-up option, ensure you go to the Independence Visitor Center first thing in the morning—there is likely to be a long line, so the earlier you get there before it opens (8:30 am), the better.
Note to international visitors–we found the tour assumed a lot of knowledge about U.S. history which is logical given Americans make up most of their visitors. It may be helpful to do some light pre-reading to get the most out of your visit.
Wander the Old City
Once you know what time you can access Independence Hall, you decide how to approach your walking tour of the Old City. As I mentioned, Philadelphia was once the U.S. capital between 1790 and 1800, while Washington D.C. was being constructed. You can easily spend an entire day in Philadelphia exploring just the historic district known as the "Old City". It encompasses a number to top things to do in Philadelphia including Independence Hall, the Liberty Bell and Elfreth's Alley which claims the United States' longest, continuous residential street. A self-guided walking tour is a great way to see the highlights and you can adapt it to your interests.
Drop into the Dream Garden
While you are in the Old City area, drop into The Curtis Center at 601 Walnut St (enter from 6th Street) and see The Dream Garden. This dreamy mosaic in the building's lobby was designed by artist Maxfield Parrish and executed by Louis Comfort Tiffany in 1916. You only need a few minutes to experience the mural and it's free to enter.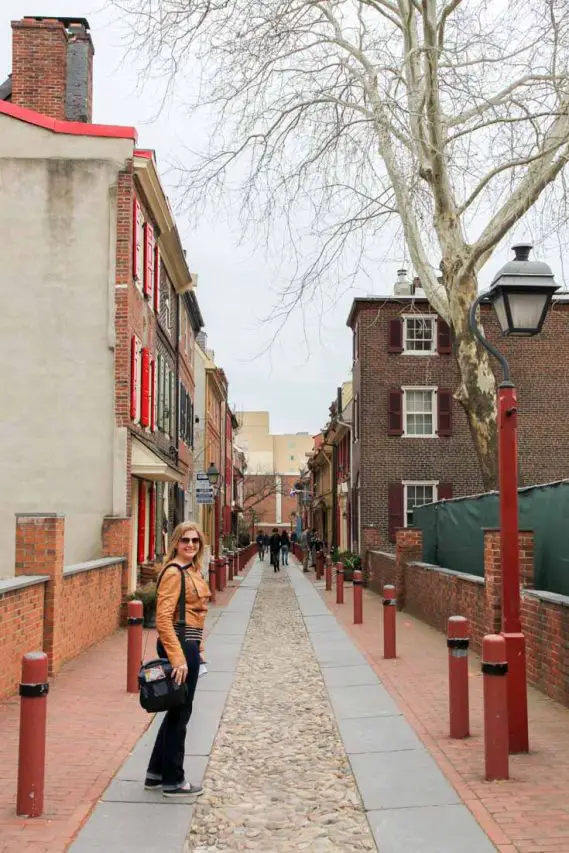 Refresh with "Ales of the Revolution" at City Tavern
Craft beer lovers must make a rest stop at City Tavern, which was opened in 1773 and frequented by big names including George Washington, Thomas Jefferson and John Adams. Chef Staib has gone to quite some effort to retain an 18th-century colonial American atmosphere down to the food and drink. Stay for lunch, or if you need to keep moving get a flight of the "Ales of the Revolution" – a selection of beers in the style enjoyed (and recipes brewed) by Founding Fathers.
Send a postcard from the B. Free Franklin Post Office
Did you know that Benjamin Franklin organized America's first public postal service? Franklin was the first postmaster general of the United States and appeared on its first postage stamp! If you're going to send a postcard to a loved one from Philadelphia, do it from this post office where stamps are still cancelled by hand as they were in Franklin's time. Also true to its colonial days, the pre-revolution B. Free is the only U.S. post office that doesn't fly the stars and stripes.
Tucked away behind this post office is where Benjamin Franklin's Philadelphia home stood. Although the home hasn't survived, a clever steel sculpture tracing the outline of the home stands in its place, and marks the entrance to the Benjamin Franklin Museum.
Lunch at Reading Terminal Market
Refuel at one of America's largest and oldest public markets, Reading Terminal Market (pronounced "redding"). The Market is housed in a National Historic Landmark building with 80+ vendors from fresh local produce to restaurants. This is a great place to indulge in those quintessential Philadelphian foods like cheesesteaks, hoagies, hot roast pork sandwiches, soft pretzels, Bassetts ice cream or even (my favourite) a Pennsylvanian Amish original: the whoopie pie!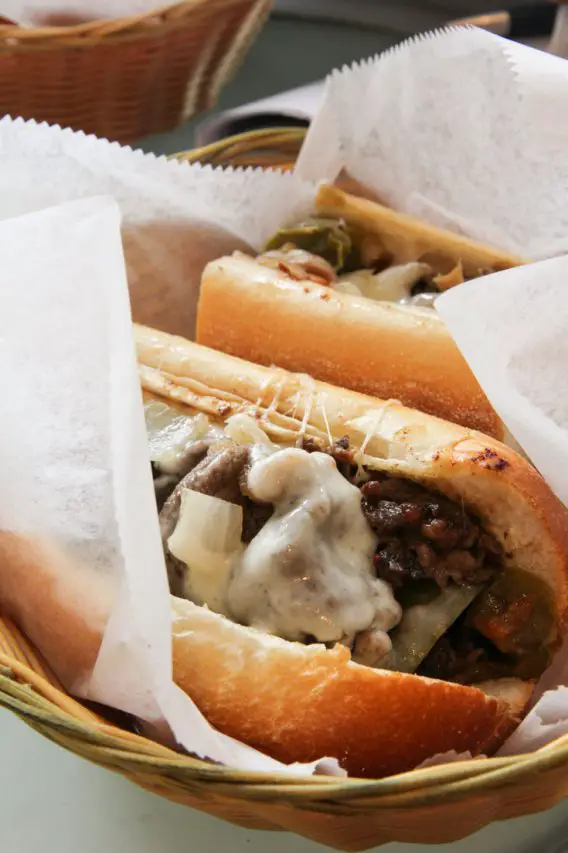 Tour Philadelphia City Hall
Philadelphia's impressive City Hall is the largest municipal building in the United States. Architect, John McArthur Jr, designed a Second (French) Imperial Style building with the first floor of solid granite. The 548-foot tower is surmounted by a statue of William Penn and is the tallest masonry structure sans steel frame in the world. The building's exterior is elaborately decorated with sculptures depicting the seasons and continents, along with symbolic figures and heads.
There are two tours of Philadelphia City Hall on offer. The first is the Tower Tour will take you to an observation deck and requires a timed ticket. Due to the open-air deck, this is a seasonal tour. The second is the Interior Tour, a 2-hour exploration of the art, architecture and history of the building.
Love the LOVE Park
Prior to 1976, this park was known as John F. Kennedy Plaza. However, after Robert Indiana lent the City of Brotherly Love his LOVE sculpture for the US Bicentennial, it was colloquially renamed after the public artwork. Eventually the sculpture became so synonymous with the park and Philadelphia, it found a permanent place in the park co-designed by actor Kevin Bacon's dad, Edmund Bacon and was formerly a skateboarding mecca.
Cruise Museum Mile
From LOVE Park, you can easily access Benjamin Franklin Parkway aka Museum Mile. You would need a year to explore all the cultural goodies on this boulevard including the Philadelphia Museum of Art, Barnes Foundation, Rodin Museum, Franklin Institute and Academy of Natural Sciences. For art-lovers on a timeframe, prioritise the first two on this list. While the Museum of Art is self-explanatory, the Barnes Foundation is considered by some to be the "world's foremost collection of French impressionist and post-impressionist paintings".
Note: The AMOR statue in my images has since relocated to nearby Sister Cities Park.
Snap a photo with the Rocky statue and run the steps
While you are at the Philadelphia Museum of Art, you probably won't help but notice the Rocky Statue. Yes, the Sylvester Stallone character, Rocky. The A. Thomas Chomberg sculpture was created for a scene in Rocky III and was subsequently donated to the city. After you've queued for your pic (it gets busy) with the Italian Stallion, make your way up the 72-step grand stairway and recreate THAT movie moment for yourself.
Go mural hunting
Philadelphia is home to the United States' largest public art program. Mural Arts started in 1984 as an anti-vandalism project which saw artist, Jane Golden, begin to rally graffiti artists to work on public art projects. The program has now been empowering the community and transforming spaces such as rail line underpasses and parking lots for over 35 years. Murals are constantly being added to the city's expansive outdoor gallery. Use this interactive map to find artworks closest to you at any time.
Get spooked at Eastern State Penitentiary
The last of our top things to do in Philadelphia is a visit to Eastern State Penitentiary. For about 85-years, this complex was a prison-alternative—an experiment in reforming criminals through monastery-like surrounds that more often drove them insane. The Penitentiary saw its fair share of celebrity crooks as well, none more notable than Al Capone. Today you can tour the facility, learn its stories and admire the rusting elegance of the gothic confinement. For more on Eastern State Penitentiary, see this post.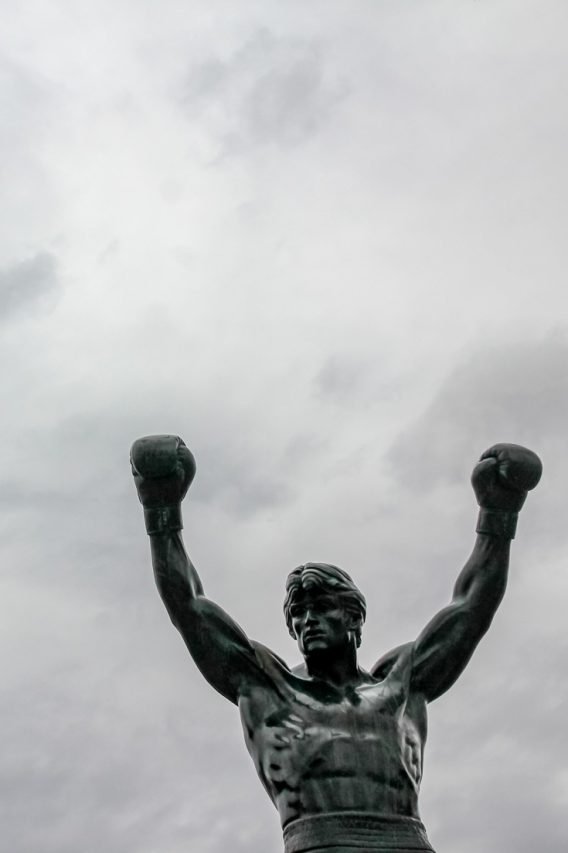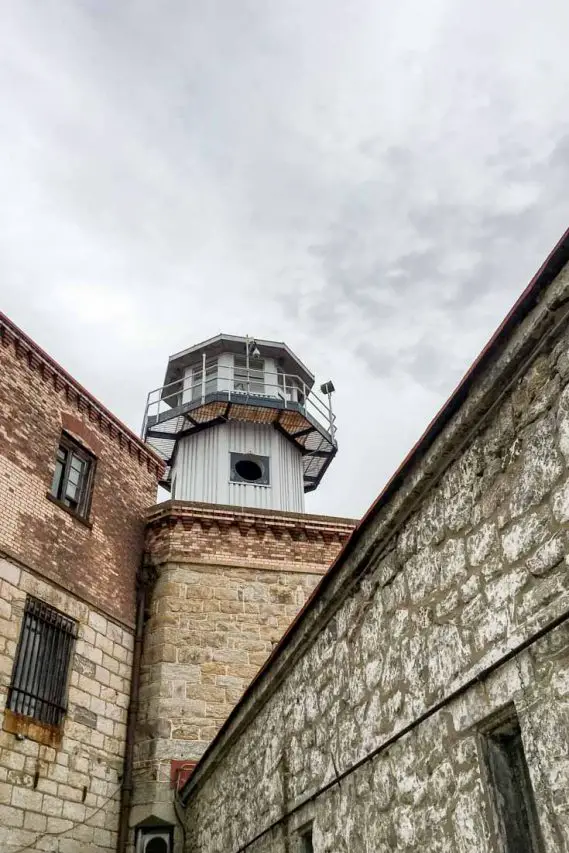 Getting to Philadelphia
Fly
Philadelphia International Airport (PHL) is the closest airport to the city. From there it is an easy 25-minute train ride into town using the Airport Regional Rail Line which connects which stops at all airport terminals with 6 stations: University City, 30th Street, Suburban, Jefferson and Temple University.
Train
There are Amtrak lines into Philadelphia from major northeast centres such as Boston, New York, Baltimore, Harrisburg and Washington DC.
Road
Aside from driving yourself, Greyhound, Megabus and BoltBus all offer budget-friendly options for getting to Philadelphia on wheels.
Best time to visit Philadelphia
Spring is the best time to visit Philadelphia, between March and May. During this time you will benefit from fewer crowds, lower hotel rates, mild temperatures and maybe even a display of cherry blossoms and other spring blooms.
Summer is hot, muggy, busy and the most expensive time to visit. Autumn and winter are cold, snowy affairs with seasonal attractions closed, but if you don't mind the frigid temperatures they offer the cheapest accommodation rates. You are also more likely to experience flight delays due to the weather during the colder months.
If you are looking for atmosphere, the city hosts a number of festivals throughout the year. Highlights include the Mummers Parade of New Years Day (Philly's answer to Mardi Gras), and the largest indoor flower show in late April (this will take place outdoors in June 2021). There is a Philly Craft Beer Festival in March along with the annual St Patrick's Day Parade.
I hope you enjoy checking off these top things to do in Philadelphia. If you have a favourite on this list or something we've missed, please let us know in the comments below.
Peace, love & inspiring travel,
Madam ZoZo