On my travels I have taken every opportunity to poke around in the homes of, well anyone really, but in particular the homes of artists and other great creative minds. It's fascinating to see how they decorate those intimate spaces; what books they read; the family portraits they displayed and the collections they amassed. I love to see what furniture they chose, the colours they painted their walls and the spaces they chose for studios or offices.
Here are the ones I have visited and would recommend so far, spanning Thailand to Paris. Make sure you check back here, as I'll be adding to the list with every visit.
Disclosure: I may earn compensation from the purchase of any product or service linked on this website, at no extra cost to you. I only link to products I use and love, therefore feel comfortable recommending.
Jim Thompson – Bangkok, Thailand
Jim Thompson's home turned museum in Bangkok, showcases his love of Asian art inside a modified, traditional Thai home. The would-be-architect turned silk merchant, revived a languishing cottage industry and brought Thai silk to the pages of Vogue and the fashion world beyond.
Thompson's former home and tropical garden is an oasis in the chaos of Bangkok. It consists of six teak Thai dwellings uniquely strung together to create a large home. The spacious residence has a minimal elegance in its furnishing and showcases Jim's curated collection of art, largely Buddhist pieces from different eras in Thai history. See more about Jim Thompson's home in this post.
Ernest Hemingway – Key West, Florida, USA
The Key West home of American writer Ernest Hemingway was a wedding gift from the family of his second wife, Pauline Pfeiffer, who was also a writer. Mr and Mrs Hemingway both contributed décor to the Spanish colonial style home. Mrs Hemingway brought her chandelier collection from Europe, and Mr Hemingway added tribal masks and hunting souvenirs from African safaris. The pair brought Spanish antiques back from trips to Mexico and cultivated a home that reflected their worldly experiences, each piece the centre of an interesting or amusing anecdote. More stories of the Hemingway and their home are just a click away.
Frida Kahlo – Mexico City, Mexico
Mexico's most famous female artist entered and exited her life in the same azure-hued home in Mexico City's suburb of Coyoacán. The home built in 1904 by Frida's father Guillermo Kahlo, was typical of colonial style homes with a central courtyard surrounded by rooms. Frida's twice-husband, Diego Rivera, purchased the home when the Revolution and Frida's mounting medical bills threatened Guillermo's ownership of the property.
Frida and Diego painted the home a vivid shade of cobalt, naming it La Casa Azul. They made other changes to the house including the transformation of a garage into an art studio for the increasingly bed-ridden Frida. The interior is painted white with highlights of acid yellow, and is embellished with folk art, mosaics and souvenirs that reflect the artists' fascination with their indigenous ancestry.
The garden is filled with maguey, yuccas, jasmine and cacti, among other flora, that provided inspiration to the female artist's work. Fellow painter, Rivera added a pre-Columbian style pyramid to the garden, to display a collection of Aztec and Toltec artifacts. For more, see this post on La Casa Azul.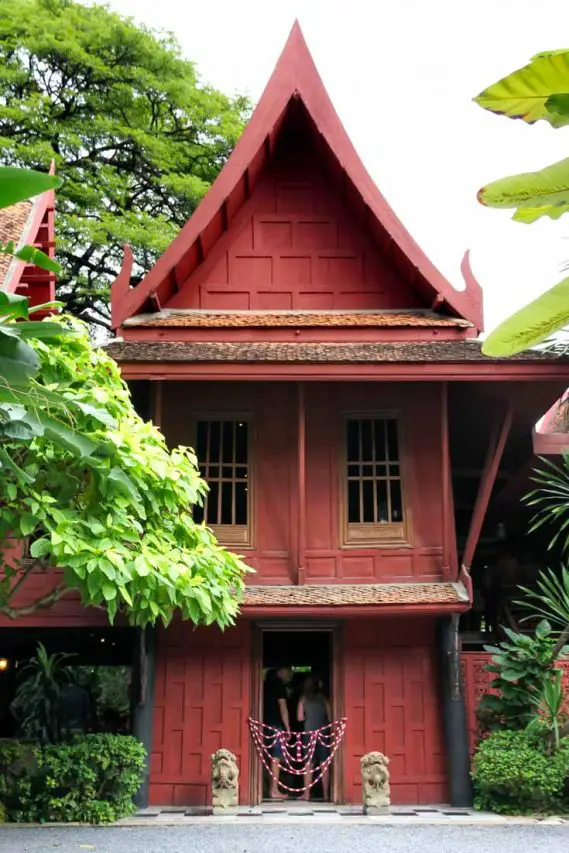 Asakura Fumio – Tokyo, Japan
Fumio Asakura was unknown to me when I stumbled upon his home in the Yanaka district of Tokyo. The sculptor took up residence in the house in 1908, where he set up a studio. Over time he expanded the home and studio, directing the architecture himself. The tree-storey home has two wings, one traditional Japanese-style living space and a second Western-style studio with an Art Deco exterior.
Throughout the Asakura Choso Museum (or Asakura Museum of Sculpture) are examples of the artist's sculptures, even on the roof! There is a huge library and a rooftop garden which provides 360-degree views of the surrounding district. 
The living space contains various collections curated by Asakura ranging from pottery to calligraphy. The inner rooms of the Japanese-wing have floor to ceiling openings that look upon the courtyard garden. Unfortunately, there is no photography permitted inside the Museum, so you'll just have to trust me and go!
Claude Monet – Giverny, France
Arguably the most famous artist's home on this list, so far, is that of French Impressionist, Claude Monet. If you want to know what it's like to walk through a painting, then you must visit his exquisitely cultivated corner of the world.
Monet spent more than 40 years living in the former farmhouse, in the rural town of Giverny, France. He expanded and renovated the home, which still displays his personal belongings including a tidy Japanese woodblock collection.
His garden is heavenly. As Monet's precence in Giverny drew other artists, he retreated to his own backyard—designing and planting the perfect subject for an Impressionist masterpiece, or several. Learn more about Monet's Home & Garden here.
Gustave Moreau – Paris, France
While you're in France do not hesitate to drop into the home of artist, Gustave Moreau. The painter lived in a spacious, multilevel apartment in the 9th-arrondissement. Moreau commissioned and paid for the building himself and it was completed in 1896, two years before his death.
The lower level was the Moreau family residence, which is filled with his personal collection of art and souvenirs. There's almost not a single square-inch of wall space free!  Above the apartment are two well-lit studio spaces interconnected with the most exquisite spiral staircase you will ever set foot on. These rooms are dedicated to Moreau's creations—just a sampling of the 4,800 drawings and 450 watercolours in the Museum's collection. Learn more on the Musée National Gustave Moreau website.
Frank Lloyd Wright – Chicago, USA
One of the top things to do in Chicago is to visit the former home and studio of renowned American architect, Frank Lloyd Wright. His Oak Park abode and workspace is where he experimented in the early years of his career and gave birth to what is now known as the Prairie School of architecture.
Tours are offered of the home and studio explaining the evolution and signatures of FLW's architectural style and revealing interesting aspects of his personal life. Beyond the home and studio, there are also several other homes and Unity Temple in the area bearing the FLW stamp which you can enjoy from the exterior. This is a must-see for architecture enthusiasts. If you want more Frank Lloyd Wright, see my guide to the Frank Lloyd Wright Trail in Wisconsin.
May Gibbs – Sydney, Australia
Children's book author, illustrator and cartoonist, May Gibbs, was arguably best known and loved for incorporating native Australian flora and fauna in her works.  She and husband Bertram James Ossoli Kelly, commissioned their home on the shores of Neutral Bay, Sydney in 1922.
Architect BJ Waterhouse designed the artist's home and studio under her direction for a compact, convenient and cosy space. The resulting abode is Spanish Colonial on the outside with Arts and Crafts-style interiors. The modest house with beautiful, Sydney Harbour views, was dubbed "Nutcote".
When Gibbs died in 1969, she had bequeathed her estate to various childrens' charities. Nutcote was entrusted to the United Nations International Children's Emergency Fund (UNICEF). UNICEF sold the very desirable real estate and it became endangered. Fortunately, the May Gibbs Foundation lead a nationwide campaign to preserve this piece of Australia's heritage and the home opened as a museum in 1994.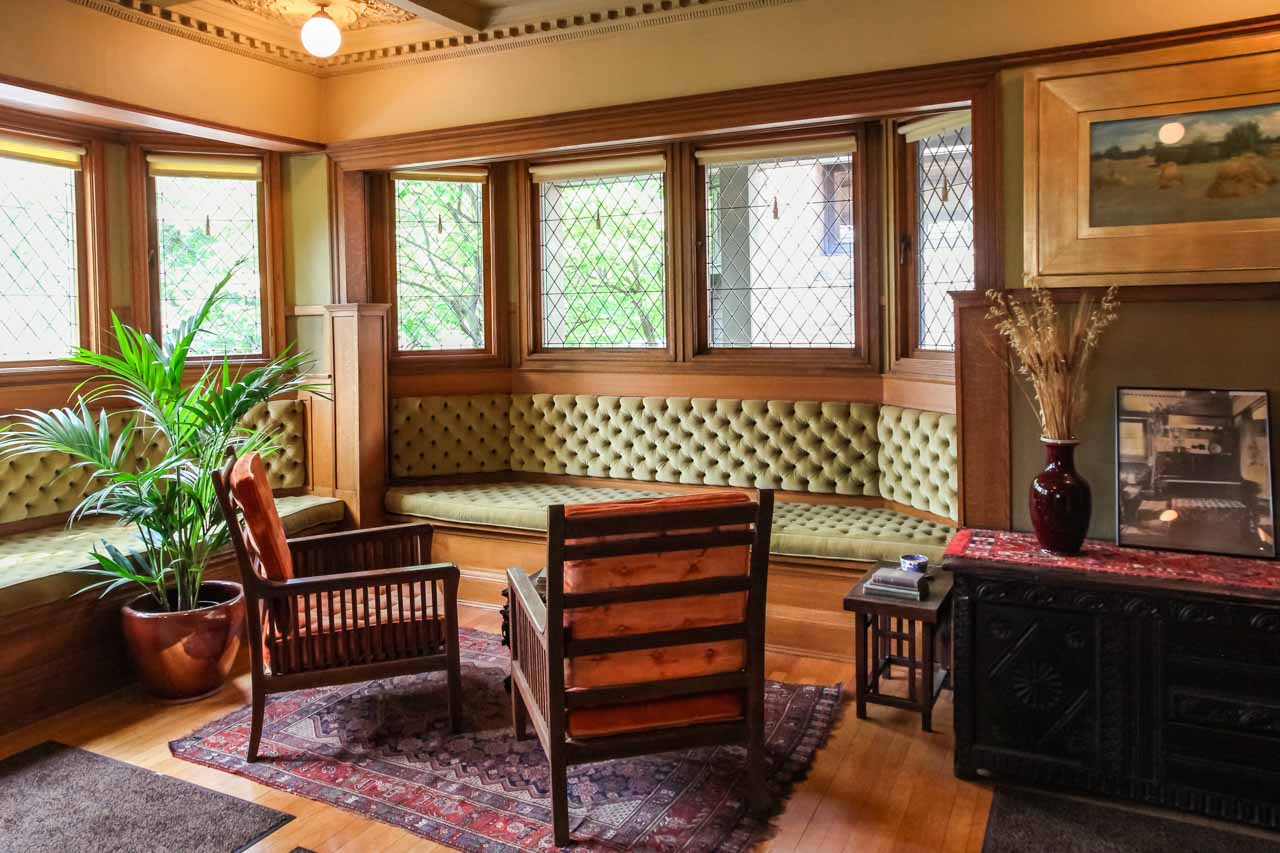 Have you visited any artist's homes in your travels? Please share your favourites with us in the comments below.
Peace, love & inspiring travel,
Madam ZoZo