Take a melodious journey across Tennessee (with a sneaky detour into Alabama) to experience the regions rich musical history. From the Home of the Blues to Music City, anyone with the slightest appreciation for music will enjoy what's in store. James and I are both massive music fans, in fact in a former life I was an audio engineer – can you believe that? This itinerary was largely composed of items on our extensive bucket list, so rest assured we have you musically covered in this Memphis to Nashville road trip.
NOTE: We trialled and travelled this itinerary in five days and it's possible but fast-paced. I've made some tweaks and added a day to give it a more reasonable tempo. Of course, it will depend on how many of the sights and activities you decide to include.
Disclosure: I may earn compensation from the purchase of any product or service linked on this website, at no extra cost to you. I only link to products I use and love, therefore feel comfortable recommending.
Day 1 – Memphis
Arrive in Memphis, pick up your hire car and head downtown to check into your accommodation. Put on some comfortable walking shoes because we are exploring on foot. If it's still early in the day, go directly to the Elvis Statue on Beale St, or wait until first thing the next morning so you won't have to queue for a photo.
Being this is a largely musical-themed road trip, let's begin at the Rock'n'Soul Museum for a little history lesson. The Museum is small but comprehensive, giving you a fun intro into the birth of rock and soul music. The Gibson Factory is right across the road for any guitarists who want to take a tour.
If it's still daylight, take a walk down Beale St and see its historic sites by day such as W.C. Handy's home and the Beale Street Brass Note Walk of Fame. They'll be all but overshadowed later by the nightlife. Finish the day with dinner and music on Beale St.
Driving distance:  Local driving distance depends on accommodation location and chosen activities.
Day 2 – Memphis
We'll start the day with a tour of Sun Studio which gets mighty busy when the tourist buses arrive, so be there when the doors open at 10am to get first dibs. The Studio can be seen by tour only, and the first tour starts at 10:30. See the Sun Studio website for more details. 
Next, drive to the Civil Rights Museum and explore their exhibits. The Museum incorporates the former Lorraine Motel where Martin Luther King Jr was assassinated. I would suggest allowing a good couple of hours for this, as the Museum is very comprehensive and extremely interesting.
Also, wander around the nearby neighbourhood known as Film Row. We stumbled across this gem as it didn't come up in any of our research. In the heyday of cinema during the 1930s and '40s, this corner of town housed many film studio distribution centres and some remain today albeit a little run down. The art deco and midcentury architecture are worth seeing.
Another pocket of architectural treasures exists on former "Millionaires Row" (Adams Ave) where there are a few remaining Victorian-era homes that have been preserved. If you want to get inside these amazing homes, Woodruff-Fontaine House is now a Museum that you can tour.
If you prefer to stay with the music, it's time to get soulful at the Stax Museum.
Driving distance:  Local driving distance depends on accommodation location and chosen activities.
Day 3 – Memphis
Check out of your accommodation and make your way to Graceland aiming for the first tour of the day. There are a variety of tickets that can be pre-purchased. I recommend the Elvis Experience Tour which includes an audio tour of the Graceland mansion and grounds, along with access to the entertainment complex that has exhibits of all things "The King" including his cars and stage costumes. Beware, there is a gift shop on every corner and it all gets very overwhelming commercial.
After bidding farewell to Elvis, the Cooper Young Historic District is a nice place to stop for lunch on your way out of town.
Drive to Florence, Alabama and visit the birthplace of W.C. Handy, a.k.a The Father of the Blues. If you prefer, there is also the Frank Lloyd Wright designed, Rosenbaum House.
Driving distance:  231km (approx. 144mi), roughly 2.5hrs.
Day 4 – Muscle Shoals
Take a morning tour of Muscle Shoals Sound, Fame Studios or both if you have time. Another point of interest in the area is Helen Keller's birthplace just around the corner in Tuscumbia and open to the public.
The next stop is an option for whiskey-lovers and those like me, who are more appreciative of history. Lynchburg, Tennessee is home to the historic Jack Daniels Distillery and a worthwhile detour on your drive northeast to Nashville. Tours of the Distillery run 9am-4:30 and best to book in advance through the website.
If whiskey really isn't your thing, an alternate route from Muscle Shoals to Nashville that might take your fancy is the scenic Natchez Trace Parkway.
Driving distance: Muscle Shoals to Lynchburg 156km (approx. 97mi), 2hrs. Lynchburg to Nashville 120km (approx. 74mi), 1.5hrs.
Day 5 – Nashville
Spend the morning exploring the Country Music Hall of Fame and touring RCA Studio B. In the afternoon, tour the city on foot, enjoying the history and architecture of Nashville.
As the evening falls, do the touristy thing and crawl the honky-tonks. I only suggest this as a once-off experience as the bachelorette parties, pedal taverns and cover bands all playing the same music, fast grow old. Alternatively, try to get into one of the more musically reputable venues, like Bluebird Café or dinner and boozy ten pin bowling at Pinewood Social à la Anthony Bourdain.
Driving distance:  Local driving distance depends on accommodation location and chosen activities.
Day 6 – Nashville
Before departing Nashville, here are a few activities and sites that can be reached by car:
Visit Nashville's life-size replica of the Parthenon in Centennial Park, built for Tennessee's 1897 Centennial Exposition and home to an art museum.
Explore Music Row further.
Tour former US President, Andrew Jackson's Hermitage
See the Grand Ole Opry
Driving distance:  Local driving distance depends on accommodation location and chosen activities.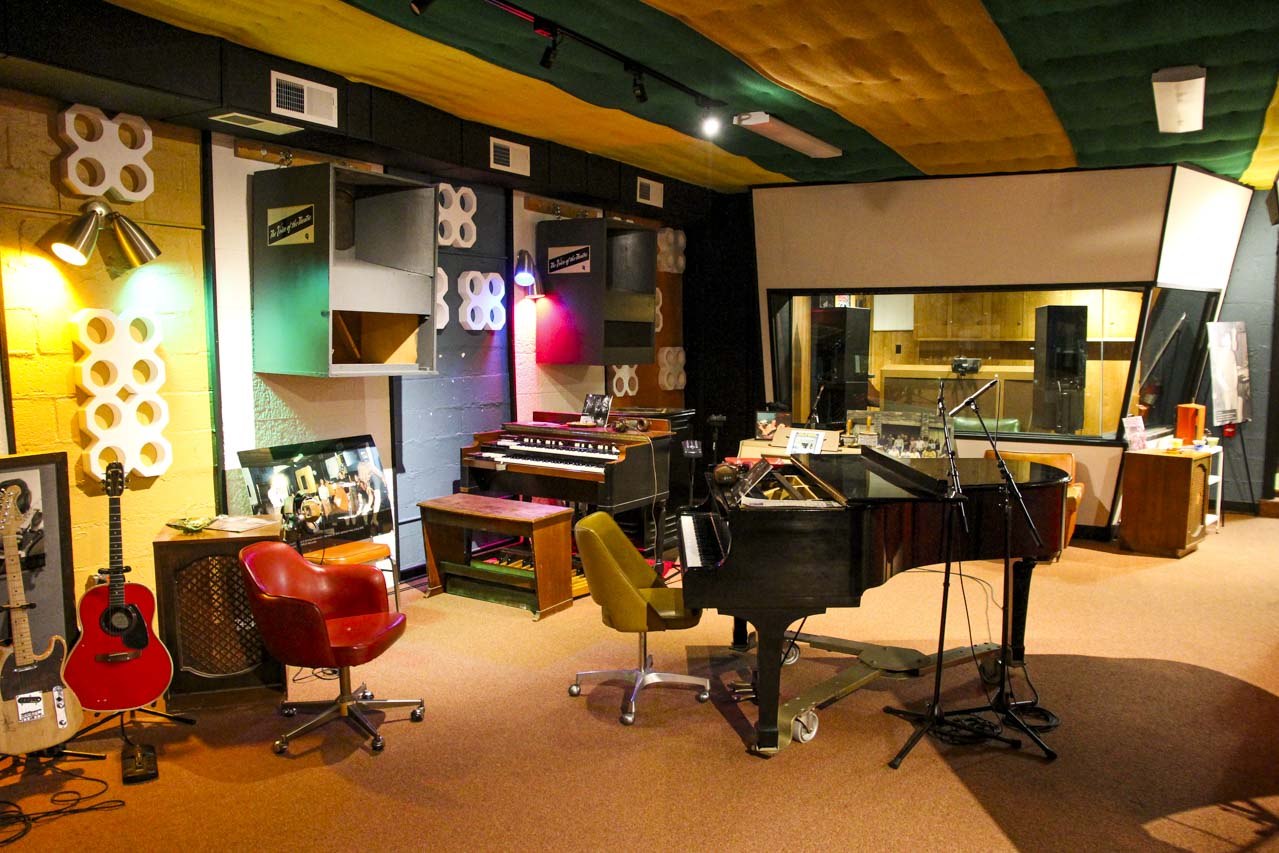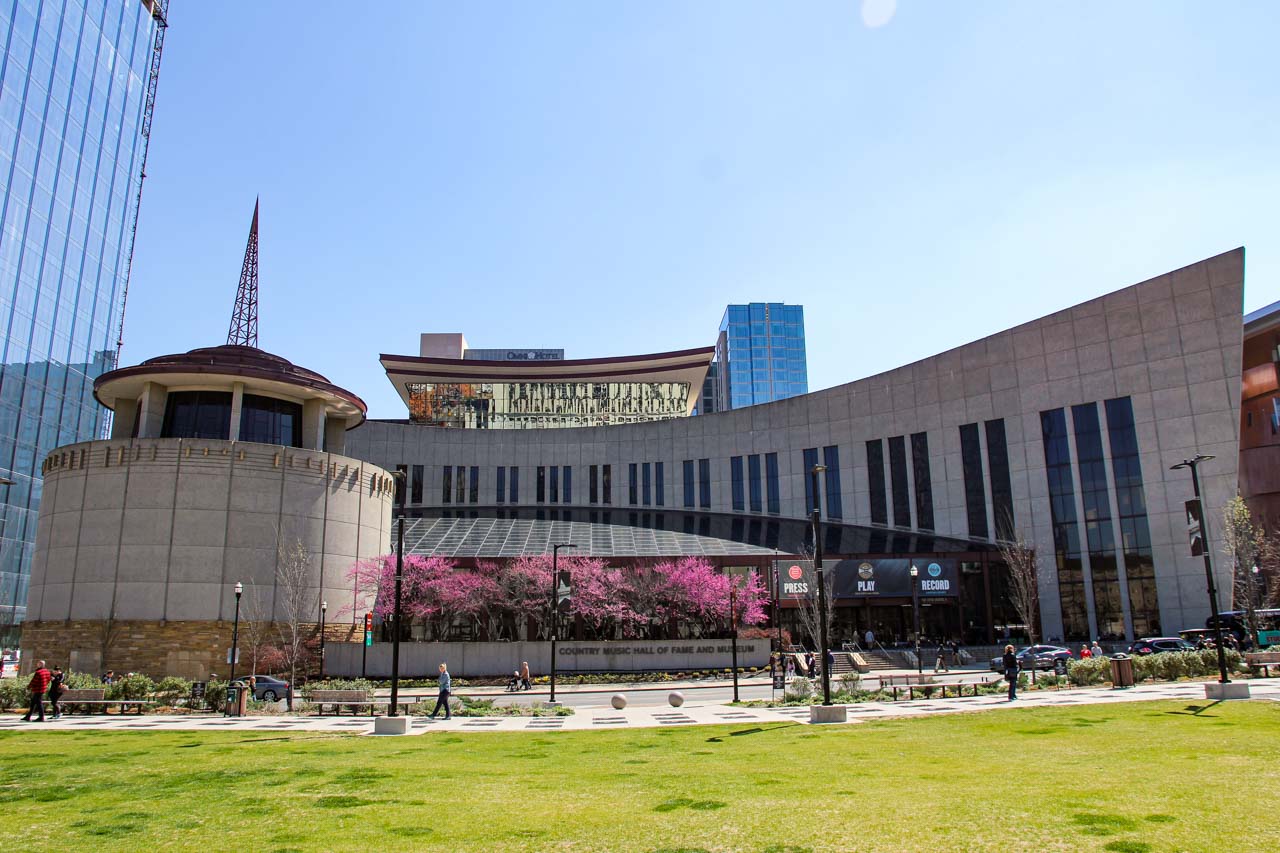 Memphis to Nashville road trip map
Places to eat, drink & be merry
Memphis
Tamp & Tap
Charlie Vergos Rendezvous
Felicia Suzanne
The Beauty Shop
Stone & Soup Cafe
Nashville
Wild Eggs (brunch)
Frothy Monkey
Dose Coffee
Whiskey Kitchen
Merchant's
Skull's Rainbow Room
Memphis to Nashville road trip soundtrack
Tunes for your road trip, carefully chosen to reflect the region and the music that has been written, played and recorded there. Listen your way through music history with these tracks.
Enjoy your Memphis to Nashville road trip and let me know if you have any questions in the comments below. For more details on the suggested activities in Memphis, see these unbeatable things to do.
Peace, love and inspiring travel,
Madam ZoZo