Want to spend an unforgettable week in Paris? This 7-day Paris itinerary is best for first-time visitors who want to see all the classic sights, explore some cool neighbourhoods and immerse themselves in French culture. From the top of Montmartre Hill to the depths of the Catacombs, we have a lot to see – allons-y!
Note, this is an itinerary that brings together many of the attractions that I explained in further detail in this post on Priority Paris sights. We spent hours researching and piecing together our ideal week in Paris. After road-testing it we made a few small tweaks and voila! Now, it's yours.
Navigating Paris
First let's orient ourselves. A first-time Paris visitor has to learn a few, easy new terms in order to navigate the City of Lights. First is Arrondissement (pronounced in French: a-rawn-dees-mahn)what you might think of as a neighbourhood, district or suburb. Paris is divided into 20 Arrondissements thankfully named using ordinal numbers. The 1st Arrondissement is at the centre (area around the Louvre), and the rest spiral outward in a clockwise configuration. Note, the combined 1st-4th Arrondissements may also be referred to as Paris Centre.
The other terms to get your head around are Left Bank and Right Bank—which is which? The River Seine flows through the city roughly east to west splitting the city north and south. The so-called Left Bank is south of the Seine and Right Bank is north of the Seine.
Tickets to attractions
There are several sights that need pre-purchased tickets to guarantee you'll be able to visit on the days and times that you prefer, especially in the summer high season.
The Eiffel Tower is one, tickets sell out in advance during the warmer months. You can chance getting one on the day, but make sure you are there at least 40-minutes before it opens in the morning, to be first in line.
The Catacombs is another. Due to issues with scalping and forgeries, tickets for the Catacombs are only released a week in advance, so you need to be on top of this one. I recommend setting yourself a calendar reminder for the right date and time, especially if you are already going to be travelling on the day tickets go on sale.
Paris itinerary dates and opening hours
I've written this itinerary as it would work for 7-days in Paris running Sunday to Saturday. This allows you a travel day at either end: Saturday (arrival) and Sunday (departure), to round out a full itinerary of nine-days.
In addition, I've aligned attractions with the days of the week that they are open. If you use this itinerary on different days of the week, e.g. Monday to Sunday, then you need to double check attraction opening hours still align. In the Monday to Sunday example, the Louvre would fall on a Tuesday when it is closed. So, you would need to shuffle the days around to fit.
I have also, where possible, positioned attractions on their less touristed days. For instance, Château de Versailles on a weekday other than Monday (its closed), or Tuesday (busy because the Louvre is closed).
Save money with the Paris Museum Pass
If you are planning to do all the things on this itinerary in the order that I suggest, I recommend purchasing yourself a Paris Museum Pass. This is your key to the city. It will save you time in ticket lines and save you money overall. I placed most of the sights covered by the Paris Museum Pass in the first six days (marked by a *). That way you can get the best value out of a four or six-day Pass.
If you plan to take day tours out to Châteaux Versailles and Fontainebleau, then your admission will be covered by your tour price and there is no need to pay for a six-day Museum Pass—a four-day pass will suffice.
Also note, that even if you are not purchasing a day tour to Versailles and want to use the Paris Museum Pass, the Pass does not equate to an all-access ticket. It does not cover the gardens at Versailles during the Grandes Eaux musicales and the Jardins musicaux—which may or may not suit you and your visit.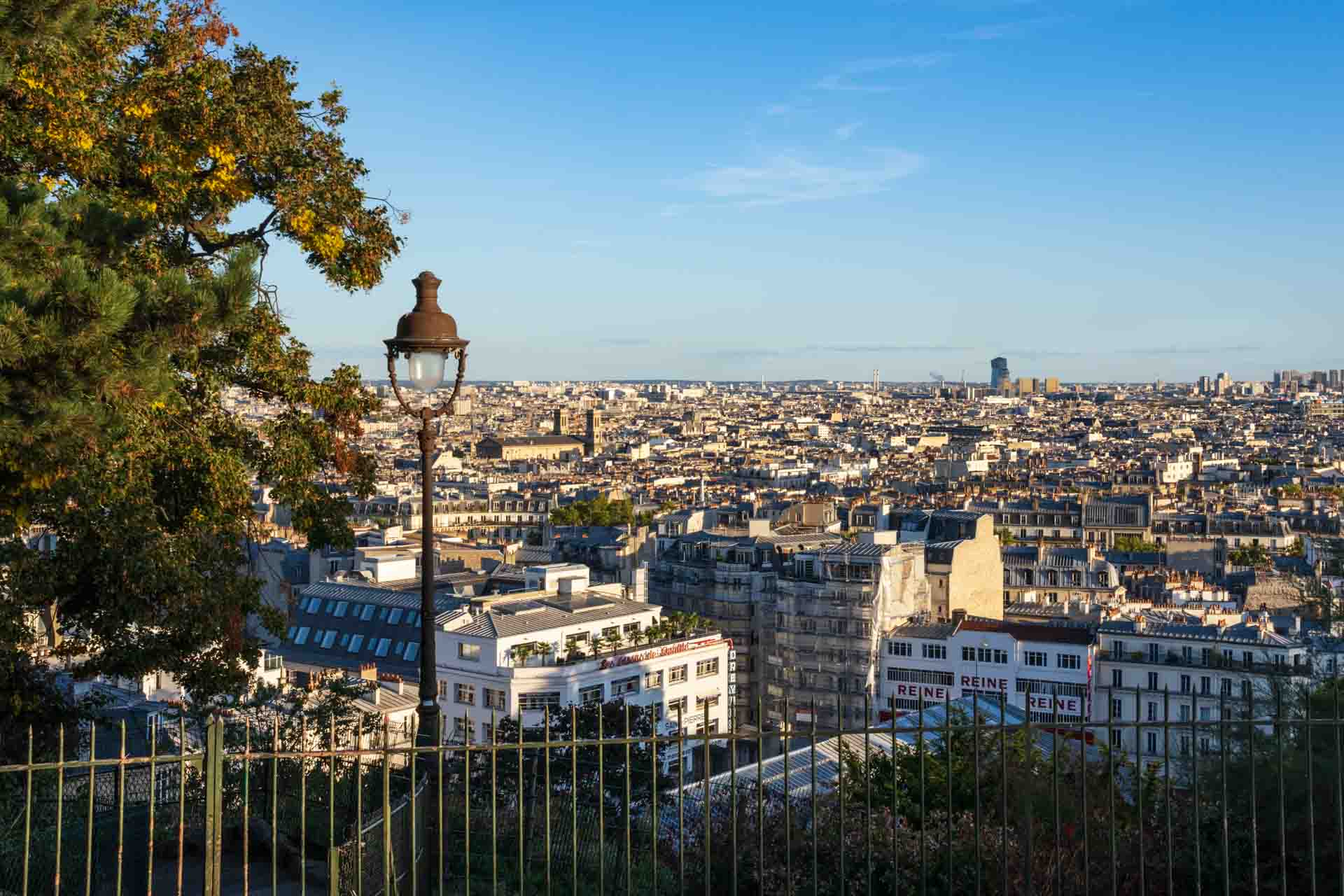 Paris 7-day itinerary
Day 1 (Sunday)
Key sights: Eiffel Tower, Arc de Triomphe de l'Etoile*, Champs-Élysées, Tuileries Garden, L'Orangerie*, Place de la Concorde, Palais Royal
Bienvenue à Paris! We'll start at the top—the top of the Eiffel Tower of course. I hope you booked your tickets in advance, if not, it is best to arrive an 40-60-minutes before it opens. The first line is for security, then you will join the ticket queue once inside.
Once you're done at the Eiffel tower, wander across Pont d'Iéna and through Trocadéro Gardens to Trocadéro Square. On the way, make sure you look back for great views and photo ops of the Eiffel Tower. Follow Avenue Kléber up to the Arc de Triomphe de l'Etoile.
Go to the top of the Arc for more impressive views of Paris and down the Champs-Élysées where we are headed next. Take a stroll or hop on a bus down the famous shopping boulevard with its iconic French brand boutiques. This is probably a good time to refuel with some lunch. I suggest looking for a restaurant off the main strip, where the quality is lacking. See some of these suggestions.
Explore Place de la Concorde with its ancient obelisk, monumental fountains and bounding sculptures representing eight cities of France. Enter the Tuileries Gardens and turn right for a visit to the Musée de l'Orangerie.
Enjoy this purpose-built display of Monet's Waterlillies as designed by the artist and housed inside the old Orangerie used to overwinter citrus trees. You'll also find a small but excellent collection of Modernist artworks at the Musée.
Make your way through the length of the Tuileries Garden, and maybe stop for a coffee or ice cream if the weather is nice. At the far end you'll pass through the other Arc de Triomphe, the Arc de Triomphe du Carrousel. From there you will be looking at The Louvre, but we are not going inside today.
Finish the day at the Domaine National du Palais Royal, with its beautiful architecture and lovely garden. Enjoy an apéro (pre-dinner drink) and rest your feet, you've earnt it!
Day 2 (Monday)
Key sights: The Louvre*, Notre-Dame, The Crypt*, La Conciergerie*, Sainte-Chapelle*
Let's begin with a visit to the world's largest art museum, The Louvre. Be there before it opens at 9:00am and go directly to see the Mona Lisa before it gets super busy. Then continue to explore the Museum highlights for another couple of hours.
Take time for some lunch before continuing on to Île de la Cité, the heart of Paris. From The Louvre, follow the walking trail along the Right Bank of the Seine, crossing Pont d'Arcole to reach the island in the Seine.
For now Notre-Dame Cathedral remains closed as restoration takes place following the devastating fire in 2019, but you can take in the beautiful Gothic architecture from the outside.  In the forecourt of the Cathedral, you'll find the entrance to the Archaeological Crypt of the Île de la Cité, "The Crypt" for short.
The Crypt is an archaeological site revealed in the 1960s during the excavations for an underground carpark. Here you'll witness the remains of Lutetia, the Gallo-Roman precursor to Paris.
From the Crypt, continue to the Conciergerie. Tour the palace-turned-prison including the cell where Marie Antoinette was kept.
Our last sight of the day is Sainte-Chapelle, the exquisite Gothic chapel that was intended to house the Crown of Thorns. Its stained-glass windows are astounding and essential to any first visit to Paris.
Find a brasserie for apéro and people watching, to round out your second day in the City of Light.
Day 3 (Tueday)
Key sights: Latin Quarter, Panthéon*, Luxembourg Gardens and The Catacombs
On day three of your week in Paris, sign up for a pay-as-you-wish walking tour of the Latin Quarter or escort yourself with a self-guided itinerary such as this one.
Spend an hour or so exploring the Panthéon, including its crypt-full of famous French politicians, scientists and literati. Enjoy lunch in a café or pick up a picnic to take to Luxembourg Garden.
Saunter the gardens particularly the parterre adjacent to Luxembourg Palace. If you're feet are still fresh, you can walk the 1.5-km/1-mi to the Catacombs or catch a bus.
Hopefully you have your ticket booked to The Catacombs, Paris' municipal ossuary where you will find the boney remains of millions of past Parisians. See more on the Paris Catacombs here.
Day 4 (Wednesday)
Key sights: Musée d'Orsay*, The Bouquinistes, Right Bank, from Quai du Louvre to Pont Marie, Marais walking tour
The morning at Musée d'Orsay, featuring art from the mid-19th to early 20th century. This Museum picks up on the art timeline where the Louvre leaves off, with painting, sculpture, photography and decorative arts, housed in a grand, old train station.
Hop on a bus down to the Marais neighbourhood and find a café for lunch. Continue to explore the district including sites like Village St-Paul, The Pletzl, Hôtel de Sully, Place des Vosges and more on a guided or self-guided tour.
If you have more time, explore some of the smaller museums such as Musée Picasso* and Cognacq-Jay*. There are lots of good eating options in Marais too, so I recommend staying in the area for apéro and dinner.
Are you loving your week in Paris so far? There's so much more to come! Keep exploring.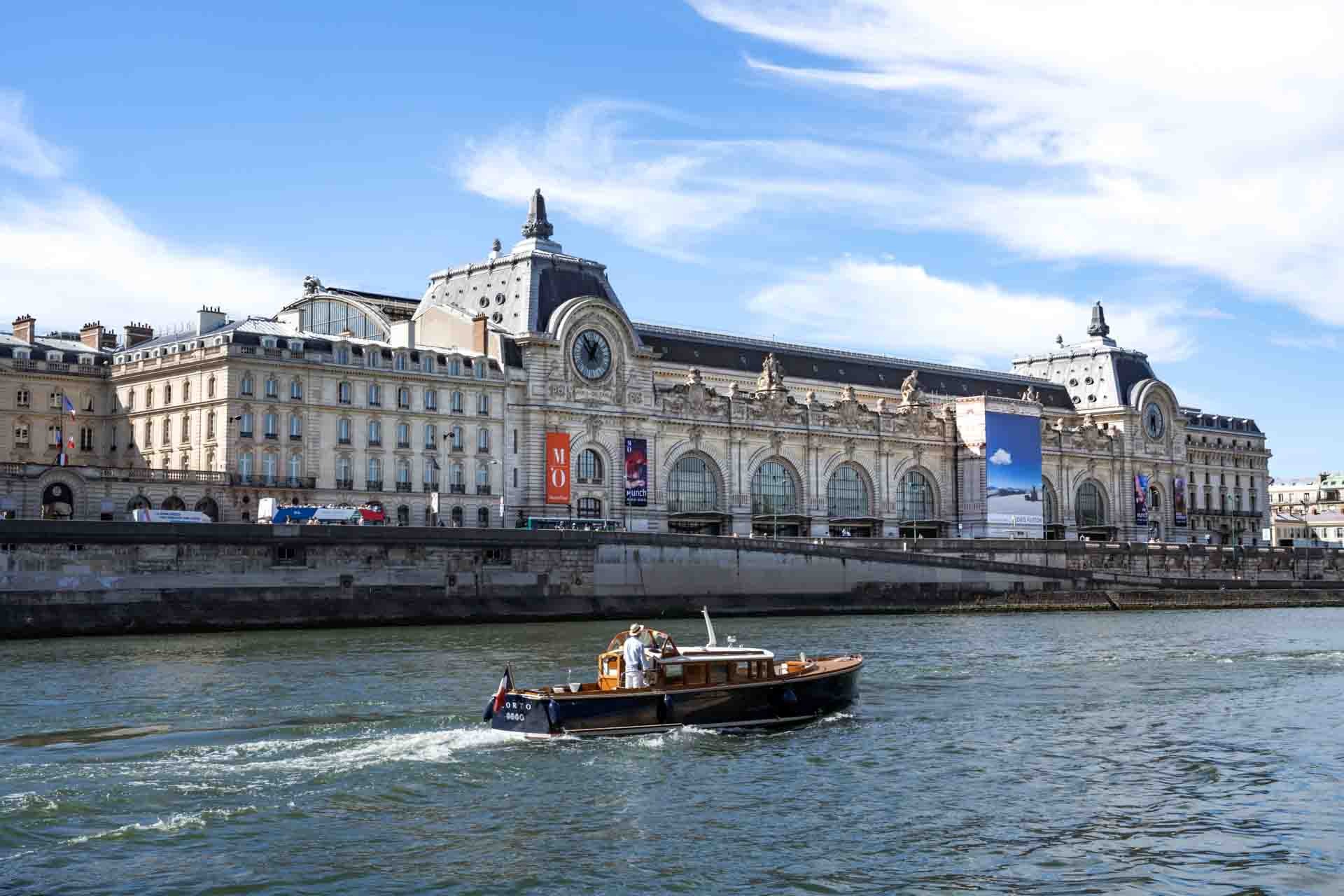 Day 5 (Thursday)
Key sights: Château de Versailles*
On day five of your week in Paris, we'll get out of town on a day trip to Château de Versailles. There's little doubt you're unacquainted with this hunting lodge-turned-palatial estate stretching across 800-ha. You'll need an entire day to see this phenomenal, former-royal residence which includes the Palace itself plus the gardens, park and Estate of Trianon—the royals' getaway palaces and play hamlet. See my guide to arranging your own Versailles day trip from Paris for full details.
Day 6 (Friday)
Key Sights: Château de Vaux-le-Vicomte and Château de Fontainebleau*
Following our Château theme, take a day trip to Château de Vaux-le-Vicomte and Château de Fontainebleau. These two are easy to do together as you are looking at about 2.5-hours of driving round trip and many tour companies offer the two Châteaux as a combo.
Why visit Château de Vaux-le-Vicomte? Its gardens were the inspiration for Versailles. Famous landscape architect André Le Nôtre, who cut his teeth at the Tuileries, designed the gardens at Vaux-le-Vicomte before weaving his magic at Château de Versailles. The 17th century home and its founding family also have an interesting story, told by audio guide as you navigate the fully furnished Château.
Moving on to Château de Fontainebleau and you might be wondering, do I really need to see another one? Yes. Yes, you do. And not because this one is my personal favourite. The UNESCO World Heritage listed estate began as a Medieval palace and King-preferred hunting lodge. Generations of French royalty extended, altered and left their mark on the castle, making it the opulent 1500+ room palace-turned-museum that it is today.
There are two interior spaces open to the public unguided, meaning no accompanying human guide, but audio guides are available to rent. First the fascinating Napoleon I Museum with the most incredible art and artifacts; and second, the elaborately furnished Grand Appartements. Like the other Châteaux, there are lovely gardens and adjoining park open for free.
For more details on planning a day trip to Vaux-le-Vicomte and Fontainebleau, see this post.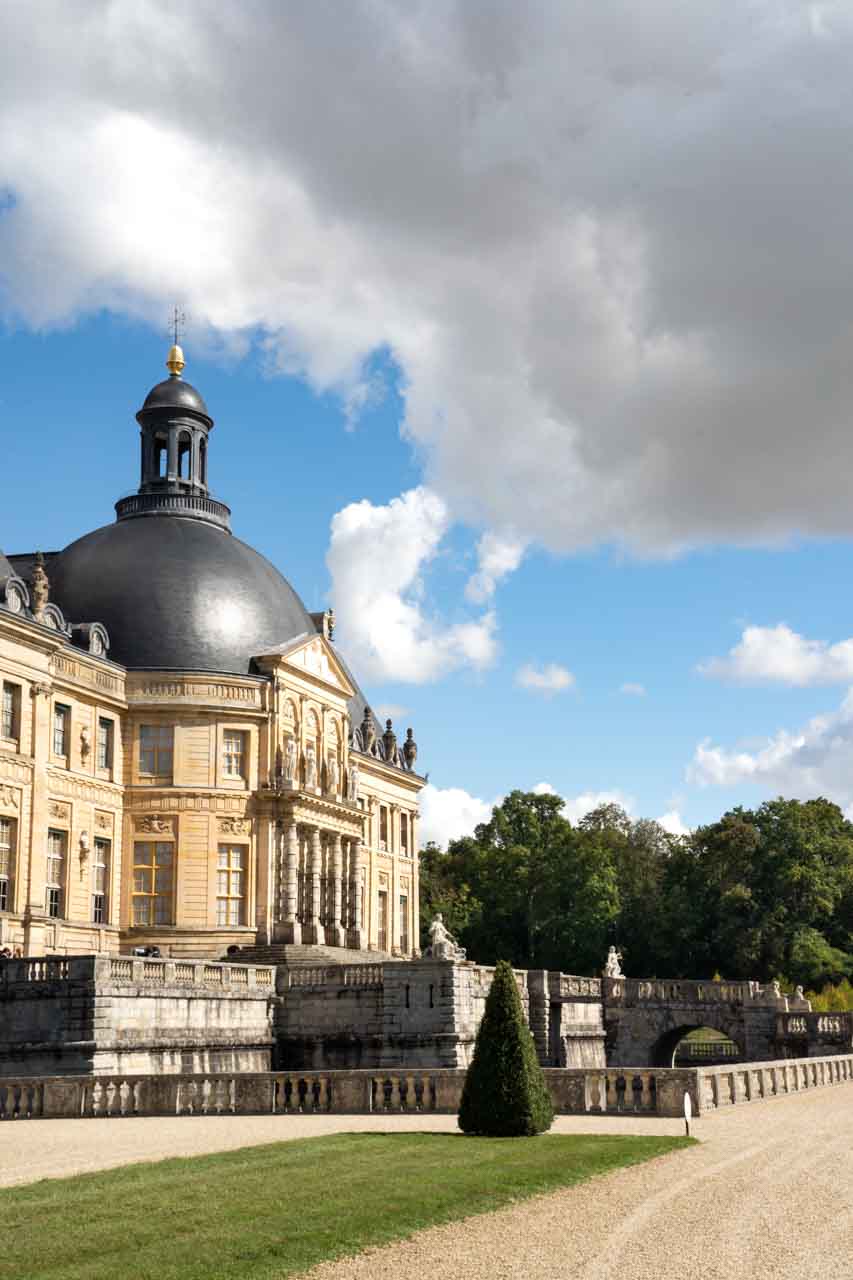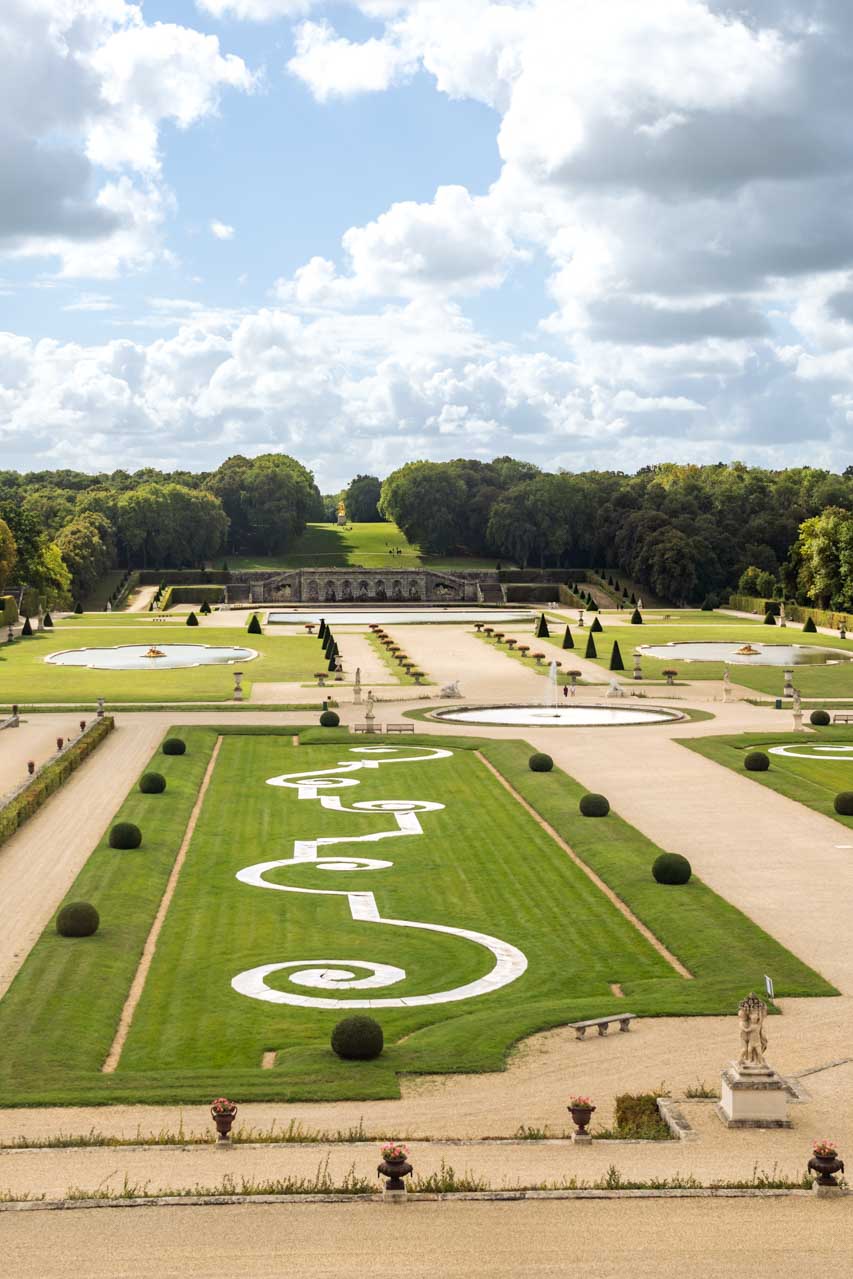 Day 7 (Saturday)
Key Sights: Montmartre walking tour, Palais Garnier, Galerie Lafayette Haussmann
Take a walking tour (or self-guided saunter) around the neighbourhood of Montmartre. There is a lot to see in this character-filled area in the north of Paris. Historically it was a separate town altogether and still exhibits remnants of that time with charming streets, a vineyard and wooden windmills.
Not to mention the hilltop Basilica of Sacré Coeur with its panoramic views, along with Montmartre's strong association with the arts. Stand in front of Picasso's studio and the apartment building where Vincent and brother Theo Van Gogh lived. See places painted by local Maurice Utrillo and Auguste Renoir. Get a photo outside the Moulin Rouge but skip the show – its really not worth the money—and take up at another cultural institution: Palais Garnier.
Tour the astounding Palais Garnier opera house, built by order of Emperor Napoleon III and named for its architect, Charles Garnier. Originally, the Palais was home of the Paris Opera, and now is more often used for ballet performances. There is something to look at everywhere you turn, but don't miss the auditorium ceiling with its Marc Chagall artwork and 7-tonne bronze and crystal chandelier.
To finish up, cross to neighbouring Galerie Lafayette Haussmann. Make your way through the glittering interiors of this historic department store to the rooftop terrace. There you'll find a spacious viewing deck for one last longing look at the City of Lights, to end your week in Paris (and its free). Au revoir!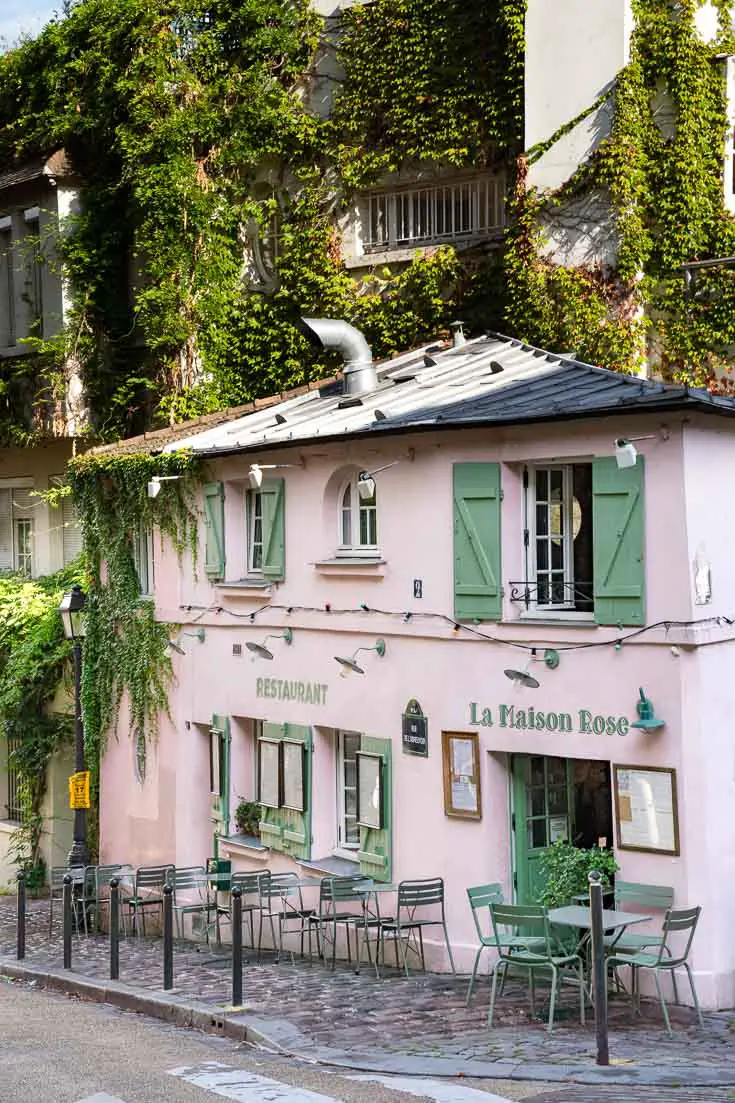 Last tips for your week in Paris
Wear comfortable walking shoes and get around on foot as much as possible to really experience the city.
Take some sort of wet weather gear wherever you go.
Bring a refillable water bottle – some Paris water fountains even dispense sparkling water!
Make time for meals. Food is an essential part of French culture and dictates long, heavier lunches with lighter, late dinners. The best place to grab food on the go is at a boulangerie (bakery).
French food is amazing but their coffee is awful. Instead, order a hot chocolate—chocolat chaud in French.
Speaking of boulangeries, we made it our daily, afternoon custom to try a new pâtisserie – start with these!
For more on Paris and travel in France, see this page.
How was your 7-days in Paris? Was it everything you hoped? Let me know if the comments below.
Peace, love & inspiring travel,
Madam ZoZo