The US East Coast offers a bounty of diverse places to explore. No matter whether you're chasing history, culture, nature or all of the above, you will find multiple spots to indulge. From Niagara Falls on the border with Canada to the Dry Tortugas off Florida; stellar autumn foliage of New England through to the unique cuisine of New Orleans – you'll find tonnes of beautiful and interesting places to visit on the East Coast.
Ok, so I'll admit my definition of East Coast for the purposes of this post is more like the eastern half of the country, as this list does tend to wander inland at times. Isn't that the beauty of travel though? Wandering where your heart takes you.
Are you ready to explore some East Coast gems? Let's get started! We'll work our way roughly north to south, which could also be viewed as ideal summer to winter destinations.
Disclosure: I may earn compensation from the purchase of any product or service linked on this website, at no extra cost to you. I only link to products I use and love, therefore feel comfortable recommending.
Niagara Falls, New York
Niagara Falls needs little introduction. The cluster of three waterfalls are located on the Niagara River, which links two of the Great Lakes: Lake Erie and Lake Ontario. The Niagara River (and therefore the Falls) also form the border between New York State and Ontario, Canada. We tend to prefer the Canadian side of the Falls –  you can find out why and get our Niagara weekender itinerary here.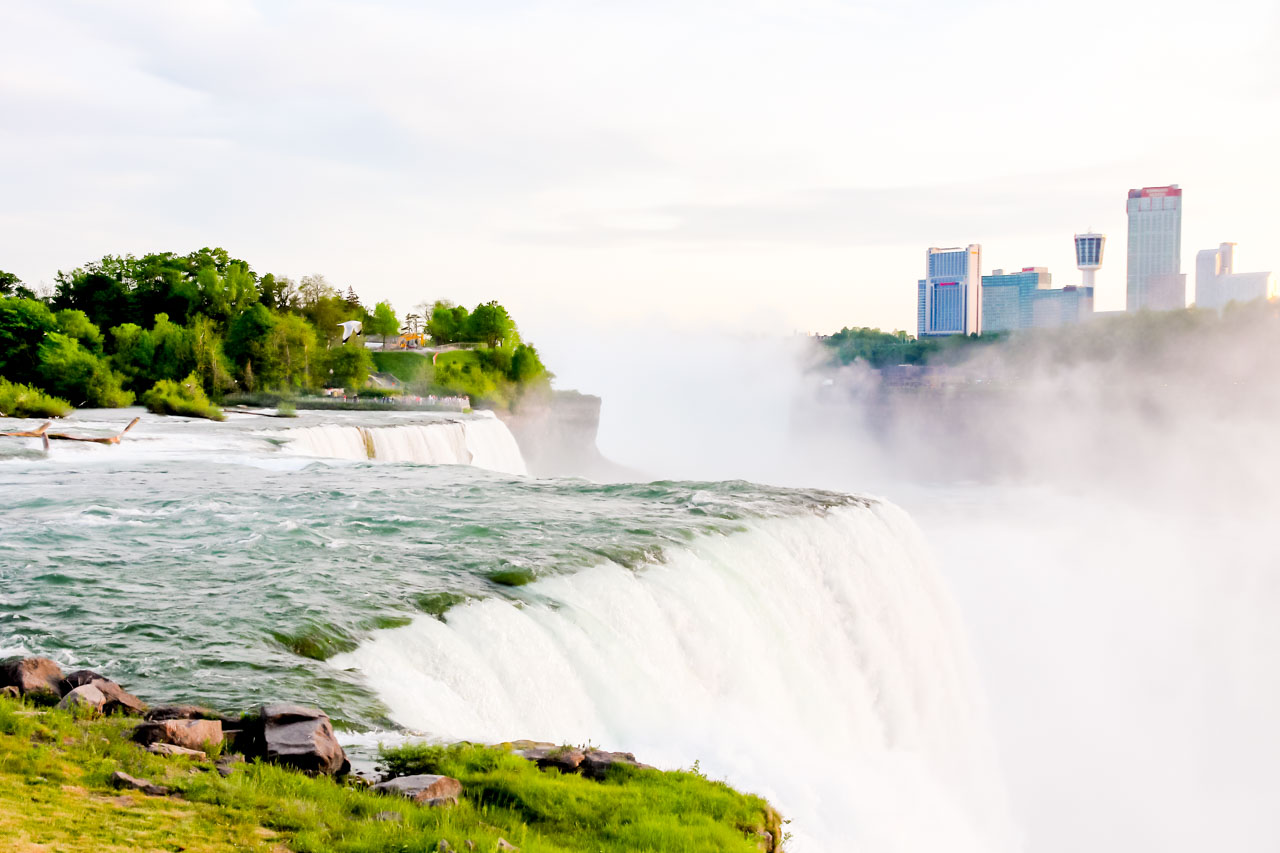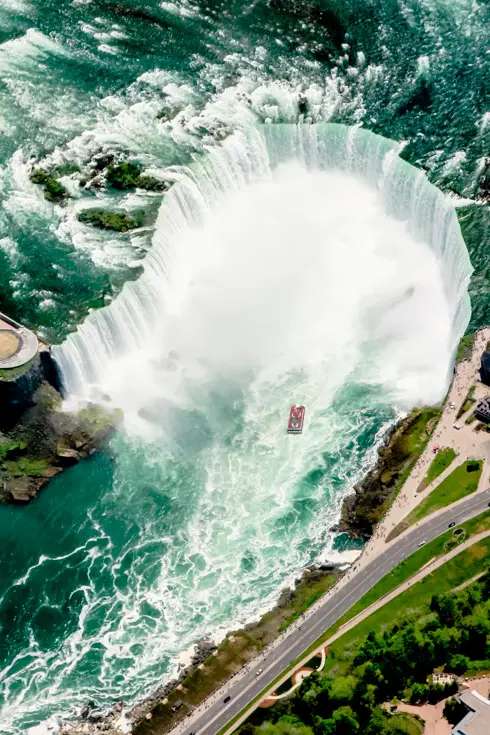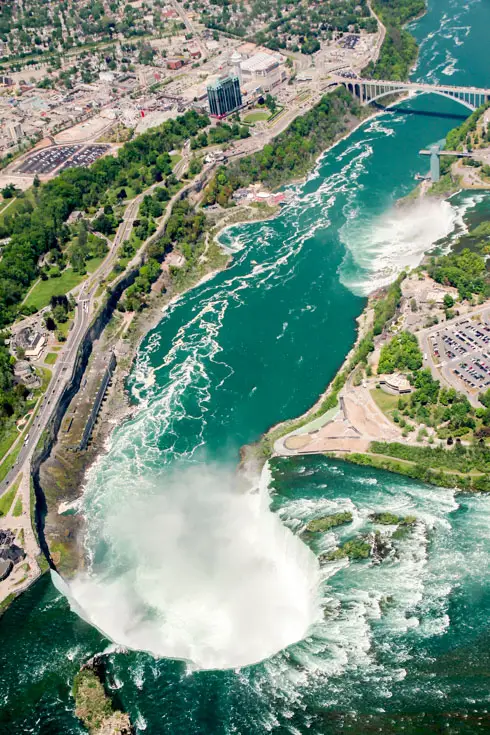 Boston, Massachusetts
Boston is a gorgeous place to visit on the East Coast. The city is full of US history, with beautiful architecture and great food. Bring on the lobster rolls! Along with fabulous art and history museums, the State capital of Massachusetts is also home to MIT and nearby Harvard University if you are up for a campus tour. You can get my 2-day Boston itinerary here.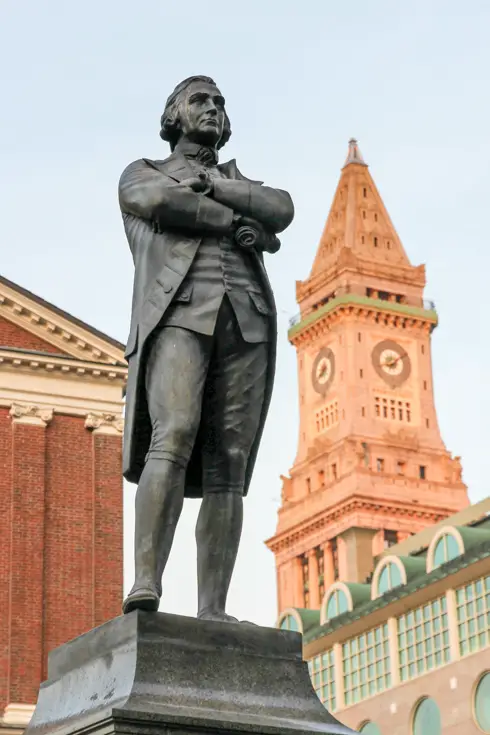 Newport, Rhode Island
A surprise highlight of our New England road trip was Newport. This is the place to enjoy scenic coastal views and take a trip back to the Gilded Era (1870 to early 1900s) when the Vanderbilts and their other overtly wealthy friends built "summer cottages", *ahem* mansions, in the lovely Newport area. Today, many of those mansions and their manicured gardens, are museums that you can tour and enjoy. Later in Newport's history, between 1930-1983, the America's Cup race was held outside Newport Harbour. Soak in that maritime charm with the 5.6km (3.5mi) Cliff Walk and see the superyachts moored at Bowen's and Bannister's Wharves.
New York, New York
There's always something new to do in New York. As many times as I've visited (half a dozen) and tried to strike of all the items on my bucket list, I always end up adding a few things too! Start with the NYC essentials like Central Park, The Met, Statue of Liberty and the Empire State. If it's a return visit, move on to some of the lesser-known but every bit as worthy sights and experiences like riding Jane's Carousel in DUMBO or taking a hip hop tour of Harlem and the Bronx – find more ideas for your second (third and fourth) time in NYC here.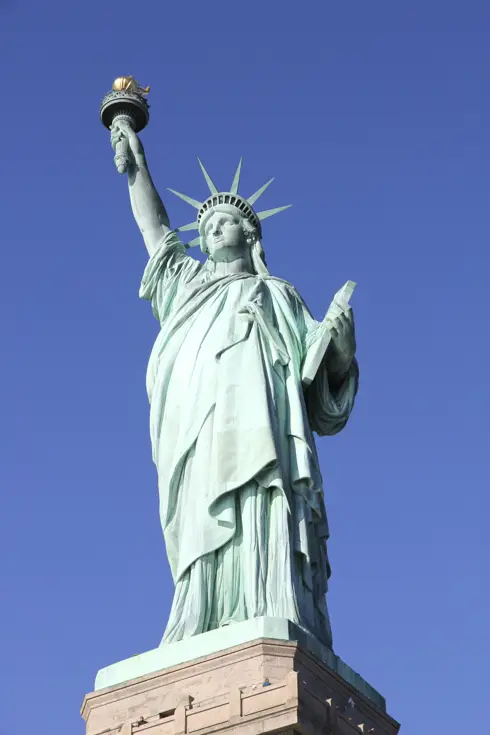 Philadelphia, Pennsylvania
As Pennsylvania's largest city and previously the capital of the US, Philadelphia has a lo to offer. Philly's historic district or "Old City" is worth a day of exploring all on its own with the Liberty Bell and Independence Hall being just two of the drawcards. Philadelphia's Museum Mile – Benjamin Franklin Parkway – is the next best place for exploring. The flag-lined boulevard stretches from LOVE Park to the Philadelphia Museum of Art via the Rocky Statue (and steps) and other world-class museums like the Barnes Foundation and Academy of Natural Sciences. Not to mention Reading Terminal Market, the Tiffany glass "Dream Garden" and a plethora of murals and street art. Get my top things to do in Philly, here.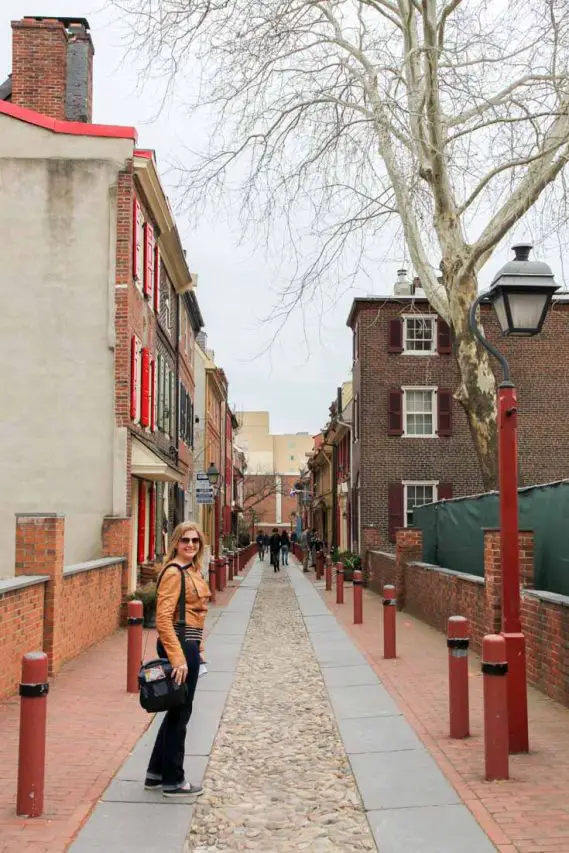 Washington, DC
From a former US capital to the current: Washington, DC. See the White House and US Capitol; spend a day exploring the National Mall and Memorial Parks, home to many of the United States' most iconic memorials; and visit one of the many extraordinary museums (most of which are free to enter). Visit DC in March/April for the iconic National Cherry Blossom Festival.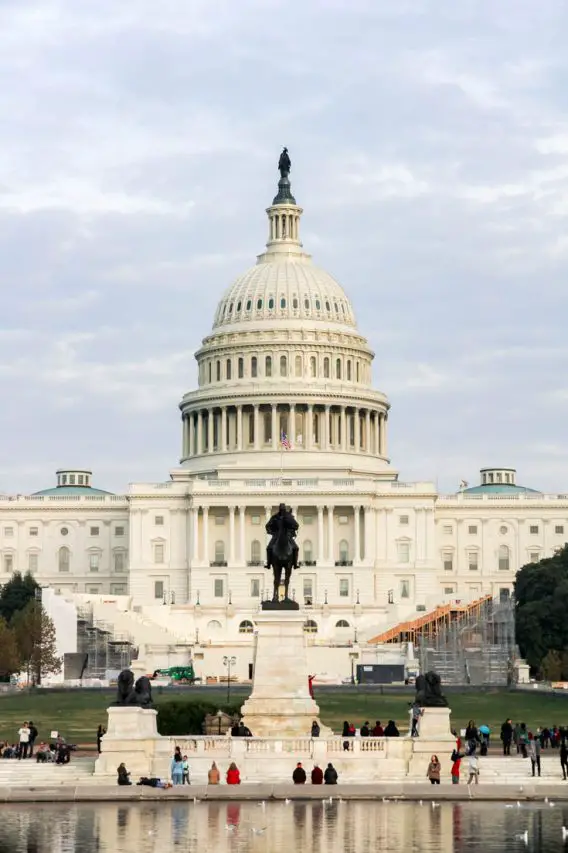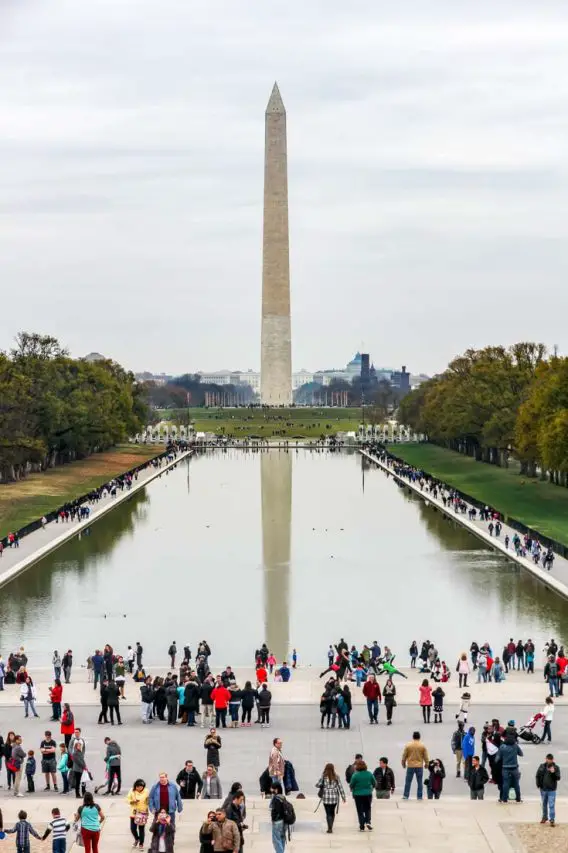 Savannah, South Carolina
Sometimes known as the "Hostess City of the South" or "City of Squares," Savannah is a darling. The exquisite historic town with its oak-lined streets, incorporates 24 parks and squares. A walking tour is a perfect way to learn about the city and it's key attractions including art museums, movie locations (hint: Forest Gump) and terrific restaurants and bars. Here's how I recommend spending a weekend in Savannah.
Miami, Florida
Like the next city on our list, Miami sometimes feels like it's not in the US at all and that's what I like about it. It's a slice of Latin America in Florida. As spoilt Aussies we're not so impressed by the beaches as we are the South Beach art deco architecture; Wynwood street art; Biscayne National Park; and eating Cuban food on Calle Ocho – Miami's Little Havana neighbourhood. There is more to explore – click here to find out why Miami is one of our favourite places to visit on the East Coast.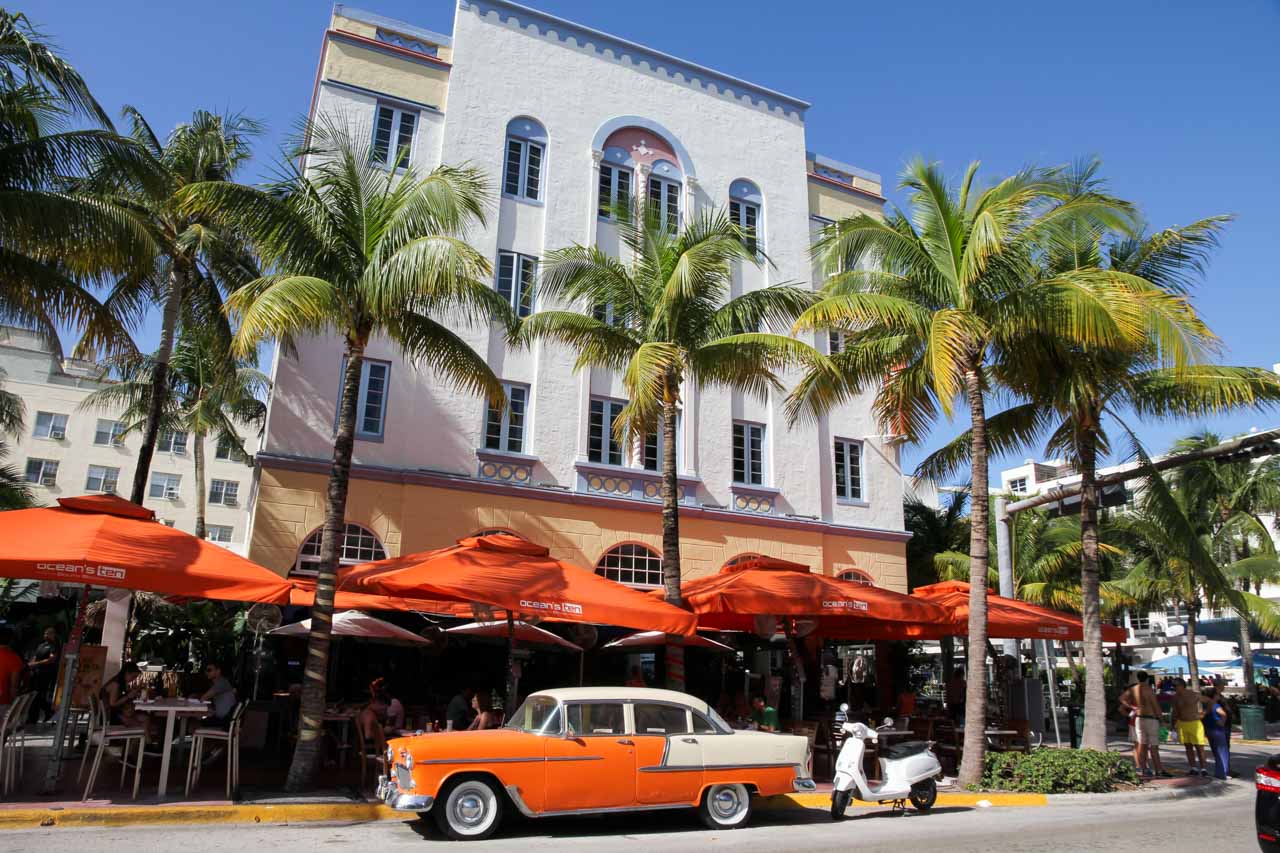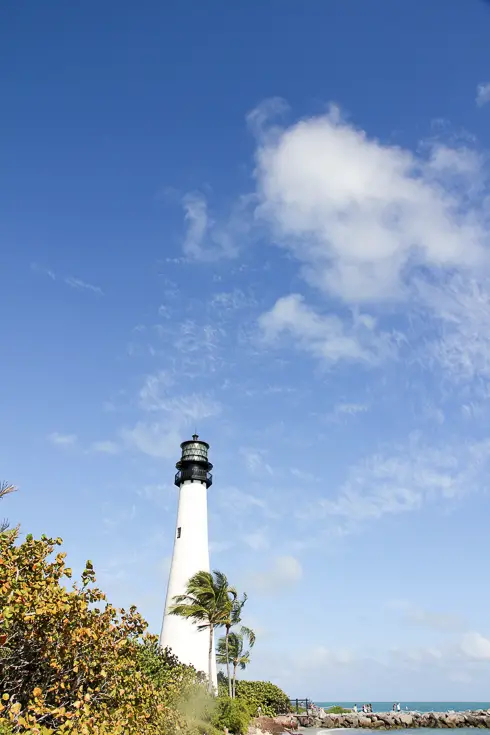 New Orleans, Louisiana
Does Gulf Coast count as East Coast? We think so. How can you not fall completely head over heels for NOLA. The unique Louisiana cuisine, the jazz and blues music, the architecture, the parties (not just Mardi Gras) – New Orleans is a superstar of cities. There are so many cultural thumbprints here: French, Spanish, Haitian, Irish, American… and they have all had a hand in crafting an atmosphere unlike anywhere else I've been. This melting pot is delicious in more ways than one.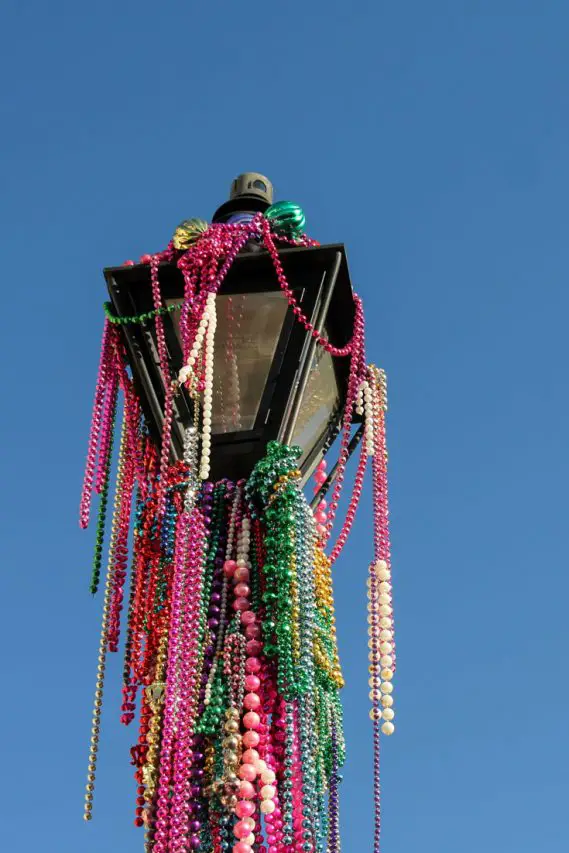 Honorary Mentions
Here are a few destinations we are yet to get around to visiting but sit high on our list of places to visit on the East Coast:
Acadia National Park, Maine
Annapolis, Maryland
Asheville, North Carolina
Great Smokey Mountains National Park, Tennessee and North Carolina
Charleston, South Carolina
Dry Tortugas National Park, Florida
Did you find some destination inspiration here? Tell us about your plans to visit these places on the East Coast in the comments below.
Peace, love & inspiring travel,
Madam ZoZo